Are you thinking about starting your career in Beauty Therapy? At Ella Baché College, our students work alongside industry leaders to learn what different skins love and how to apply this to their clients to come. This hands-on approach is just one of the many things our students love about their course and we've caught up with Deanne for more on her experience.
1. What area were you working in prior to starting your course?
Prior to starting my Diploma of Beauty Therapy, I was working in hairdressing and running my own home salon.
2. Tell us a little bit about yourself?
I am a business owner with a goal of connecting with my clients through customised and personalised experiences. I have a focus on continuing my education to be the best hairdresser and beauty therapist I can be. I've passed this on to my two daughters who are also in the industry.


3. Why did you choose Ella Baché College?
I chose Ella Baché because of the brand's great reputation and success. It also suited me that I could do the EdFlex program, so that I could study in my own time and still look after my children and run my business.
4. Why did you choose Beauty Therapy?
I have always been interested in the beauty industry from a young age and it complemented my hairdressing career.
---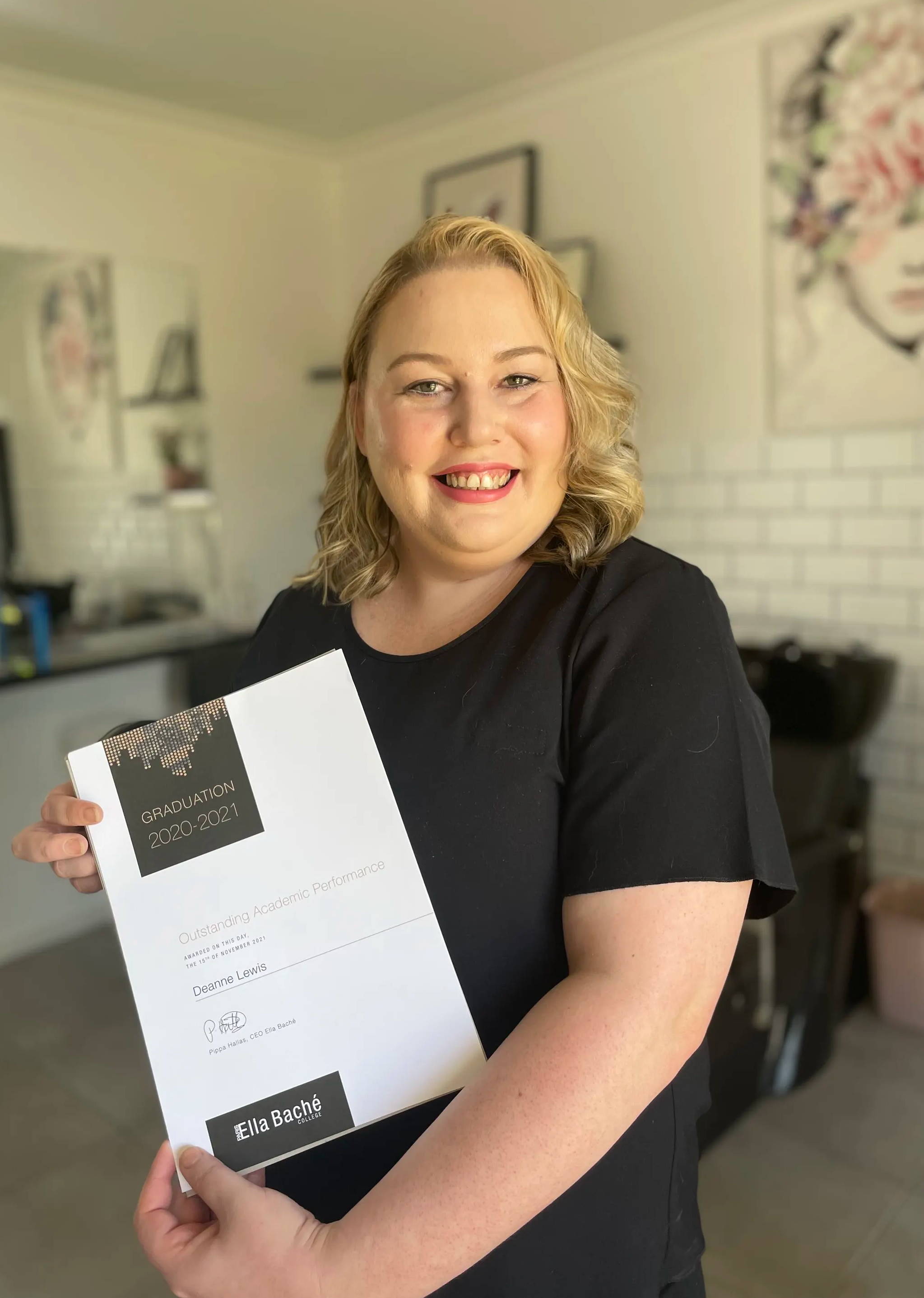 6. What do you love about studying with Ella Baché College?
I loved the one-on-one support from educators, the flexibility, and the high standard of training. This allowed me to win the Outstanding Academic Performance Award at Graduation.
7.What advice would you give others interested in studying beauty therapy?
Always ask questions, make use of your teachers and your resources. Work hard to gain confidence in your treatments and your abilities, you can do this!
8. How are you completing your course? (Online, campus, mix)
I completed my course through the EdFlex program meaning I was able to do my theory at home during Melbourne's lockdowns and then go on campus to complete my practicals.
9. What are your goals after completion of your course?
I am working to expand my business and offer more beauty services, such as massage and facials.
---