Ella Baché College 2018 Graduates gathered in the heart of Sydney with family members, friends and the Ella Baché team to celebrate their achievements and completion of the Diploma of Beauty Therapy. The canapés were flowing and the energy was buzzing with excitement!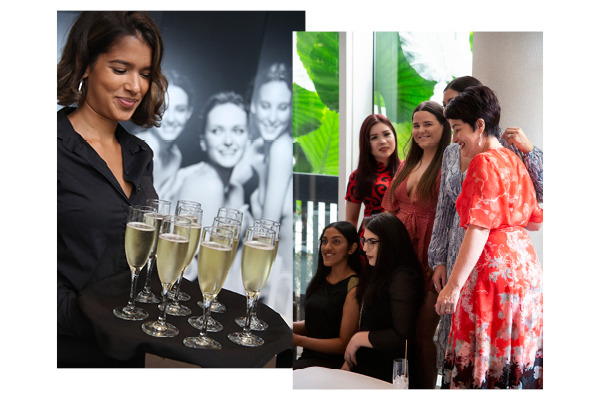 Each year, Ella Baché College celebrates graduates who are recognised for their outstanding achievements and contribution not only to their own studies, but to their peers, the community and the Ella Baché network.
This year, we congratulate Meg Walton in winning the prestigious Edith Hallas Award, presented by CEO Pippa Hallas. The Edith Hallas Award is the most coveted award within the network, recognising the individual's passion for skin care, demonstrated ability to be a team player and their potential to be an outstanding therapist. Congratulations Meg, along with our other achievers:


Awards

2018 Community Service Award (Outstanding Contribution on Pamper Day)
Francis Janidme Alcantara Gutierrez
2018 Stella Outstanding Achievement Awards
Letitia Matters
Linda Sung

2018 Excellence in Salon Services Award
Saraji Arachchige

2018 Outstanding Academic Performance Award
Paulina Klimek and Sidonie Haertsch

2018 Outstanding Performance In Work Experience
Van Anh Nguyen
Francis Janidme Alcantara Gutierrez
2018 Team Player Award
Abbey Rudar
Helen Chau
2018 Small Business Award
Kimberly Lam

2018 Edith Hallas Award
Meg Walton

Graduation marks only the beginning of a long and rewarding career for our graduates. If you are interested in a career in beauty therapy, let this be the start of your journey! Enrol now for May 2019 intake.


---