If there is one thing that all students of Ella Baché College have in common, it's their passion for learning about what the skin loves. This holds true for current student, Abbey Rudar. We caught up with her in a quick Q&A where she shares with us her College experience and career aspirations.
Why did you choose beauty therapy?
I chose beauty therapy because I've always had a passion for it. I have always been so intrigued by how treatments work, and now I'm learning about them and it's so incredible. I decided to pursue beauty therapy because I love helping others – now I can help with their skin concerns and provide tips or tricks for better glowing skin. It's really rewarding to help others.
What do you love about studying with Ella Baché College?
The College provides so much for the students, the trainers are always putting the students first and I feel really appreciated. The College facility has plenty of beauty beds and products for us to use. To become the best therapist you can be, it's really helpful to have things readily available to you and Ella Baché provides that.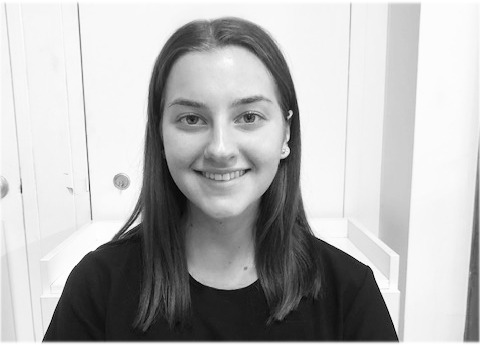 What's the most interesting fact you have learnt about the skin?
I have learnt many interesting facts about the skin. For example, I found it interesting that black heads are oxidised sebum, and that the layers of the skin have so many sub layers. Plus, learning the visual differences between dry, combinations and normal skin types.
Where do you see yourself in 5 years?
In five years I would like to be working on a cruise ship. It would be such an incredible experience to meet new and different people from all over the world.
What advice would you give to others interested in studying beauty therapy?
Just go out and do it – don't wait! It can be daunting, but if you have a passion for beauty therapy, then go out and chase it. You don't always know where life is going to take you but you'll never know if you don't try. All those thoughts ran through my head but it was the best choice I made.
"

To become the best therapist you can be, it's really helpful to have things readily available to you and Ella Baché provides that.


Our Diploma of Beauty Therapy is delivered across both flexible online (EdFlex™) and on-campus programs. No matter which program you choose you'll have access to our team of highly qualified and experienced trainers, dedicated to sharing their passion for skincare, and be required to take part in practical classes to develop your skills. We'll also help you connect with our 150 Ella Baché Salons nationally for on-the-job placements and employment opportunities upon graduation.
Why wait for the new year? Get a head start and enrol now for our SHB50115 Diploma of Beauty Therapy.
Next Online EdFlex™ intake: January 2019 (enrolments close 7th January)
Next On-Campus intake: February 2019 (enrolments close 25th February)