Do you spend hours trawling the internet and reading up on blogs that provide both informative and interesting facts about skincare and beauty?
Do you find that educating yourself about skincare and all things related quenches a thirst of curiosity about your largest organ?
If so, I can bet a hot dollar you're the go-to person for all your friends and family when they have a skincare woe or are looking for the latest beauty trends and tips. If this sounds like you, then a Diploma of Beauty Therapy may be the first step in taking control of your future and your dreams.
A career in beauty therapy is ever exciting, the rewards are abundant. If you love to empower others with your knowledge and learnt expertise, whilst learning from some of the industry's leading therapists then you'll fit right in. As an Ella Baché Beauty Therapist, you are an expert in skin with a wholesome approach to deliver healthy and radiant complexions to all your clients – you have a proficient understanding of ingredients and how they benefit the skin at a cellular level, with on-going development and education at the core of what you do.
THE BEAUTY THERAPY CHECK LIST – Does the below questions apply to you?
Are you an effective communicator?

Do you lead with confidence and presence?

Love education and understanding of the skin

Great listener

Can you build genuine, lasting relationships with people around you?

Love creativity and working in a fast-paced industry?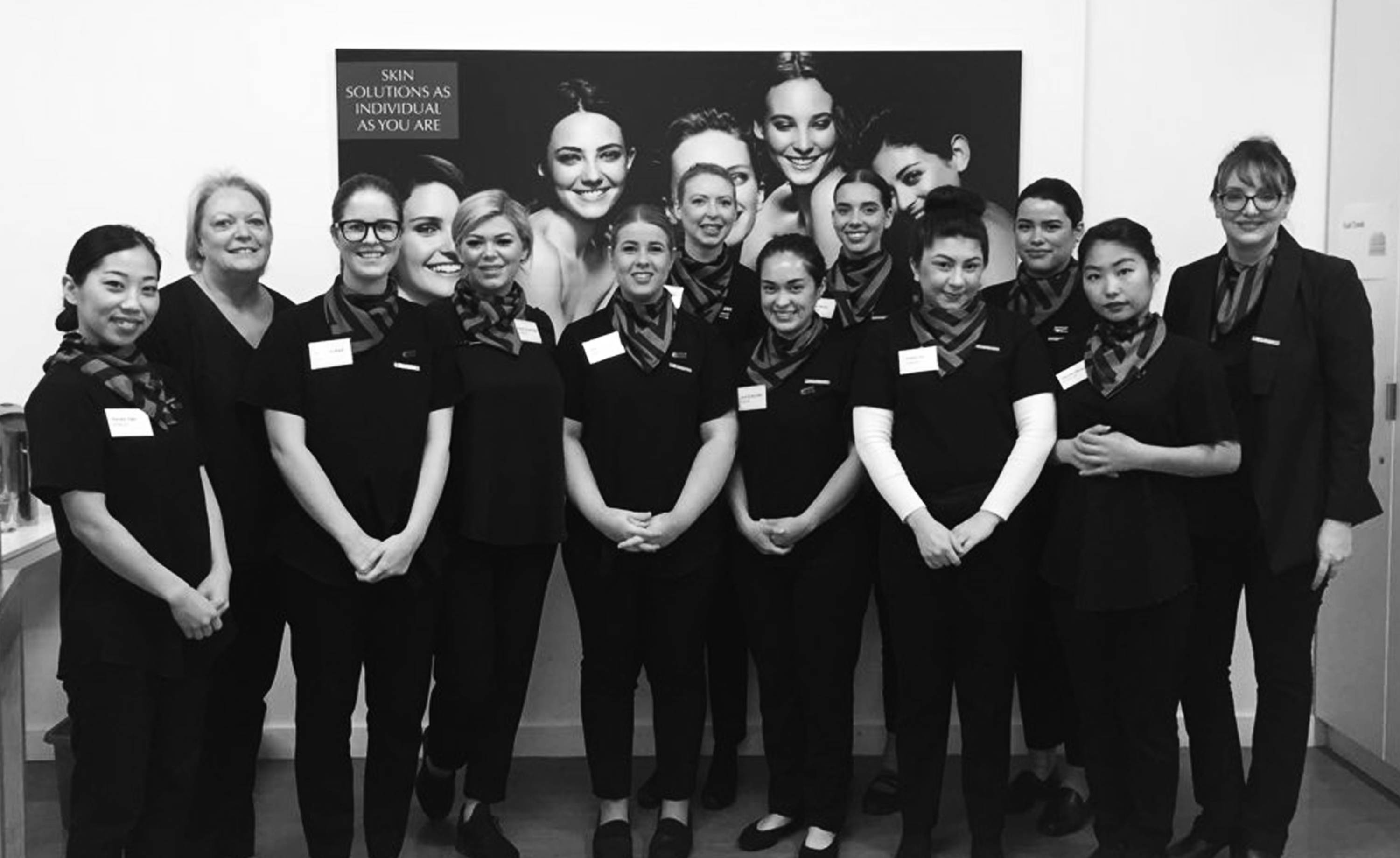 If so, we challenge you to take control of your life… to stand up, step out and turn that dream into a reality…
So, you may ask, "Where can a diploma of Beauty Therapy take you?
A Diploma of Beauty Therapy will not only prepare you for a career in salon, but it can also offer a range of opportunities within other areas of the beauty industry. Career pathways to consider: Salon owner and or Manager, Beauty Advisor, Skin specialist, Beauty Writer and Educator.
Here at Ella Baché we encourage you to start your carer with us, as a leading beauty brand with over 65 years of experience we have pathed the way for many leading skincare experts and boast ourselves as a national household name. With over 150 salons and selected David Jones counters nationally the job opportunities remain plentiful with over 85% of our students starting their career within the Ella Baché network.
LEARN ON THE JOB
There is no better way to gain real insight than practical experience in a real salon environment. So much so, we have ensured that throughout your course you will have access to on-the-job opportunities ensuring that you'll gain valuable client exposure. This can range from client bookings, skin diagnosis, in-store promotions, salon teamwork and even hands on salon management skills.
By the time you have completed your Diploma in Beauty Therapy at Ella Baché, you will have 150 hours of work experience. This includes vital experience in our own Student Salon and an industry placement within one of our Salons or David Jones Counters.
FURTHER OPPORTUNITIES
Earning your Diploma in Beauty Therapy could be the first step in your education journey. Our academic pathway opportunity with Victoria University provides graduates of the SHB50115 Diploma of Beauty Therapy (who complete the Electrolysis/ Diathermy elective stream), to receive 8 subjects of credit equivalent to the first year of the 4-year Bachelor of Health Science (Dermal Therapies) Degree. Graduates of the Diploma who meet the University requirements will be offered a place and can enter the program at the start of the second year.
"Once you step foot in the College you become a part of the Ella Baché brand and family. We work extremely hard behind the scenes for real outcomes, which means jobs and career opportunities for our students.
- Meredith Schaerf, Ella Baché College of Education Manager
---
---