How to keep motivated when studying in lockdown
As we spend more time at home, our motivation and drive can tend to become a little underwhelming. While the goal of completing your Diploma in Beauty Therapy might feel like a distant dream at times, it's important not to forget that every milestone that you achieve is a step closer to reaching your goal.
Throughout this time, our College Trainers are turning on their screens to connect with and support their students while continuing to deliver courses online. With their expertise in delivering online courses (and keeping up that all important motivation), our College Team have shared their favourite top 5 strategies for students to use to help stay well and feel positive, as we ride out the pandemic together.
5 key tips to keep motivated and achieve your goals in lockdown
Some suggestions:
1. Maintain a Positive Mindset
Instead of getting caught up in the negatives, flip your mindset and remind yourself of what you can be grateful for daily. A tip to achieve this is write yourself a love note or power thought before you go to sleep, and put the note next to your pillow – when you wake up in the morning, read the note and let the power of positivity soak in and help you frame you mindset for the day.
2. Create a daily ritual / schedule
A daily ritual or weekly schedule to help maintain momentum. With phrases thrown around like 'the new normal', we must allow ourselves to form new healthy habits and rituals. Our College Trainers recommend that you also schedule in time to move and create space to look after your well-being, as this can improve your motivation by miles. Why not set your alarm for 7am, go for a walk and chat with a friend on the phone. Being active and connecting with loved ones can do wonders for your motivation.
3. Utilise 1:1 sessions
As part of our virtual online learning program, you have the opportunity to book in 1:1 sessions with your educators. This can be a great way to stay connected with your studies, ask questions, stay accountable and maintain momentum.
---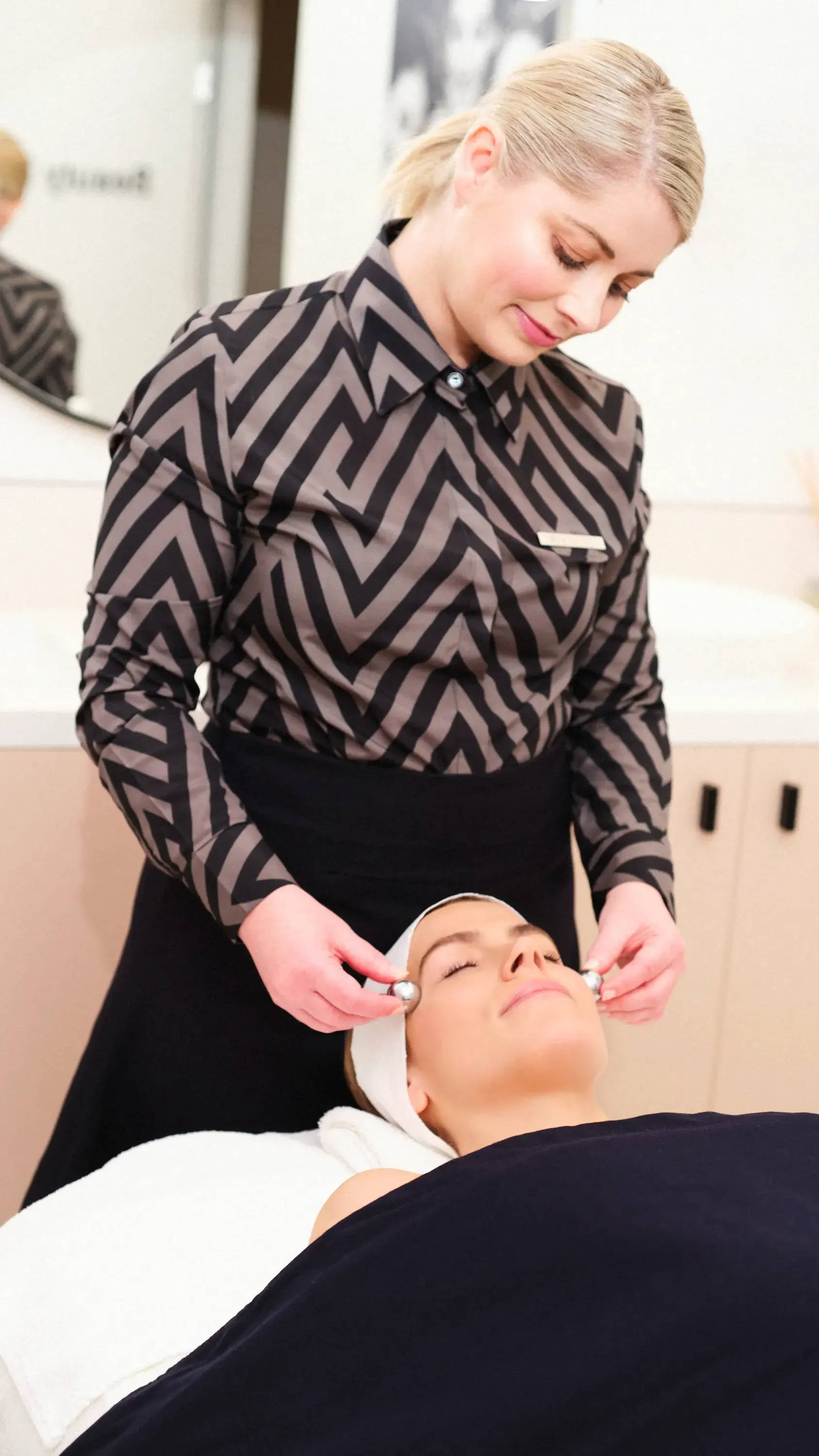 4. Communicate with your lecturer if you're in need of motivation and support
If there is one thing that you need to know about our Ella Baché College is that our Trainers and Educators are not only highly experienced, but they are also extremely passionate about their role and their duty to support you with your studies. Our training team are available to support you and they want to see their students succeed and create career pathways within the beauty industry. If you're in need of support, simply reach out and utilise their strength and expertise to help you reach your goals.
5. Set a goal each week and reward yourself
This is where the phrase 'treat yourself' comes into effect – so why not use that phrase as a strategy to keep your weekly goals in-check. Within your weekly schedule, assign yourself 3 goals to achieve by the end of the week in different categories. An example of this could be:
Wellness: I will disconnect from digital devices after 8pm

Movement: I will commit to 3 x yoga classes this week

Studies: I will connect with my lecturer 3 x times this week to ensure I keep with my studies
Once you achieve all 3 goals, it's time to treat yourself with a small reward – what's not to love about this tip!?
---
During this uncertain period, remember it's okay to not be okay. Make sure that you reach out to your Trainer if you need support or guidance. Our training team are here to support you and we want to see our students succeed.
We have all the tools that you need for a career in beauty, so make sure you implement the above tips and kick those study goals, so you can start your dream career as a Beauty Therapist.
---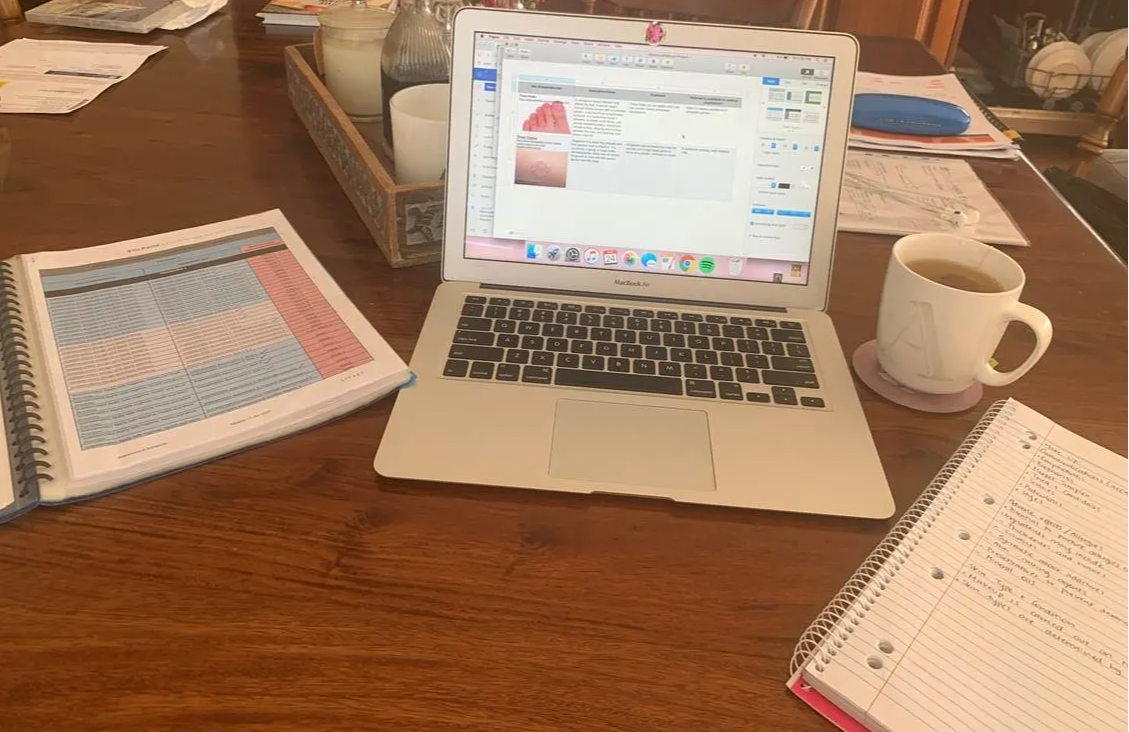 ---
---
---
Testimonials shared by Ella Baché College graduates who were enrolled in their Diploma of Beauty Therapy whilst in lockdown…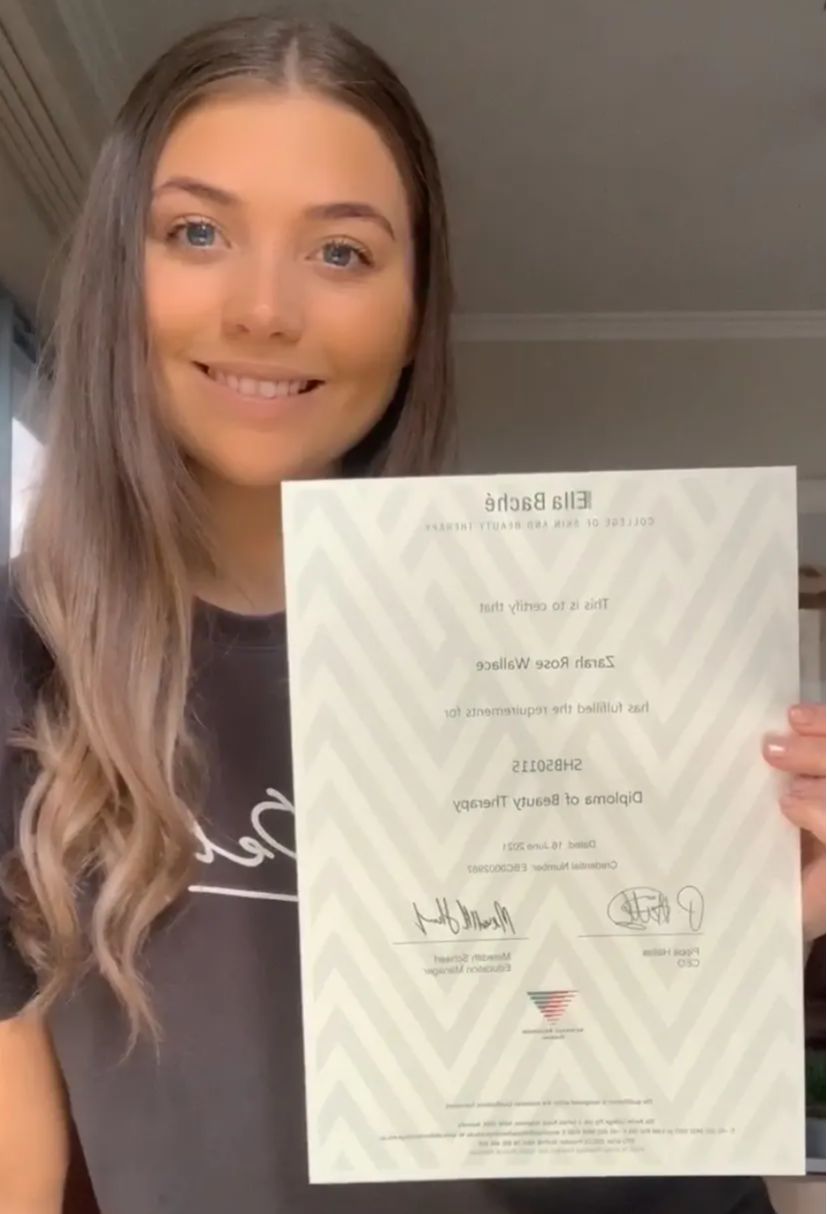 "The advice that I would give to students currently studying in lockdown is do as much theory work as you can while in the lockdown & record practical work if you can. This will really help in the long run & completing your course. Once you can get back in the training rooms, you'll be prepared and all over it." – Zarah W, Ella Bache College graduate
"My Educator, Dee was great during my studies through Ella Baché. She was always there to support me and push me to get things completed. Dee would help me whenever I needed help and explained everything to me in detail and until I understood them properly. She was quick to reply to my emails when I needed help with work at home and would always give me honest feedback." – Krystal K, Ella Baché College Graduate & Mother of 2 children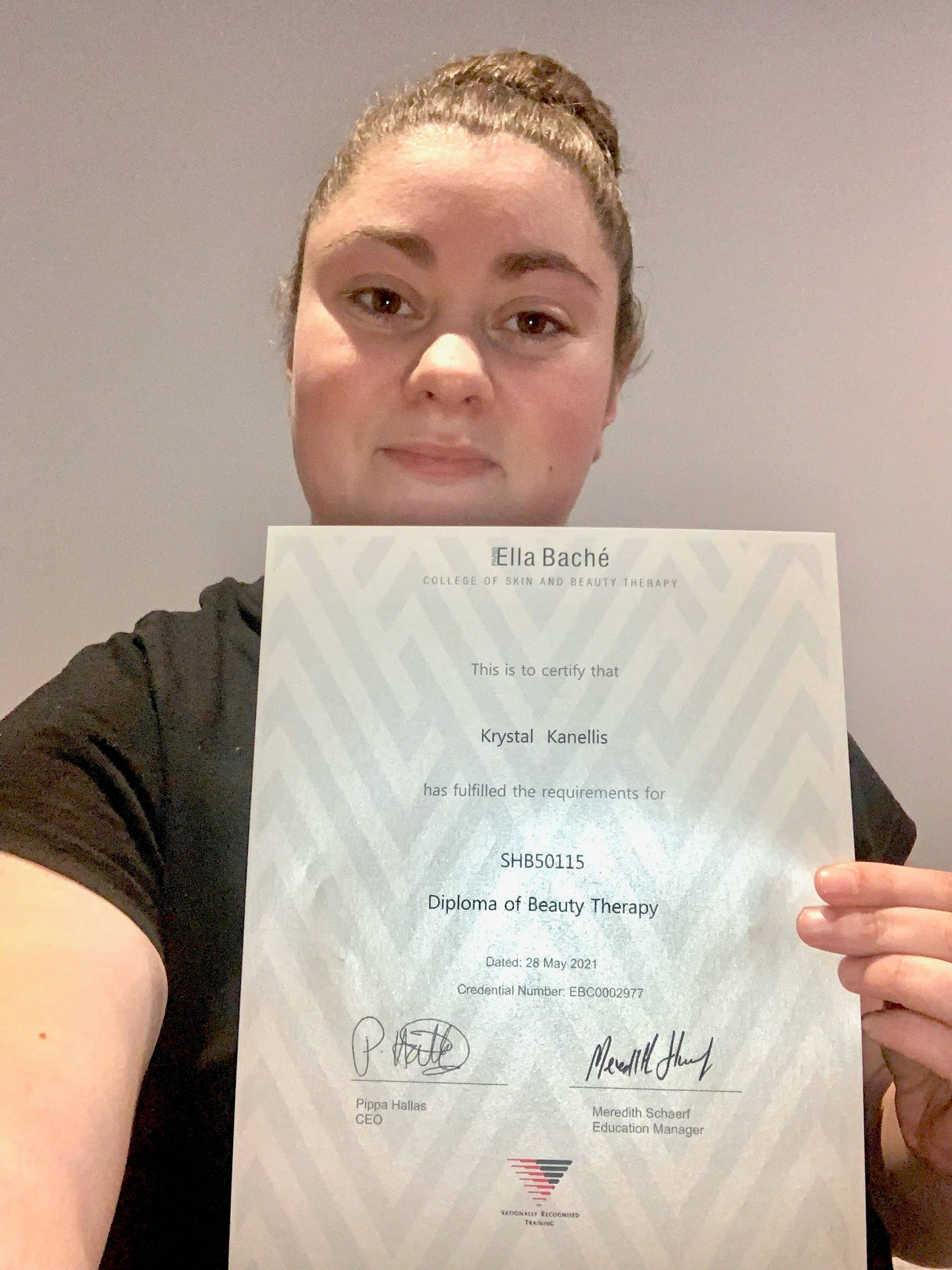 ---