Each October during Breast Cancer Awareness Month, Ella Baché College hosts a Pamper Day in support of the Royal North Shore Hospital's Cancer Care Unit. On Tuesday October 29th our Trainers and college students welcomed 10 special ladies into our treatment room for a day of pampering.
This humbling experience for our students sees them acting as Beauty Therapists for the day and working tirelessly to provide a special day for the ladies who attend. With the treatment room decorated in pink to support Breast Cancer Awareness Month, the ladies received treatments including manicures, pedicures, facials and massages all followed by lunch. Each of the ladies also left with flowers and a gift back of Ella Baché product as well.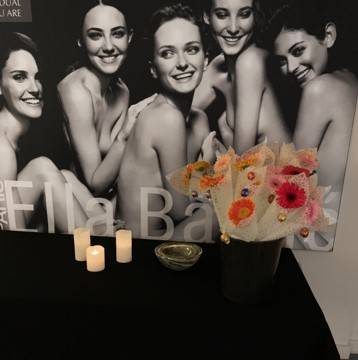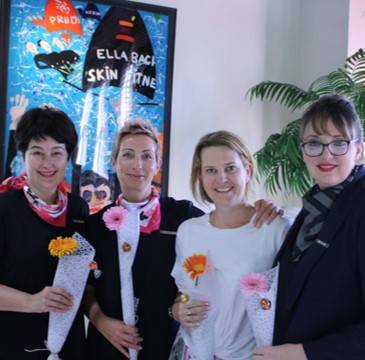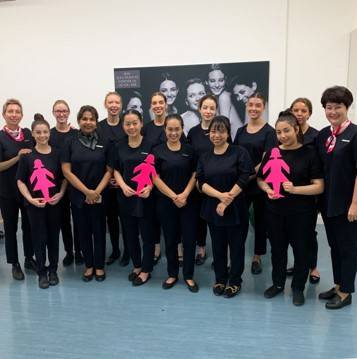 "

"Our College team of leading trainers and their students are always passionate to support our annual Pamper Day with treatments, lunch and gift bags for the 10 special ladies who attended."

"

"I just wanted to so a massive thanks for a wonderful day with you and your students today. Seeing my patients on a high after their treatments and in a different setting other than the hospital is so lovely and a special treat. Please thank all the students again."
"

"I must say that I had second thoughts about attending the day due to my troubles but I'm very pleased I followed my daughter in law's insistence to treat myself and have my facial. I was so relaxed at one stage during the procedure I think I dozed off…Thanks once again to you and the girls."
Breast Cancer Awareness Month provides the opportunity for everyone to become more aware and also to support events and charities where possible.
We are proud to continue our support every year with our annual Pamper Day.