College
4 Reasons to be a Beauty Therapist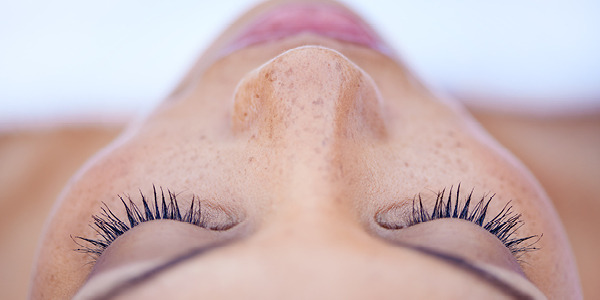 Do you have a powerful thirst for skin knowledge​? Do you consider yourself as the go-to person for the latest beauty trends and tips? If you've been indecisive about choosing Beauty Therapy as a career path, we've gathered here four reasons why a Diploma of Beauty Therapy could be the first step in a long and rewarding career. You can reap exciting rewards that you may not have even thought about before.
 
1. Plenty of job opportunities and career pathways
The beauty industry is dynamic, growing and recession proof. So long as there are clients who want healthy skin, there will always be a demand for Beauty Therapists who can provide expert skin consultation and diagnosis, and perform treatments to best practice standards to achieve optimum skin health.
When you study with Ella Baché, you will gain access to a network of over 150 Ella Baché salons and selected Ella Baché David Jones counters that can offer work experience and jobs. 70% of our students start their careers in the Ella Baché network.
But the career pathways are limitless. In addition to working in a salon environment, other career opportunities include becoming a Make-Up Artist, Blogger/Beauty Writer, Beauty Trainer/Educator and Examiner. Add CIDESCO and ITEC, internationally recognised qualifications to your Diploma of Beauty Therapy and travel the world while you work.
"

70% of our students start their careers in the Ella Baché network.
2. Option to be your own boss
If you enjoy working independently, you can work as a mobile or freelance Beauty Therapist, operating business from your own home or travelling to meet clients in theirs.
If you're ready to own your own salon and choose to continue your journey with Ella Baché, we're committed to helping you realise your dream. We offer franchising opportunities nationwide meaning you can be part of our success, while enjoying the autonomy that comes with running your own salon. As a franchise owner, you can expect the ongoing support and training you need to create the lifestyle you want.
 
3. Connect with clients and peers
Beauty Therapists work with people from all walks of life, providing the opportunity to meet a range of clients. If you're a real people person, you will enjoy cultivating a rapport with clients who trust your work. These relationships built over time make the job rewarding and satisfying.
If you work in a salon, you can also expect to connect with like-minded Beauty Therapists, and to learn and develop your skills from working alongside them. These colleagues may have a wealth of in-salon knowledge, experience and skills that they can pass on to you.
 
4. Meaningful and rewarding results
Beauty Therapists thrive on achieving healthy and radiant skin for their clients. When you apply your knowledge and skills to drive superior results, and create a lasting and positive impact on how they look and feel, there is an immense sense of satisfaction and reward.
Need we say more? Become a Beauty Therapist with our nationally recognised Diploma of Beauty Therapy, offered in our flexible EdFlex™ delivery program. Enrolments are now open for October Online intake.