Alyce Tran co-founder of The Daily Edited joins our CEO Pippa Hallas in conversation to celebrate our Bold Women Series. A brand we all know and love, Alyce interjected 'luxury' into monogrammed customisation with the launch of her highly successful monogramming business. Smart and incredibly driven, Pippa had the pleasure of sitting down with the corporate lawyer turned entrepreneur to talk about her business journey and the power of personalisation.
---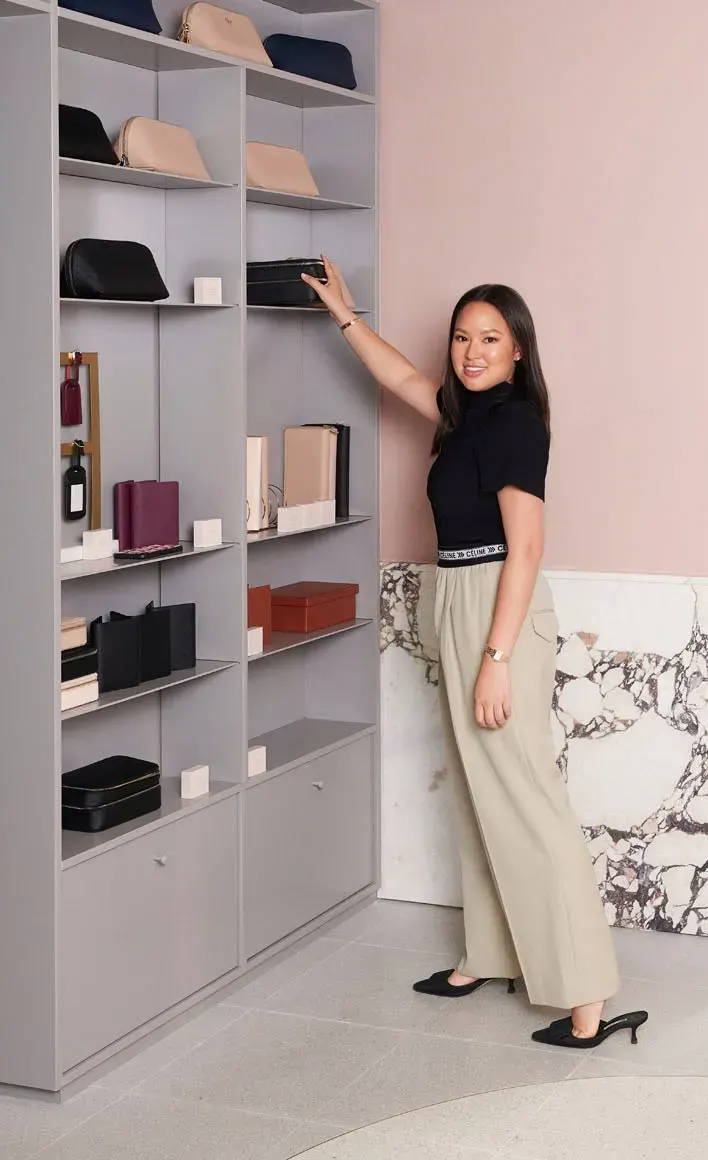 I've always loved monogramming and personalisation, it adds a sense of luxury – My business partner and co-founder, Tania Liu and I started as graduates at a law firm in Perth. Craving creativity Tania and I started a blog called 'The Daily Edited' which initially was a daily edit of things we loved in food, fashion and style. Organically the blog developed into a clothing line, which didn't receive too much commercial traction; knowing there was more to .tde we launched our first personalised leather accessories in 2015, 3 colour ways, 3 different styles, 300 units – the idea snow balled and here we are!
"I have always loved personalisation, when I saw there was a gap in the market for a personalised designer handbag at an attainable price I jumped on it – we were one of the first brands in Australia to do so."
Building a tribe of supportive women around me happened organically – I met some amazing people along the way and during the collaboration process, having that tribe of supportive women around me who are willing to share their knowledge and information openly is so important. My biggest piece of advice here is to do things your own way, work it out as you go along and surround yourself with people who are positive and motivated in whatever it is, they do.
---
Key habits for success start with work/life balance – I am constantly working but at my own pace, it is important to take time off for yourself; I am on 7 days a week but leave my Friday and Saturday nights free; plus lots of exercise to maintain my physical and mental health - it grounds me and keeps my mind focused.
I ensure that all our TDE customers get taken on a consistent journey both digitally and in a physical space – Customers have an expectation that our physical footprint meets what they see online, so we ensure we create a space for them that meets that expectation. The first-place people see us is through social media so whatever happens in the physical space needs to be consistent, we do this through in store presentation and team members dialogue. I work closely to ensure the vision is maintained through all touch points.
"The barriers of media have come down thanks to the world of digital, through the use of these social channels we are able to look globally for ideas and inspiration."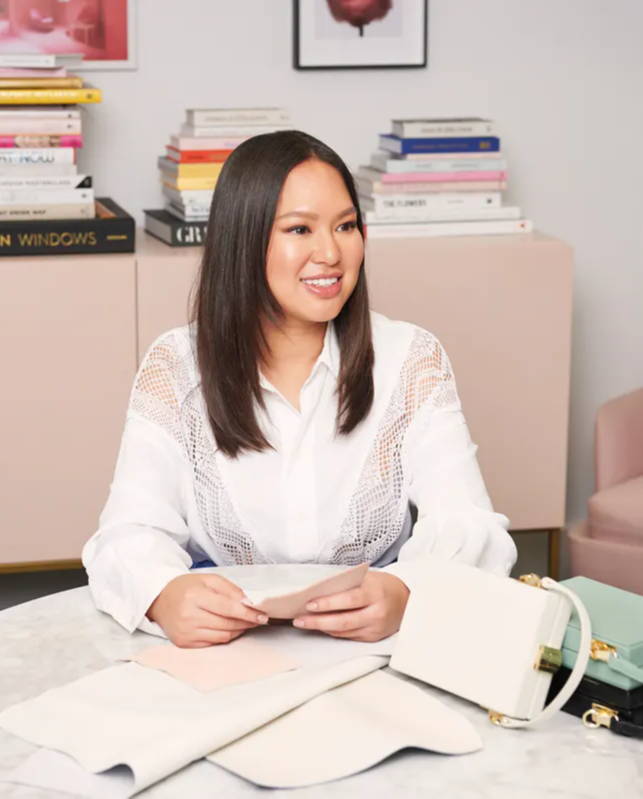 To live boldly and authentically you must do all things with determination and honesty – These will be your keys for success. For me, my daily drive to constantly be better is inspired by people around me who are motivating themselves to always push forward and innovate. The fashion and accessories business is competitive and we need to ensure we are offering the best product and service to the customer, every time."
Love .tde and Ella Baché? Head to our Instagram and enter our competition to win yourself the ultimate winter skin pack. Competition closes Sunday 21 June, full details on Instagram.