We sat down with the face of our May Campaign, Anna Feller to discuss her glowing skin, her BOLD moves and the best advice that she lives each day by.
Anna is a Sydney based, Canadian born model, wellness advocate and mum to 2 year old Banjo. Having lived all over the world; from Vancouver to Fiji, Milan to New York, Hong Kong to Germany, Anna enjoyed quite the nomadic lifestyle before deciding to settle seaside in Sydney's Bondi Beach.
With an infectious smile and holistic lifestyle to live by, Anna shares with us her BOLD tips…
What does BOLD Beyond Beauty mean to you?
Being confident in your own skin.

How do you maintain fresh, glowing skin with your busy schedule?
I always try to balance a routine of sleep, a regular skin routine, keeping hydrated, maintaining a clean diet and sweat! (I love a good workout to get those endorphins flowing)

What is your favourite Ella Baché product?
The sunscreens are my favourite - I use them on myself and my son.

Is there something about you, either physical or non-physical, that you have struggled with over your lifetime?
I am always searching and searching for something better - not sure if this is a struggle or a success!


Having the guts to be bold and own your own career journey is something we admire about our 'BOLD women.' Did you face any setbacks when you started out with your career?
I think in a career like modelling there can always be 'setbacks' and rejection. It is important to just be you and do YOUR thing. Being confident in your own skin is key.
---
---
---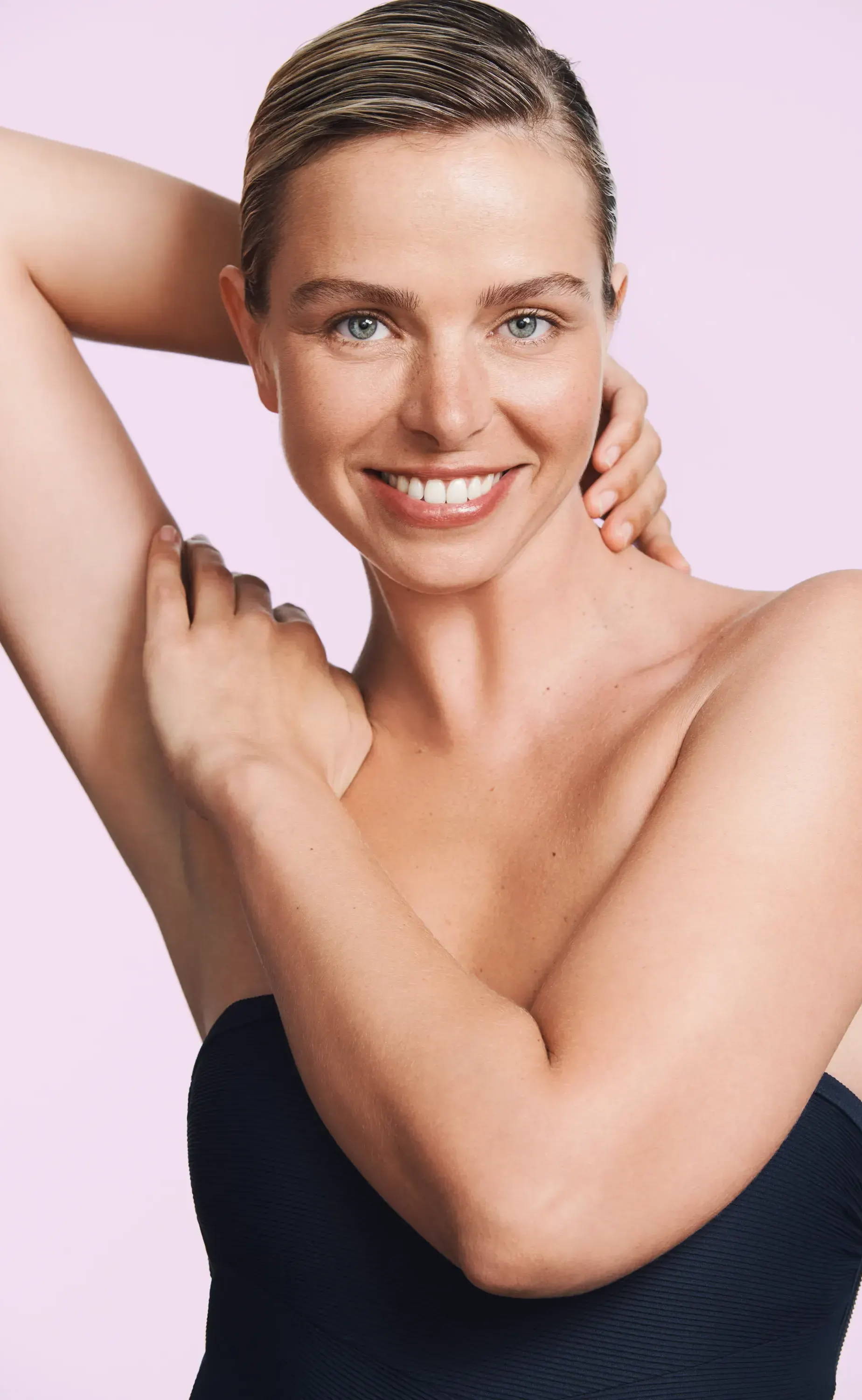 What are your tips to manage that all too familiar overwhelming feeling?
My go-to's are to meditate, get plenty of rest, make time for self-care, regular exercise and don't be afraid to put your phone down.
What is your best advice, things that you live by yourself, to give people who want to live a bolder life?
The power of manifestation is strong. I try and stick to that! Meditation tends to hold the power.
If I said "She lived a bold life" what does that mean to you?
Be empowered by yourself, and your surroundings.
I think that is very BOLD

When something goes wrong, how do you pick yourself up off the floor? Can you give me an example of when something has gone worse than you hoped that it would, and how you got through that?
Just stay positive - the universe always has a way to look after us in some way or another. Definitely not wallowing in self-pity, that just doesn't get you anywhere!
Lastly, if you had 20 seconds of insane courage what's the one bold move you would make right now?
I would pack up everything and live in a caravan driving around Australia for the next year.
---
---