In our latest instalment of our BOLD Woman Series, we sat down with fashion veteran Lattitia Taylor to talk all things fashion, motherhood and living a BOLD life. With a career spanning over 10 years as a Fashion Editor and Stylist, Lattitia has worked in some of the biggest fashion magazines as well as also branching into Interior Design more recently. Alternating between her two loves Fashion and Interiors, Lattitia shares with us her BOLD Moves and much more.
So Lattitia, what does BOLD mean to you?
To me, living a bold life is embracing who you are and bravely facing life's obstacles headfirst. Investing in yourself, your family and friends and always showing kindness and empathy towards others. Pushing your boundaries and having a go at something that you feel is going to test your ability to achieve.
Working as a magazine fashion editor, as well as an interior stylist – could you please tell us a little about your career journey?
From an early age I was drawn to colours and textures and had a great eye for detail so I knew I'd eventually gravitate towards the creative industry. I had countless scrapbooks that were filled with fashion editorials and I would 'restyle' my bedroom on a weekly basis. After completing a double degree in Business and Journalism, I was fortunate enough to live in a few different cities around the world from Glasgow to Vancouver working in PR, newspapers and print media before settling in Sydney. Here I worked for Pacific Magazines and Bauer Media as a Fashion Editor for the next 10 years, most recently at OK! Magazine. Then when Covid hit, I decided to branch out on my skill-set and enrolled in an Interior Design course at Sydney Design School so I've got creative options in the future. I'm really looking forward to alternating between my two loves - fashion and interiors.
---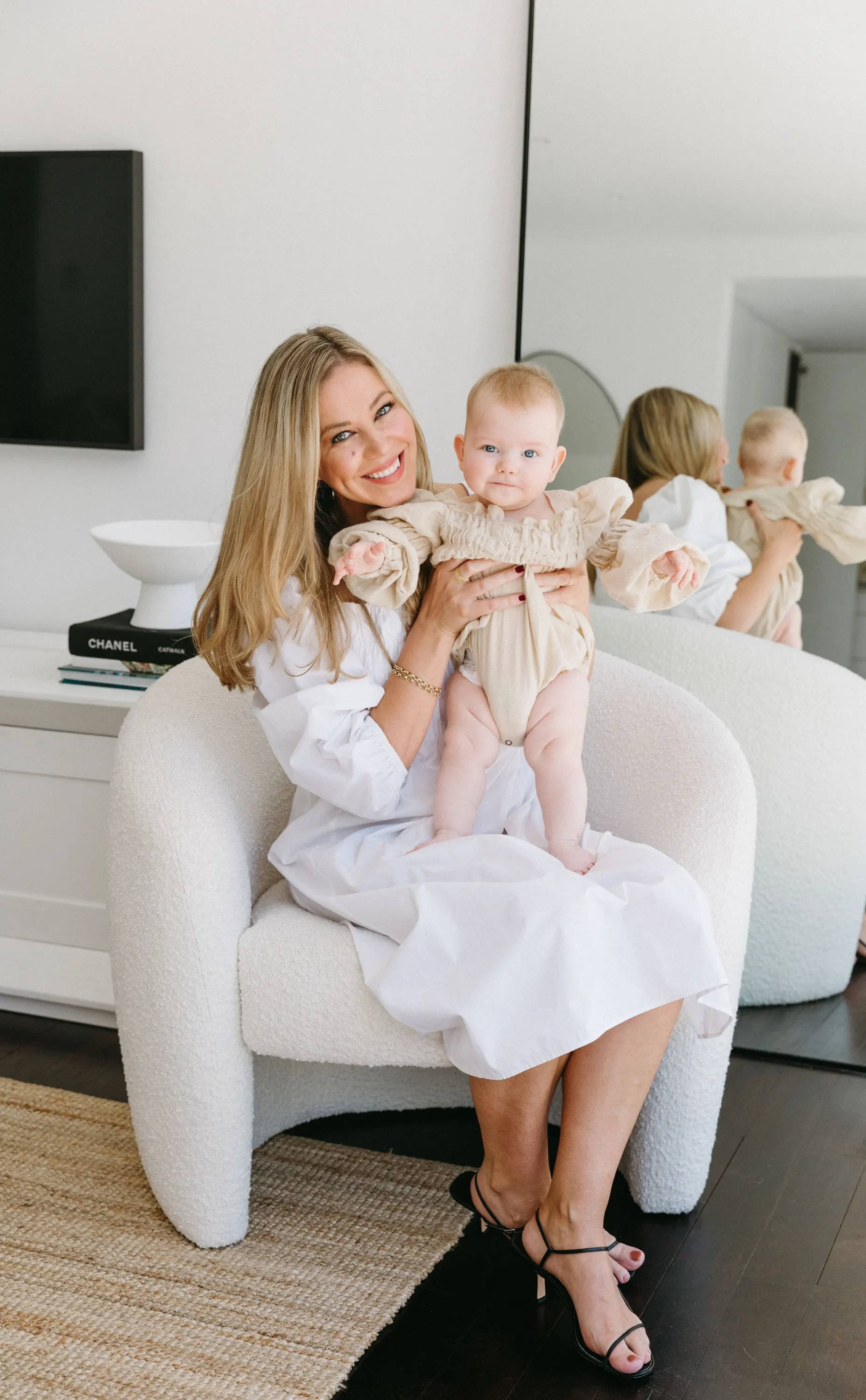 Having the guts to be bold and own your own journey is something we admire about our 'bold women' did you face any setbacks when you started out?
Growing up in rural South Australia the dream of working in magazines seemed farfetched and beyond reach. It was such a foreign industry – I had no network of contacts and even family members doubted my pursuits and advised me to be more realistic. Undeterred by the 'bold' dream, I moved to London and become a full-time magazine intern. There, I was relentless and prepared to do anything from lugging heavy props through the rain and on the tube at 9pm at night, to picking up editors dry cleaning – no task was beneath me. Eventually I landed a role at InStyle UK which gave me the foot in the door I had been aspiring towards.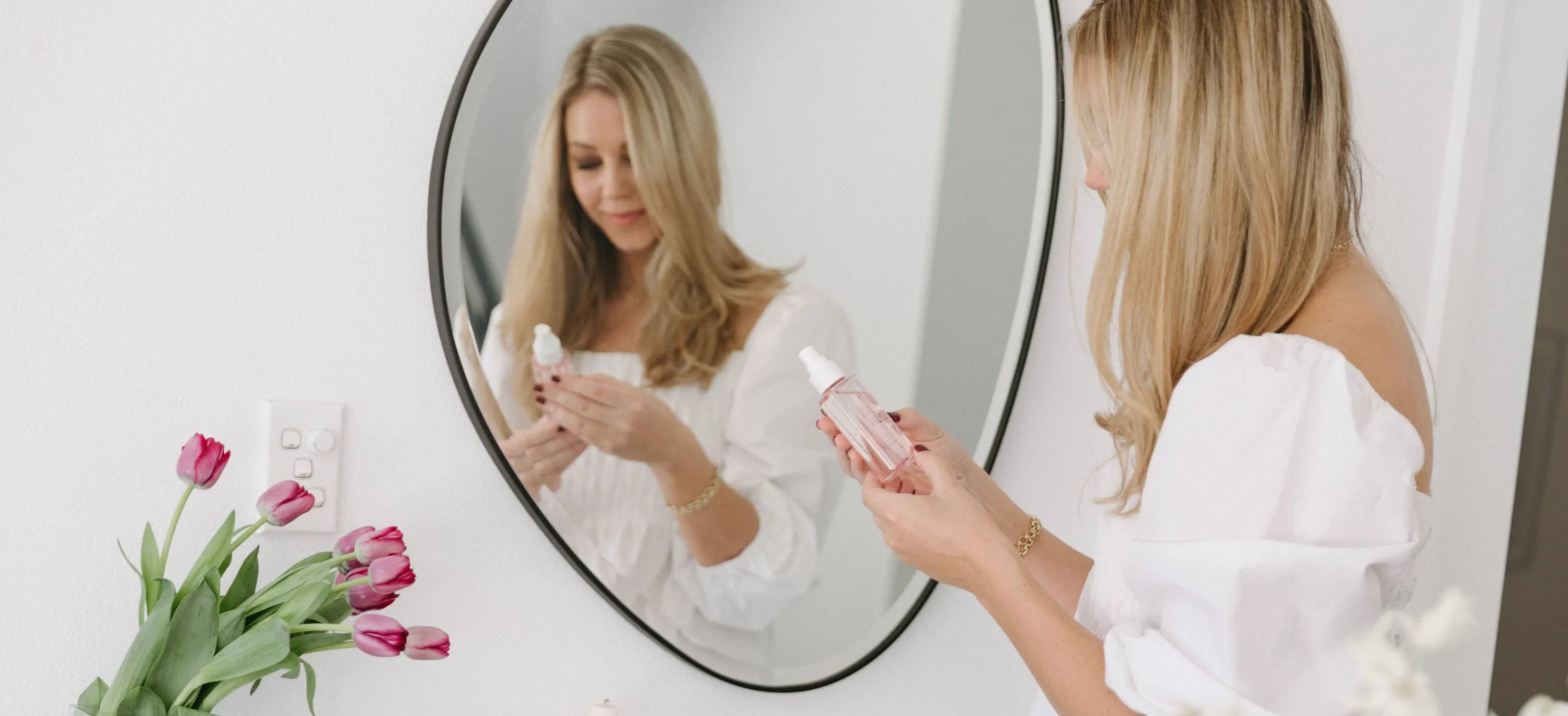 Speaking of Bold, what moves will you be making in 2022?
Re-joining the workforce post mat leave and finding that equilibrium between being a mother and a career woman. I'm in awe of women – they're the most resilient and hard-working individuals. My mother worked, raised two daughters and maintained a household - all with a smile and open arms, so if I can be half of the woman she is, I'll be ecstatic!
As a stylist how do you create a story with your vision, one that takes people on a journey with you?
Ultimately, it's to evoke a feeling – just like a fragrance, memory or film, your story needs to provide intrigue. Work out who your target audience is and then ensure the variables such as location, colour palette, props, styling and overall theme is in unison to take your reader or audience on that journey. Whether you provide them with a sense of escapism or inspire them to try a new trend, you've succeeded in your job.
---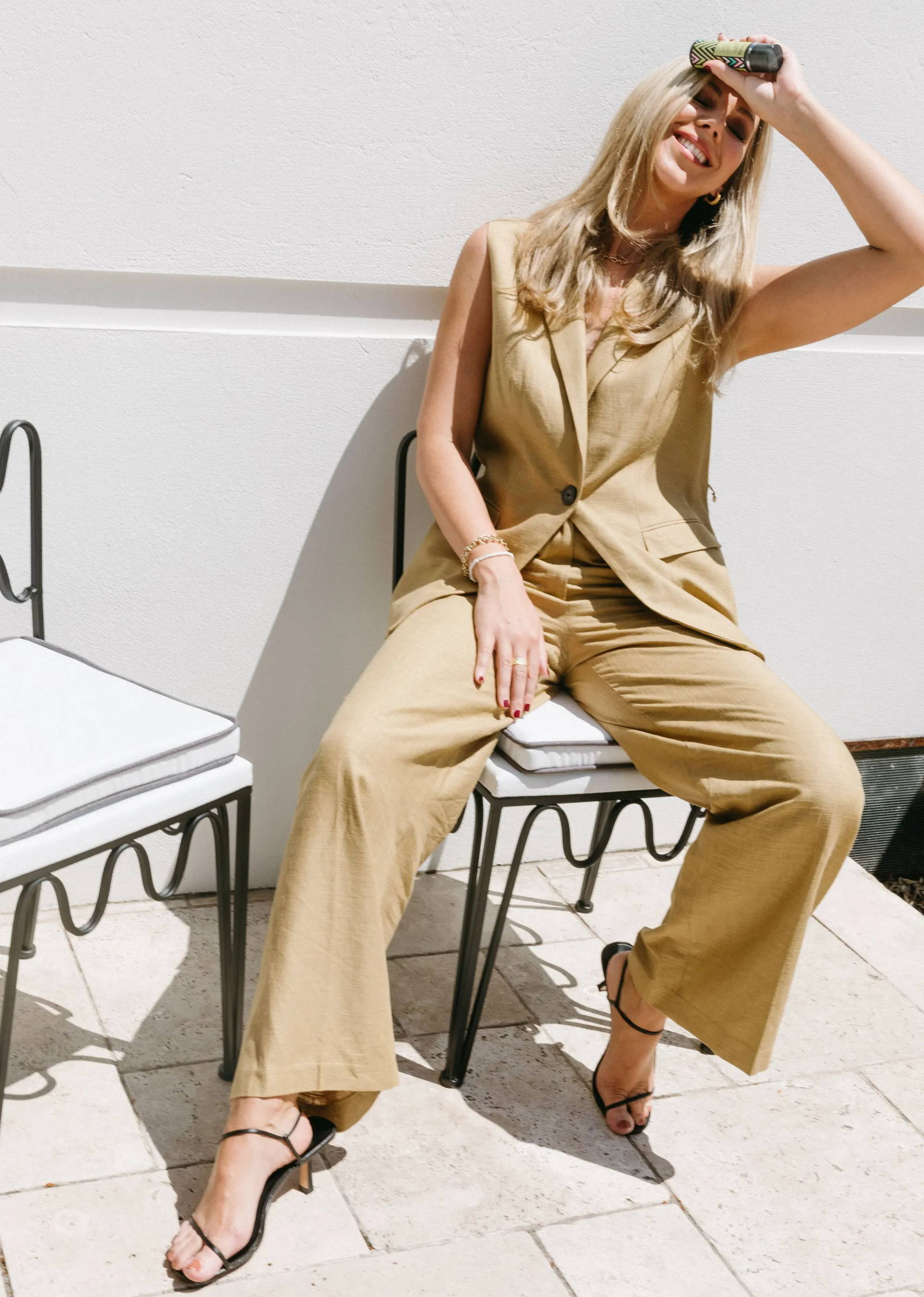 With a strong focus in fashion and interiors, how would you describe your style?
Workwise, it depends on the brief, but personally I'd say minimalistic. I'm drawn to a clean neutral palette and architectural shapes. Just like my interiors, a simplistic, yet visually interesting aesthetic makes me feel polished and at peace.
You recently welcomed your beautiful daughter into the world, what are your tips for staying creative, whilst juggling motherhood and the rest?
To evolve as an individual and be the best version of myself, I think it's important to set aside some time to be creative – from accepting consulting opportunities, restyling my own space, taking up a creative hobby like ceramics to moodboarding on Pinterest. It doesn't have to be of mammoth proportions, just an outlet to channel your creativity.
If I said 'she lived a bold life' what does that mean to you?
To embrace your true authentic self. In the heavily filtered world we live in today, it's important to be vulnerable, transparent and raw and I've found my most cherished connections are formed that way.
To truly live Boldly do you think it's important to share your mistakes, just as much as your wins?
To share your mistakes is to show you're human. As a society, there's so much pressure to be 'superhuman' – to overachieve, meet timelines and 'have it all' which is completely unrealistic not to mention exhausting! In fear of judgement, we often shy away from our failures but through revealing such experiences you realise you're not alone and everyone can find solace in that. I always question - "What would you do if you knew you wouldn't fail"? If you are not 'bold' you will never know what you have the potential to achieve. Of course, for every win, there's usually a dozen losses which makes the win all the more profound.
Lastly, if you had 20 seconds of insane courage what's the one bold move you would make right now?
It's not typically courageous, but to have more 'me' time – ignore the to-do list and mother's guilt and treat myself to that day-spa. Heaven!
---