After the merry season that was, it's time to restore your skin back to its moisture-rich and hydrated complexion.
You hear us talk about the benefits of your skincare routine day in, day out – but the truth is, we are all only human. That being said, with the festive season well and truly taking up every spare minute of our glorious summer holidays, it is only natural that our complexion glow up has fallen to the way side.
Is your skin feeling dull, lacklustre and dehydrated?
Chances are if you've been enjoying long days out in the sun, longer nights at cocktail parties and early morning sweat sessions, then your skin will be suffering from this common skin woe.
Thankfully with products that feature the powerhouse ingredient, Hyaluronic Acid, we are able to restore and replenish your skin with the true 2021 glow up you deserve. So, kickstart January with a bang and restore your skin back to its true vitality with these three hydrating saviors that you wont want to live without.
Ella Baché Hydra Hyaluronic Cellular Serum
The true OG when it comes to hydration, this serum is literally perfect for anybody that has a face. Powerful yet ultra-hydrating and cooling it truly packs a punch in the world of hydration. With the ability to saturate even the most dehydrated skins, it is formulated with Hyaluronic Acid, Polarised Thermal Water Liposomes and exclusive Ella Baché Hydracell Complex. Combined these active ingredients work to tone your complexion whilst refining, revitalising and smoothing the skin's texture.
Therapist recommendation: Apply twice daily to freshly cleansed skin for optimal results, lightweight and ultra-absorbent this serum can be layered with products that treat other skin concerns.
---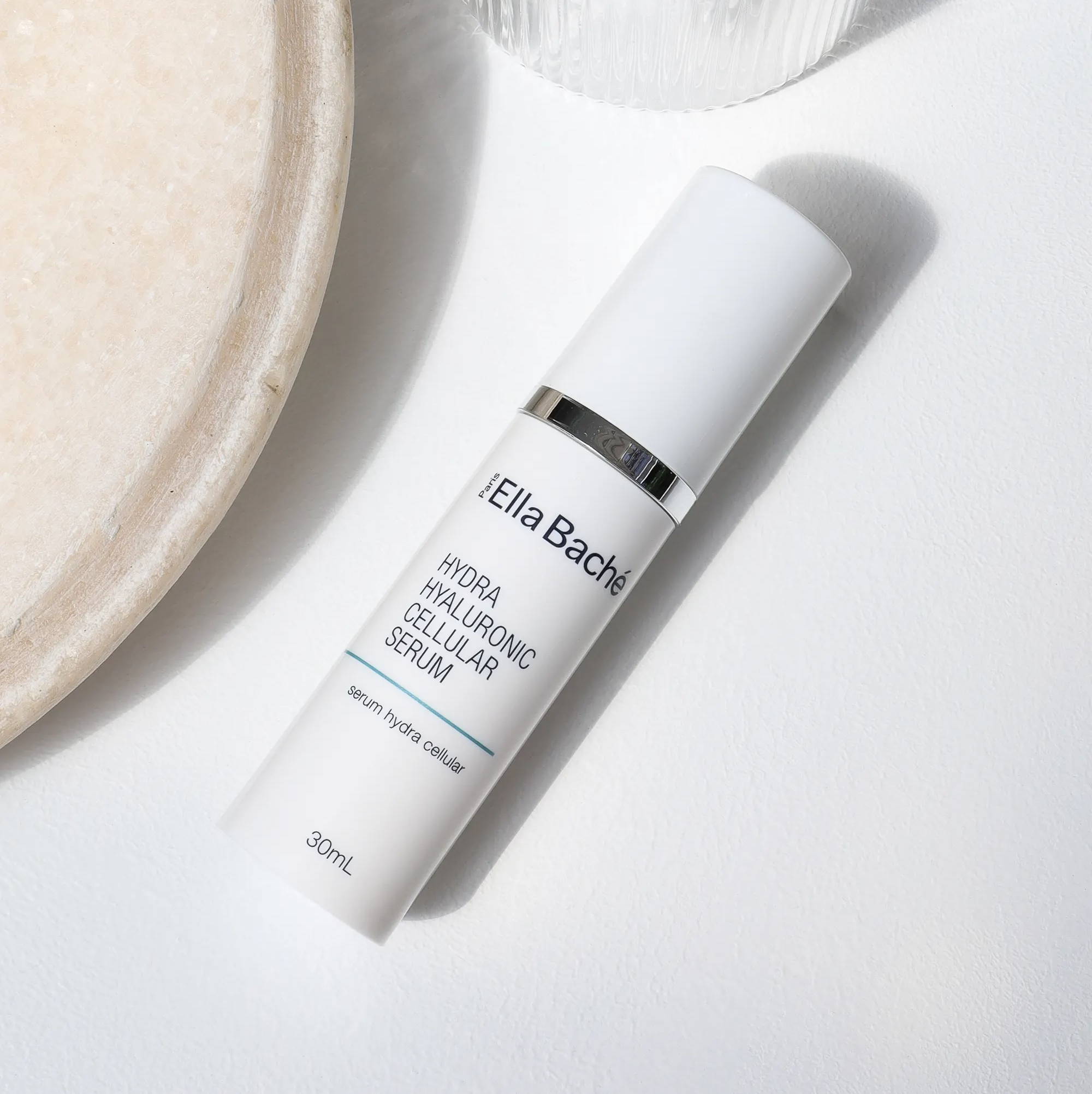 ---
---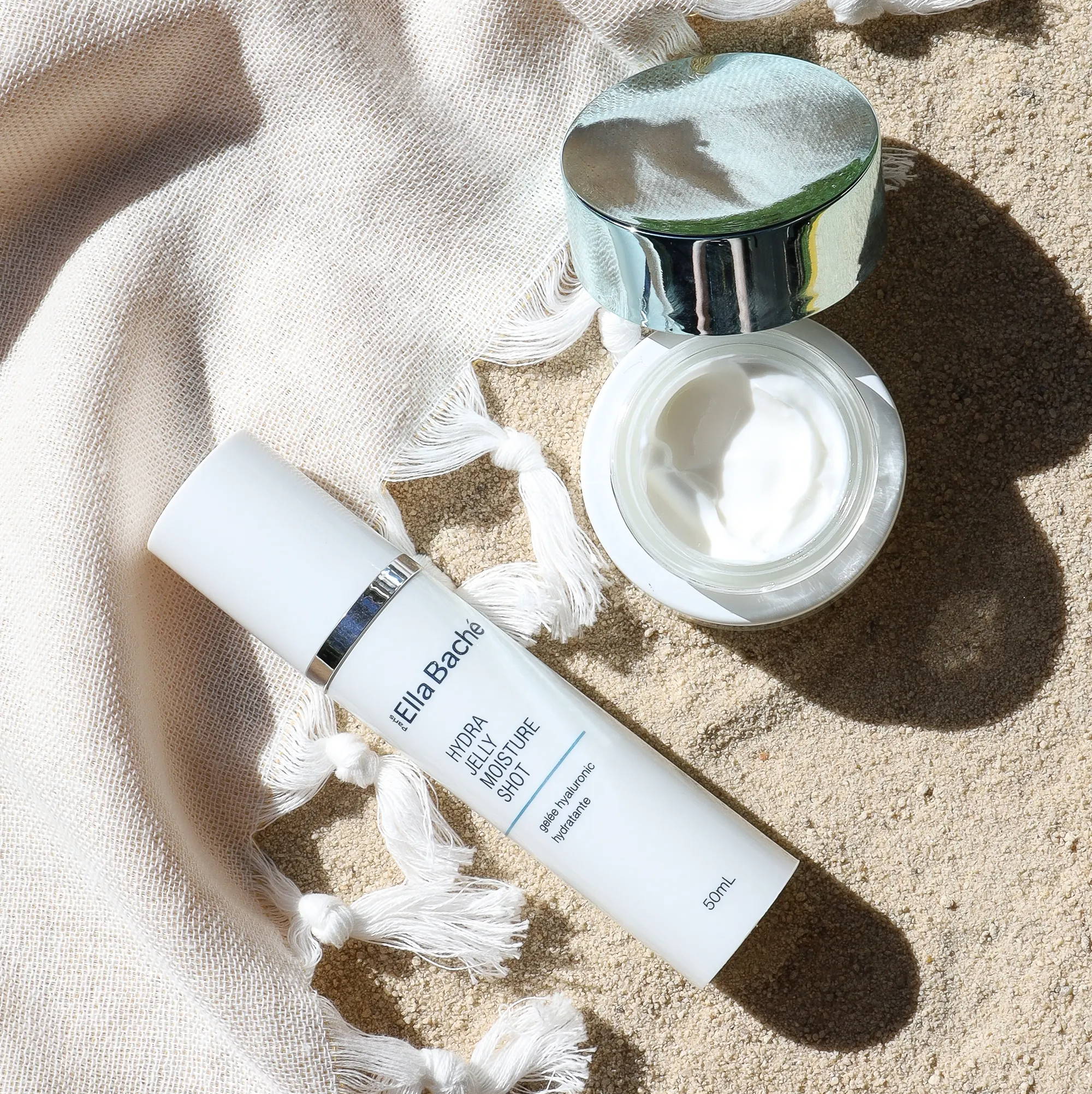 Ella Baché Hydra Jelly Moisture Shot
This daily hydrating water-like jelly infusing shot, saturates the skin with Hydro-regulating Saccarides that are formulated to infuse the skin with instant moisture, leaving it feel instantly fresh, cool and optimally hydrated. The best bit? The hydration lasts over 24 hours, allowing your skin to truly reap the benefits.
Therapist recommendation: Perfect for oiler skins, apply this moisture shot twice daily for best results.
---
Ella Baché Hydra Cationic Skin Elixr
A true elixir for the skin, this new generation multi-purpose hydrating cream combines Hyaluronic Acid and Omega 6&9 to provide instant hydrating and skin 'filling' effects. With a cationic like texture, it works to target and protect the skin against dehydration whilst perfectly evening and smoothing out the skin's canvas. The result? A complexion that is naturally luminous, revitalised and protected.
Therapist recommendation: Perfect for all skin types this product will show best results when applied to freshy cleansed skin, twice daily.
---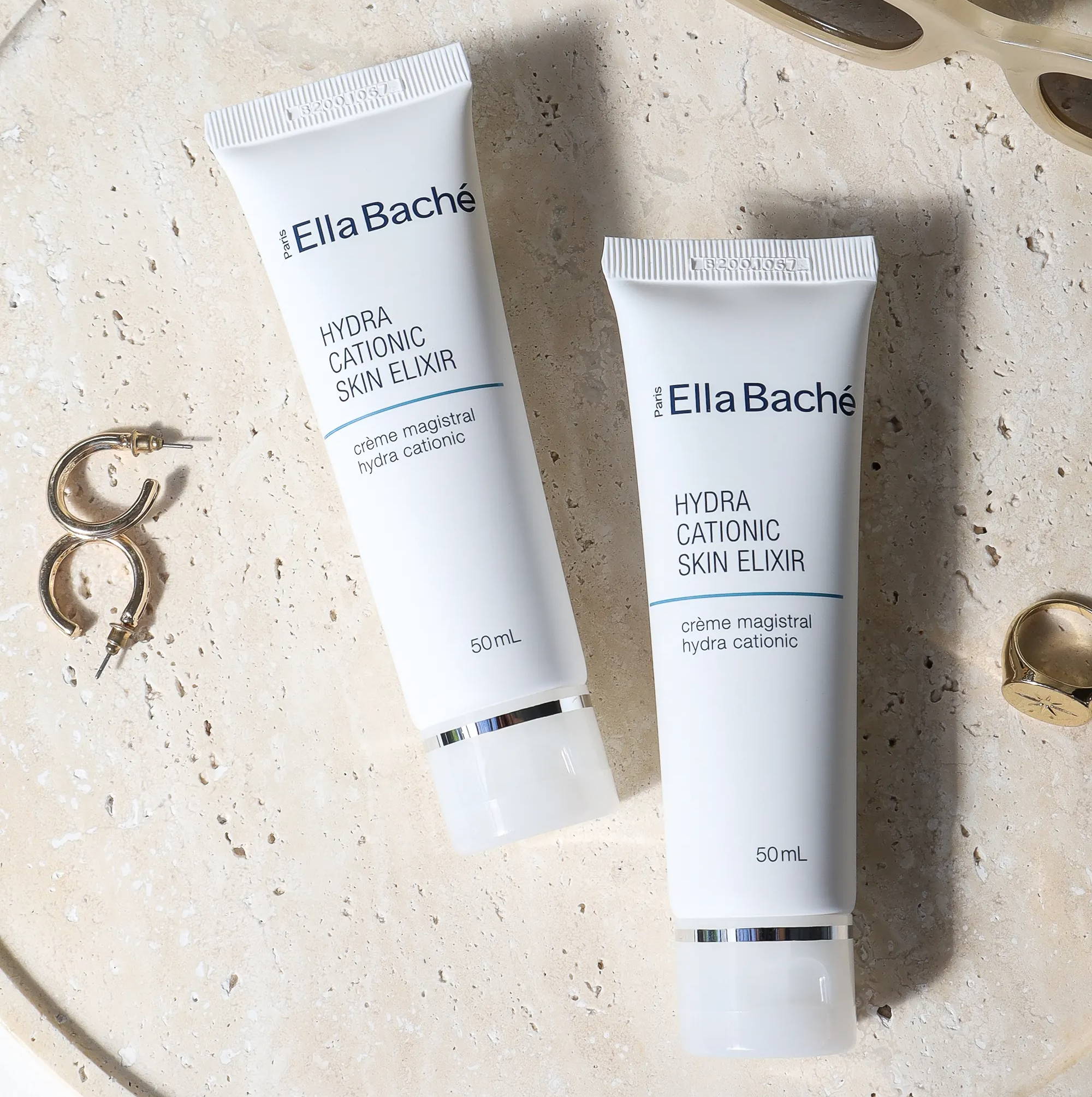 ---
FINDING THE RIGHT HYDRATING PRODUCT FOR YOU
To ensure you make the most of the ingredients and products you apply to your skin, we encourage you first, to take note of your skin type.
If you have normal to dry skin, it is recommended to use products that are packed with Hyaluronic Acid, as this will specifically renew and replenish your complexion's moisture barrier. For an oily to combination skin, we recommend opting for a lightweight product, this will assist in balancing out the oilier parts of the complexion whilst hydrating the areas that need it a little more.
For best results, we recommend booking in with your Ella Bache therapist for our Summer Hydration Facial.
---