Hello 2021, it's time to glow up…
With our resolutions jotted in our diaries and our plans for the new year in place, it's time to give our skin the glow up, it deserves. With an overabundance of products on the market, promising the world and more, it can become near impossible to find the right product for your skin. So, we're going to peel it back and hero in on the one product that every beauty bag needs, a serum that delivers results. Packed with active ingredients such as Algae, Amino Acids, Pure Botanicals, Lipids and Hydration Molecules, our serums promise a potency and an ability to absorb into the skin at a cellular level, allowing for a more targeted outcome.
In short, this glorious product is worth its weight in gold when it comes to results driven skincare. So, which serum is the right one for you? Read on, as we have explored five serums that promise to pack a punch, no matter what your skin concern may be.
Calming, strengthening and clarifying are the three words used to describe our Strengthening Serum. Lightweight and rich in marine extracts, it works the complexion at a cellular level to even out the skin tone, while visibly reducing redness. Enriched with an algae base, this serum allows your skin to be purified and soothed, resulting in a clearer, calmer and hydrated complexion.
Experiencing flakiness associated with psoriasis and dermatitis on the face and body? Due to its proportions of rich algae's, this serum will hydrate and heal the skin whilst reducing inflammation.
Best suited: Skin's that experience redness and or is dry and dehydrated.
Usage: Apply morning and night before you apply your usual moisture protective.
---
---
---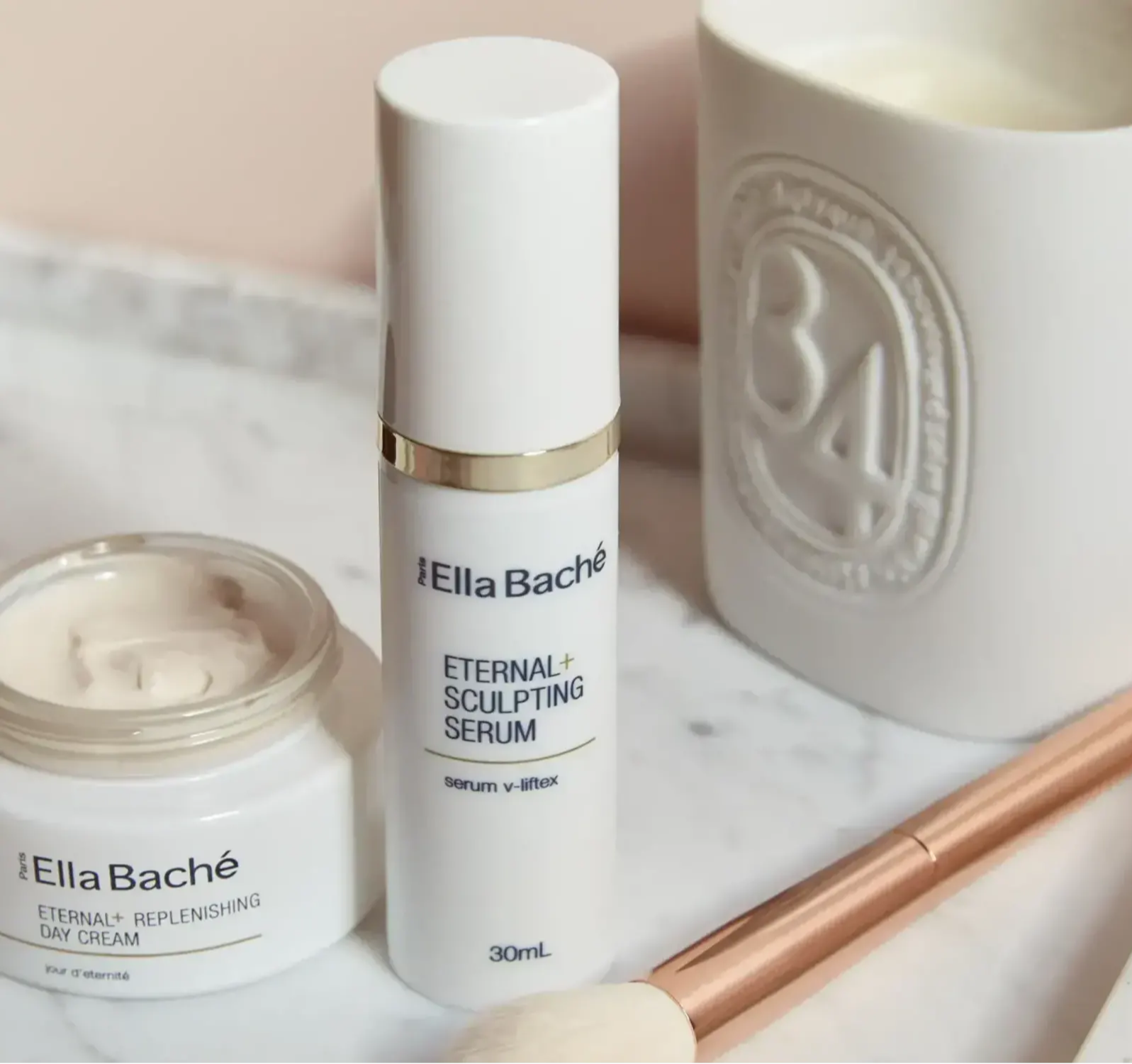 Our Eternal+ Sculpting Serum is a true overachiever when it comes to toning, lifting and firming the skin. It takes a complete targeted action against the tell-tale signs of ageing. With key ingredients of Red Algae, Oat Branched Sugars and firming Amino Acids, the complexion is powerfully sculpted with actions taken on the skin's contours, which enhance your features, increase cellular longevity and boost your overall skin radiance.
Best suited: A mature complexion that is experiencing the signs of ageing, and loss of skin elasticity.
Usage: Apply morning and night, under your Eternal+ moisture protective.
---
Plump, revitalise and hydrate the skin with our Hydra Hyaluronic Cellular Serum. A powerful, ultra-hydrating serum that is enriched with Polarised Thermal Water Liposomes and Hyaluronic Acid to saturate even the most dehydrated skins with moisture. With advanced ingredients that offer antioxidant protection and exclusive Hydracell Complex this powerhouse product will tone your complexion, whilst refining and smoothing out the texture of the skin. The result? Revitalised, radiant and hydrated skin.
Best suited: All complexions will reap the benefits of this serum.
Usage: For best results apply morning and night under your moisture protective. Spritz our Daily Hydrating Mist over top, for an additional moisture boost.
---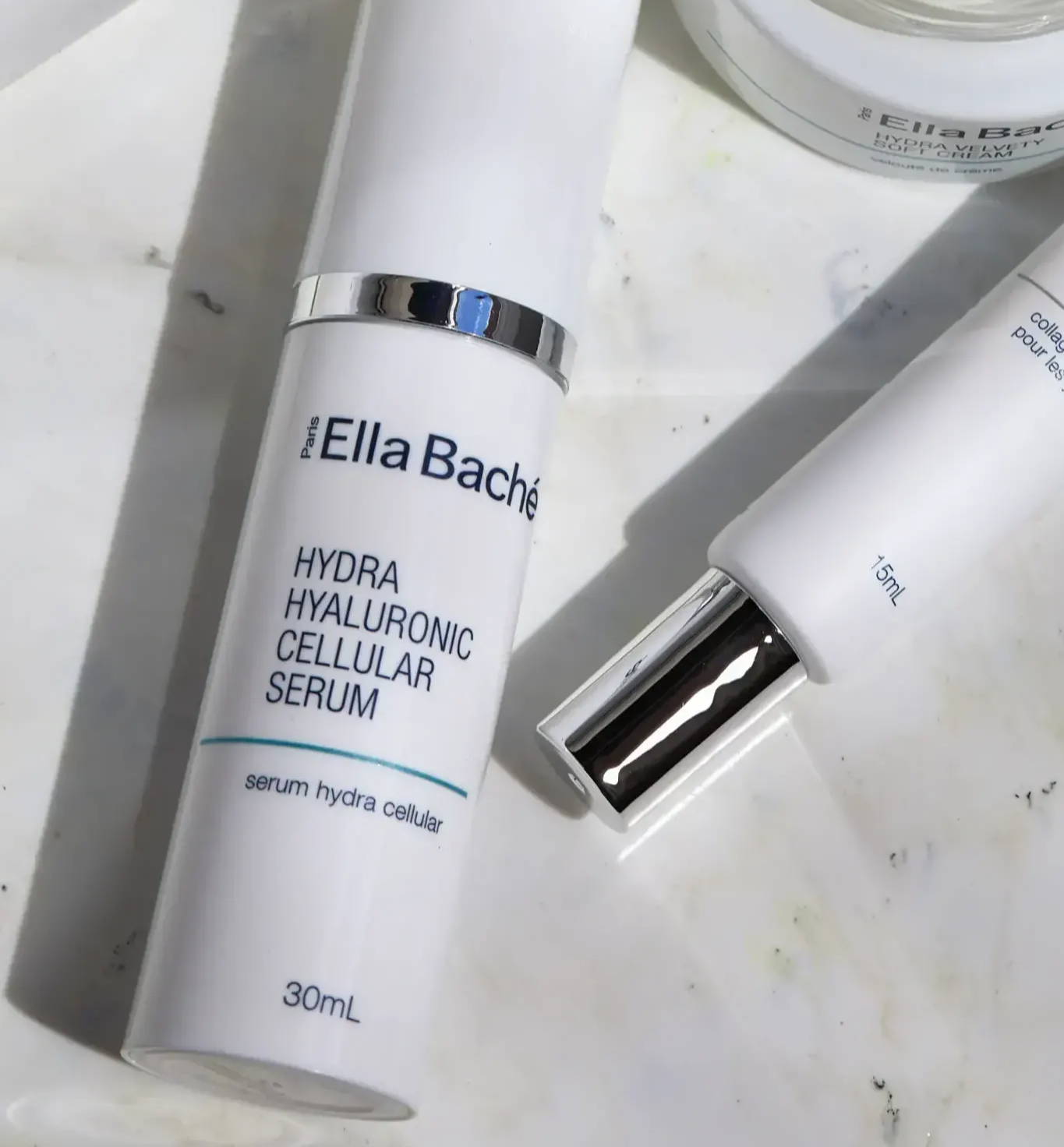 ---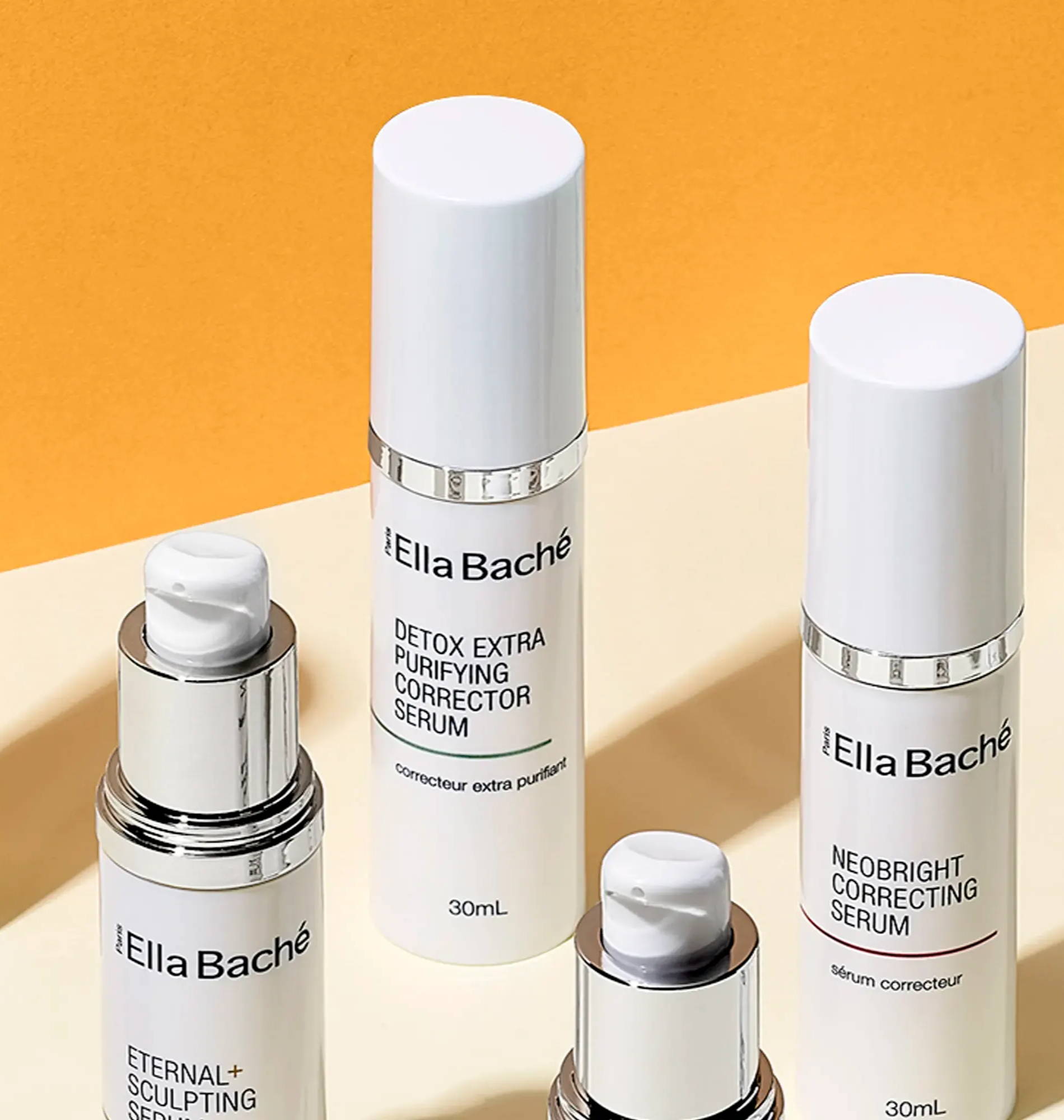 Our Detox Aromatique Extra Purifying Corrector Serum is a one stop shop for those, who are after a product that will reduce the appearance of blemishes, while absorbing excess sebum day after day. Multi-correcting, this serum is enriched with anti-bacterial properties that assists in soothing the skin and reducing clogged pores. With key ingredients of Grapefruit Seeds and 16 Aromatique extracts, it has been formulated exclusively by our Ella Baché team. When it comes to controlling sebum, shine and smaller pores, look no further.
Best suited: Skins of all ages that experience excess oil, breakouts, blemishes and microcysts.
Usage: For best results, apply when needed under your moisture protective.
---
Protect, calm and comfort your complexion with our NeoBright Correcting Serum. Light and absorbent, this multi-correcting serum combines a resurfacing action with a clarifying effect. Using the benefits of nature and science, this powerhouse product instantly plumps the skin with Hyaluronic Acid, whilst resurfacing with Papain Protein and Kakadu Plum Extract. The result? A complexion full of vibrancy and lustre.
Best suited: Skin that is lacklustre and suffering from increased pigmentation. Do not use if your skin is prone to sensitivity.
Usage: Apply morning and night under your moisture protective and be sure to apply your SPF.
---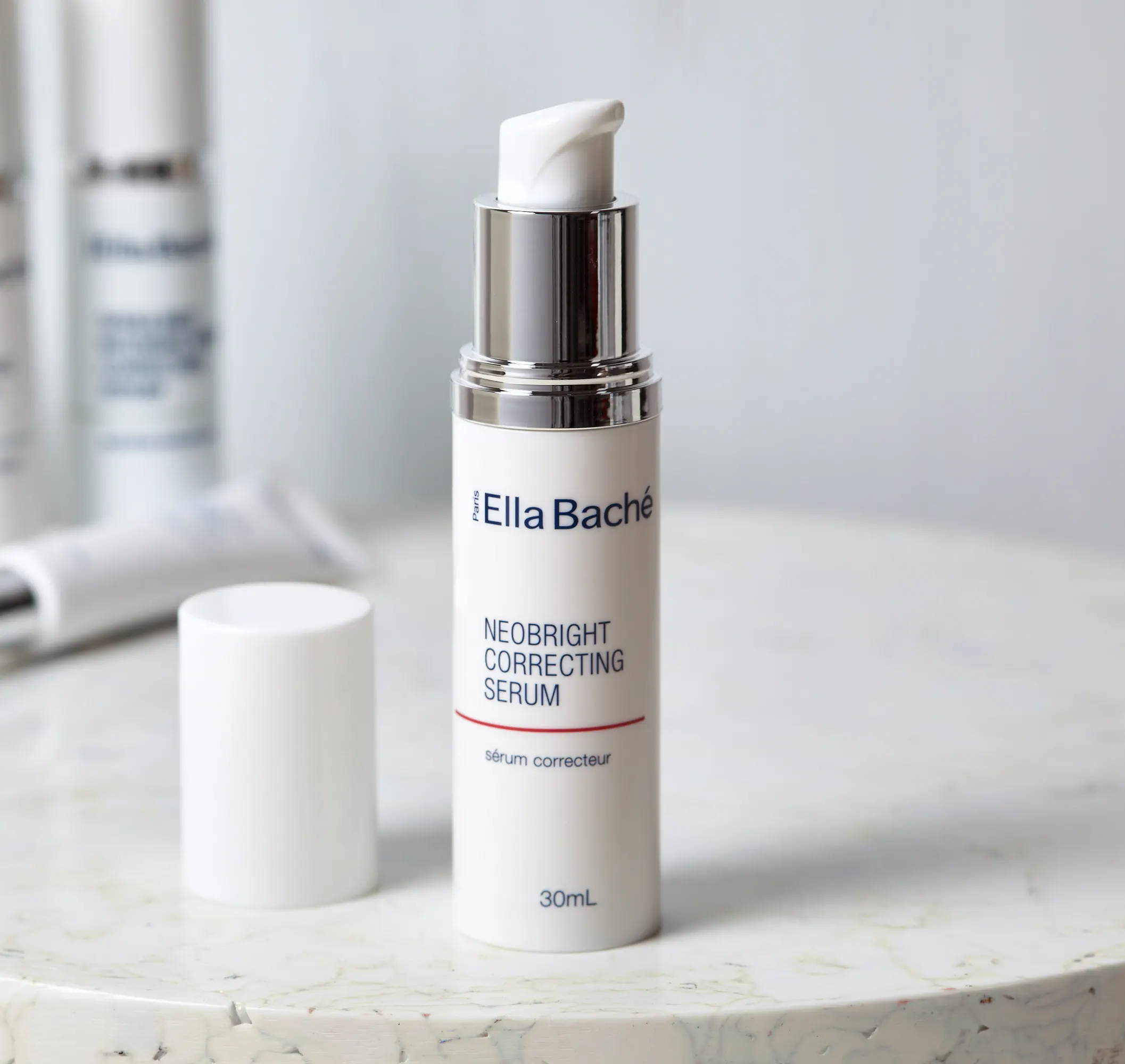 ---