Did you know the barrier function is one of the most important organs in the body?
Located in the corneum layer of the complexion it is made up of flattened skin cells, lipid molecules, cholesterol and fatty acids, you will also find essential components of Ceramides too. All of these skin components are designed to maintain the strength of the skin by acting as a glue for the cells, along with protecting your complexion from daily nasties.
But, over time if not protected, the quality and quantity of the Ceramides begin to impair our barrier function. The result? Skin that is dehydrated, lacklustre, sensitive and showing signs of irritation and redness.
So, if you're old enough to remember singing along to tunes from the Backstreet Boys, then we suggest you read on, as the Ceramides in our barrier function start depleting from the ripe age of 26. Cute right?
When protecting our barrier function, it all comes down to building resilience, and allowing your complexion to protect the barrier will result in ultimate skin health. Which for the most part is something we're all out to achieve.
Your best line of defence starts here;
Defence+ Antioxidant Radiance Cream
Enriched with key ingredients of Red Tomato, Polysaccharides and Antioxidants that work to repair the skin whilst providing a protective barrier over the complexion which allows for a complete day-to-day defence against pollution. Lightly scented with a luxurious texture, this cream acts as a second skin, whilst also providing the perfect base for eye cream and make-up to follow.
TOP TIP* Best applied throughout the day. We recommend that if you're applying at night, boost your routine with one of our all-natural Botanical Oils which provides ultimate hydration and an increased radiance that your skin will love.
---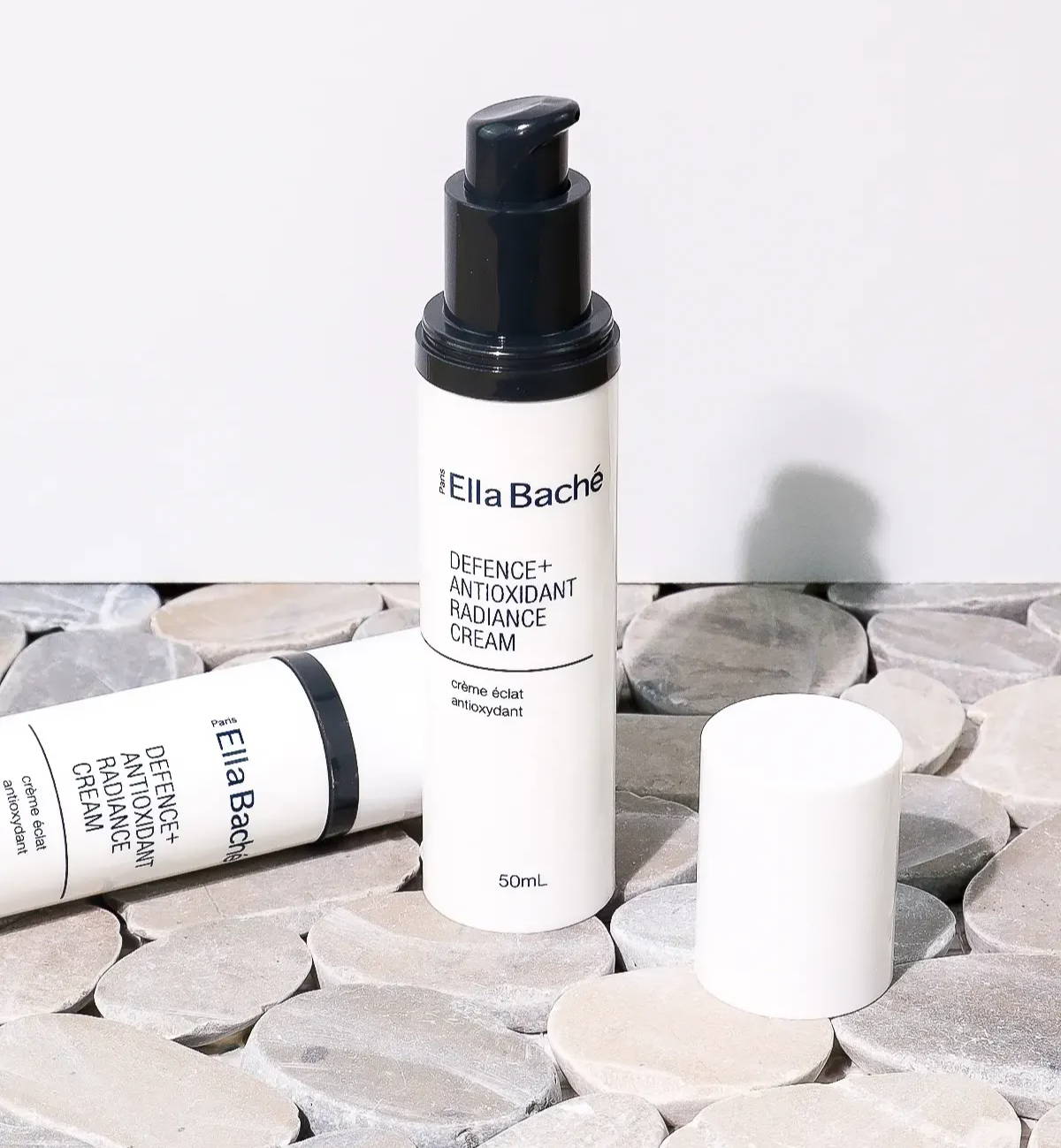 ---
---
Defence+ Charcoal Micro Exfoliant
With the key active ingredient being Charcoal, this exfoliant works to systemically purify and smooth the skin. Combined with Red Tomato which works to repair the skin, it offers an anti-inflammatory and calming-like action, that allows for a rejuvenated and radiant complexion.
Do you want to take it to the next level? Keep these two products handy whilst treating yourself to our all NEW facial treatment – 'Defend My Resilience' - With a specialised cleanse and treatment mask this facial is designed with a combination of antioxidants that infuse into the skin through a lymphatic drainage process allowing for a complexion that is fortified, strengthened, purified and cleansed.
---