Leaving Bangkok to pursue her dreams of acting along the Australian shores, Melanie has quite literally burst to the attention of our sunburnt country. Applauded for her standout performance in the NEW Channel 7 Australian drama 'Between Two Worlds' along with her debut role on Australian drama series 'Harrow'– it is no wonder we can't get enough of her.
With a diplomat journalist father, Melanie's childhood is described as diverse and colourful, something we sense as soon as we sit down to interview Jarnsen. A self-professed skincare lover we talk Bold Moves with Melanie and what it's like working in an industry that is full of subjection.
So, Melanie, what does BOLD beyond beauty mean to you?
Standing up for what's right without fearing of how you look while doing so.
What's the boldest move you've ever made?
I made the decision to let my actions do the talking, I need to make that move again.
Speaking of Bold, what moves will you be making in 2021?
I want to help strangers feel beautiful, last year was tough for a lot of people and with that our homeless population has now reached new heights. This year, I will be focusing more than even on Every Little Bit Helps a registered charity that supports Australians subjected to homelessness.
Having the guts to be bold and own your own career journey is something we admire about our 'bold women' did you face any setbacks when you started out with your career?
I struggled when I moved to Australia at 17, it was a big move for me, and quite a scary one at that. But I focused on my career and building up independence, which I continue to do so. When it came to my career, I was blissfully ignorant of how cutthroat the film industry can be – now, I'm very well versed in the notion of getting close to so many jobs but only booking a few. Over time, I've worked to switch my mindset, I now feel gratitude for being permitted to get close, or even go for them in the first place.
With a career in film and modelling you must feel like some days your running at a million miles per hour, do you ever feel like you have bitten off more than you can chew, if so what are your tips for managing that feeling?
Daily I feel like I'm running around headless, but I prefer the rat race to the quiet, and, I've realised I'm at my worst when I'm not working. When I am busy, I will plan ten million things within that day – I love it that way. When it comes to managing a feeling of overwhelm, I ensure I am always over prepared – working a week in advance on day-to-day events, jobs, meals, self-care routine, if I don't prepare these things everything seems to slip through my fingers!
---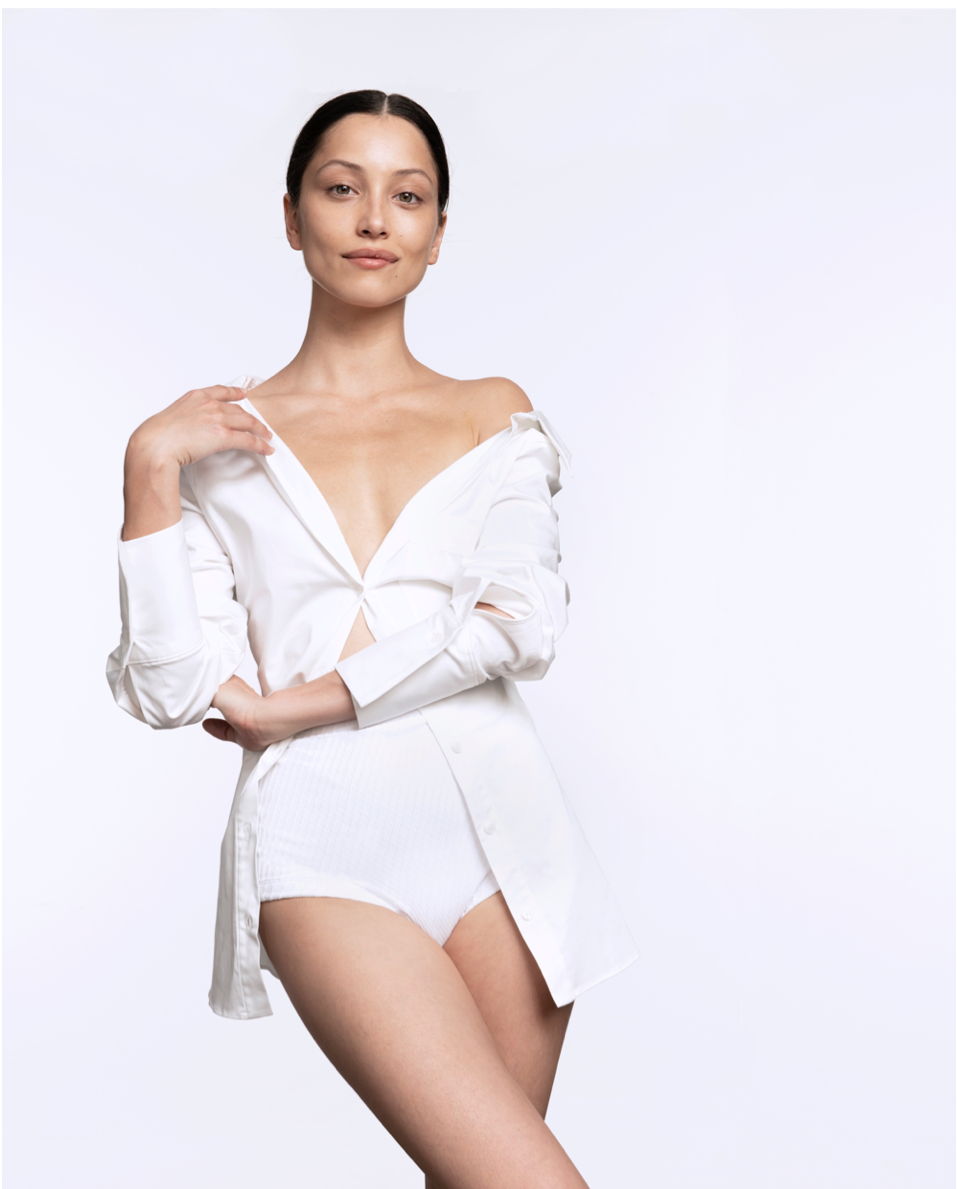 Have you ever had a moment where everybody has told you that something can't be done, and you had to hold strong?
I was told I couldn't book an international scale film - I've now shot two within the same year.
What's your best advice, things that you live by yourself, to give people who want to live a bolder life?
Learn to like yourself. Lead with the drive and leave this world a better place than you entered it.
If I said "She lived a bold life" what does that mean to you?
That she took risks and went where her heart took her – regardless of outside opinions.
Lastly, if you had 20 seconds of insane courage what's the one bold move you would make right now?
I'd move away from everyone and everything and find out what it's like to live entirely off the grid.
---