The year 2020, bought us many challenges, but it also taught us the importance of caring even more for our family, friends and the community around us. So, this year, Ella Baché chooses to celebrate the beauty that surrounds us – but more specifically our Ella Baché Salon Owners and Therapists. Because if this year has taught us anything, its hard work, passion, grit and resilience are all the things needed in order to thrive and push forward – and this is something our wonderful therapists have delivered in spades.  
So, congratulations Renee; our Victorian State Therapist from Ella Baché Fountain Gate. For key expert tips and tricks, we interview Renee on her skincare must haves, favourite ingredients and what will bring her joy this festive season.
What is bringing you joy this Festive Season?
Spending quality time with my loved ones, peace, the simple act of giving and bringing joy to others.
What are your top tips on how to choose a Moisture Protective for your skin type?
Know your skin type, have a Beauty Therapist diagnose your skin and discuss your concerns.
Link key ingredients and benefits that suit your skin type and addresses your skins concerns.
What is your favourite A-Beauty Ella Baché products?
Botanical Skin Treatment Oil; nutrient rich Kakadu Plum, Hemp Seed and Berry Seed complex soothe inflammatory conditions leavening your skin feeling plumper, smoother, hydrated and more illuminated…It also smells divine!
What is your favourite Ella Baché Christmas Stocking Fillers?
The Eye and Lip Cleanser is beautifully silky smooth and nourishes and hydrates delicate skin around the eye and lip area. Another fabulous stocking filler is the Daily Hydration Mist… it provides 72 hours of lasting hydration whilst refreshing and rehydrating the complexion.
---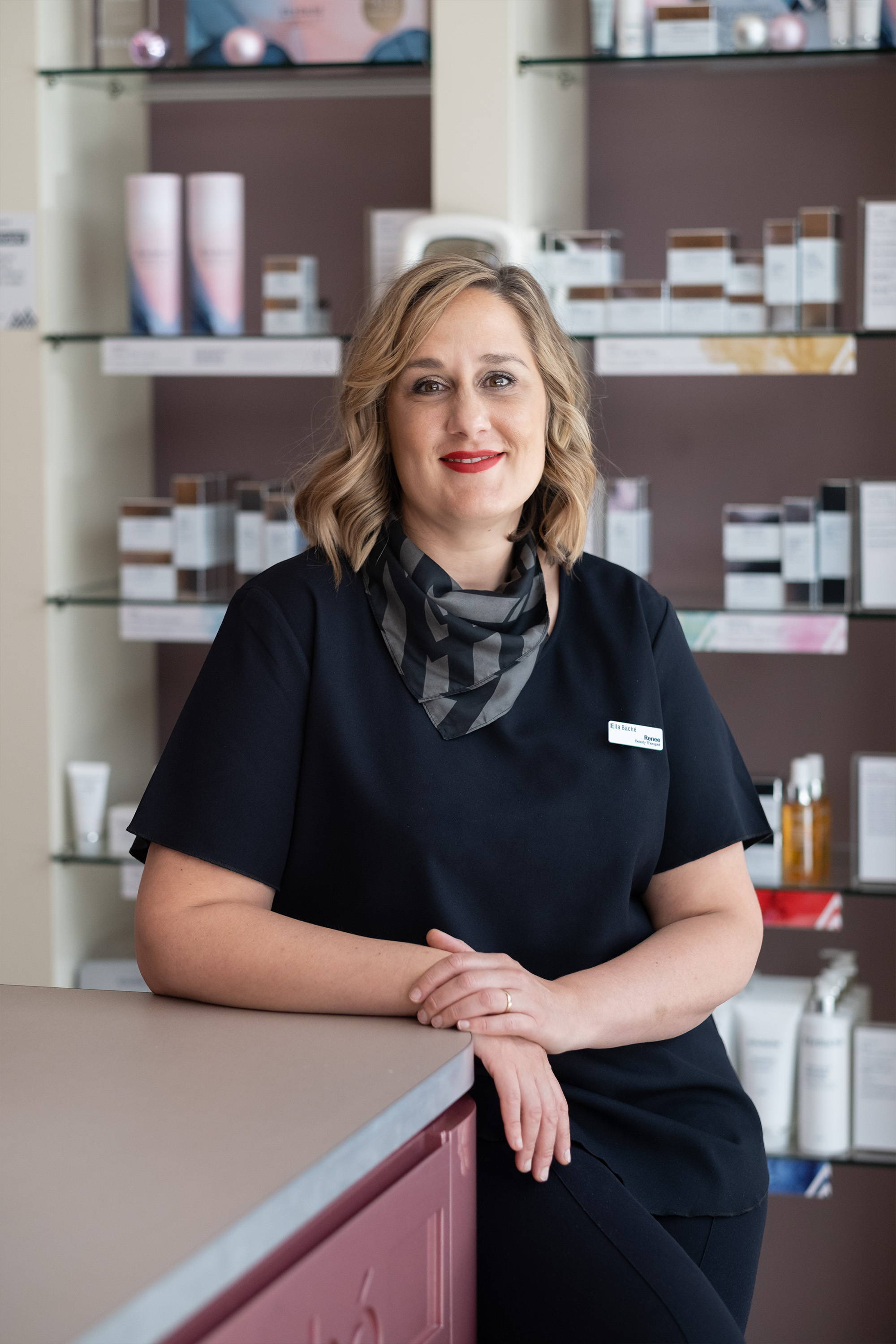 ---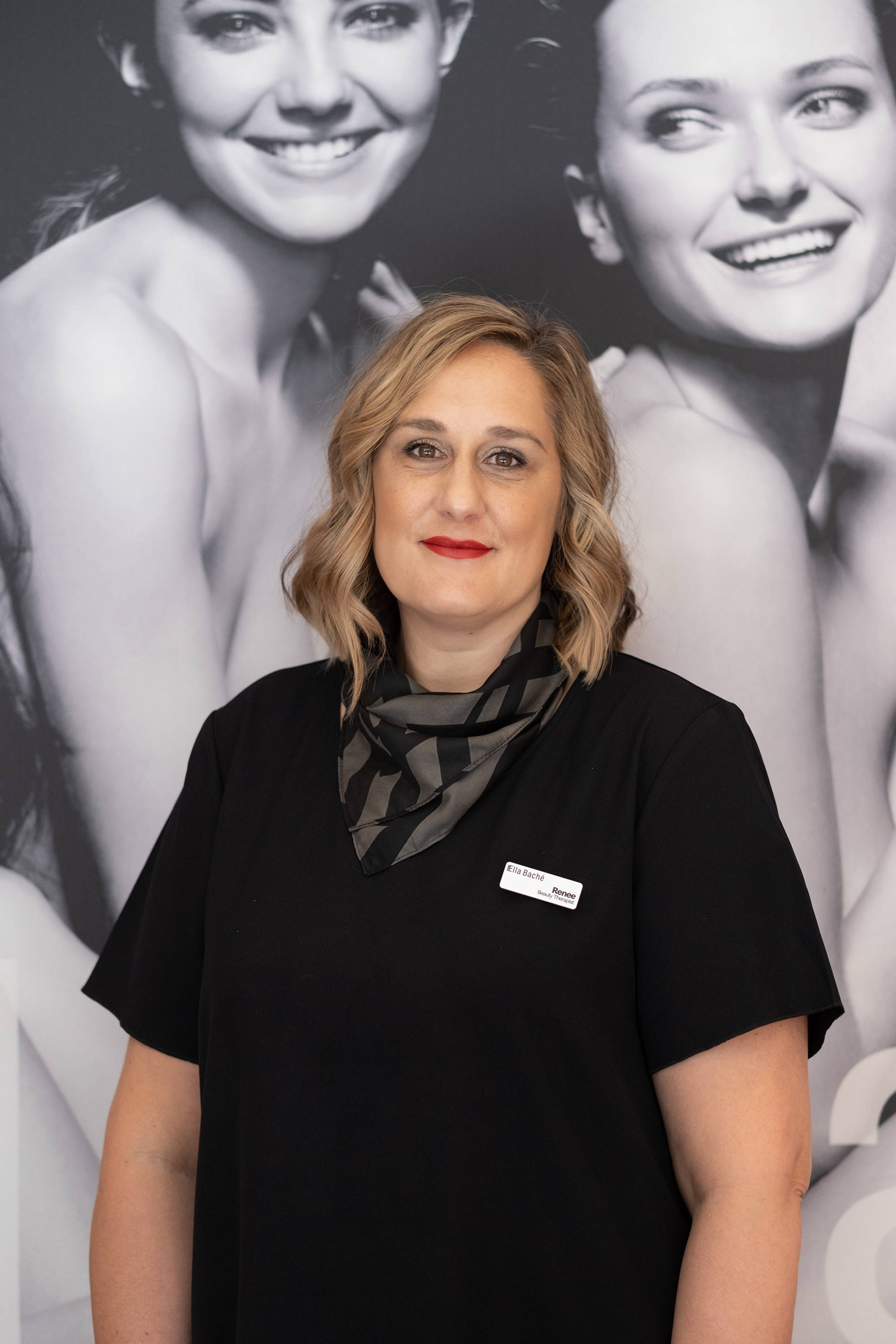 How do I choose the right sunscreen for you?
My recommendation is always choosing and re-applying SPF 50+ for maximum protection against the damages of UVA and UVB. A skin diagnoses will assess your skin type while determining the needs of those whose lifestyles vary.
My personal favourite is the Superfluid Great SPF50+ Medium Beige. An SPF50 + protection packed with the added benefits of free radical fighting antioxidants - Green Tea and Kakadu Plum this all in one primer, hydration source and SPF will become your one stop shop favourite product also.
What is your favourite skincare ingredient and why?
My favourite ingredient is Hyaluronic Acid with instant results and long-term benefits such as fortifying the skin's natural barrier. It also provides an instant surge of hydration drawing and holding moisture within, leaving the skin plump and rejuvenated.
My favourite product including Hyaluronic Acid is the Hydra Velvety Soft Cream - reducing the visibility of fine lines and wrinkles, whilst saturating the skin with hydration; Skin cells will appear smoother, plumper and brilliantly illuminated.
What is the best way to layer sunscreen in my skincare routine?
Applying sunscreen is the last step in your skin care routine!
What are the top 3 ways to get your skin summer ready?
Exfoliation stimulates cell renewal, detaching dead skin cells and unclogs pores, it also enhances product penetration.

Include SPF 50+ into your skincare routine to prevent harmful UVA and UVB damage to your skin

Daily Hydration Mist: cooling, calming and refreshing and instantly hydrating while delivering products to the deeper layers of the skin.