Celebrate the Joy this Festive Season with our Award-Winning State Therapists –
This year, Ella Baché HQ are choosing to celebrate the joy in healthy, vibrant skin; and this is something many of us cannot achieve without the help and guidance of our amazing Ella Baché Therapists. Throughout 2020, these wonderful therapists adapted to the new norms of online skin consultations and of course 'zoom facials' – because for them, it remained imperative that they maintain the skin health for all Australians around them. With boundless energy, immense hard work and passion we choose to applaud our Salon Owners and Therapists – for without them, our skin simply would not glow.
Meet Megan, from Ella Baché Wagga Wagga. Joining as an apprentice in 2016 Megan had an undeniable passion for skincare and beauty, she loved making people feel good about themselves, but most of all she loved the science behind skincare – understanding at a cellular level the skins needs and the products that were formulated specifically for it. Known for her customer loyalty and all round happy self, she has a vast range of clients from early 20s up to late 70s – upon asking her clients what they thought of her, their answers remained the same; Megan is honest, caring, passionate and loves what she does.
So, congratulations Megan; our NSW State Therapist. For key expert skin tips and tricks, we interview Megan on her skincare must haves, favourite ingredients and what will bring her joy this festive season.
What is bringing you Joy this Festive Season? 
Family and friends 
What are your top tips on how to choose a Moisture Protective for your skin type?
I recommend seeing an expert trained therapist, who will be able to perform a skin diagnosis for you. This will allow us to educate you on your skin type and discuss any concerns you might have – in turn, you will have the perfect moisture protective chosen specifically for your skins needs.
What is your favourite A-Beauty Ella Baché products?
I love the Ella Baché Great Sportsbloc as it has been specifically formulated for the Australian sun, it offers 50+ protection against UVA and UVB damage and is enriched with ingredients that will also nourish and protect the skin.
What is your favourite Ella Baché Christmas Stocking Fillers?
You can't go past our limited-edition Hydration Mists, alternatively we have some luxurious hand creams and of course a range of tanning products to get your summer glow on with.
---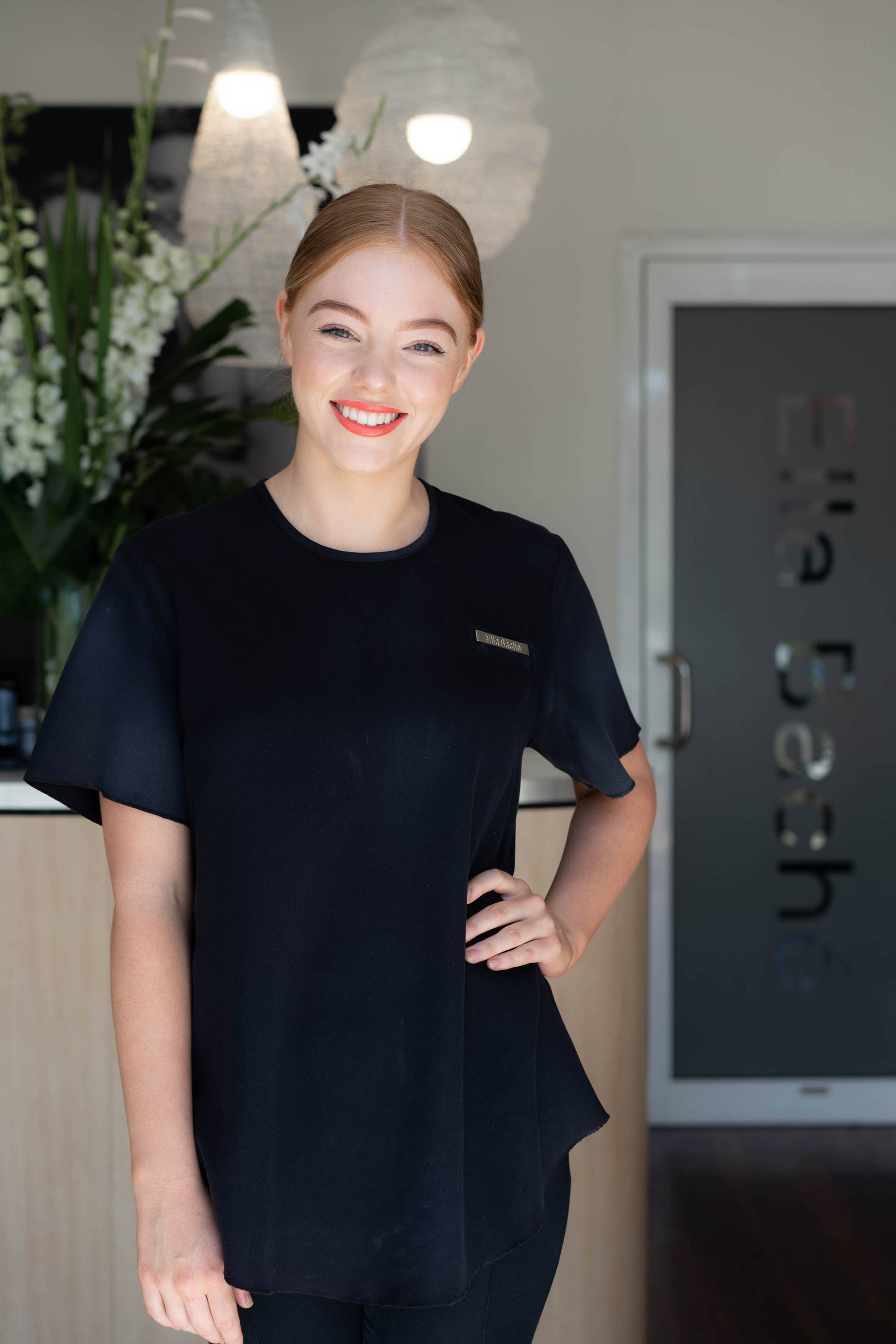 ---
---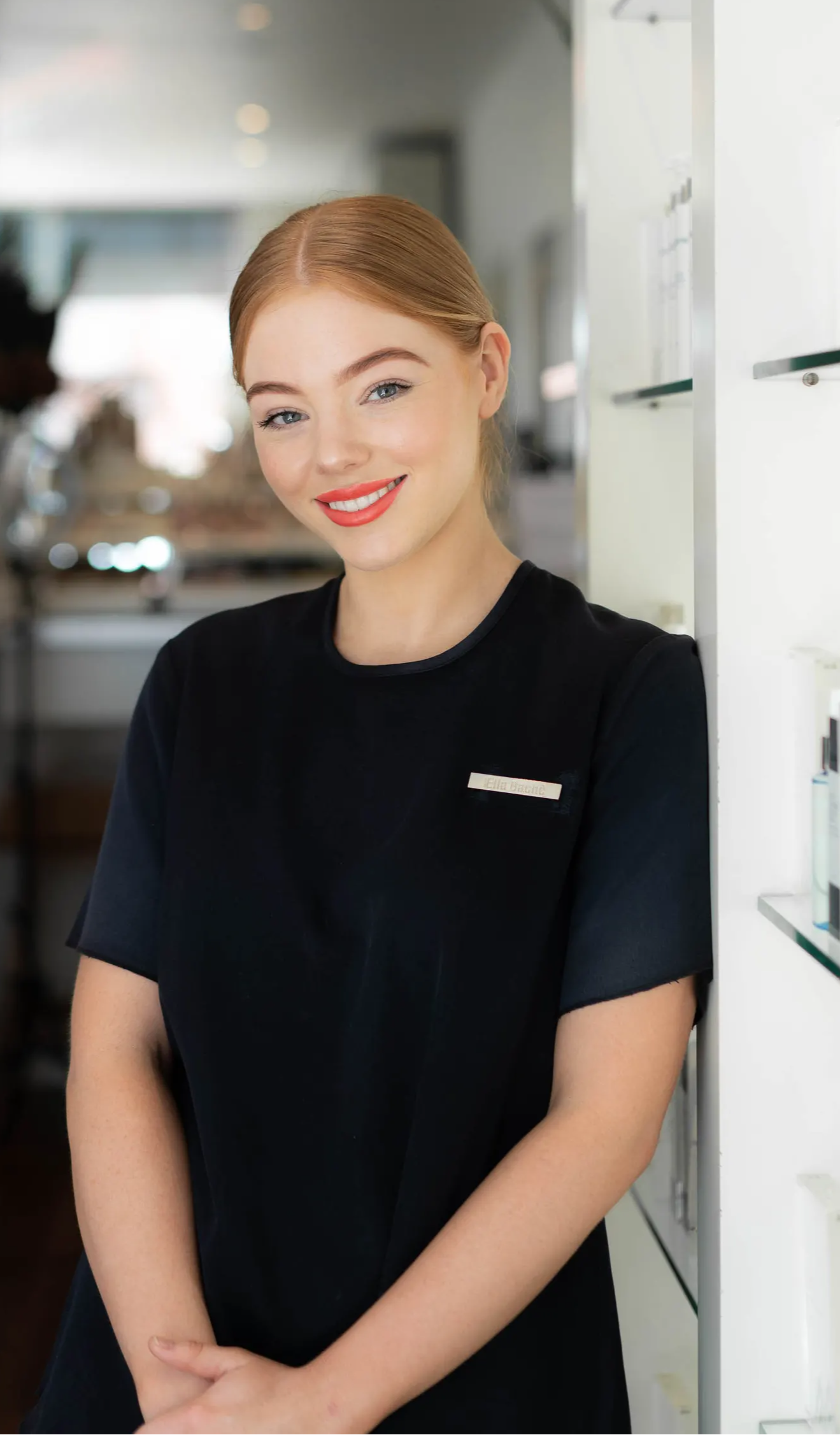 How do I choose the right sunscreen?
It is all dependant on the individual's lifestyle, if they are active or how much time they spend in the sun – we then narrow it down to preferences of consistency within the products. I always recommend our SPF foundations for our time poor clients, or clients who don't like to use a lot of additional products – these are a one stop shop for ultimate skin protection and nourishment.
What is the best way to layer sunscreen in my skincare routine?
SPF is always the last step of your routine so that your skincare products can still penetrate the skin.
What are the 3 top ways to get your get your skin summer ready?
Exfoliation for a brighter skin and smoothing of the skin texture
Tan to give the summer glow without the suns damage
Hydration to keep the skin plump and glowing
What is your favourite skincare ingredient and why? What's your favourite Ella Baché product with this ingredient? (Vitamin C, Hyaluronic Acid etc)
Niacinamide also known as Vitamin B3 is found in our NeoBright Correcting Serum, a personal favourite I love this ingredient for its brightening, smoothing and refining skin benefits.
---