Want To Dial Back On Makeup? Follow These 3 Tips For Glowing Skin
There's few things I love more than hydrated summer skin — the bronze, glowing look that comes with salt water, warm days and more time spent outdoors
But given the Australian summer is pretty hot and humid, I also favour less makeup — so I like to tweak my routine to achieve a natural summer glow (without baking in the actual sun).
That's where a few key skincare products and some self tanner come in: three simple tricks that work wonders with minimal effort.
So if you too want glowing skin and a natural face tan without the fuss (and I'm guessing that you do), keep scrolling to read.
Brighter Skin, Naturally
The easiest way to achieve glowing skin is through skincare — especially a brightening antioxidant like vitamin C. The Ella Baché Radiance C Antioxidant Mist is a favourite of mine because it's convenient, hydrating and leaves my complexion noticeably glowier in seconds. With ingredients like vitamin C, tomato, pomegranate and hyaluronic acid, it increases water content, protects against environmental stressors and helps to increase the effects of skincare. Tick, tick and tick.
I like to use it as part of my skincare routine, or to refresh my face throughout the day.
---
---
---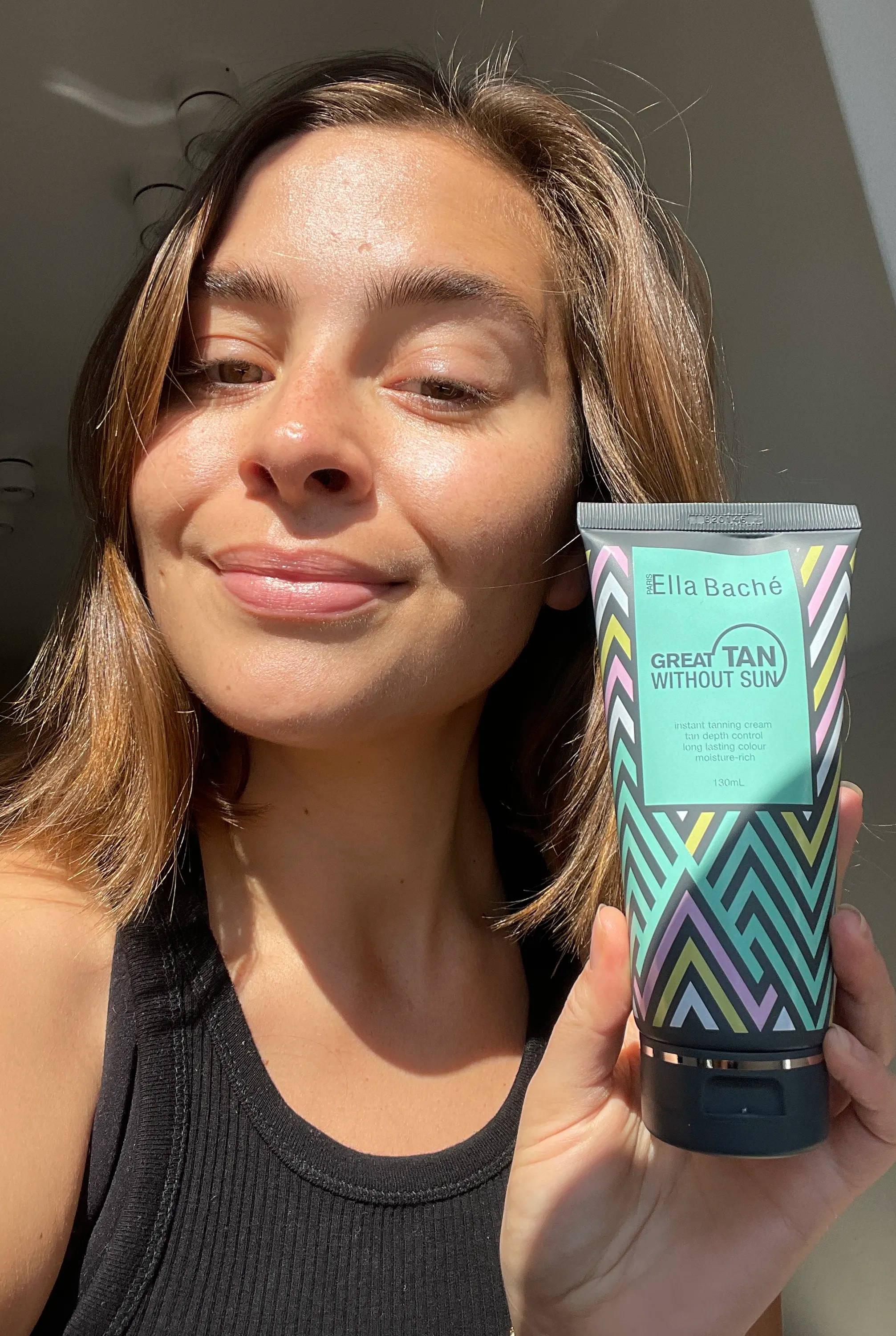 A Faux Glow
Any beauty aficionado knows that unprotected sun exposure is the worst thing you can do for your skin, so for that reason, I like my tan to come from a bottle. Great Tan Without Sun and is customisable (depending on how long you let it develop) and boosted with cocoa butter for nourishment. There's also no weird smell, tackiness and it won't rub all over your white towels.
When it comes to application, I like to cleanse my face in the shower and gently buff away any flakes with a washcloth. Then when my skin is dry, I'll apply a thin layer of Great FaceTan Without Sun to my entire face and neck, being sure to blend it into the hairline and ears. You can use a foundation brush, a beauty sponge or just your fingers — my preference is a sponge.
If you're feeling up to it, tan the rest of your body with Great Tan Without Sun. But the excellent thing about Great Tan Without Sun is that the colour is natural-looking and the depth can be controlled, so I find it's great on the face alone.
My go-to method has been to apply in the evening after cleansing, wait two hours and rinse before slathering on a thick moisturiser. This
---
Lightweight Hydration
If you want that hydrated summer skin look, take my advice and work a humectant-based serum into your routine. The Hydra Hyaluronic Cellular Serum is packed with Apple Polyphenols, Hyaluronic Acid and Polarised Thermal Water Liposomes to stave off dehydration, leaving the skin plump, juicy and fresh. I like to pat it onto my skin when it's still slightly damp after cleansing to really lock in moisture. And pro tip: it will also help to prolong the life of your tan!
That wraps my top three tips for hydrated summer skin without tricky makeup or (gasp) too much sun exposure. The right skincare ingredients mixed with a hint of self tanner can really work wonders! Plus, who doesn't feel better when they're just a little bit bonzed?
---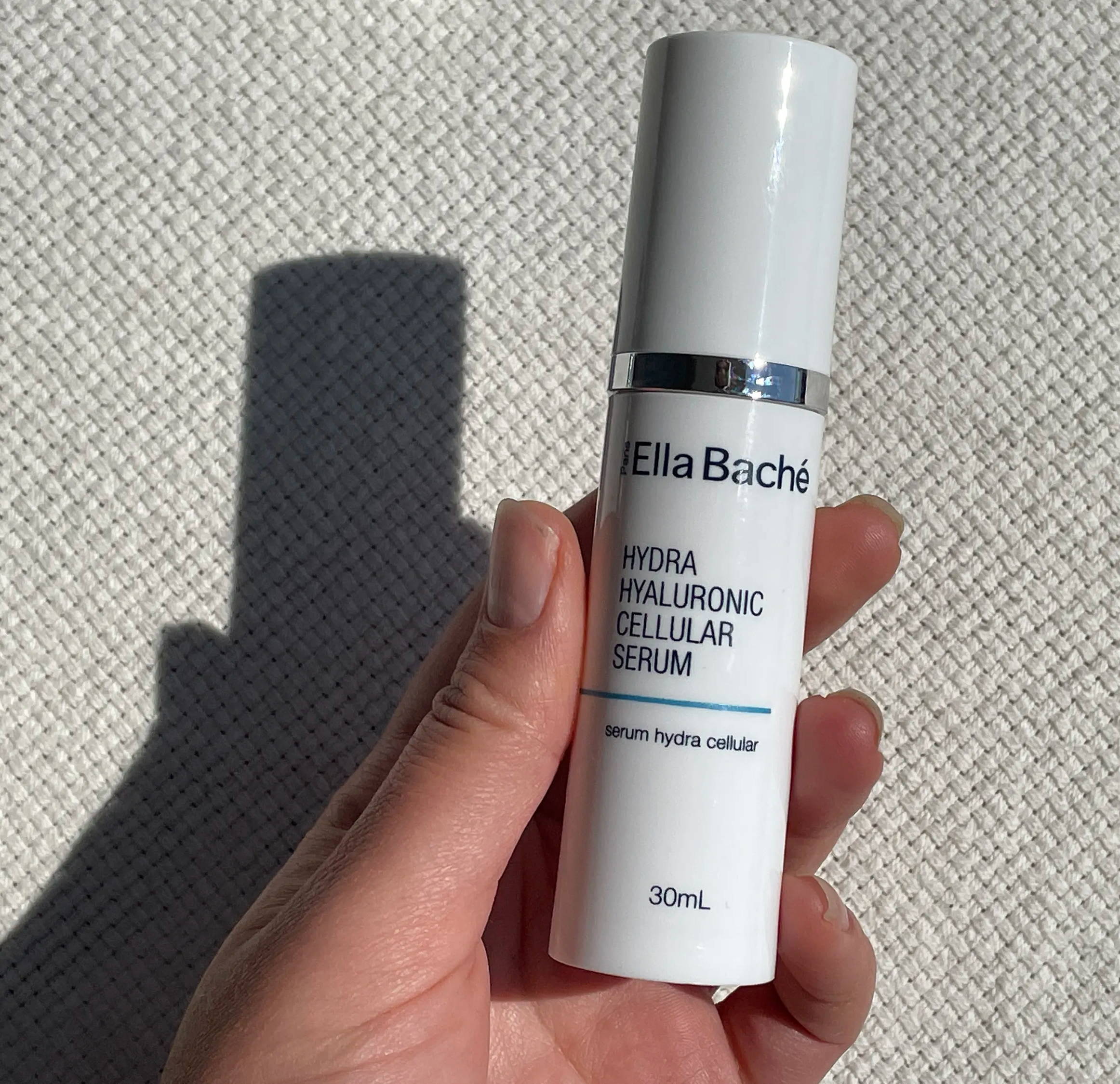 ---