Ask any skin fanatic and they will tell you that the holy grail of skincare is serums; boasting the ability to take a double dose of active ingredients and propel them deep into the dermis, where the cells are young and receptive, a place where we like to think the real magic happens.
Ultra-fine in consistency, serums offer a multi-faceted approach, perfect for layering they can holistically target 3 major skin concerns all at once, a true overachiever when it comes to multitasking. You may be wondering where serums fit into your regime… and of course, which goes first if your double dosing. When it comes to results driven skincare, the trick is to prioritise your targets and apply products in order of viscosity; this means concentrates and lightweight textures go on fresh-faced, allowing them to penetrate the deepest, followed by moisturiser and repair oils which are much heavier.
So, whether your new to the game of serums or in need of an advanced booster to kickstart your summer glow, you'll be pleased to know that a 15mL luxe size serum is yours with the purchase of any two Ella Baché skincare products, all you need to do is read on, and pick your perfect pair.
---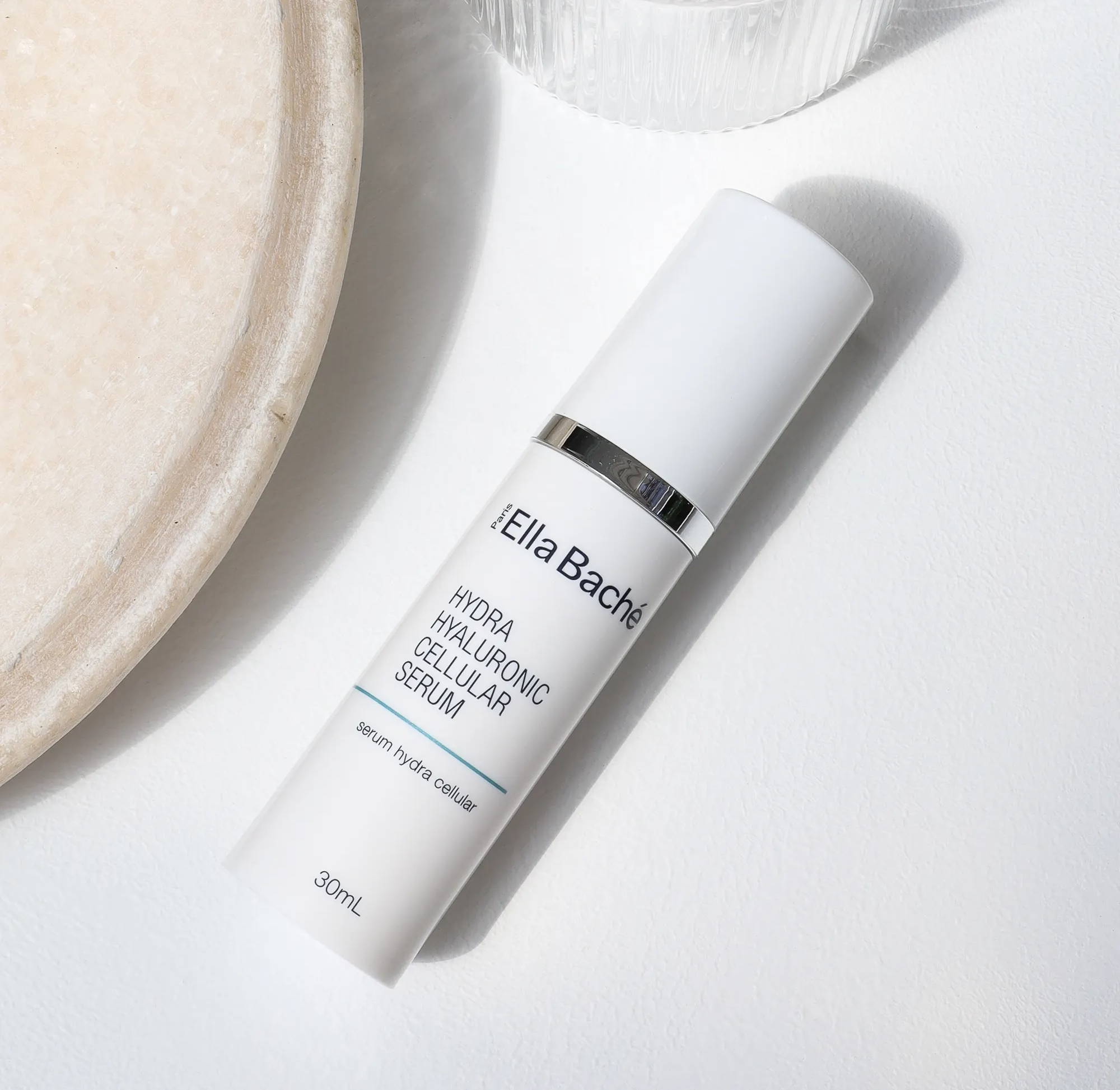 HYDRATE
A serum that suits just about anyone, packed with Hyaluronic Acid and Polarised Thermal Water Liposomes it works to saturate the most dehydrated skins. Ella Baché Hydra Hyaluronic Cellular Serum is lightweight in texture and has the ability to absorb into the deepest layers of the skin, working to tone, refine and smooth out your complexion with a result that is nothing less than ultra-hydrated, revitalised, and radiant.
Best suited: All skin types
---
SCULPT
Luxurious, light and easily absorbed Ella Baché Eternal+ Sculpting Serum is designed to tone, lift, and firm the complexion. Taking a complete targeted action against the tell-tale signs of skin ageing it is enriched with Red Algae and firming Amino Acids that supports a volumised and youthful complexion.
Best suited: Mature aged skin
SMOOTH
High powered, luxurious, and silky smooth are the words that come to mind when talking about
Ella Baché Spirulines Wrinkle Correcting Serum; designed to penetrate into the deepest layers of the skin it is enriched with exclusive Spirulina, C-Age and Skin Proteins all working to systematically repair your complexions natural mechanisms when improving firmness, hydration, and natural DNA protection.
Best suited: Skin showing signs of premature ageing
---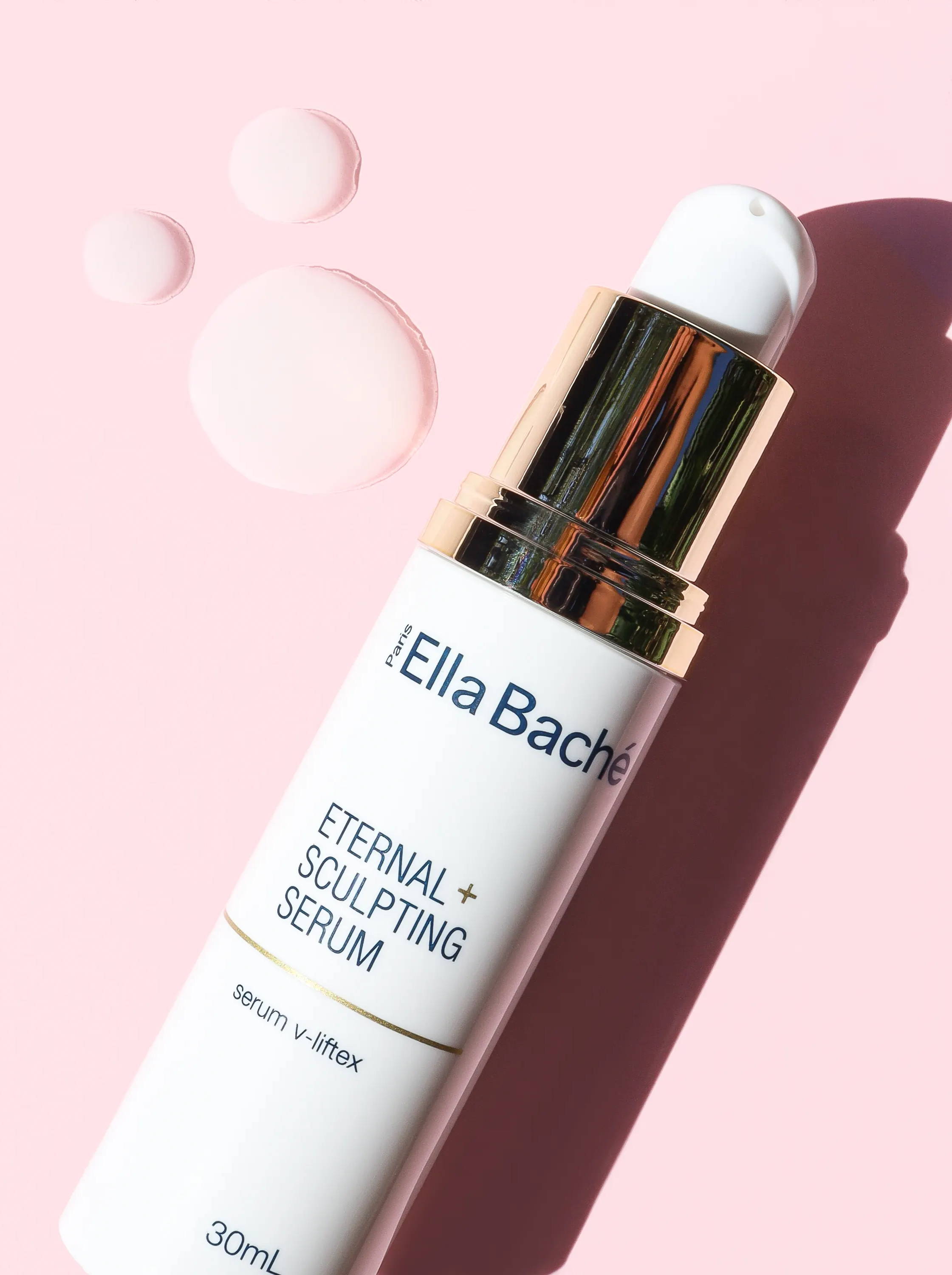 ---
---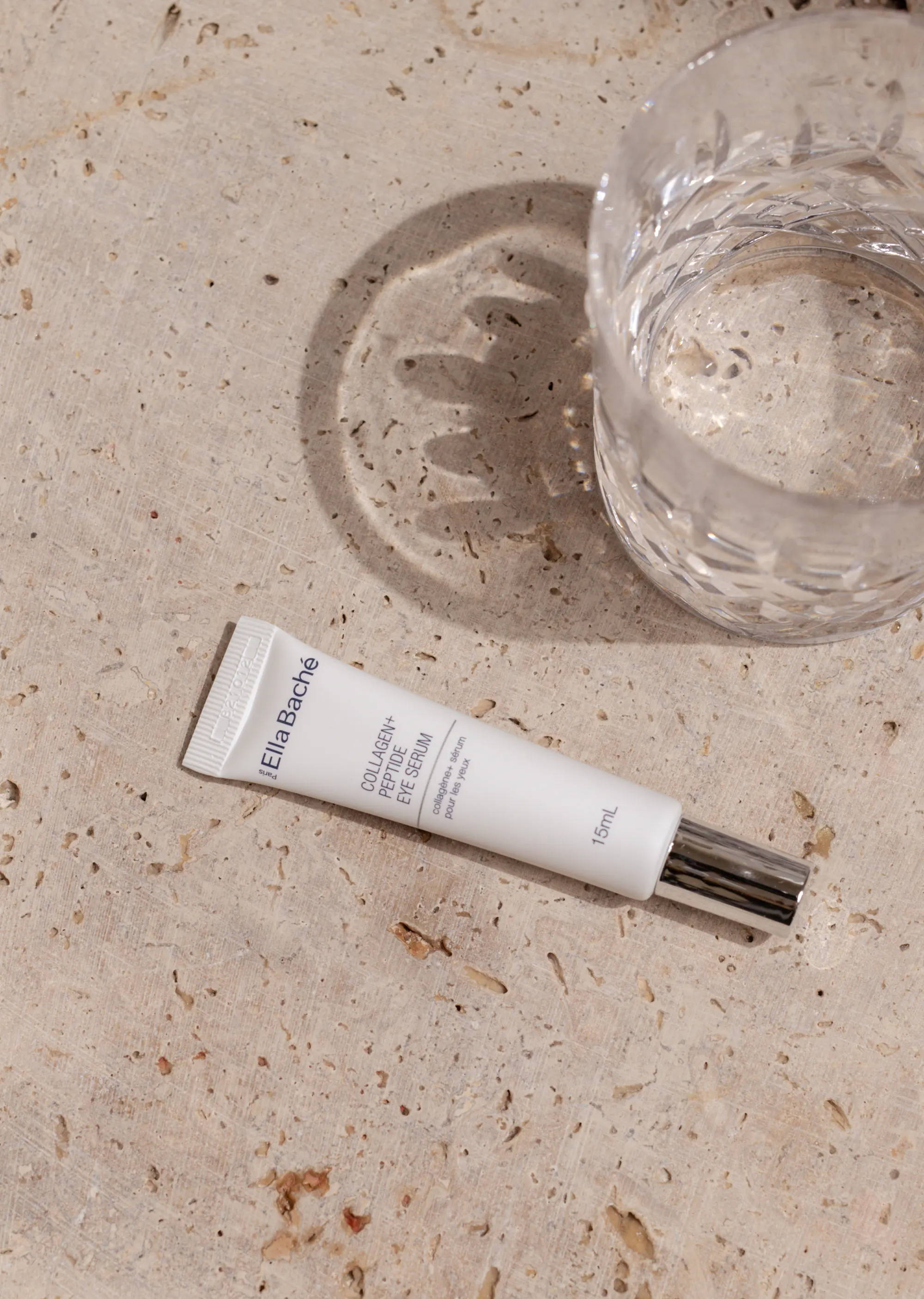 BRIGHTEN
Light and easily absorbed this multi-correcting NeoBright Correcting Serum combines a micro-resurfacing action with a clarifying effect. Using the benefits of nature and science this powerhouse product instantly plumps the skin with Hyaluronic Acid, whilst resurfacing with Papain Protein and Kakadu Plum Extract leaving your complexion full of lustre.
Best suited: All skins, except those prone to sensitivity
BOOST IT
Nothing says bright eyes more than Ella Baché Collagen+ Peptide Eye Serum, and with a name like that it says it all. A lightweight eye treatment serum that plumps fine lines and wrinkles with a powerhouse of active ingredients including Peptides and Ceramides, a serum that delivers long lasting hydration and illumination while banishing tired, puffy eyes.
Best suited: All skins, except those prone to sensitivity
---