When it comes to age-proofing our face, sunscreen on the daily is a non-negotiable. A simple step in our skincare regime that determines how long it will take for the sun to catch up with our skin - unless of course, we had a weapon that could outrun the sun.
By far the most significant of all anti-ageing products, sunscreen not only stops the clock, but some behave like tech-savvy serums with the capability to transform skin. We're talking supercharged sunscreen, laden with skin smoothing agents that work overtime to keep skin young and healthy.
It's finding the right product that can be tricky with so many "musts" on our wonder-cream wishlist. Must be lightweight, must stay fresh all day, must be undetectable - a whole bunch of big-beauty-musts. Did we happen to mention; must remember to apply every morning? Forgetfulness is the number one beauty blunder surrounding sun protection, so commit to a consistent suncare ritual, before committing to the sun.
Introducing our weapon of choice, Ella Baché Superfluid Great SPF50+ - a lightweight primer, skin tint and SPF in-one with superior youth-yielding abilities. With a silky, featherlight texture and a next generation agenda, this power player doubles as suncare and skincare.
A one-step-wonder that replaces your primer, tint and SPF so you can get glowing quicker than ever before.
Featuring an all star line up of age-resistant Australian Kakadu Plum Extract and PENTAVITIN®, keeping radiant and hydrated is all in a day's work. As an ultralight fluid, it applies evenly over your skincare of a morning.. and reapplies like a dream without pilling or patchiness. High definition pigments sculpt the visage and lend light to a dull complexion, camouflaging imperfections and hiding fatigue at the gym, beach and even during travel when skin is at high risk of photoaging.
Available in several shades, there is a custom-fit colour to suit your skin.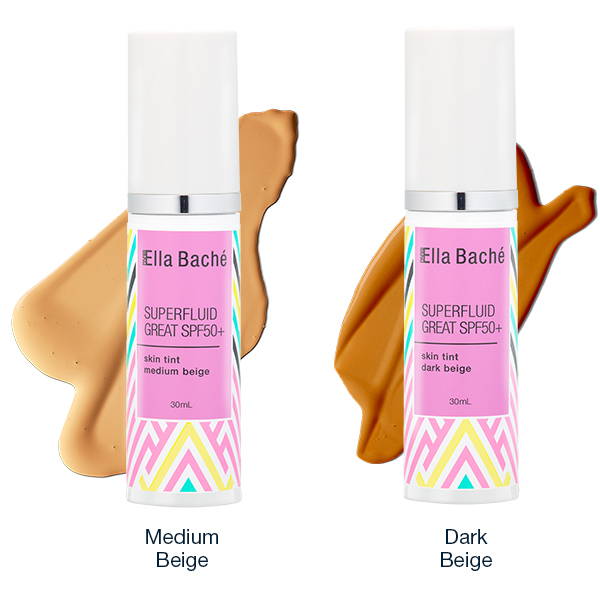 Product junkies need not fear, this sun-savvy SPF slots seamlessly into any routine and actually boosts the performance of every other product.. and then some. Superfluid Great SPF50+ also protects against active skin treatments like micro, AHAs and IPL that can leave skin susceptible to sun damage - see, ultimate dream cream.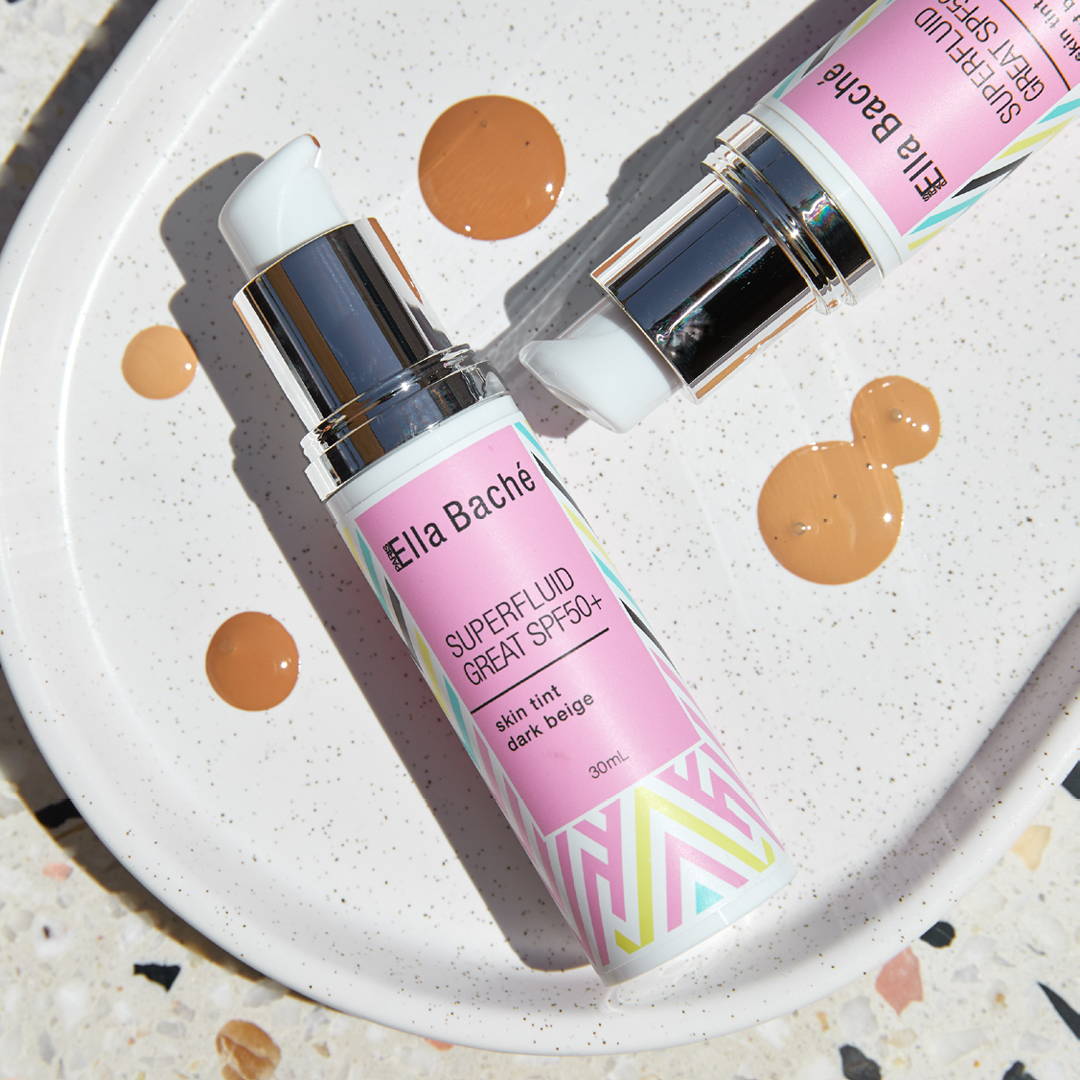 Everything you need to protect your skin from premature ageing and environmental stress is housed neatly in one purposeful, pump dispenser with a plethora of beauty benefits. Australian made for an active lifestyle with 4 hour water resistance, staying sun-safe has never been so simple. Now there is no excuse to forget your sunscreen this season with Superfluid Great SPF50+ - the holy grail of great skin.
---
---