With almost ten years' experience as a professional make-up artist and registered trainer, Janelle is an influential content creator and TikTok sensation. Her passion for beauty, glowing looks and make-up education serves as inspiration for her growing audience. From everyday makeup routines to edgy editorial looks – Janelle's quirky take on beauty trends and techniques cements her as a refreshing face in the social media landscape.
We caught up with Janelle to discuss how she preps her skin for her makeup looks, her beauty rituals and of course, her favourite Ella Baché skincare.
What is your skincare routine, and how do you change this morning and night?
I have dry and sensitive skin, so I need to be conscious of the particular products I use, and because of this - I tend to keep my routine simple. I listen to what my skin needs, whether that be hydration or sometimes having a little break from certain ingredients. I keep my routine to a minimum in the morning, but I like to double cleanse at night! Ella Baché's Botanical Cleansing Oil has been a great first cleanse for my nightly routine.
What are your top tips for making sure you have a great base for makeup?
Your base will always look better with prepped skin! If I could choose moisturiser or primer underneath foundation, it will always be a good moisturiser! It prevents my dry skin from soaking up and flaking off my foundation. 
Do you have any beauty rituals or techniques you swear by?
Always, always… ALWAYS wash off your makeup as soon as you can! And always double cleanse!
The Ella Baché Botanical Cleansing Oil is easily one of my current faves for the first cleanse.
---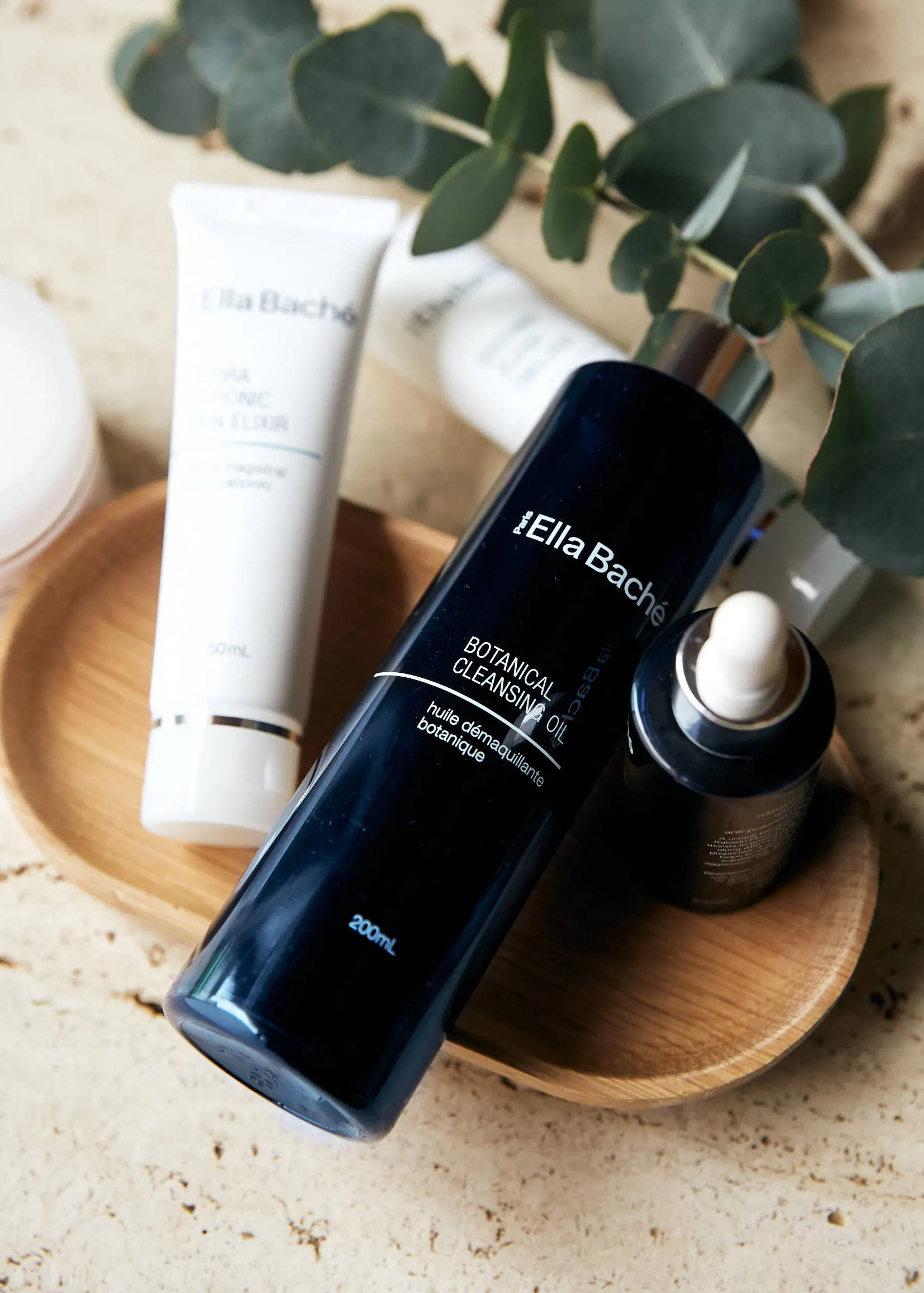 ---
---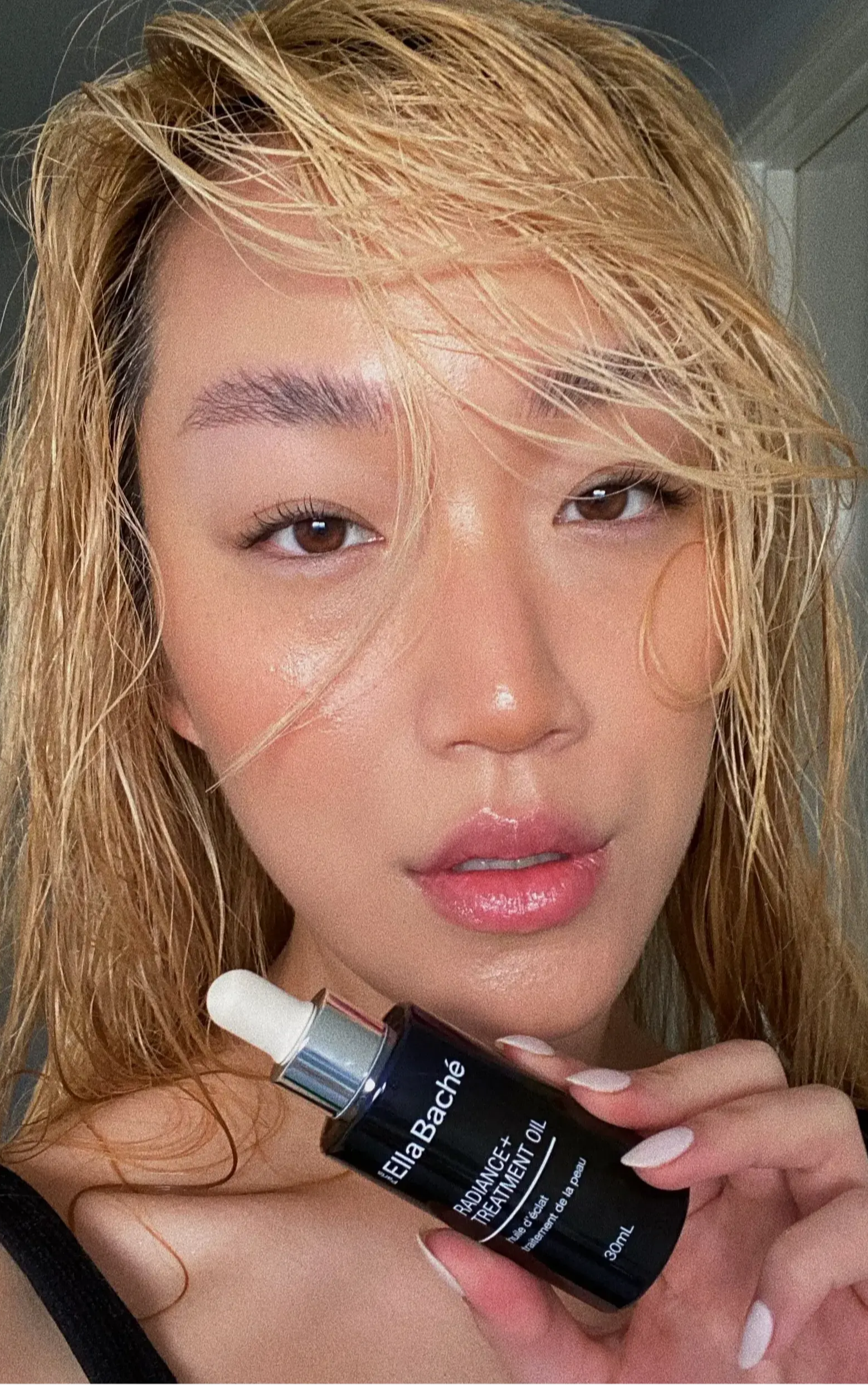 What are your top 3 Ella Bache products?
Botanical Cleansing Oil, Collagen Treatment Oil and Moisture Rich Cleansing Milk are my top 3 faves. 
What is your holy grail skincare ingredient?
Hyaluronic Acid!
What was the best beauty advice you've been given?
Don't over complicate your skincare routine! Your skin can be overwhelmed.
What was your experience like receiving the facial?
It was so relaxing, I could fall asleep! The products felt like such amazing quality and didn't irritate my sensitive skin.
What's one beauty trend you wish you never incorporated in your routine?
Matte liquid lipsticks that used to flake off my lips!
DO'S AND DONT'S
DO - Double cleanse. Massage your skin and get that blood flow going and to make your skin appear plump! Works well with oils and serums like the Ella Baché Collagen Treatment Oil.
DON'T - Listen to your body and your skin and don't over complicate your skincare routine!
---