It's time to reset and re-charge your skin.
The skin barrier and its function operate as one of the most important organs in the body. And, if not protected will send your complexion a message loud and clear – in the form of dull, lacklustre and dehydrated skin.
Made up of Flattened Skin Cells, Lipid Molecules, Cholesterol and Fatty Acids, your barrier also has components of Ceramides; designed to work in perfect synergy by acting as a glue for the cells, whilst protecting your complexion from daily pollution, free radicals and blue light. *(please link blue light blog)
But, here's the catch. The Ceramides made up in the corneum layer of the skin begin to deplete from around the age of 26, this begins to impair the barrier function and its ability to absorb the products applied to our skin.
So, you may be asking yourself – 'How do I ensure my barrier is protected?'
Our answer is simple – resilience
Between the day-to-day hustle and seasonal changes our complexion tends to cop an absolute beating; So, allowing the skin to build resilience to ensure it can protect the barrier function becomes just as vital as our nightly eye cream – and, with the right products, you can expect your skin tone, texture and radiance to go from zero to hero.
Introducing you, to our all NEW Ella Baché Defence+
A deep and restoring cleansing range suited for all skins, which adversely have been affected by day to day pollutants. The Defence+ range will become your new go-to when it comes to strengthening the barrier function as well as removing damaging pollutants and free radicals, the result?
Optimum skin health with a complexion that is completely rejuvenated, revitalised and radiant.
---
Defence+ Antioxidant Radiance Cream
Enriched with key ingredients of Red Tomato, Polysaccharides and Antioxidants the skin is repaired, whilst a protective barrier is shielded over the complexion for your daily defence. Luxurious and lightweight in texture this dream cream acts as a second skin, quickly becoming your new go-to for day-time wear.
*Boost your radiance cream by adding 1-2 drops of our Ella Baché Radiance Oil, enriched with natural pure and active botanical extracts, it will provide your skin with a moisture boost that is second to none!
---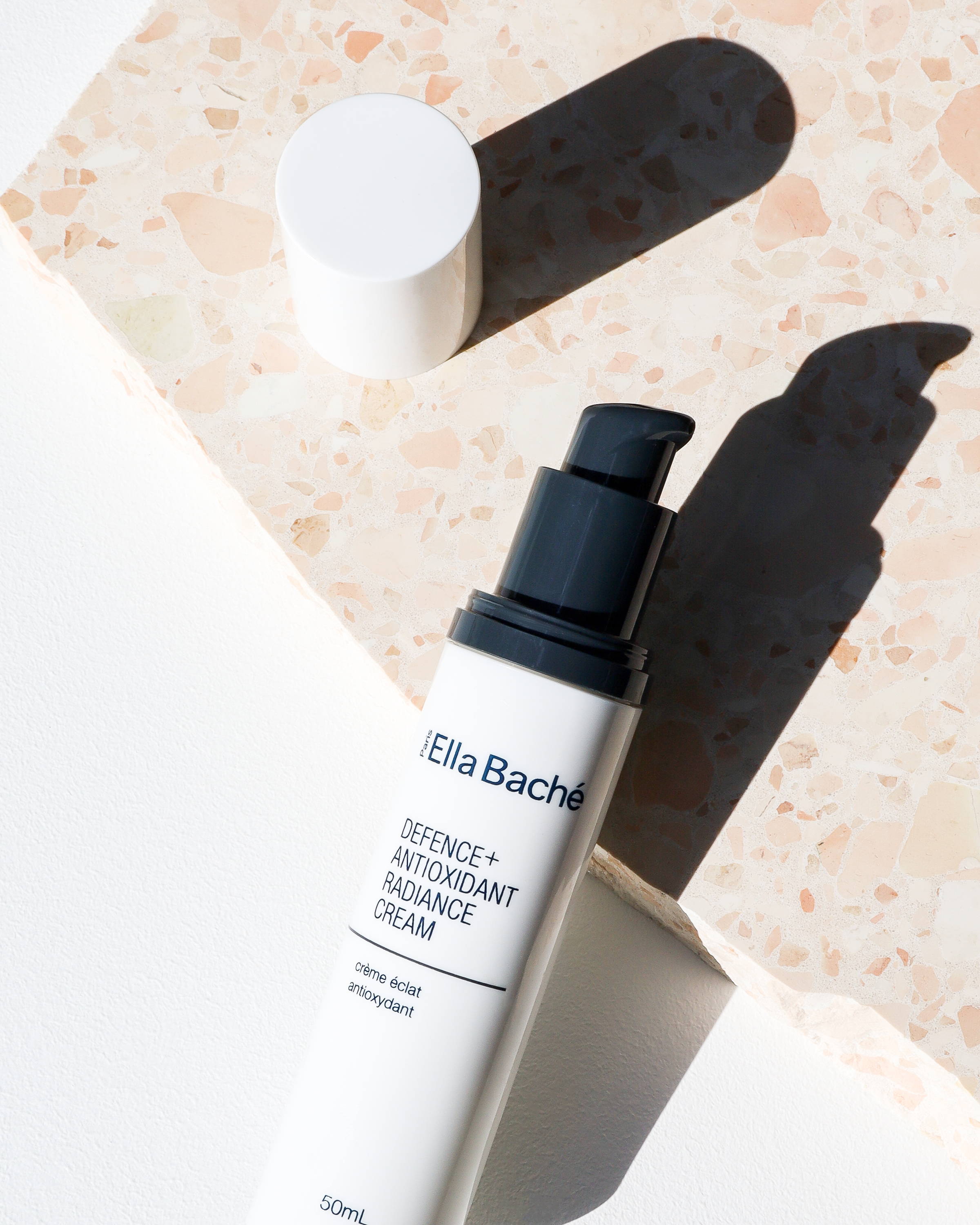 ---
---
Defence+ Charcoal Micro Exfoliant
Everybody knows that charcoal purifies the skin, and this exfoliant will do just that. With Red Tomato to prevent and repair the skin, along with delivering anti-inflammatory and calming like actions. For best results, use this micro exfoliant twice weekly.
While we have your attention, might we will also add – that in order to truly boost your barrier function the age old saying of 'what you put in, is what you get out' couldn't ring truer here – so, ensure your water intake is on-point, your set yourself a regular exercise regime and pick up a hobby that doesn't have you glued to your phone 24 hours a day. Just like the mind, our complexion needs a moment to reset and recharge too.
---
---