Winter comes with cooler days and even colder nights, and it's this time of year that makes us realise why seasonal skincare is so important. With humidity reaching an all time low and winds whipping the life out of our skin we are left with nothing more than lacklustre complexions, and a side of rosy cheeks. Admittedly it starts cute - the rosy flush works for a few days, but more often than not that flush that will turn to dry, inflamed and blotchy skin.
So, ask yourself this; when the temperature drops do you wrap your body up protecting it from those winter chills?
If you answered yes - then with that drop in temperature do you also layer your skin with products that are rich in ingredients that strengthen and protect your barrier function?
If you answered no - then we suggest you read on as we enlist the products and lifestyle changes that you need to keep your skin at bay this winter.
---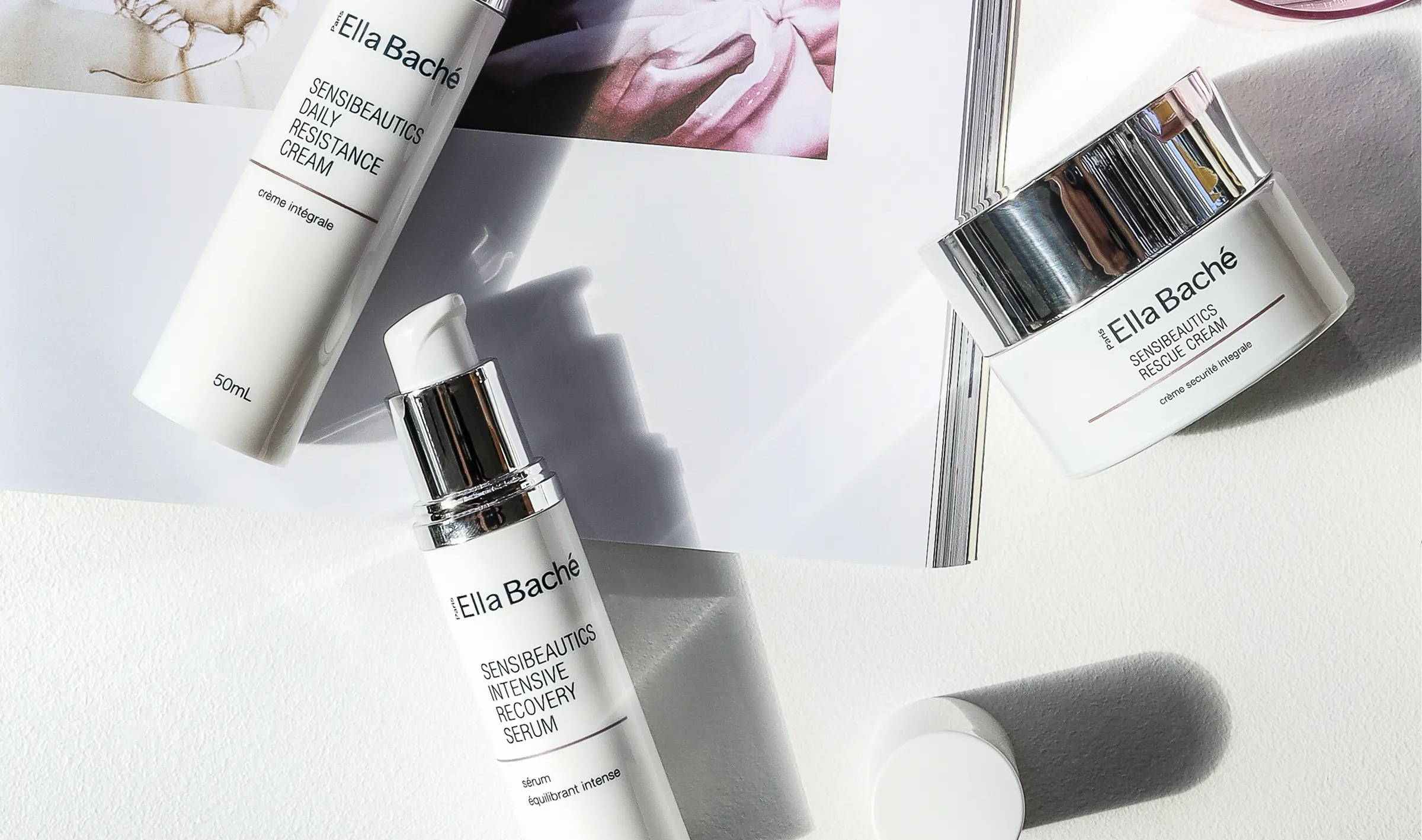 ---
REDUCE YOUR REDNESS
Did you know that dark red and orange fruits and vegetables such as pumpkins, carrots and tomatoes are high in Vitamin A? An antioxidant that helps the body shed old skin cells and produces new ones whilst protecting the regenerated cells from environmental damage. Foods that are also high in Vitamin C such as broccoli, sweet potato and oranges in turn will stimulate collagen, the main component of the skin.
Note: Turmeric works wonders on sensitive skin as it has very potent antioxidant and anti-inflammatory properties.
Introducing you, to Ella Baché Sensibeautics –
Consisting of three powerhouse products that are formulated to work in perfect synergy with your skin needs; they boast the ability to calm and soothe irritated skin, whilst improving the complexion's tolerance to external aggressors. In short, rich in Pre and Pro Biotics along with Raspberry Seed Oil and Brown Flax Seed works on treating the sensitivity of the skin whilst strengthening the microbiome.
---
THE LINE UP
Ella Baché Sensibeautics Intensive Recovery Serum – A silky, soothing treatment serum that uses key ingredients along with Pre-Biotic and Pro-Biotic complexes to assist in minimising the skin's redness - all whilst increasing tolerance to daily aggressors. True to its name this serum boasts the ability to maintain your complexions natural defence barrier, whilst systematically working to visibly reduce the size and redness of dilated capillaries, whilst nourishing and hydrating at a cellular level.
---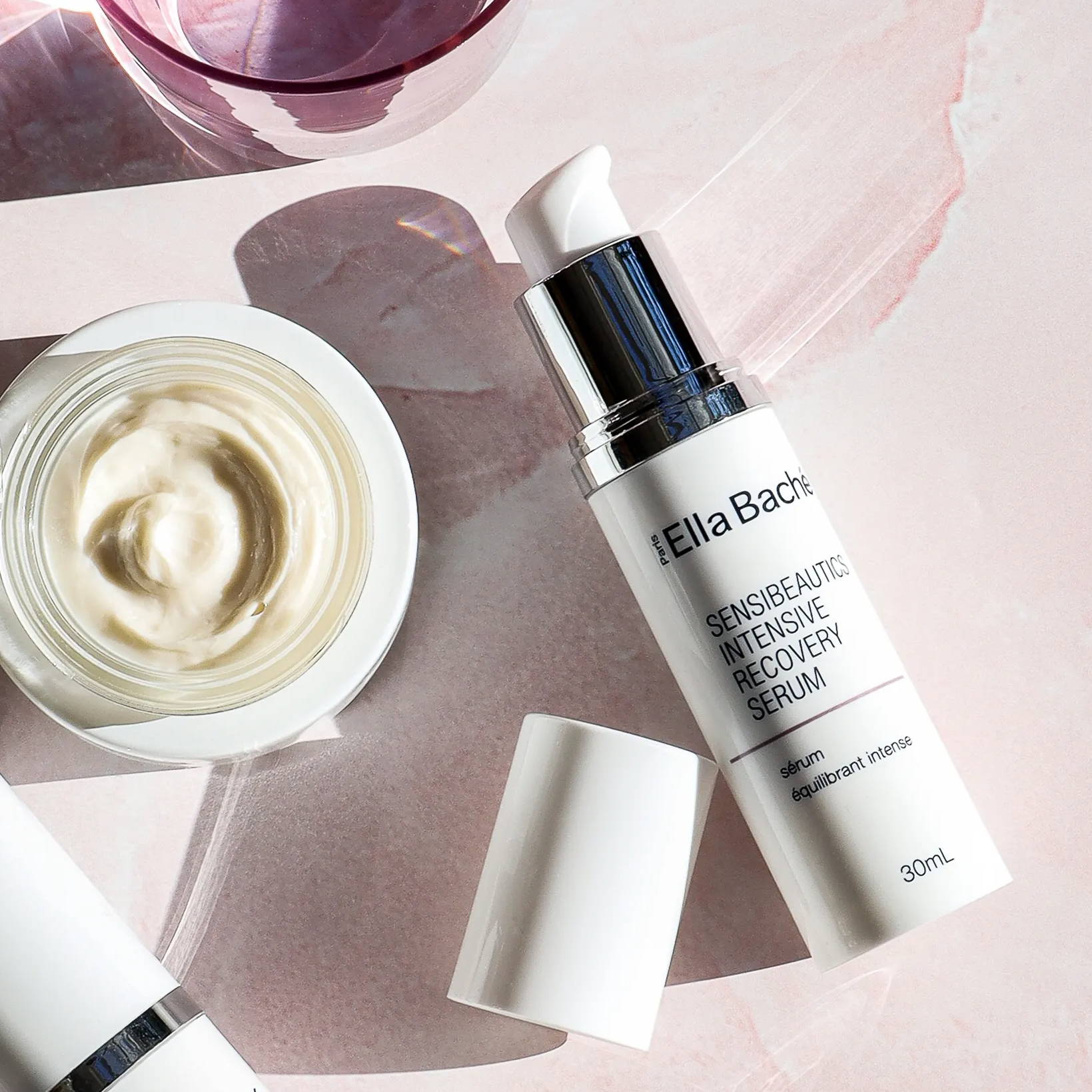 ---
---
Ella Baché Sensibeautics Rescue Cream - With a velvety like texture, this rich and luxurious cream tends to skin needing an instant calming effect. Enriched with ProBioSkin, Pro-tolerance Complex and Raspberry Seed Oil your complexion is protected, hydrated, and comforted whilst working in powerful synergy to visibly reduce redness. It also alleviates future discoloration in the skin.
*TOP TIP: Enriched with ingredients that work powerfully to optimise the barrier function and overall skin health - this is the perfect product for pre and post skin sensitising procedures.
---
Ella Baché Sensibeautics Daily Resistance
Cream - This daily cream provides long-lasting resilience and comfort to sensitive skin. Your skin will feel smoother and appear healthier as your barrier function is strengthened. Packed with calming ingredients, redness will ease promoting an even appearance of skin tone.
---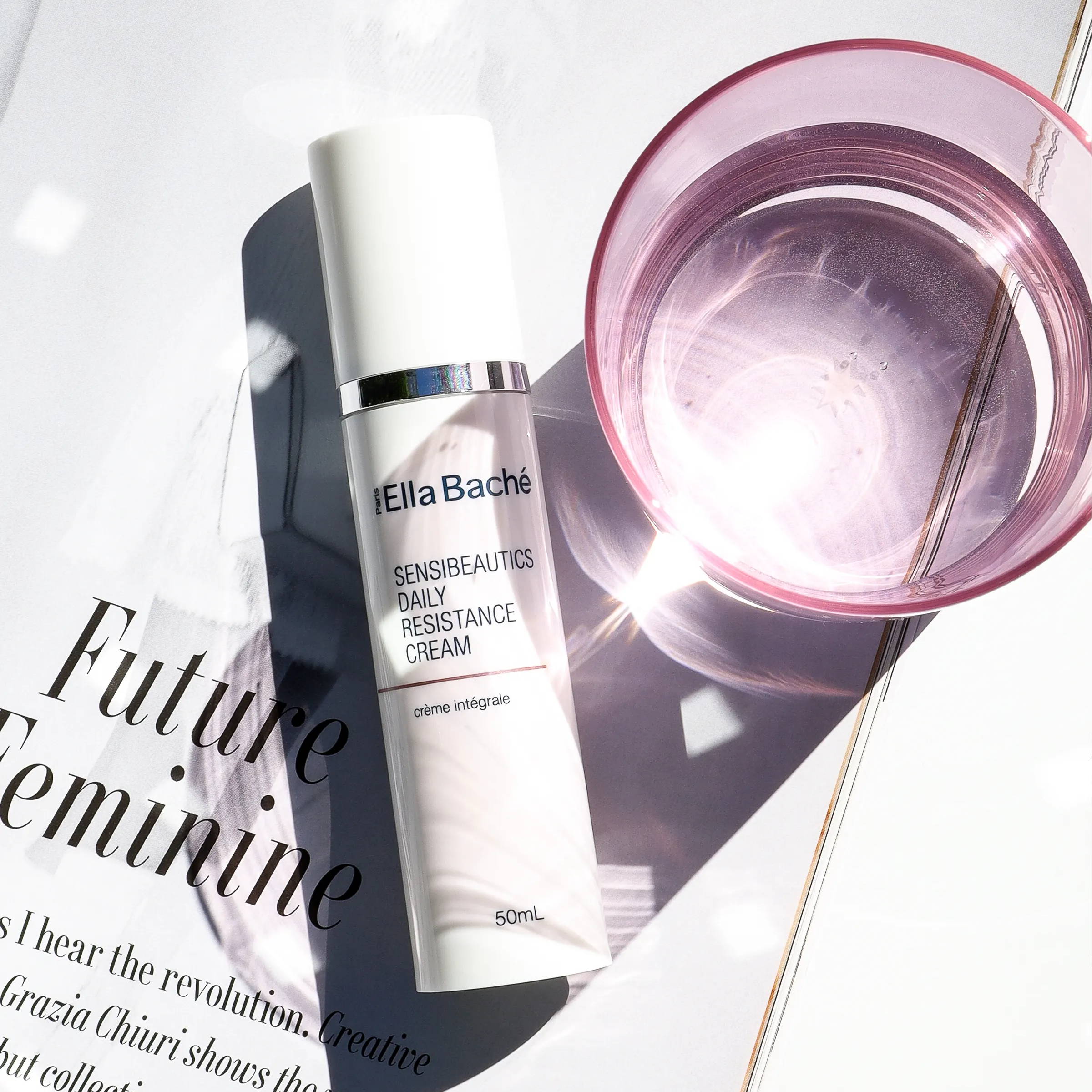 ---