With new powerhouse products on the block designed to renew and repair your skins barrier function, we want to be able to send you out on your daily hustle with a routine that promises your skin a glow up like no other.
Combining your daily actives with antioxidant rich, pure, and natural botanical oils, the results bring your complexion complete revitalisation and hydration.
You can consider the below routine as your new daily defence against skin woes that can sometimes become to long to list; a routine that is perfect for the time poor beauty lover, say hello to your new 3-step routine.
---
STEP ONE – exfoliate
Twice weekly, and while we've got you, don't forget to cleanse.
"Exfoliation has, and always will be one of my favorite skincare steps; it's a non-negotiable when it comes to smooth, soft and radiant skin, not to mention its ability to remove dead skin cells allowing for following products to fully absorb into the skin. I like to think of it as a re-set for the complexion, the perfect base. And, did you know that aside from the usual benefits of regular exfoliation it will also increase your skins radiance, clarity, and youthfulness."
- Gina Cook, Ella Baché National Training Manager
Defence+ Charcoal Micro Exfoliant
Everybody knows that charcoal purifies the skin, and this exfoliant will do just that, with Red Tomato to prevent and repair the skin, along with delivering anti-inflammatory and calming like actions. For best results, use this micro exfoliant twice weekly.
---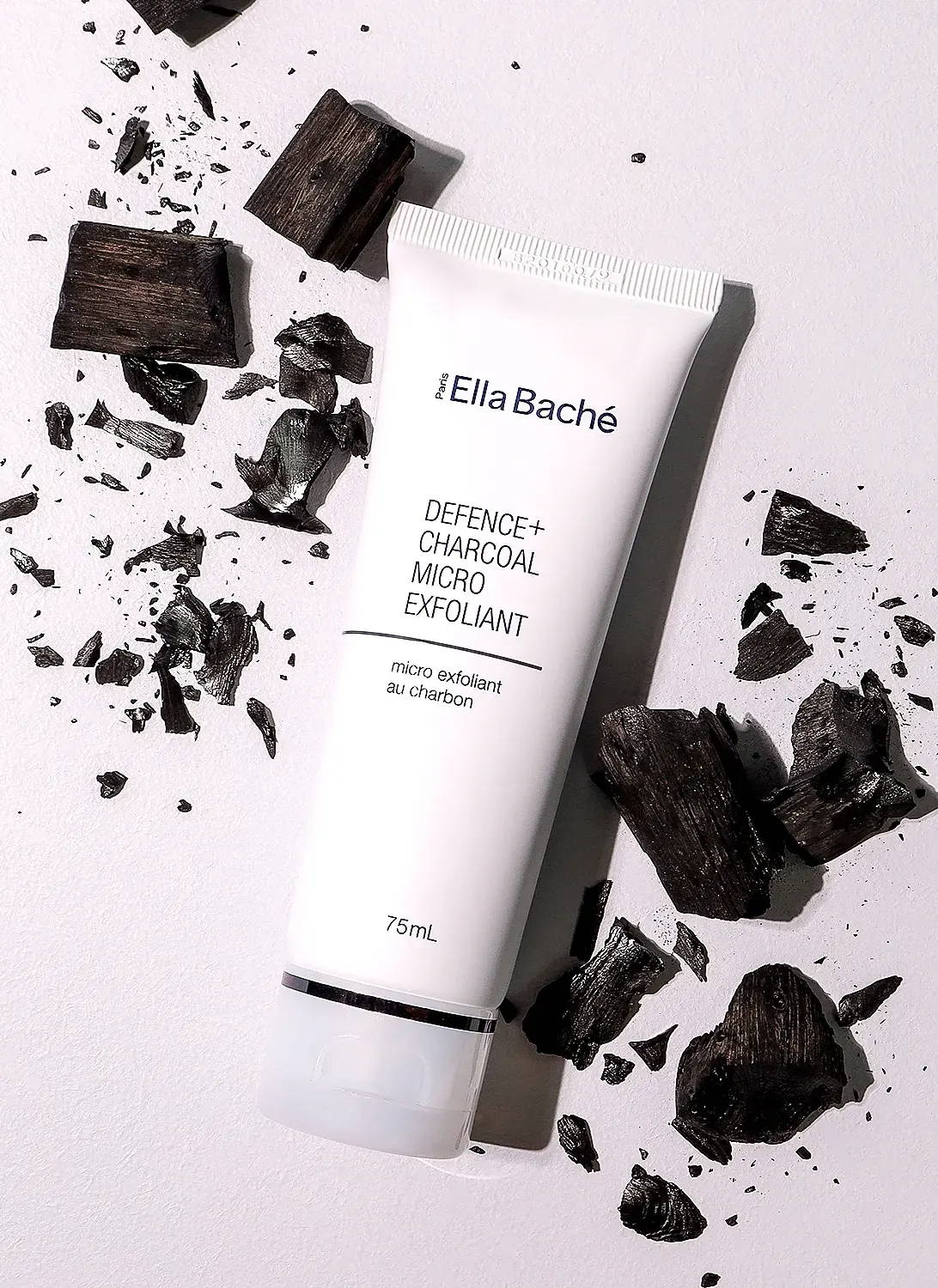 ---
---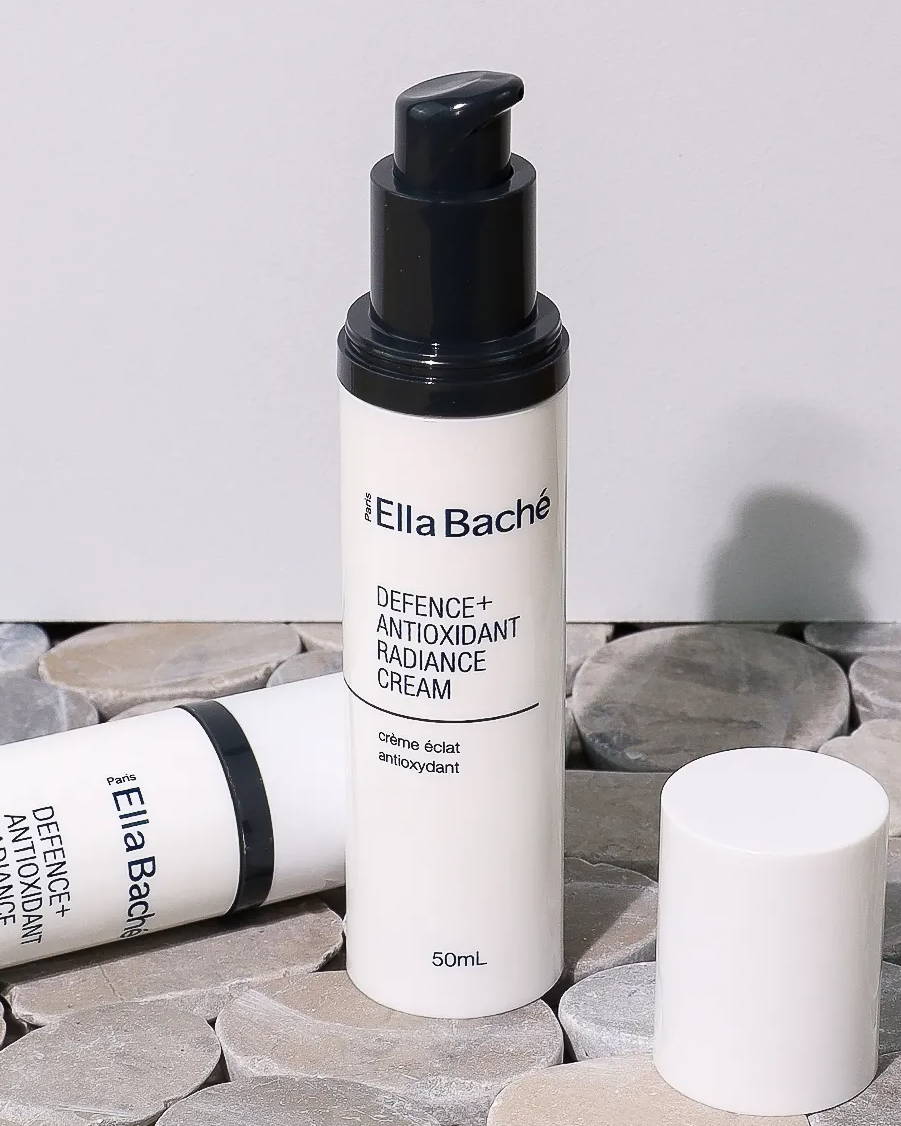 STEP TWO – protect
When it comes to the barrier function, it is in your best interest to protect it. The most important organ in the body it is made up of skin cells, lipid molecules, cholesterol, and fatty acids, along with essential components of Ceramides that contribute to our skins daily defence against pollution. Keep it protected and your complexion will reap the benefits in the form of radiant and renewed skin.
Defence+ Antioxidant Radiance Cream
Enriched with key ingredients of Red Tomato, Polysaccharides and Antioxidants all working to repair the skin whilst providing a protective barrier over the complexion. This allows for a complete day-to-day defence against pollution. Lightly scented with a luxurious texture, this cream acts as a second skin whilst also providing you the perfect base for eye cream and make-up to follow.
---
STEP THREE – boost it
Keeping to our 3-step routine, this nourishing boost is vital when it comes to delivering maximum results to the complexion. Our Ella Baché Treatment Oils utilise botanical extracts and ingredients, whilst strengthening the skins protective shield against free radical damage, pollution, and loss of glow. Think of this step as the glue that supercharges the skin and fights off oxidative stress. All you have to do, is pick your preferred treatment oil which brings you one step closer, to the glow up your so rightly deserve.
Botanical Oil: Made from 100% natural and pure active oils, this intensive Botanical Treatment Oil will leave skin revitalised smoothed and radiant. The trick? Enriched with Kakadu Plum Seed Oil and Berry Seed oil, these powerful antioxidant properties brighten, plump, and smooth the complexion.
---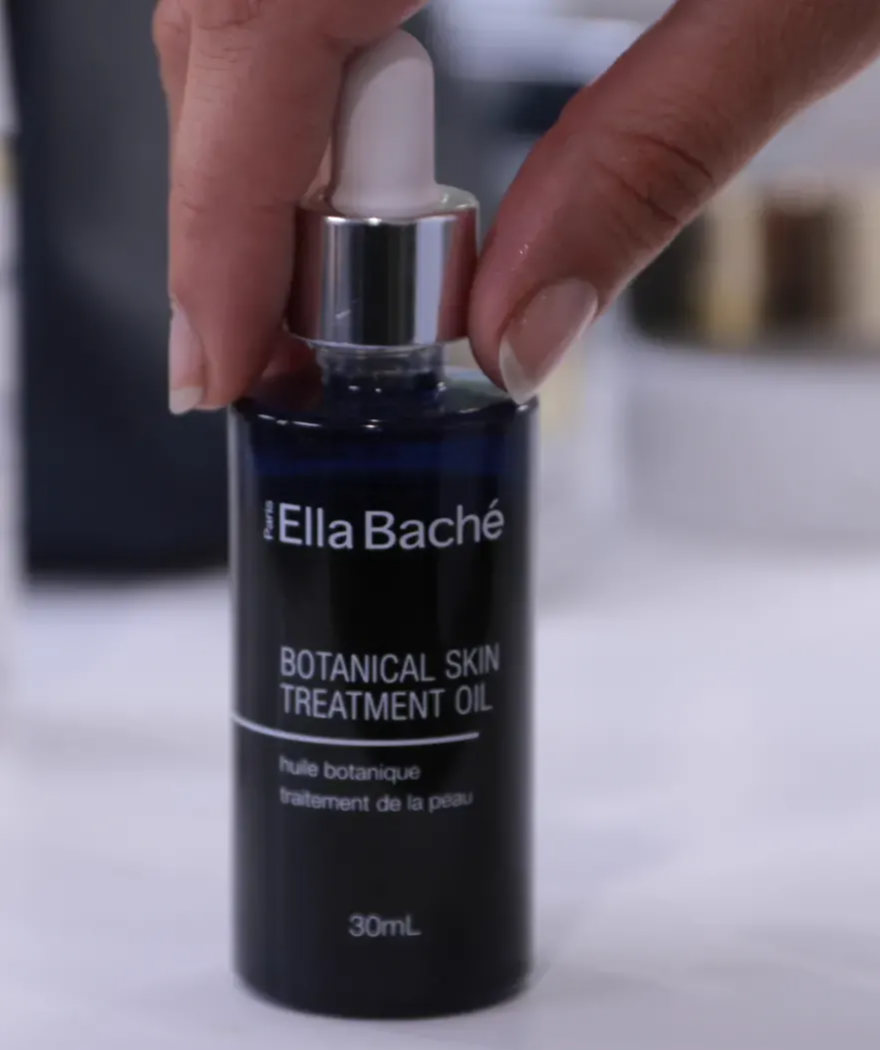 ---
---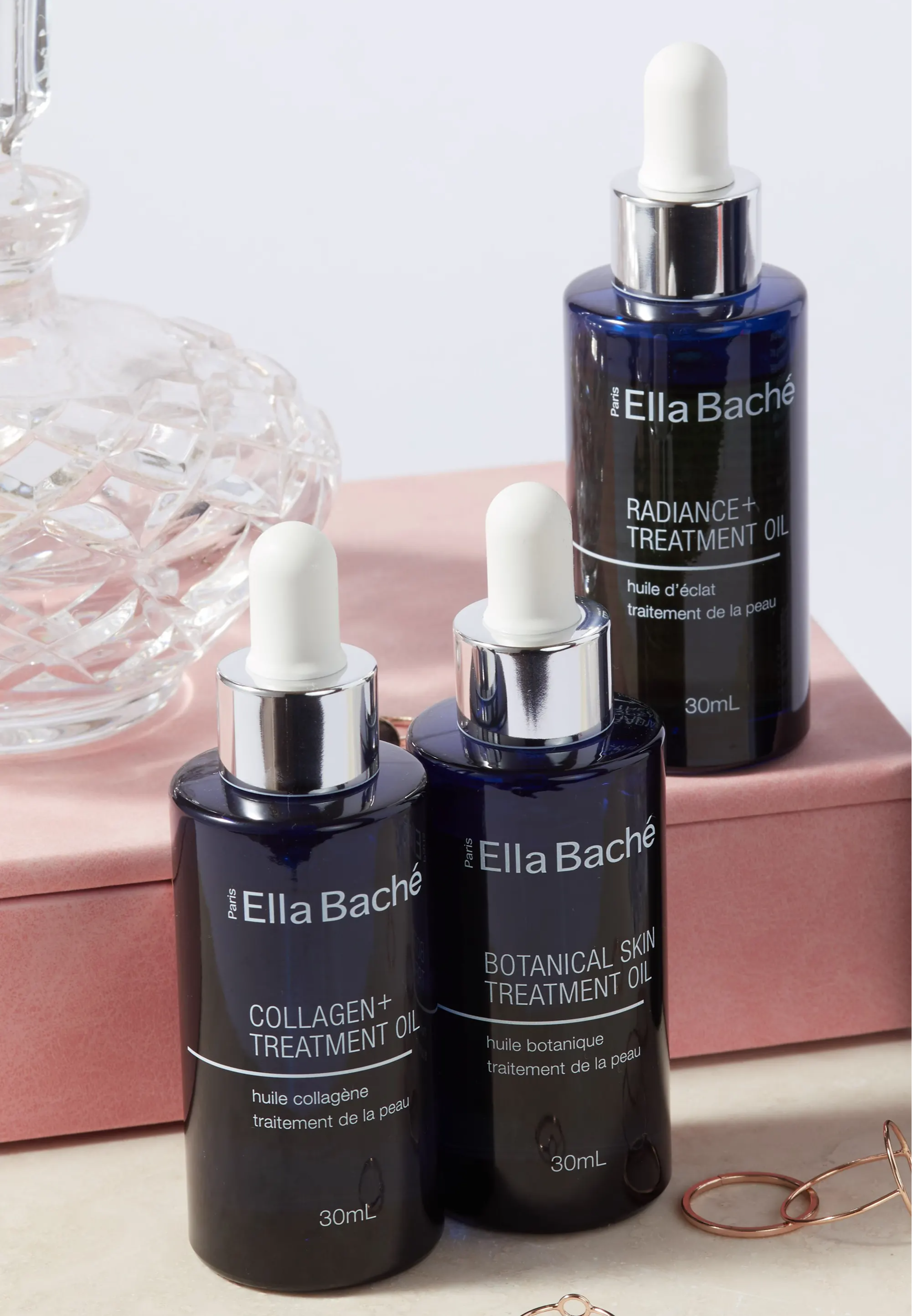 Radiance+ Treatment Oil: This superior and intensive Botanical Skin Treatment Oil leaves skin revitalised, smoothed and hydrated. With a unique blend of native Hemp Seed Oil, Kakadu Plum Seed Oil and Cranberry Seed Complex, this Botanical Oil works systemically to reinforce the skins natural barrier along with hydrating, plumping and revitalising.
---
Collagen+ Treatment Oil: Made from 100% pure and active oils this superior blend leaves skin revitalised, smoothed, hydrated, and protected from external aggressors, while improving skin elasticity. With a unique blend of Australian Hemp Seed Oil and Kakadu Plum Seed Oil, this Botanical Oil assists in reinforcing the skins natural barrier, along with hydrating, plump and revitalising the complexion.
---
---