YOUR FORTIES BRING MANY MONUMENTAL MOMENTS
The first visible signs of ageing are not one of them. With this in mind, Ella Baché's Eternal+ has been designed with your best skin in mind, think smoothed lines, a glowing complexion and perhaps the youth of those blissful thirty something years... keeping in mind 40 is the new 30 – especially if you have been sticking to our philosophy for the last decade!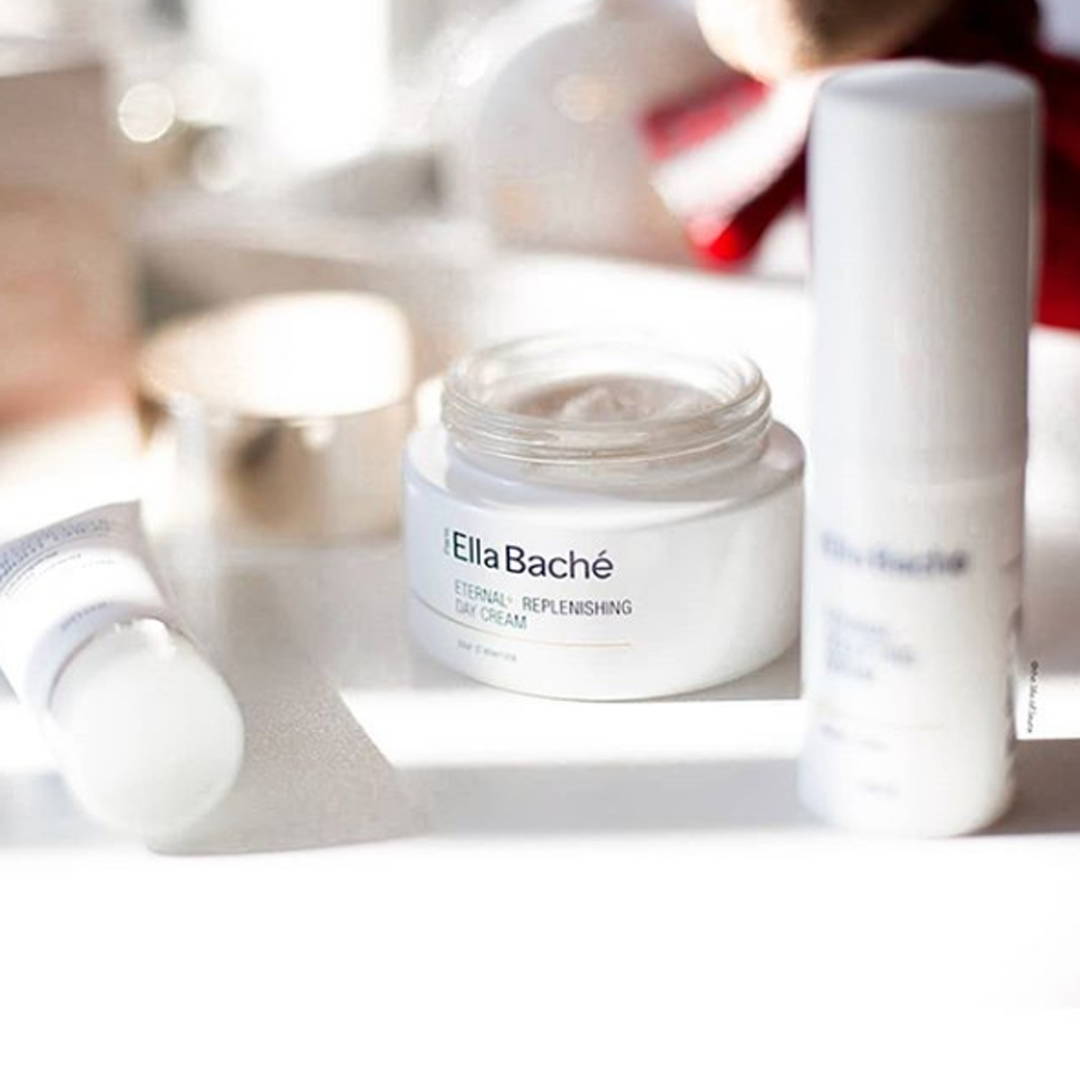 YOUR FORTY SOMETHING MUST HAVE

One word – hydration; in your forties, all those moisture trapping molecules in your dermis start to diminish; they come with warning signs such as volume loss and increased fine lines. With an increase in moisture loss, it's time to invest in a rich, luxurious based cream that will provide your skin with instant goodness; this is where Eternal+ Replenishing Day Cream comes in. Enriched with 4 premium olive and myrtle extracts from the Mediterranean basin, impressive right? In short, the cream contains powerful anti-free radical molecules that work to instantly target the signs of ageing.
IT DOESN'T STOP THERE

It's time to adapt a routine that will also work on your complexion in the blissful hours of the night. Whether it be an overnight mask or collagen packed night cream – these powerhouse products will do all the hard work without you even having to lift a finger. Soothe the skin and hydrate by topping your day off with an enriched product that will work in synergy to plump and rejuvenate. Our Eternal+ Night Cream is designed to do all of the above whilst releasing active ingredients throughout the night for optimum results.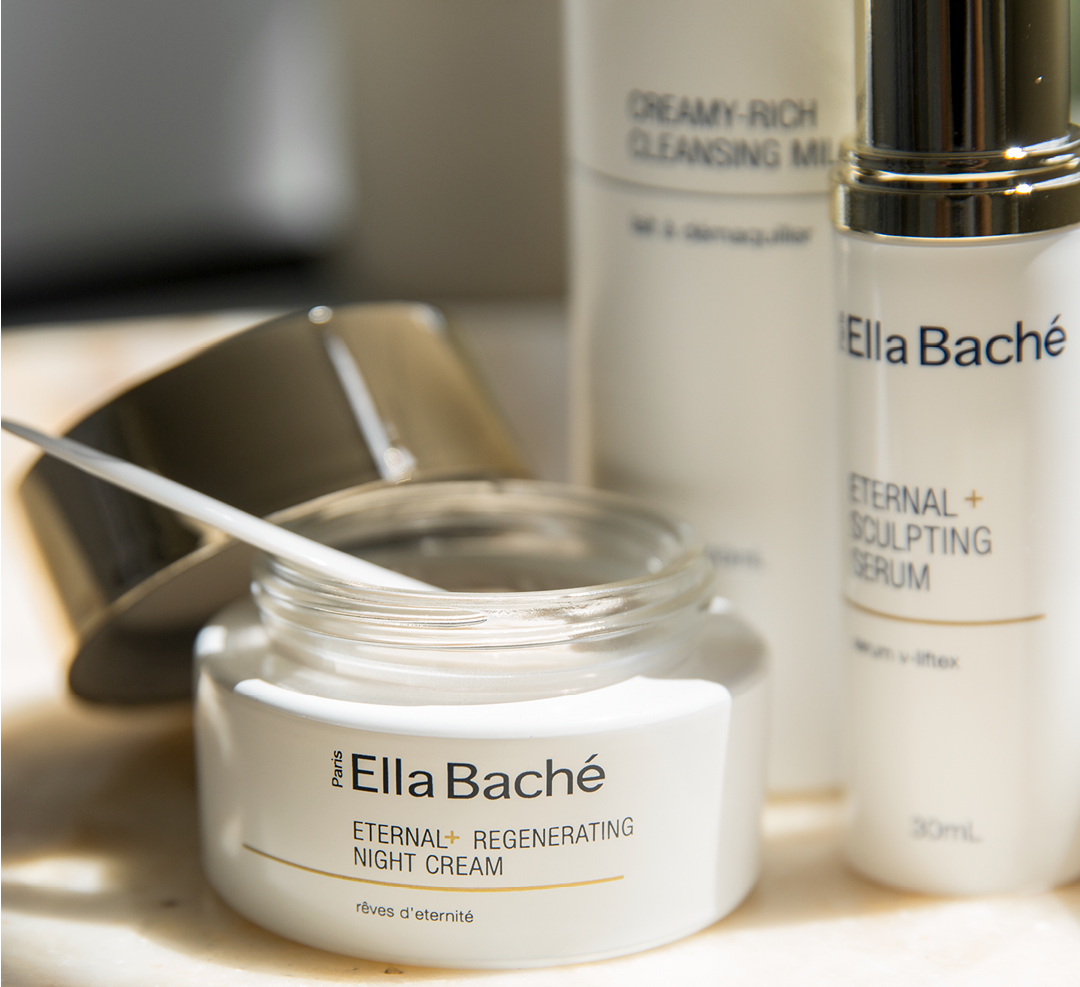 Eternal+ boasts the latest in anti-ageing skincare technology, working collectively to firm and lift the skin revealing a visibly younger looking complexion, don't just take our word for it; try it online today or head into your nearest Ella Baché Salon for a complimentary skin diagnosis!