When it comes to anti-ageing skincare ingredients, retinol is often regarded as the gold standard. It's been around for a while but in recent years, it has become more-and-more popular due to its incredible ability to target signs of ageing like fine lines, wrinkles, pigmentation and uneven texture.
But while we see the word 'retinol' splashed across loads of skincare products, many of us don't know what this ingredient actually is or how it really works to deliver its famous skincare benefits.
What exactly is retinol anyway?
Retinol is a type of retinoid that's an ingredient derived from vitamin A. It's become an incredibly popular ingredient in anti-ageing skincare due to its almost magical ability to renew the complexion.  
Best of all, there's no need to see a doctor for a prescription for this active ingredient., encapsulated at .5% You can find retinol in over-the-counter products like our newly launched Ella Baché Retinol Night Treatment Serum.
What does retinol do?
In a nutshell, retinol supercharges the skin's natural renewal process. Without getting too sciencey, it works by increasing the production of collagen and elastin within the skin. What this means is that with use over time, the skin begins to look smoother and plumper. It also helps to accelerate the skin's exfoliation process which can improve the look of unwanted pigmentation and it's excellent for dealing with scarring from acne, too.
Is retinol really worth the hype?
Yes! Retinol has become super popular for a reason: It really works. "Retinol is an incredible ingredient and makes a significant difference to the skin," says Ella Baché National Training Manager, Gina Cook. But, you'll need to be patient.
"Allow around 6-8 weeks to see some great smoothing of fine lines, more even skin tone and silky-smooth skin texture. Often you will see some nice changes in your skin after a week though!"
Highlighting the key ingredients that support retinol for optimal performance
Retinol is a hard-working ingredient and can make a significant difference in your skin. Retinol is extremely effective and a powerful anti-ageing rejuvenating ingredient.
---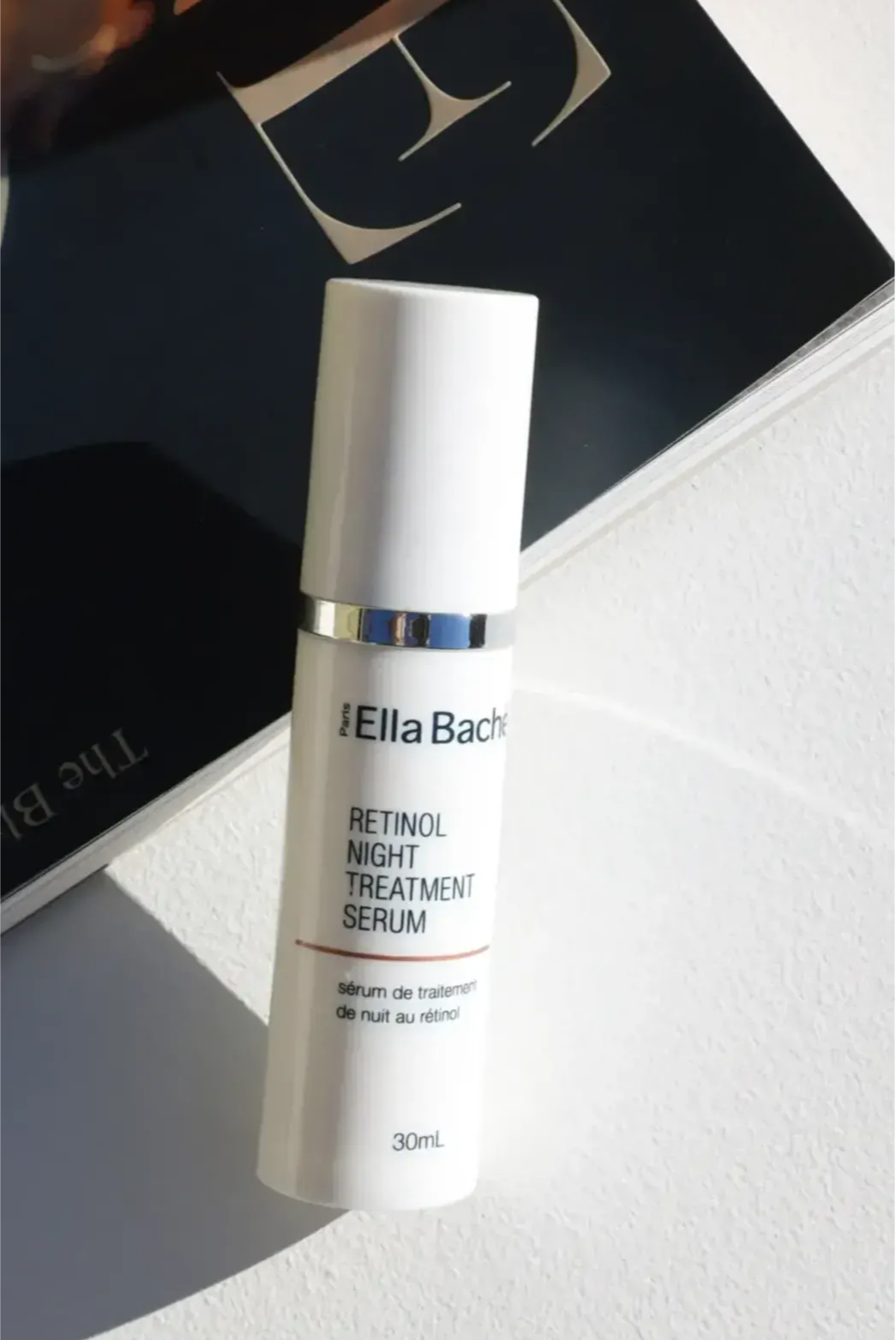 To support the magic of Retinol Night Treatment Serum it has been formulated with a cocktail of powerhouse ingredients that support all the work that Retinol is doing, with the results creating optimal skin health and function. The new Ella Bache Retinol Night Treatment Serum combines a perfect synergy with encapsulated .5% Retinol with :
Peptides: To strengthen and rebuild

Ceramides: To boost and support skin barrier function as well as hydration levels

Hyaluronic acid: To plump and hydrate

Kakadu plum: To reinforce the skin's protective barrier

Niacinimide: To smooth the skin and counter any redness

Liquid shea: To intensely hydrate the skin
The results are outstanding!
---
---