When it comes to the rise of heat and humidity in summer, oily skin is part of the package.
Ask any skincare lover about summer skin, and chances are they will list a few seasonal must haves: SPF, Hyaluronic Acid, H2O and products that are lightweight yet ultra-hydrating to help combat the oiliest time of year.
With mercury rising, the heat and humidity throughout summer, you may begin to notice your complexion representing somewhat of a polished bowling ball – with a sticky residue to match. This is due to the rise in heat, liquifying excess sebum which prevents it from evaporating into the skins surface. If left untreated, your skin will hold onto surface impurities, leading to clogged pores and increasing the chances of pimples.
Commonly, many of us make the mistake of stripping our skin back with harsh cleansers and toners – then opting out of using a moisturiser. Theoretically, we understand the thought process, which is to remove the oil and allow the skin to breathe - simple, right? The answer to this is no, and although it might seem counterintuitive to apply products to the skin during this balmy time, the use of the right ingredients will actually allow the skin to balance the oil levels, keeping excess sebum at bay.
So, follow on with our three simple steps to keep your skin from an oily sheen this summer season:
CLEANSE: Although you may want to cleanse more than twice a day, this over time will become detrimental to your complexion. It may feel like the natural thing to do on those blistering summer days but increasing the frequency of your cleanse, will strip the skin of moisture sending your sebaceous glands into overdrive.
WE RECOMMEND:  A nourishing gel, turn foaming cleanser such as Ella Baché Radiance Foaming Cleanser. Enriched with micro proteins that work specifically to protect the skin from stress caused by environmental pollutants and free radicals. It gently cleanses the skin, removing surface impurities, allowing for a clean, soft and radiant complexion.
TOP TIP: Still feel the urge for that midday refresh? Simply spritz the face with our Ella Baché Daily Hydration Mist – enriched with Hyaluronic Acid and Soothing Witch Hazel it both hydrates and cools the complexion.
---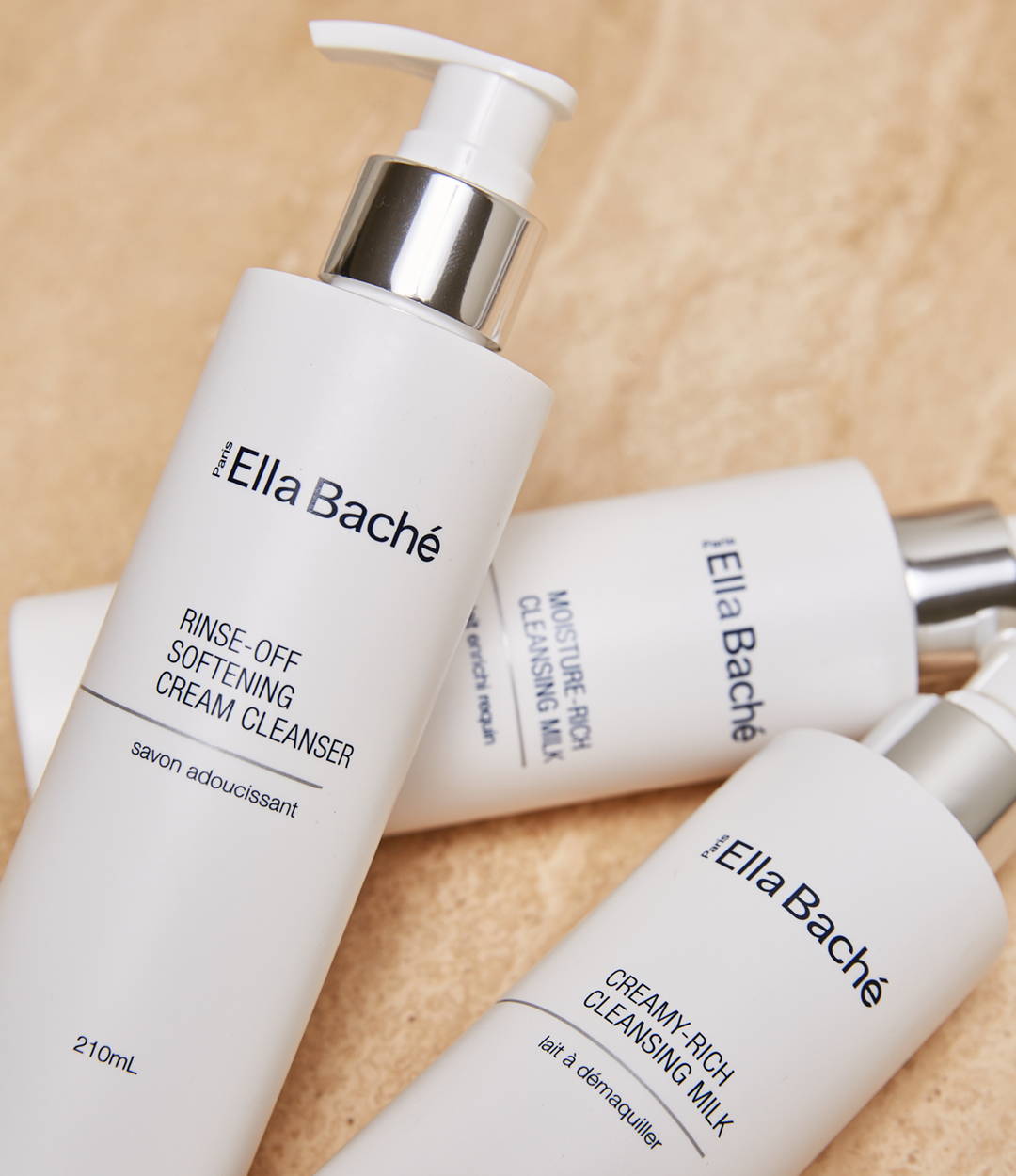 ---
---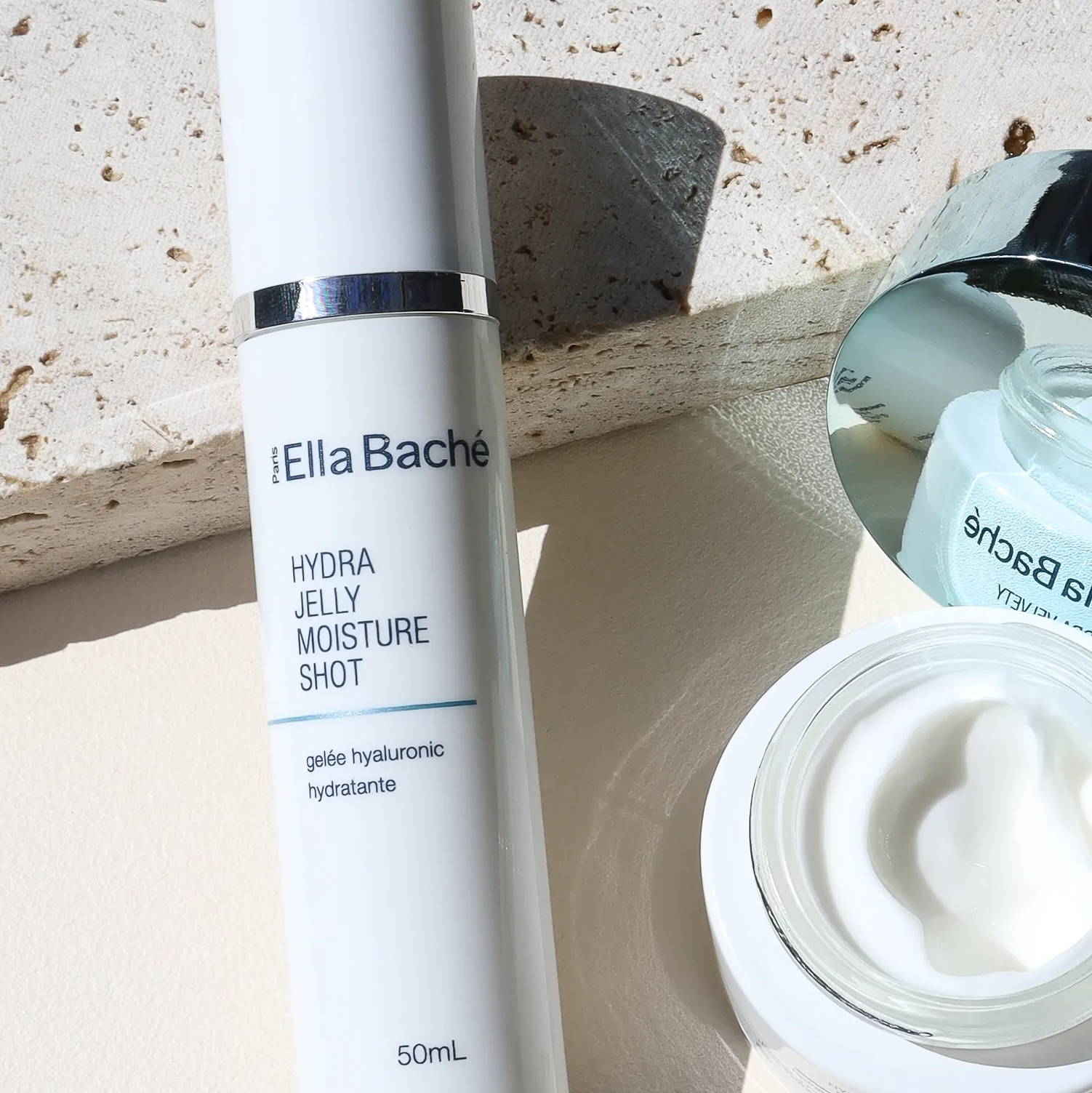 MOISTURISE: Although this might go against everything you believe in, we cannot stress enough on the importance of maintaining hydration levels in the skin. Allow it to become dry and dehydrated, your sebaceous glands will begin to produce more oil to compensate for the lack of moisture.
WE RECOMMEND: A lightweight daily hydration boost with our Ella Baché Hydra Jelly Moisture Shot. With the ability to offer intense moisture alongside active ingredients of Hyaluronic Acid and Vitamin B5, your complexion is hydrated at a cellular level, whilst stabilising oil flow and allowing for a smoothing and binding effect.
*TOP TIP: Use a small amount of tissue to absorb that excess shine and sebum, simply blot the areas of the skin that presents sweat. This simple step will become your new summertime go-to!
---
SPF: Although this one isn't designed to manage excess sebum control, it still remains one step that cannot be missed. A hydrating moisturiser with added SPF, should always stay at the top of your beauty list all year-round due to its ability to fight premature ageing. Opt for an SPF, that kills two birds with one stone such as our Ella Baché Great SPF 50+ FaceSaver Lotion, offering broad protection it is also packed with Vitamin E and Super-fruit Antioxidants, that will gently moisturise with protecting against UVA and UVB damage.
---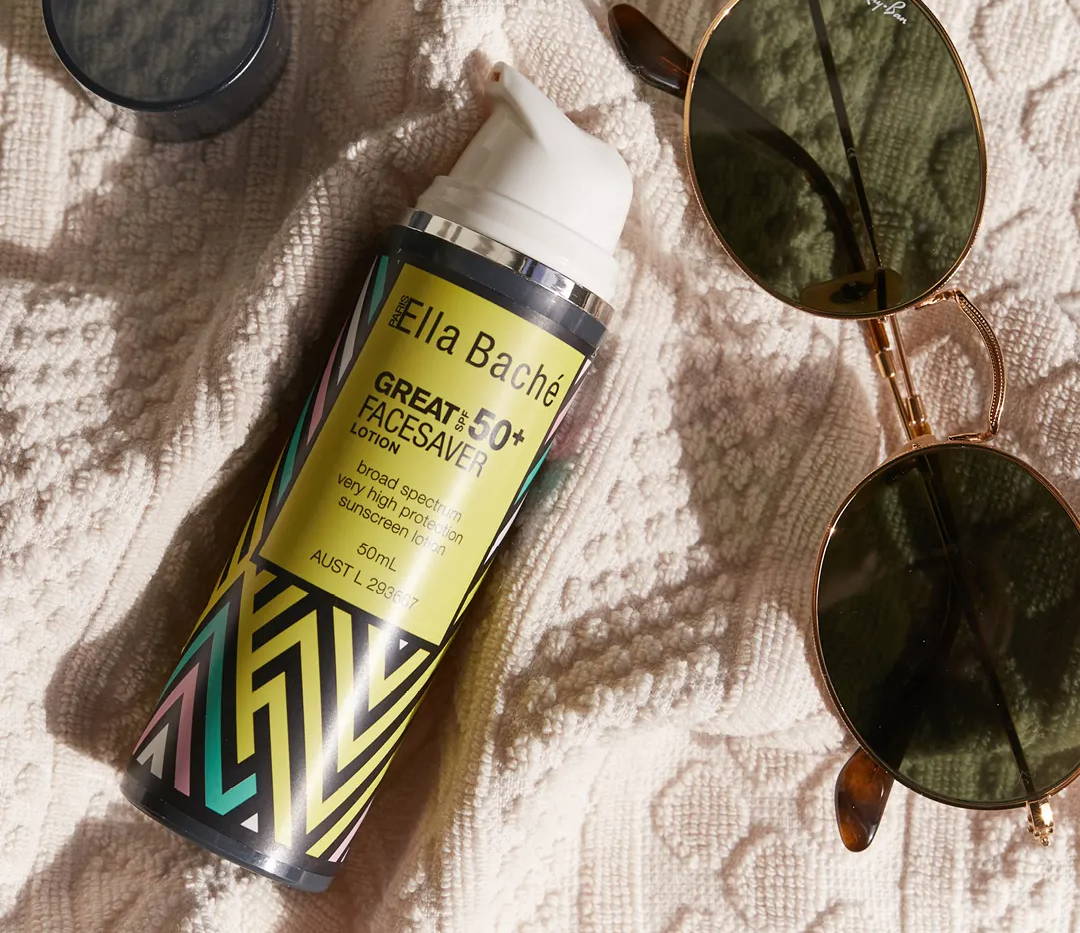 ---