It's the holy grail in the beauty bible, and an all-round hero in our day to day lives…
If there is one thing, we preach from the mountain tops, it's the importance of everyday suncare protection. The product that ultimately protects your skin against the damaging effects of the sun, whilst working to fight the signs of premature ageing.
With the summer season now well and truly sweltering, we flock outdoors, soaking up as much of that Vitamin D as possible, and with healthy vibrant skin at the forefront of our minds we have enlisted a range of our results driven SPF foundations, each formulated for your specific lifestyle.
---
Ella Baché Suncover Great SPF50+
Ultra moisturising and light diffusing this SPF cream foundation offers medium coverage and maximum sun protection. Not only does this dream cream oh-so-lovingly moisturise the skin, it also protects from UVA and UVB rays, whilst softening the complexion and reducing the appearance of fine lines. Enriched with key ingredients of Jojoba Oil and Green Tea, it allows for skin to be protected against daily harmful rays… whilst looking dewy and flawless.
The best bit? Available in 4 shades, we guarantee that you'll meet your match.
Best suited for: The outdoor lover who is after a medium coverage, Ella Baché Suncover Great SPF50+ will deliver a natural flawless look that can be built upon depending on the individual.
---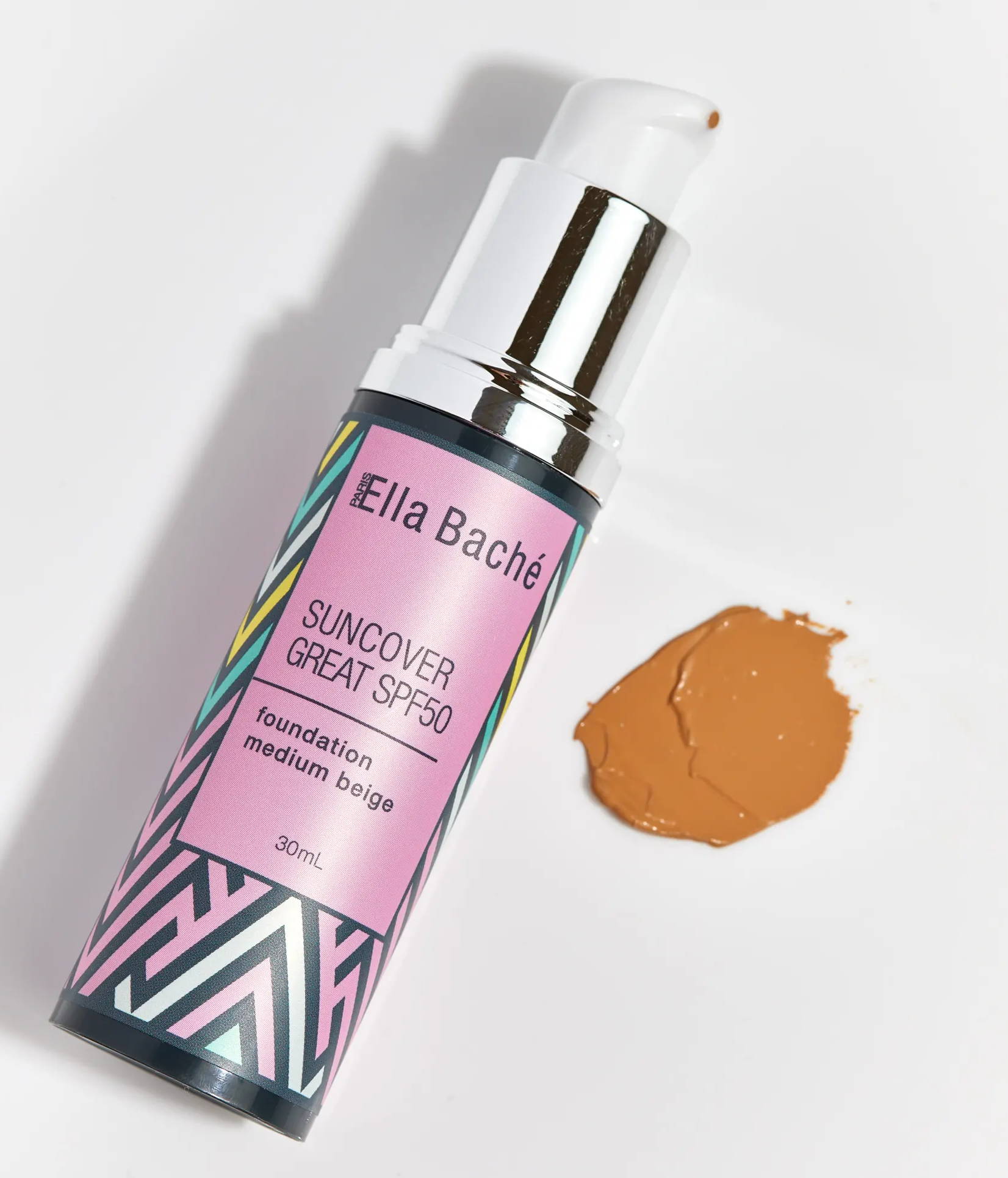 ---
---
Ella Baché Sunguard Great SPF 50+
An opaque coverage cream foundation with 100% mineral sun filters that allow for skin to diffuse an even, flawless and dewy finish. Enriched with key ingredient Lanolin, it moisturises and comforts all skins as it protects and balances the complexion. Offering broad spectrum protection along with its unique ability to shield against sun damage and premature ageing, it is your first stop for ultimate skin protection.
Best suited for: The outdoor lover who is after full coverage, perfect to cover skin blemishes and pigmentation. Available in 4 shades.
---
Ella Baché Superfluid Great SPF 50+
Ultra-lightweight and radiant this sheer coverage foundation providing maximum sun protection for active lifestyles. Enriched with Kakadu Plum and Green Tea extract, it nourishes and comforts the skin whilst protecting against daily UVA and UVB exposure. The perfect poolside product, it leaves your skin looking dewy and flawless.
Best suited for: The outdoor lover who is after a light, sheer coverage. Perfect for day to day wear it is available in 4 shades.
---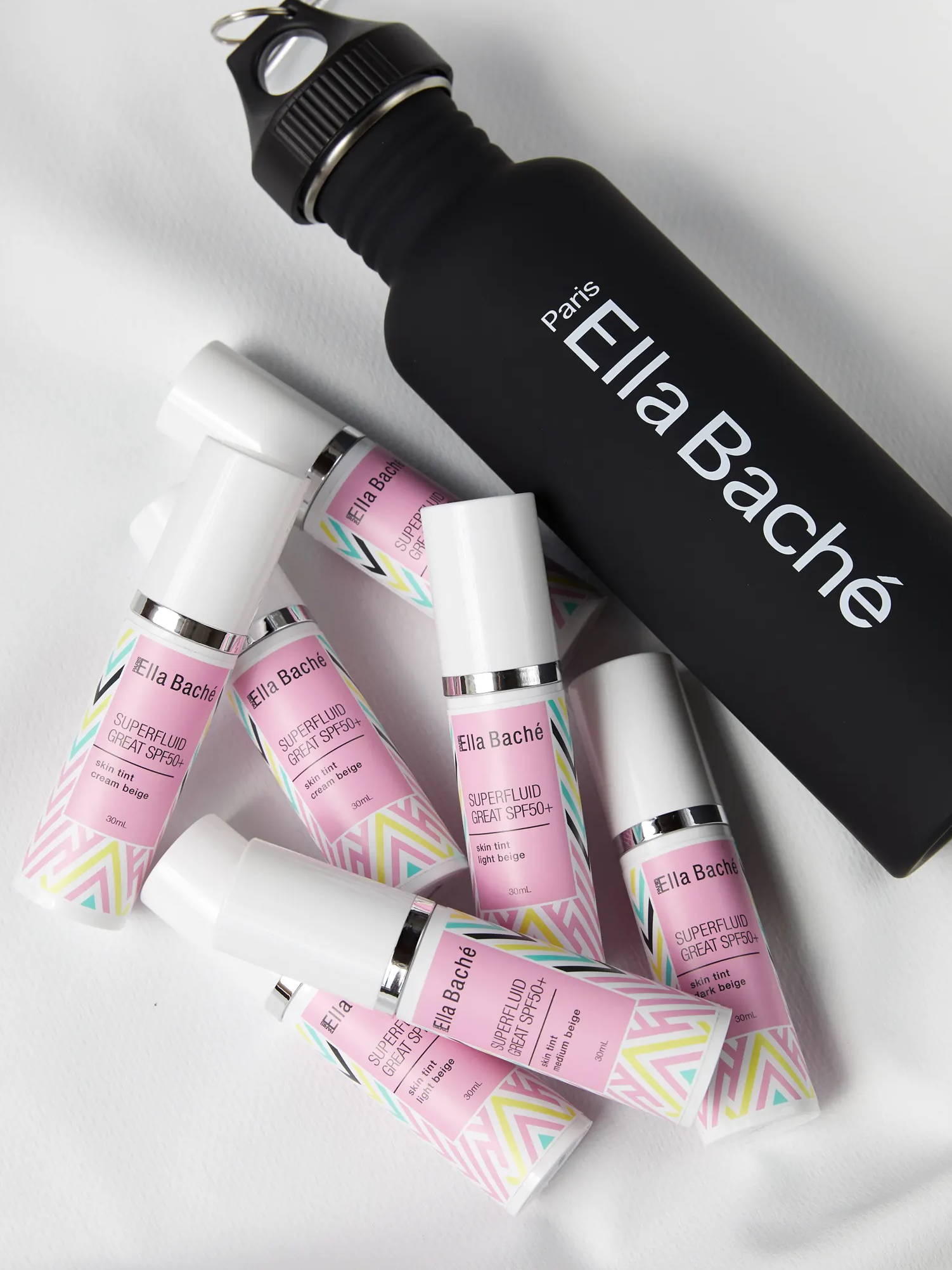 ---
---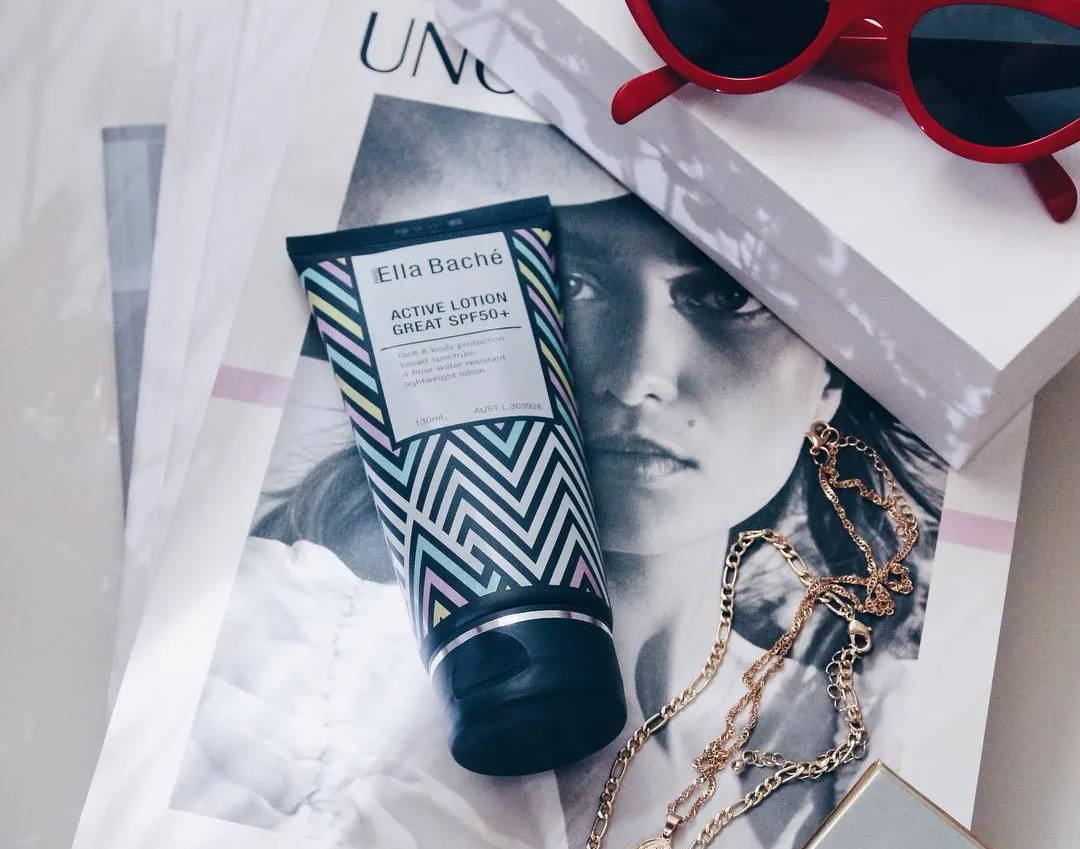 LATHER UP - and while we have you, if you're headed for that long outdoor boozy lunch, or a morning on the beach, don't forget the rest of the body. Try our Ella Baché Active Lotion Great SPF50+, offering 4-hour water resistance this lotion moisturises and hydrates the skin whilst provided ultimate sun protection. Light and easily absorbed it leaves the skin glowing no matter what the occasion.