Looking for the ultimate glow as we move out of winter and into the warmer months?
It's time to get your skincare routine sorted. To start any glowing routine, it's all about exfoliation! For the ultimate in skin resurfacing, choose from our impressive line-up of active exfoliants engineered to smooth, refine and brighten.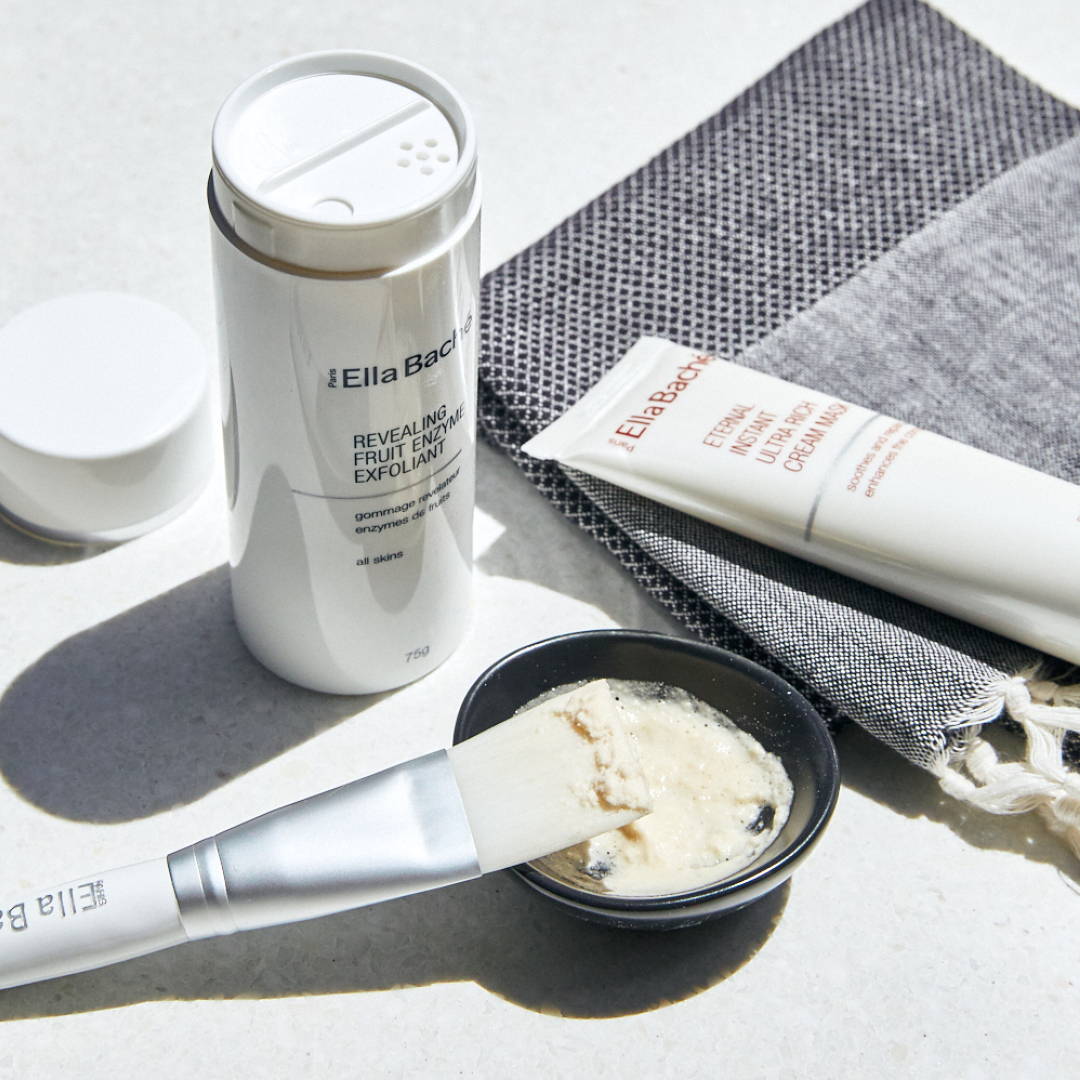 1. EXFOLIATE

The Revealing Fruit Enzyme Exfoliant, with salicylic acid and papaya fruit enzymes that work in synergy to digest the keratin protein to unearth a clear, unified complexion beneath. Use one to two times per week in conjunction with your prescribed daily cleanser for skin that is impossibly silky and refined.
2. HYDRATE
For those truly addicted to the glow, reach for the Intensive Extreme Regeneration Mask. An embalming sheet mask that instantly plumps and creates a protective barrier that keeps skin perfectly hydrated, sealing in an abundance of youthful luminosity that emanates for days.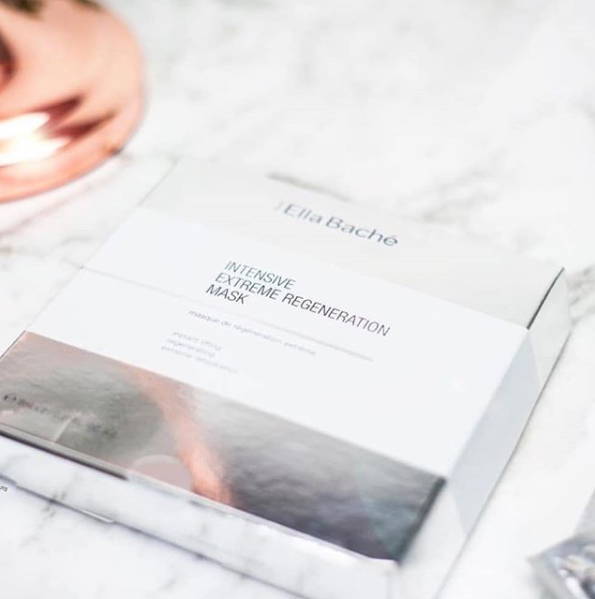 ---
3. RADIATE
If you're not opting for a mask today, after your cleanse or exfoliation, be sure to work in a serum to your routine. To really get things glowing, the Hydra Hyaluronic Cellular Serum saturates dehydrated and dry skins. For an added boost of hydration and radiance, spritz the Daily Hydration Mist in a rainbow over your face twice and allow to dry. Then follow with the Hydra Velvety Soft Cream or Hydra Crème de la Crème to supply your skin with the level of comfort it needs. Glowing, fabulous skin, here we come!
---
4. PROTECT
To protect your skin throughout the day, don't forget to enhance your skincare with exceptional Suncare to defend against UV damage and promote a healthy, even complexion. Under our vibrant Australian sunshine, working an SPF into your routine is so important for daily skin protection. The SPF50+ Face Saver Lotion, with antioxidant grape seed extracts, is a simple extension of your skincare designed for daily use on its own, or as a smoothing base beneath makeup.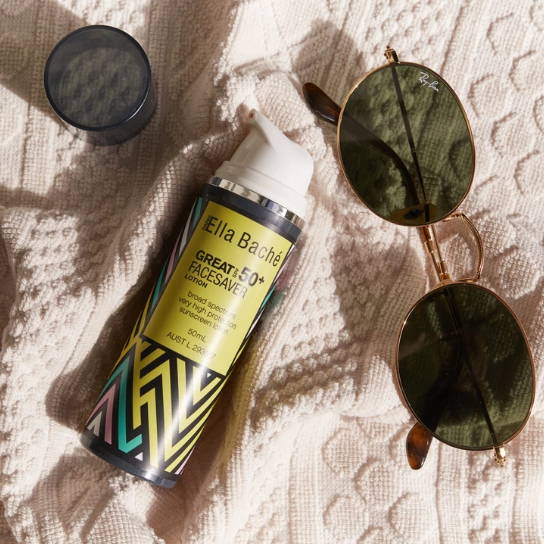 ---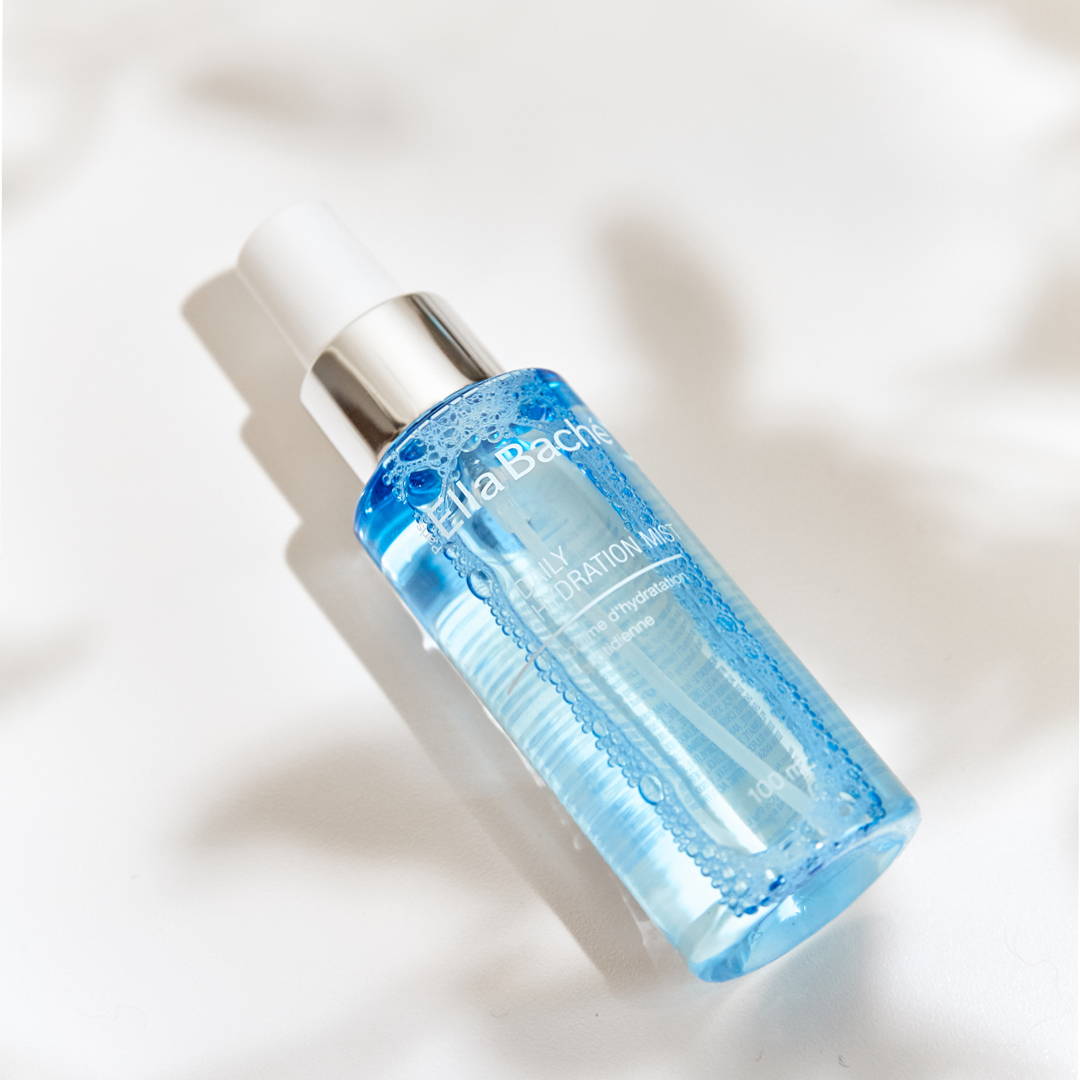 5. REFRESH

Your skin is now good to glow! If you find yourself in need of an instant refresh throughout the day, our NEW Daily Hydration Mist transforms even the most tired skin with instant radiance and lasting comfort. Far from your standard facial spray, this super-spritz delivers an ocean of energising active ingredients in one simple spray. The hero amongst them, Mari Moist - a Hyaluronic Acid and Marine Algae complex that actively binds moisture deep within the skin to tone, energise and replenish in an instant.
---
Wait – What's Hyaluronic Acid? Well, it's a super hydrating ingredient that…
Is known as nature's moisture magnet
Fills interstitial space between cells to plump and diminish lines
Creates a moisture reservoir deep within the skin for lasting hydration at a cellular level
Retains a thousand times its weight in water for intense moisturisation
Instantly rejuvenates and instills a youthful luminosity
If you're looking for even more glow, step into your local Ella Baché salon for a complimentary skin diagnosis and personalised glowing Skin Solution that looks great on you.