What is the gold standard in skincare you ask?
A combination of powerhouse products that work synergistically to achieve the ultimate in anti-ageing… all from the comfort of your own home.
Amongst skincare cognoscenti, retinol is regarded as nothing short of a miracle worker, some even saying it is simply not a product that they can live without. Not only does it posses the power to diminish the signs of ageing, but it can also help these concerns from appearing in the first place.
But that's not all it's good for… This overachieving ingredient is also brilliant for combatting dullness, acne, and excess oil production.
With its unique ability to be incorporated into many tailor-made Ella Baché skincare solutions we have carefully enlisted the 'gold standard' of skincare below. Packed with results driven products, and unique formulations we have mapped out a range of products that are targeted to reach layers of the skin where it is most needed. With each product adaptive to all skins and all ages, we recommend booking a skin consultation with your Ella Baché therapist to choose the perfect power duo for you.
The real MVP of anti-ageing, formulated with a powerful dosage of 0.5% encapsulated Retinol, alongside a slew of supporting ingredients including Peptides to strengthen and rebuild, Ceramides to hydrate and Niacinamide to smooth and brighten, working through the night to restore the skins metabolic process, whilst restoring smoothness and overall luminosity.
Combined with,
Trust us when we say this, you don't see more of a perfect duo than our overnight Retinol Serum combined with our super nourishing Tomato Radiance Cream, enriched with Tomato Extract and Vitamins A, B, and C this dream cream works to naturally balance and smooth the skin, whilst Zinc Oxide and Lanolin intensely moisturises whilst minimising the appearance of redness.
Or,
---
---
---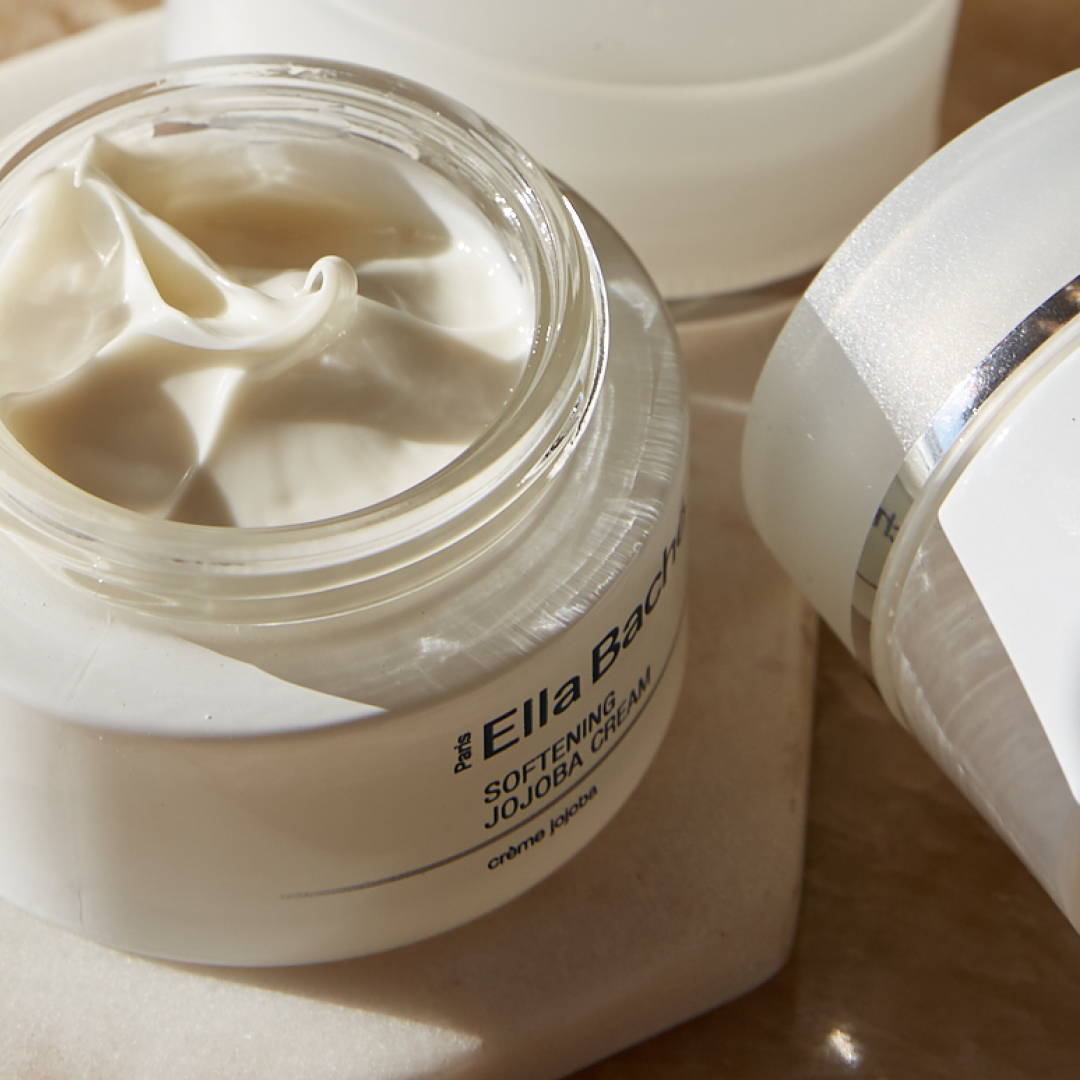 Enriched with ultra-nourishing Jojoba Oil this dream cream offers yours your skin extra comforting and soothing like effects while using the benefits of key ingredients Lanolin and Coconut Oil to soften and protect.
*Not sure which cream is for you? This April, when you purchase 2 Ella Baché skincare products you will receive a complimentary Softening Jojoba Cream 50ml or Tomato Radiance Cream 50mL.
---
EYE CREAMS
As one of the more delicate areas of the skin, our eyes require a high level of care in order to remain soft, supple, and radiant. Here, we enlist our four top selling eye creams and unpack their unique advances, all you need to do, is take your pick.
Infused with 18 active and nourishing ingredients to help soothe the eye contour area it works to dramatically reduce the signs of eye ageing, dark circles, fine lines, puffiness, and dryness. As it is arguably one of our most powerful eye serums available, we highly recommend an online consultation with one of our Ella Baché therapists prior to use.
Luxurious and beauty enhancing this eye cream offers you the ultimate in restructuring the visible signs of ageing around the eye contour area. Enriched with OmegAge+ exclusive to Ella Baché this cream will deliver advanced line correction, and firming whilst brightening and smoothing.
---
---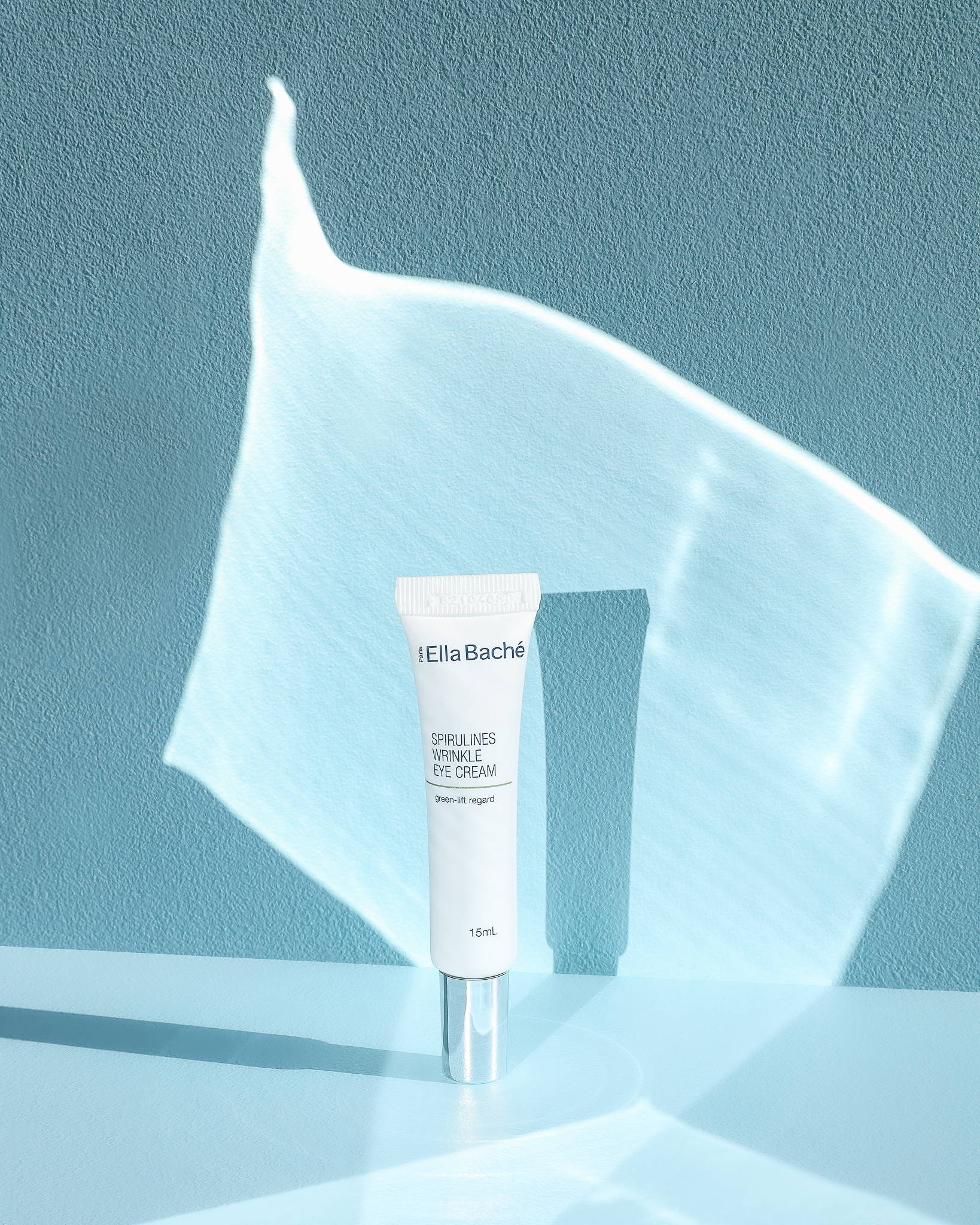 A multi-faceted eye treatment that offers an instant 360 degree 'lifting' effect, whilst preventing further signs of premature ageing. With a powerful, yet luxurious combination of ingredients the eye contour is tightened, smoothed, and moisturised leaving them completely revitalised.
The name says it all arguably our most popular eye cream it is the real OG within our eye treatment range. Formulated by Madame Baché in the 1920s it is enriched with Vitamins A & E that work to target the delicate eye area with instant moisture, whilst Olive Oil extract works to minimise the appearance of fine lines and crow's feet.
---