Activated charcoal boasts the ability to deeply cleanse, detoxify and oxygenate the skin. The benefits your complexion reap after using this powerhouse natural ingredient will leave you quickly with smooth, resilient skin.
Charcoal has now been used in skincare for decades, and with its potential to absorb surface impurities from the skin whilst drawing out daily pollutants and toxins, it's no wonder it has converted skincare lovers alike. When it comes to controlling excess sebum, detoxification, scarring and fine lines; this is a powerhouse ingredient.
Now, you may be wondering why something as simple as powdered charcoal can literally turn your skin around and although the answer can be lengthy, we are going to keep it short.
Charcoal is best known to soak up and absorb the skins surface impurities. In its activated form, charcoal up-close provides a gritty like texture which in turn allows for a micro exfoliant process that acts as an agent to reduce blemishes and fine lines.
Combine these two natural occurring agents with Fruit Antioxidants, AHAs and Glycolic Acid and what do you have? A product that combines natural and active ingredients that tones, hydrates and radiates the skin's texture.
---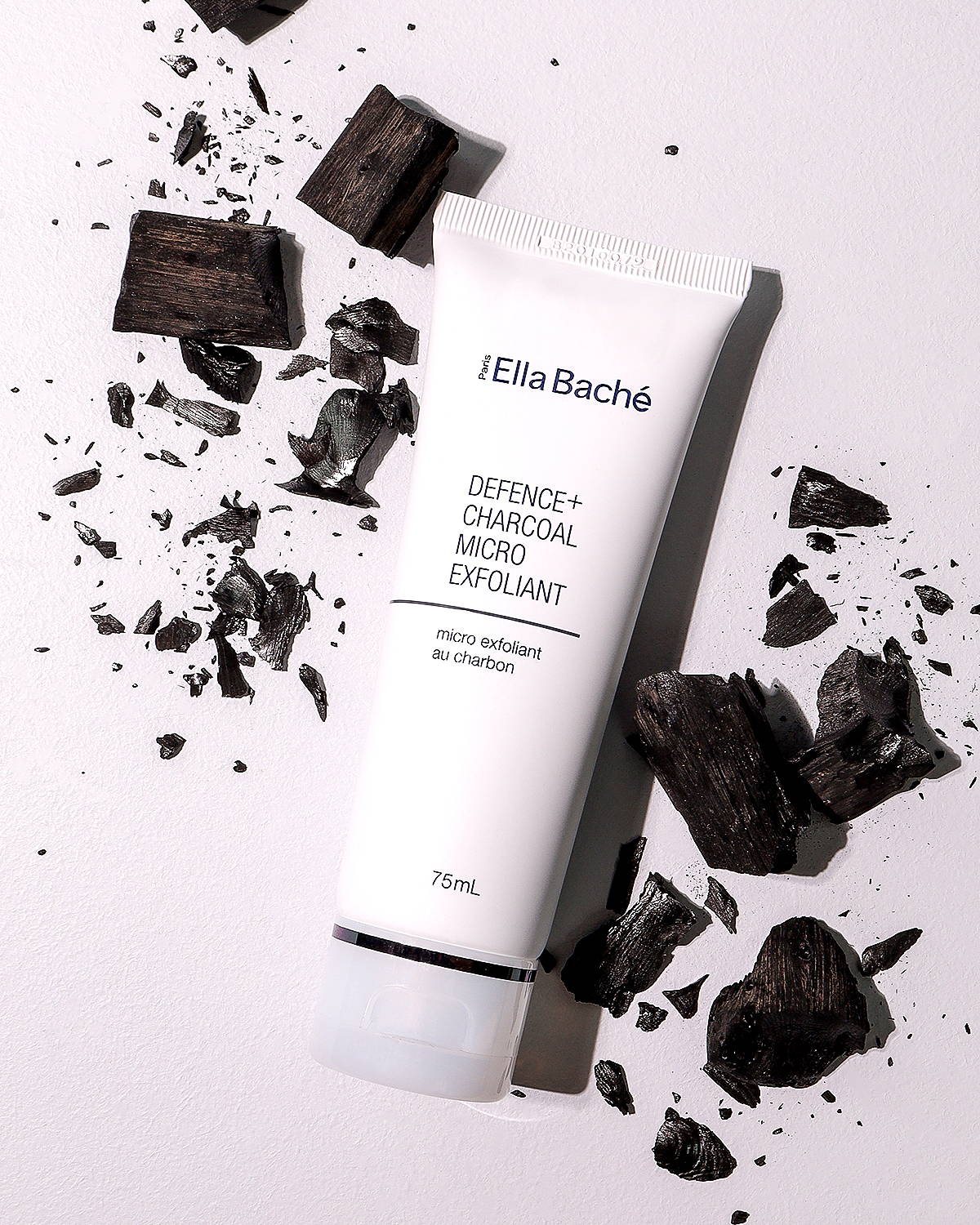 Defence+ Micro Exfoliant
With key ingredients that promote skin purification this all NEW micro exfoliant promises to deliver just that. With Red Tomato offering anti-inflammatory properties along with a calming like action, and Charcoal ticking the boxes when it comes to purifying, radiating and oxygenating the skin, you will be left wondering why it took you so long to incorporate this powerhouse ingredient into your skincare routine.
For optimal results, massage into cleansed skin 1-2 times weekly for a deep and purifying exfoliation.
---
Charcoal Foaming Mask
Purifying, detoxifying and hydrating, this innovative cellulose sheet mask is rich in Activated Charcoal that assists in deep cleansing and detoxifying. Enriched with fruit derived AHAs and Glycolic Acid your skin will be oxygenated and refined, whilst your glow up is enhanced thanks to soothing Aloe Vera providing ultimate hydration.  
For optimal results, apply to a cleansed complexion pressing the mask gently into the face contours – acting as a second skin, the mask will continue to foam, leave on for 5-10 minutes and then wash thoroughly.
---
---
This month when you buy 2 Ella Baché skincare products in salon or purchase over $150 online, you will receive a complimentary Charcoal Foaming Mask 20mL & Radiance C Defensive Antioxidant Mist 100mL, valued at $68.
---