New to the world of peptides? We suggest you take a seat and read on as we debunk this powerhouse ingredient and exactly what it can offer your complexion…
Did you know that everyday our facial muscles are working in over-time, this being the reason for our many expressions. Caused by muscles releasing and contracting we have found that as we grow older weakened skin tone and that un-avoidable gravity takes it course, with our complexion beginning to succumb as our ability to naturally produce collagen and hyaluronic acid decline.
What are peptides?

Put simply, peptides are the important building blocks for healthy and supple skin working to send messages between cells that orchestrate positive activities such as the formation of collagen and elastin. Offering a multi-faceted like approach this key ingredient is found in many of our results driven skincare ranges today. Ultra-powerful with its ability to communicate with the cells of the skin it will quickly become the holy grail in your beauty bible – promising to reduce the visible signs of ageing, boost collagen and correct the signs of pigmentation and uneven skin tone this MVP will lift, firm and tone your skin all at once.

Don't worry, while mother natures all to familiar gravity can and will take it's course not all is bleak – we have enlisted a range of peptide rich treatments and products that will lead your complexion to it's new found firmness – working synergistically day and night as you defy the odds of ageing.
BRIGHT EYES IN SALON

The all NEW anti-ageing professional Collagen+ Peptide Eye Mask delivers maximum and dynamic anti-ageing results by targeting firming, plumping and age prevention.

Potent as it is powerful this all new in-salon treatment combines Collagen+ Peptide Eye Serum with Collagen+ Peptide Eye Mask to deliver optimum results around the eye area. Enriched with stimulating ingredients of Hyaluronic Acid, Micro and Algae Extracts, Ceramides and Pentavitan the eye contour area is left revitalised, offering 3 major benefits in just one treatment:

• Diminished and decreased wrinkle volume
• 75% increased hydration
• Supports and re-enforces the eye contour with potent actives
---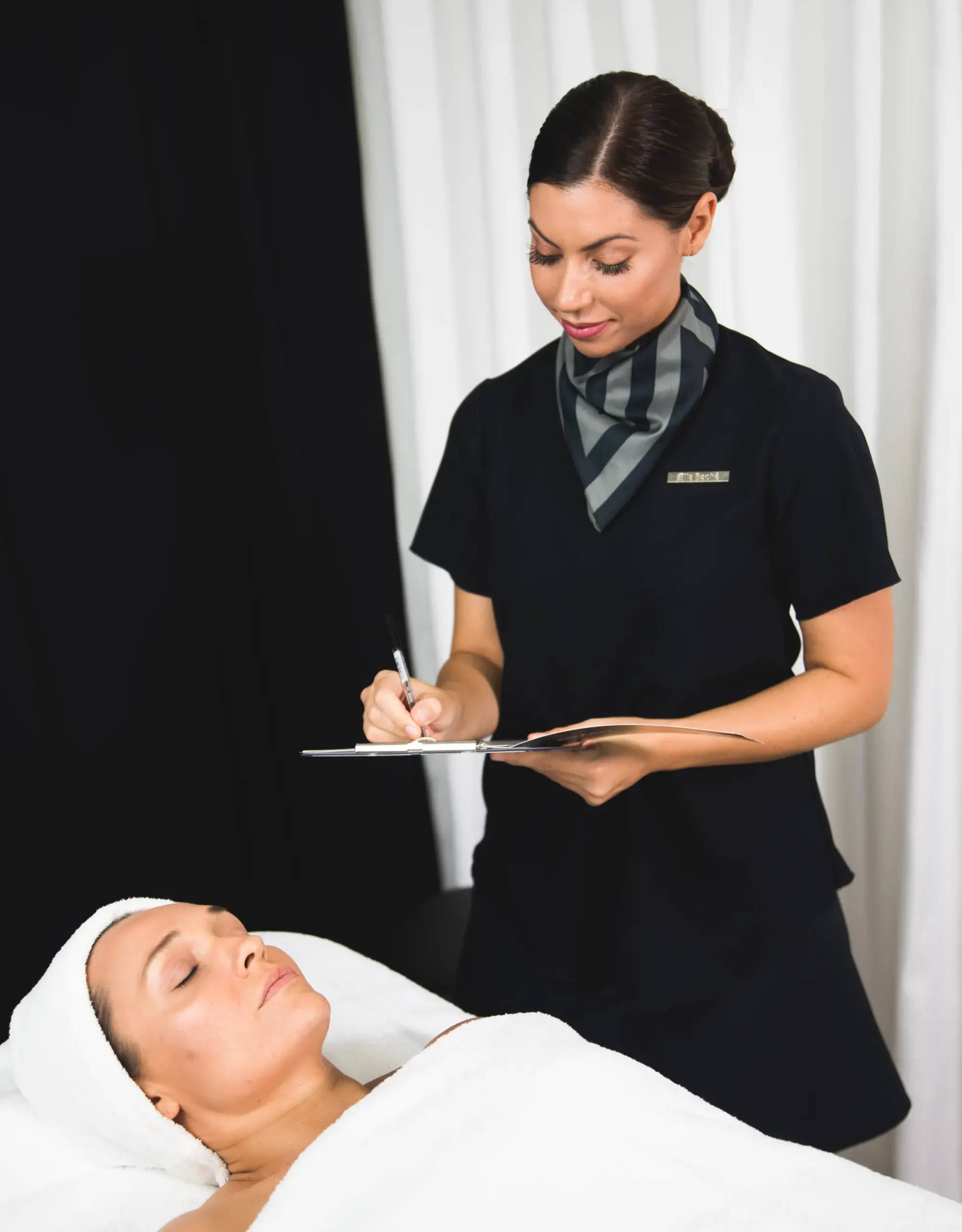 ---
BRING IT HOME

Collagen+ Peptide Eye Serum: While peptides and collagen boosting skincare is the hot topic right now, we couldn't sign off without this exceptional multi action eye treatment. And if the name doesn't get you over the line then I don't know what will. Enriched with ceramide complex and antioxidant rich algae's the eye contour area is left smoothed, refined and revitalised.
---
---
Charge your skincare with our powerhouse superfood combo; Ella Bache Spirulines.
Designed to compliment one another, these products are enriched with exclusive Ella Bache peptides, proteins and you guessed it, spirulina. Day and night, they will boost collagen and re-sculpt your complexion whilst protecting from daily pollutants.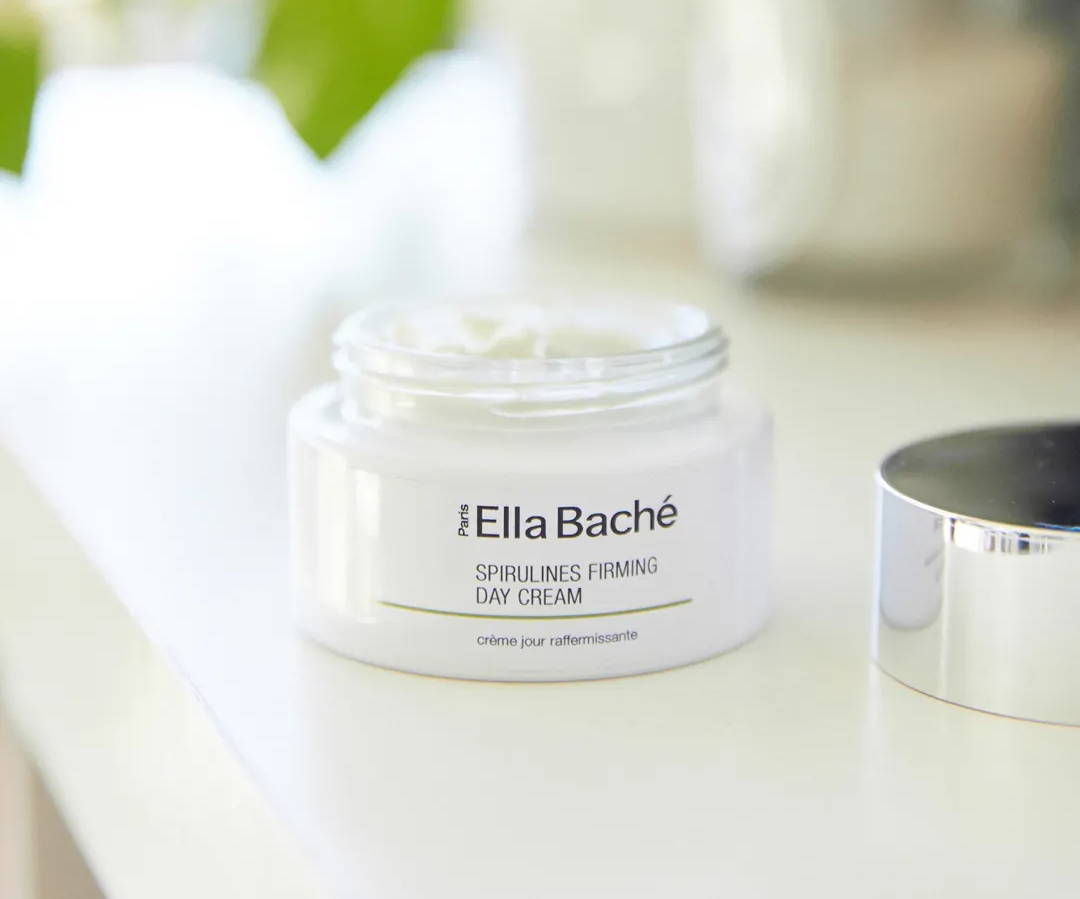 AM: Spirulines Firming Day Cream boasts a silky, velvety like texture. Enriched with key ingredient Spirulina it assists in instantly smoothing fine lines whilst combining nature's highest concentration of protein and exclusive Ella Bache peptide C-AGE. The results? A complexion that is completely assisted in combating the biological signs of ageing whilst reducing fine lines and loss of elasticity.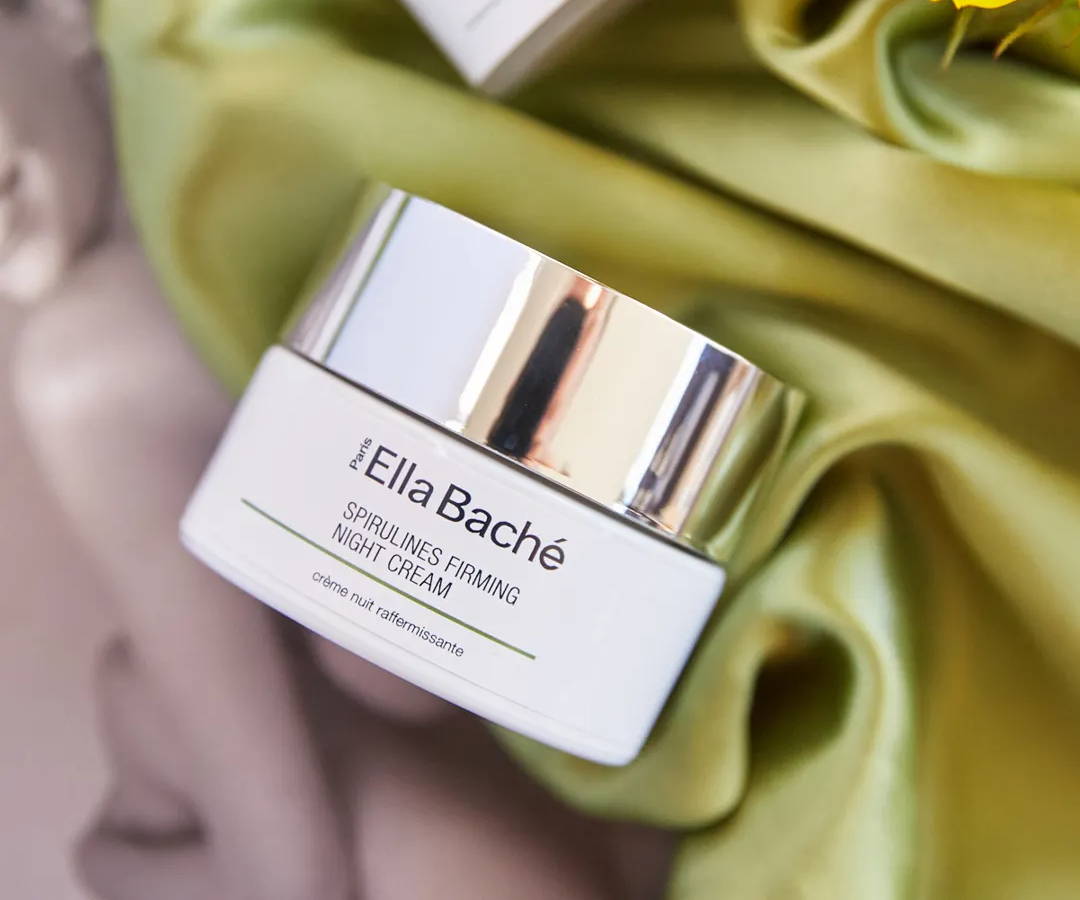 PM: An overnight cream that truly packs a punch; Spirulines Firming Night Cream is exclusively designed to recharge and revitalise with the use of specific skin proteins, vitamins and minerals. Designed to do all the work while you sleep it is enriched with re-volumising Tripeptide and exclusive C-AGE. The result? Skin that is instantly firmed, contoured and revitalised.
---