Cue the girl with the envious complexion; always hydrated, always plumped; a skin that is smoothed and even. It leaves us all wondering, how? Sure, we follow our skincare routine and cleanse night and day, but do you find yourself thinking is there something missing?
You see, the trick here is finding the perfect moisture protective for your skin; one that is enriched with ingredients that are bespoke to your complexions needs and tailored to your skincare solution. So, to eliminate the hard work we have enlisted our best-selling creams along with their key ingredients and core results
All you need to do is take your pick…
TOMATO RADIANCE CREAM 50ML
Rich in tomato extract and amino acids this emollient cream is packed with vitamins A, B & C to restore, re-balance and purify the skin. Don't be fooled by its vibrant pink colour, this cream actually works to diffuse redness within the complexion. Paraben free and a true revolutionary when it comes to skincare, this product allows for more vibrant looking skin, giving you the radiance you deserve.
Best suited to complexions looking for a little extra radiance and hydration. Enriched with antioxidants, tomato extract, zinc oxide and lanolin to leave your skin protected, hydrated, soft and smooth.
ULTRA NOURISHING CREAM 50ML
The crème de la crème when it comes to luxury and nourishment, enriched with Beeswax and Anti-Ageing vitamins A,D & E that work in perfect synergy to instantly soften and strengthen whilst ultimately hydrating. Trust us when we say this cream lives up to its name and will quickly become your winter hydration staple, acting as the perfect over protective boyfriend.
Best suited for a skin that is lacklustre and in need of hydration, nourishment and protection, it boasts key ingredients of wheat germ oil, lanolin and beeswax to completely heal and strengthen.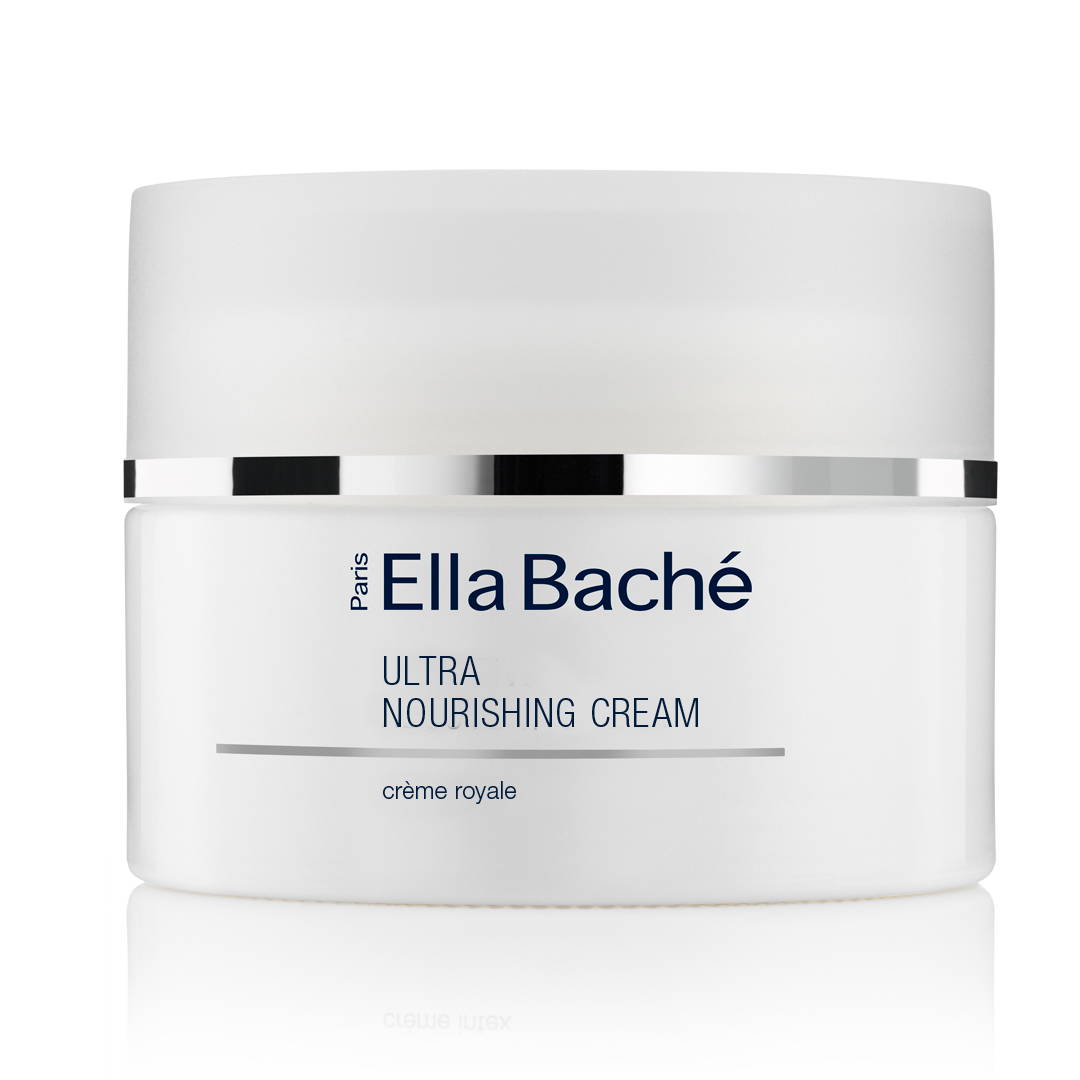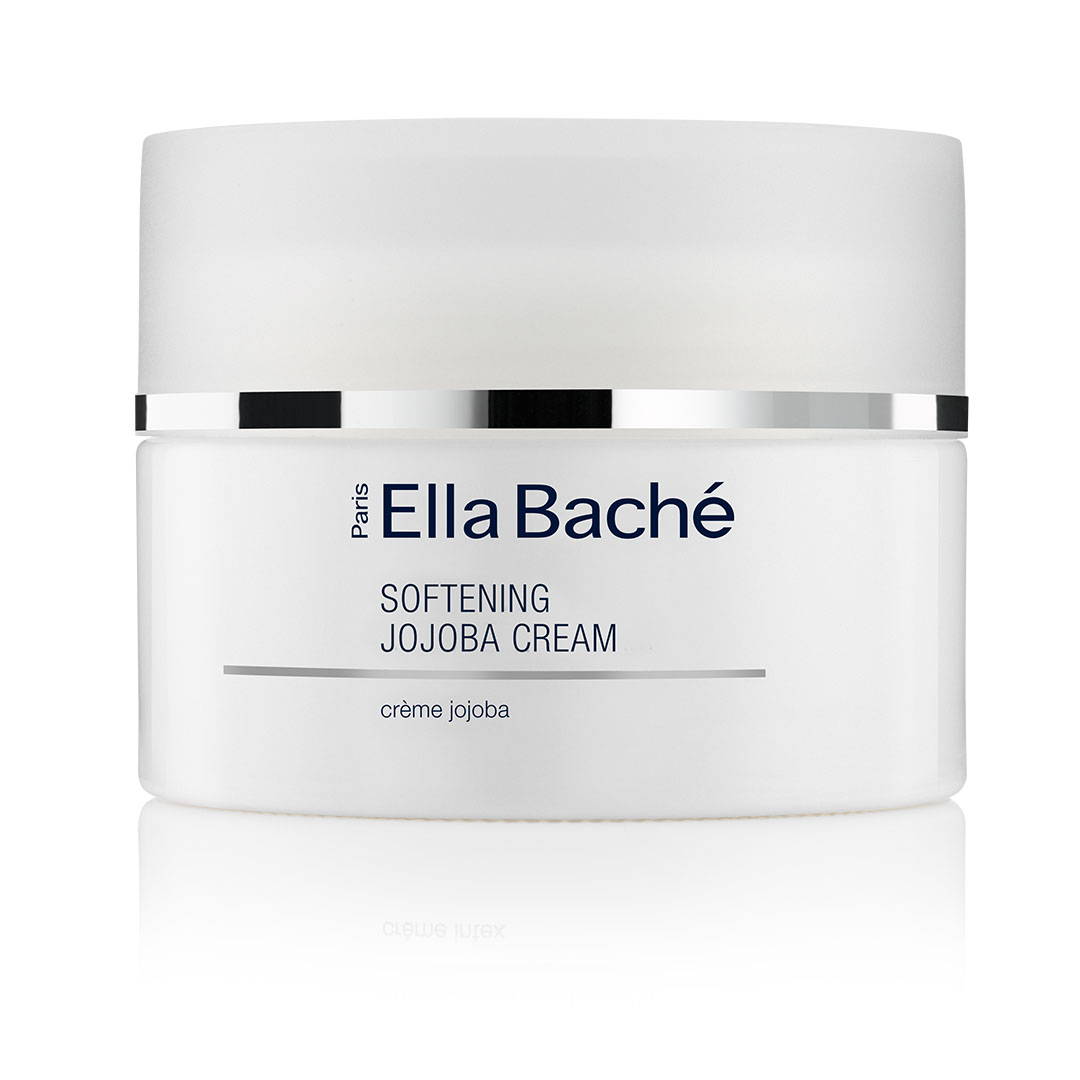 SOFTENING JOJOBA CREAM 50ML
Also known as Crème Jojoba, this extra comforting cream is enriched with pure Jojoba Oil, offering the skin a soothing like effect whilst using key ingredients to promote a protective layer over the skin, leaving for a soft and supple complexion.
Jojoba Oil, Lanolin and Coconut Oil all work in perfect synergy to treat skins that are slightly dehydrated and need of a moisture boost, enriching the skin at a cellular level your complexion will forever thank you.
*TOP TIP: Boost this ultra-soothing cream with Ella Baché Botanical Oil.
ETERNAL+ REPLENISHING DAY CREAM 50ML
Welcoming the real MVP of day creams, fine in texture and completely luxurious, it has been designed to instantly smooth and stimulate the skin with a powerful combination of Olive Acids, Amino Acids and Dill Extracts. Enriched with Encapsulated Diamond Powder that gently exfoliates the top layer of the skin it brings no surprise that the result reveals 8 signs of youth including a visibly firmer, healthier and remodelled looking complexion.
Ideal for a more mature skin that is experiencing loss of firmness, dehydration and increased fine lines – try this cream today and let this be the beginning of a long and wrinkle free relationship.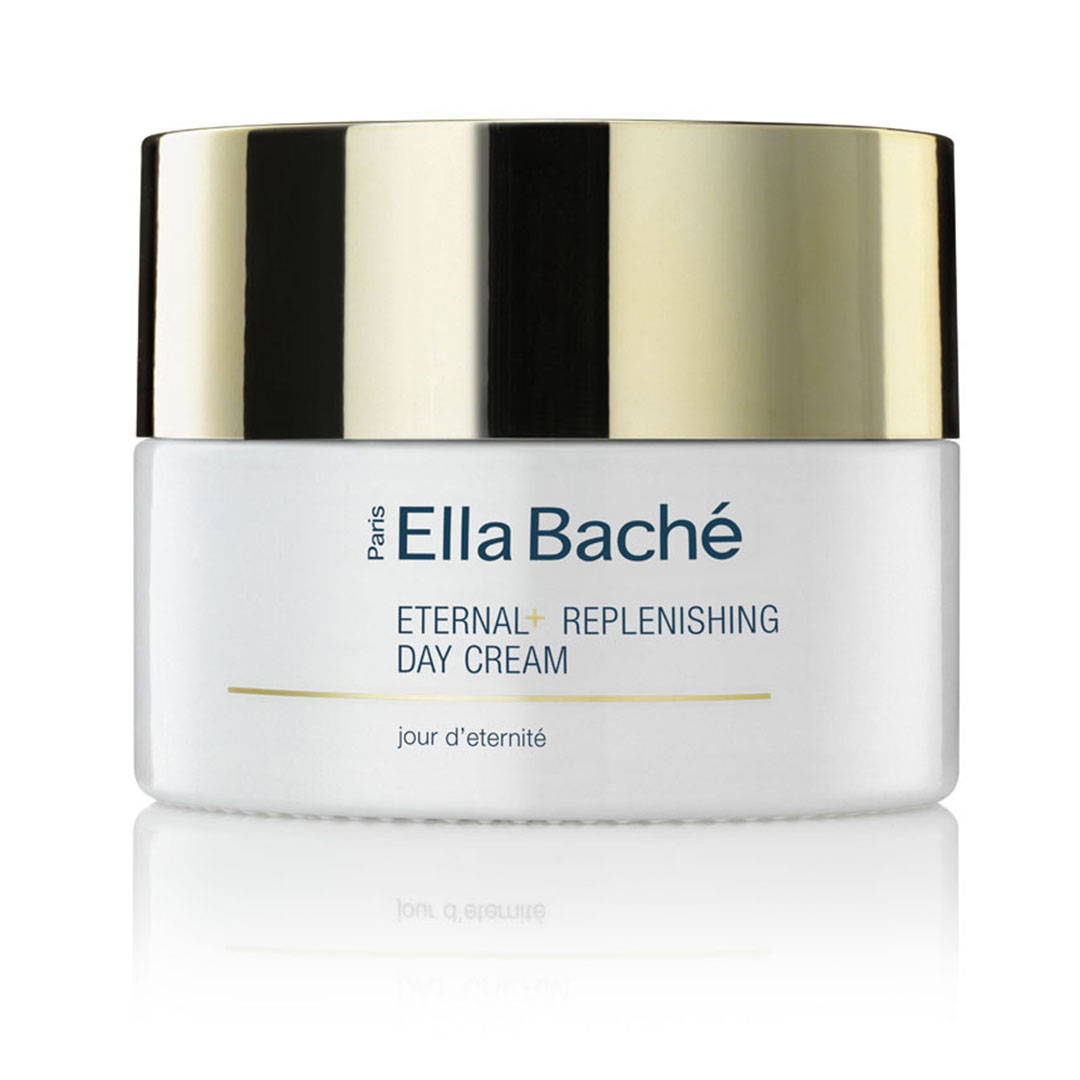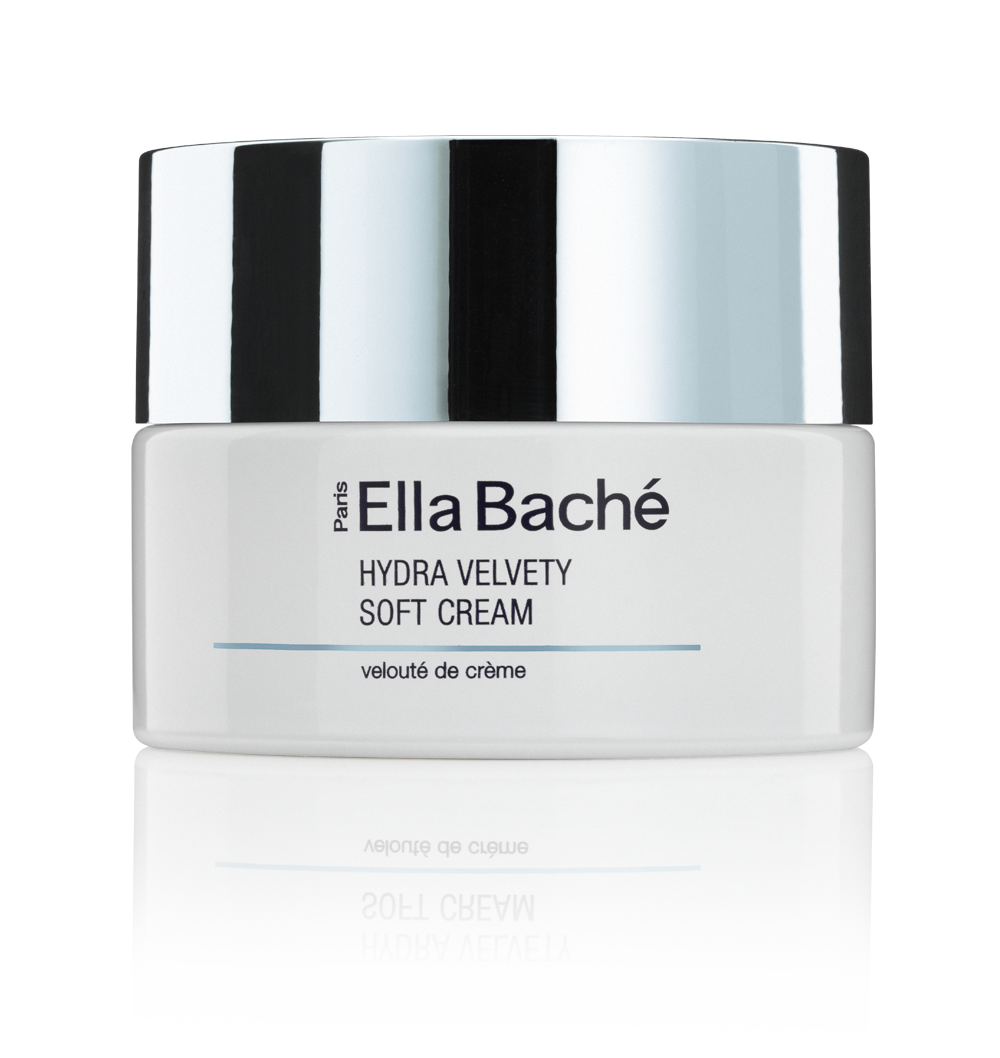 HYDRA VELVETY SOFT CREAM 50ML
The name says it all; velvety smooth and lightweight this cream works to increase skins hydration and prevent further water loss providing your complexion long-lasting, protective hydration. Rich in Hyaluronic Grape Flower Essence, it strengthens the skin's natural ability to retain moisture by maintaining optimum hydration levels allowing for your complexion to look instantly plump and glowing with vitality.
Perfectly paired to a complexion that needs a hydration boost, enriched with Hydraline and Nymbuline it instantly protects the skin at a cellular level whilst boosting it with a hydrated and smoothed like effect.
SPIRULINES FIRMING NIGHT CREAM 50ML
Offering a superfood like effect for the skin this intensive night cream is exclusively designed to recharge and revitalise with the use of proteins, vitamins and minerals all working in powerful synergy to improve the appearance and texture of the skin. Enriched with exclusive re-volumising Tripeptide Skin-Proteins + C-Age your facial contours appear instantly firmed, lifted and revitalised.
The perfect complexion enhancer it will compliment a skin that needs a hit of revitalisation, working to improve overall texture of the skin at a cellular level whilst smoothing fine lines and fighting the sign of premature ageing.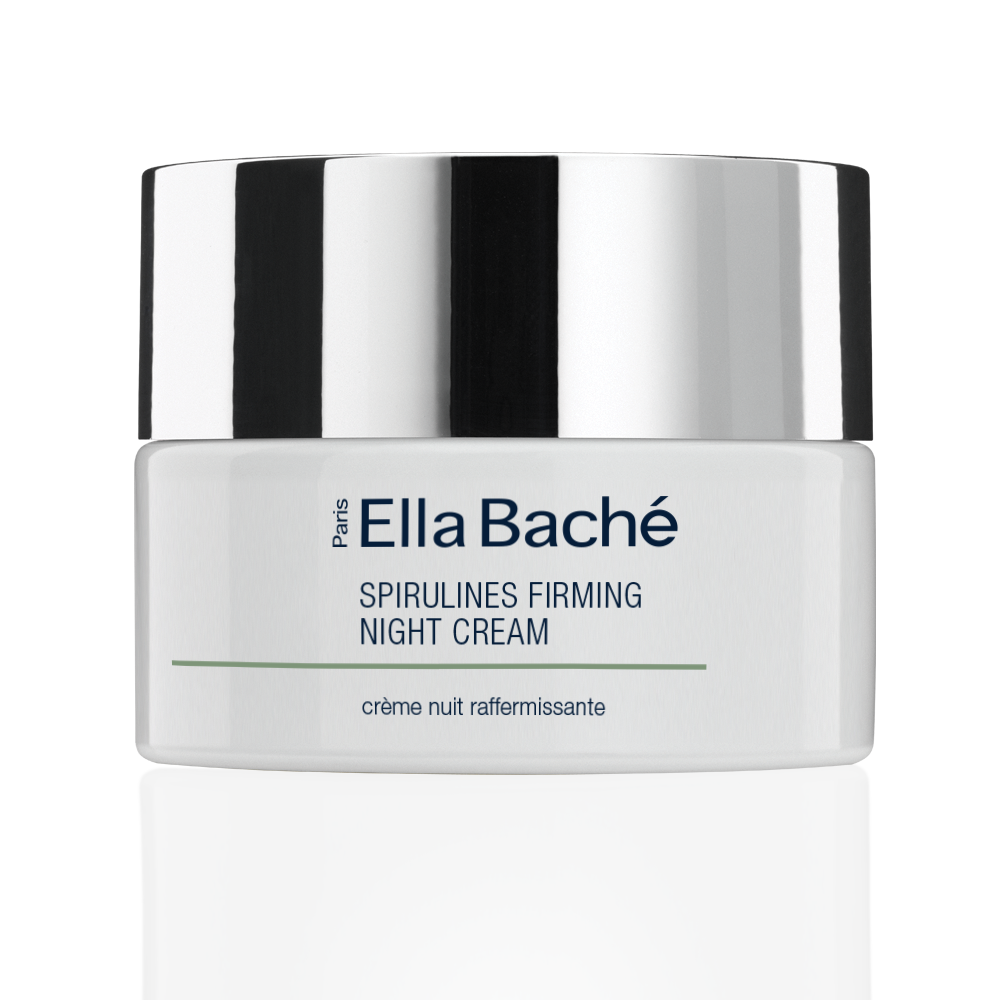 ---