Did you know the eye contour area is 10 times thinner and more susceptible to fine lines than the rest of the skin on your face?
Yes, you got it, arguably the most delicate area of skin, the eye contour requires a level of care that would shame even the most skincare savvy.
There is no better time than the present when it comes to incorporating an eye cream into your skincare routine and understanding their niche can be quite daunting, so read on as we state the facts and introduce you to your one stop shop for bright eyes.
Are eye creams really necessary?
In short, YES. Eye creams are formulated with ingredients that are tailored to repair and hydrate the area of the skin that is so intensely delicate that it is ten times more susceptible and vulnerable to the common signs of premature ageing, dryness, thinning and dullness.
To promote cellular renewal, and increase overall brightness, tailored formulations will help improve the quality of the skin, the best bit? Not only will the extra attention around the are area work against fine lines, crow's feet, loss of firmness and elasticity it will also diminish the signs of dark circles and puffiness, blissfully illuding to eight hours of uninterrupted sleep.
Which eye cream is best?
Just like choosing your face moisturiser or serum, selecting an eye cream can seem like a huge responsibility, so we have enlisted our four best sellers, and broken down your concerns to simplify the selection. All you have to do, is take your pick.
Our all-NEW Retinol Renewal Eye Serum is designed to smooth, soften, and brighten the eye contour area, this powerful eye treatment is enriched with encapsulated Retinol, and infused with 18 active and nourishing ingredients to help soothe the skin whilst boosting your anti-ageing routine.
Ella Baché Special Eye Cream is a nourishing, luxurious and rich in Vitamins A & E, designed to hydrate and soothe dry skin, as well as preventing damage from free radials and minimising the appearance of fine lines and crow's feet.
---
---
---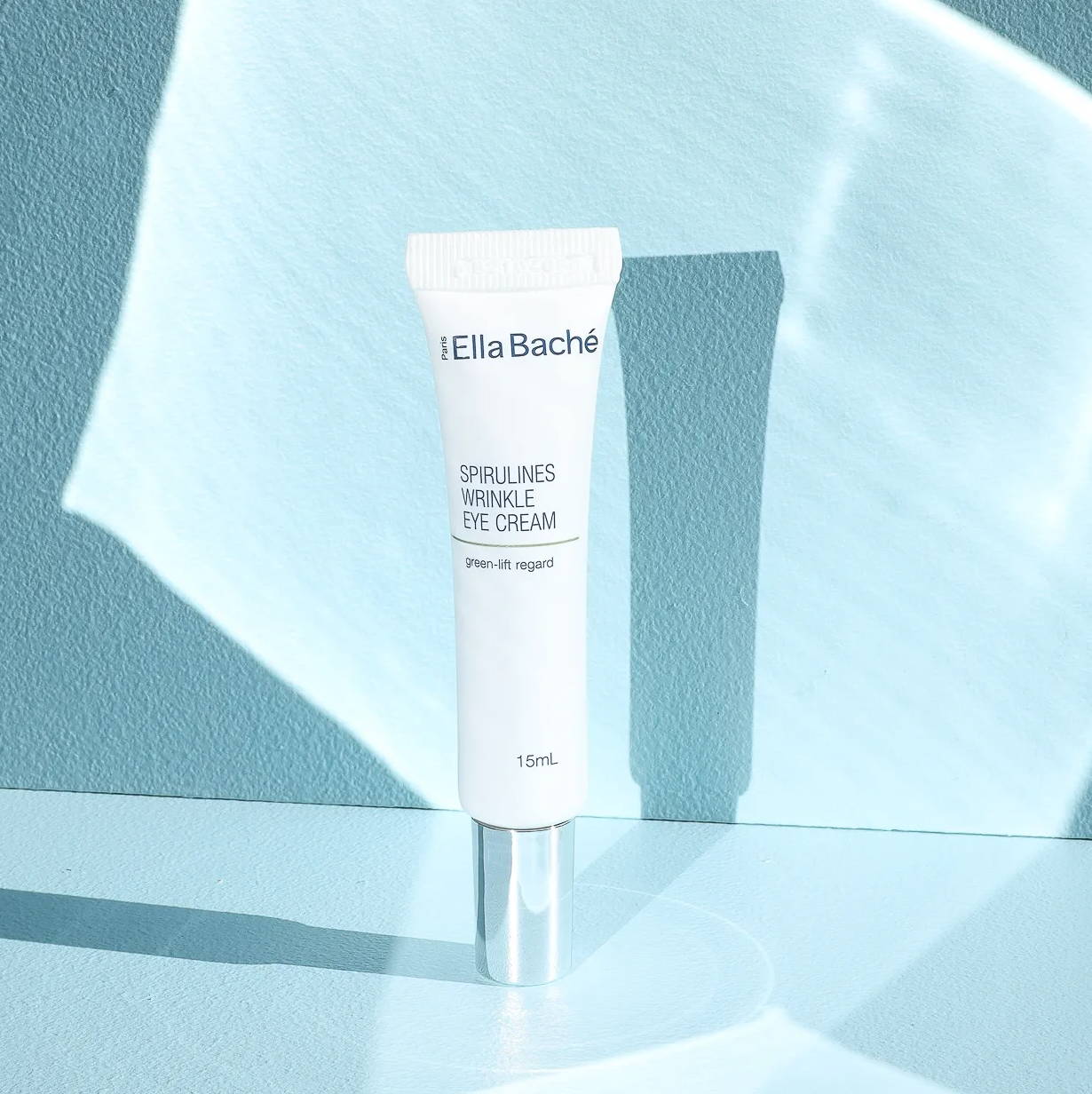 An exceptional multi-action eye treatment that offers an instant 360° "lifting" effect whilst preventing further signs of premature ageing. A combination of powerful yet luxurious ingredients the eye contour is tightened, smoothed, and moisturised leaving your bright eyes looking revitalised.
Luxurious and beauty enhancing this eye cream offers you the ultimate in restructuring the visible signs of ageing around the eye contour area. Enriched with OmegAge+ exclusive to Ella Baché this powerhouse cream will deliver advanced line correction and intense firming leaving the delicate eye area brighter, firmer, and smoothed.
TOP TIP* Just like any good skincare routine, we recommend chatting with an expert Ella Baché skin therapist to determine the perfect eye care for you.
FAQ CHECK
While we have you, we thought we would answer the questions that we get asked on the daily, in hopes that they help you in understanding the complete approach to your new bright eye routine.
When do you apply eye creams?
For both day and night routines, eye cream should be applied prior to lathering on your moisturiser and SPF, or your night cream.
How to apply eye cream?
There is no right way with application styles, but, as a general rule it is best to use your ring or index finger and lightly apply under the eye contour area in a sweeping motion.
How often do you need to apply eye cream?
You will reap the benefits of using your eye cream morning and night, along with the other staples in your beauty routine.