YOUR WEEKNIGHT HYDRATION RITUAL
Let's face it, winter can be a struggle. The elements offer cold, dry winds which in turn wreak complete havoc on our skin. Naturally, we head into hibernation – inclusive of late-night Netflix binge sessions and maybe a wine (or two). And, while were on topic, hands up those who are currently sitting in front of a heater blaring hot dry air on their complexion?
With hibernation in full swing, we find our skincare routines (or lack thereof) begin to fall by the wayside; a beauty mishap we're all guilty of. The good news here, a few simple steps and a revamp of your beauty rut will lead your skin to its former glowing self… just in time for spring.

BOOST YOUR EXFOLIATION
The first step of our complexion enhancing revamp is exfoliation; this will remove surface impurities, sweeping away pore clogging nastiness leaving for a radiant and smoothed skin. We recommend: Revealing Fruit Enzyme Exfoliant - enriched with soothing rice bran, oat bran and liquorice extract it clarifies the complexion whilst instantly unveiling renewed, softer and brighter skin.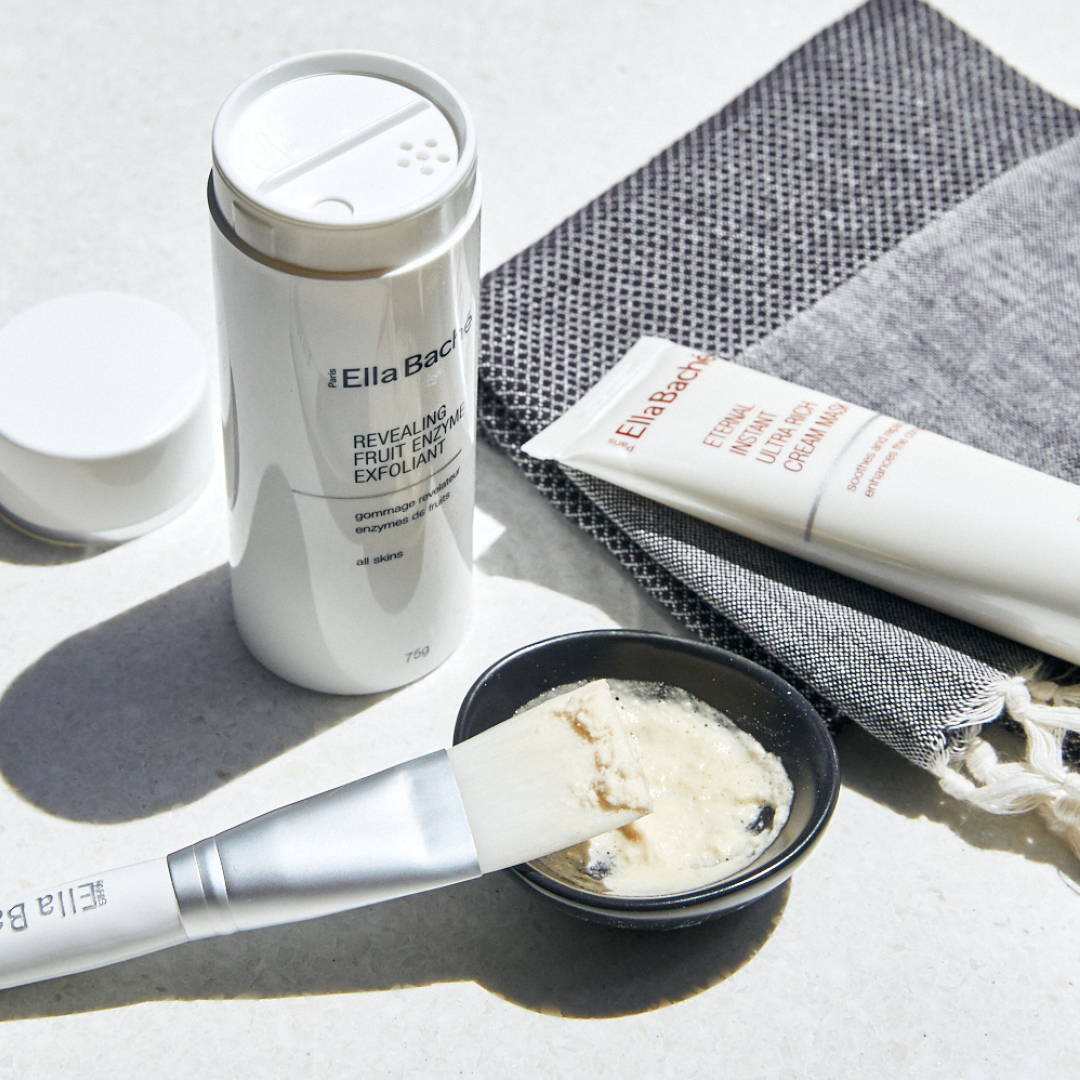 ---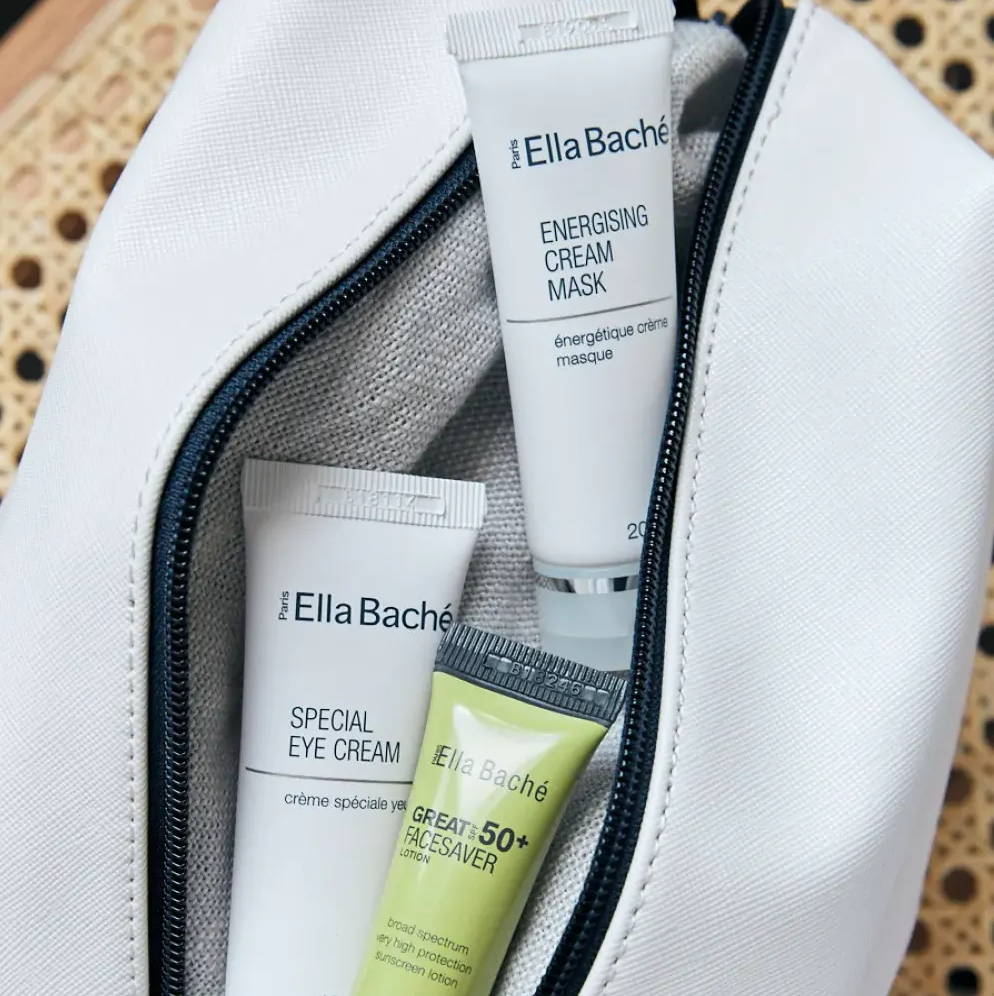 GET MASKING
On top of your fresh-faced exfoliant an ultra-nourishing mask comes up the inside as one of the most important steps, a hero hydrating product that offers the skin a post treatment-like feel all from the comfort of your own home. We suggest Energising Cream Mask – rich and creamy in texture it alleviates the daily stressors of dry, dehydrated skin whilst nurturing and revitalising the complexion. Basically, a one stop shop for essential moisture and radiance, it will quickly become a part of your weekly glow up routine.
---

SHORT ON TIME?
We get it, sometimes a half hour mask is just not going to fit into the days schedule. Instead, opt for an overnight mask such as Hydra Extreme Plumping Mask. Enriched with results driven ingredients such as Shea Butter and Rosehip Seed Oil it will bathe your skin in moisture while you blissfully sleep the night away.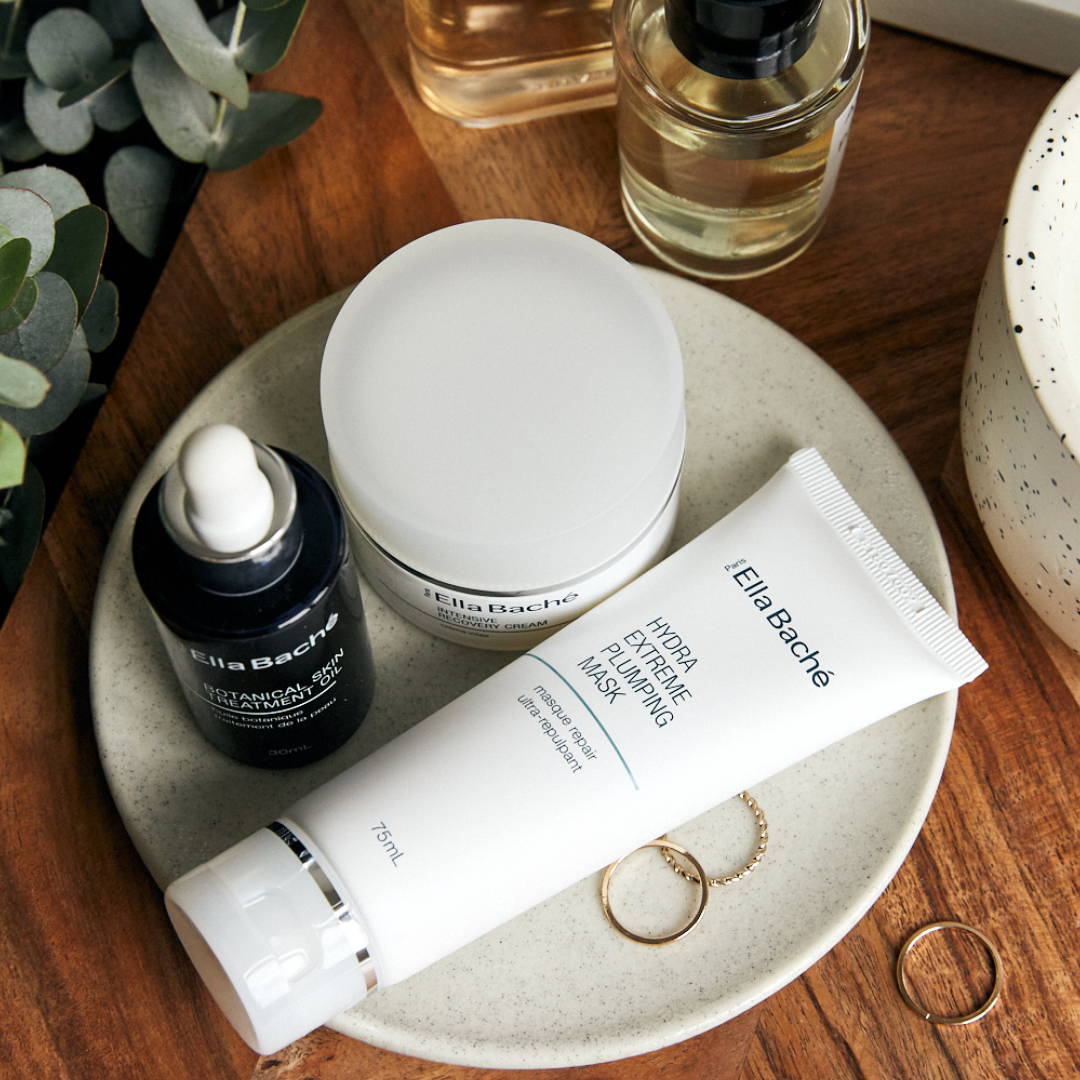 ---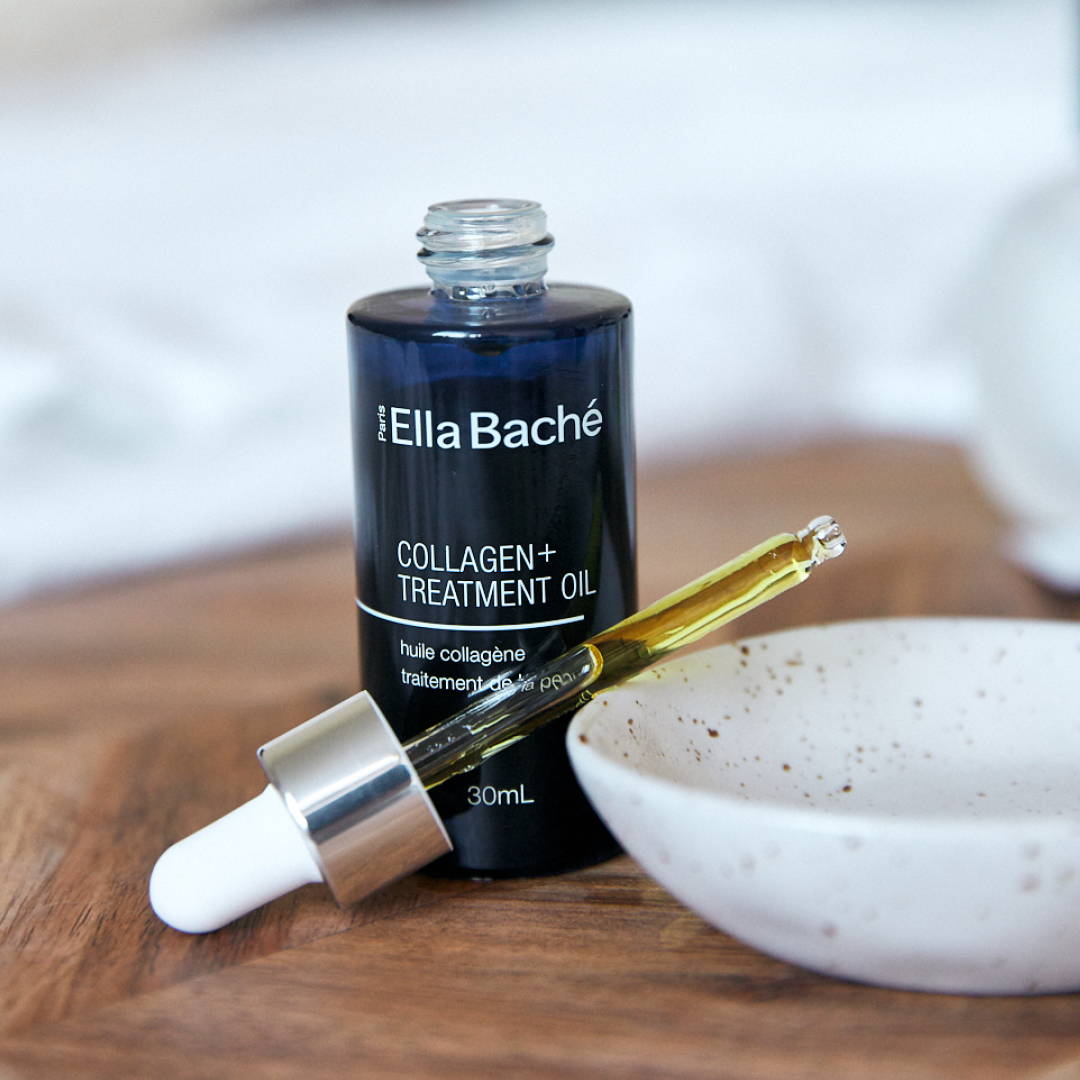 OIL UP
The real MVP when it comes to boosting your winter routine, Ella Baché Collagen+ Treatment Oil offers a superior and intensive treatment for the skin leaving it revitalised, smoothed, hydrated and protected. The perfect booster for both the face and body, it is enriched with a unique blend of 100% natural oils including Hemp Seed and Kakadu Plum Seed to improve the elasticity and firmness, whilst Rosemary Leaf Extract reduces the depth of fine lines leaving a multi-lifting effect to boost collagen.
---

HYDRATION STATION
An age-old step in the beauty bible and one that is not to be missed – Hydra Crème de la Crème lives up to its name offering a luxurious, comforting and plumping like consistency. Restoring hydration to the most dehydrated skins whilst benefiting from powerhouse ingredients; Hyaluronic Grape Flower Essence, Jojoba Oil and Nymbuline all working in synergy to improve the skin's texture while refining and smoothing dehydration lines. Boasting complete re-hydration benefits your complexion is left glowing with vitality.
---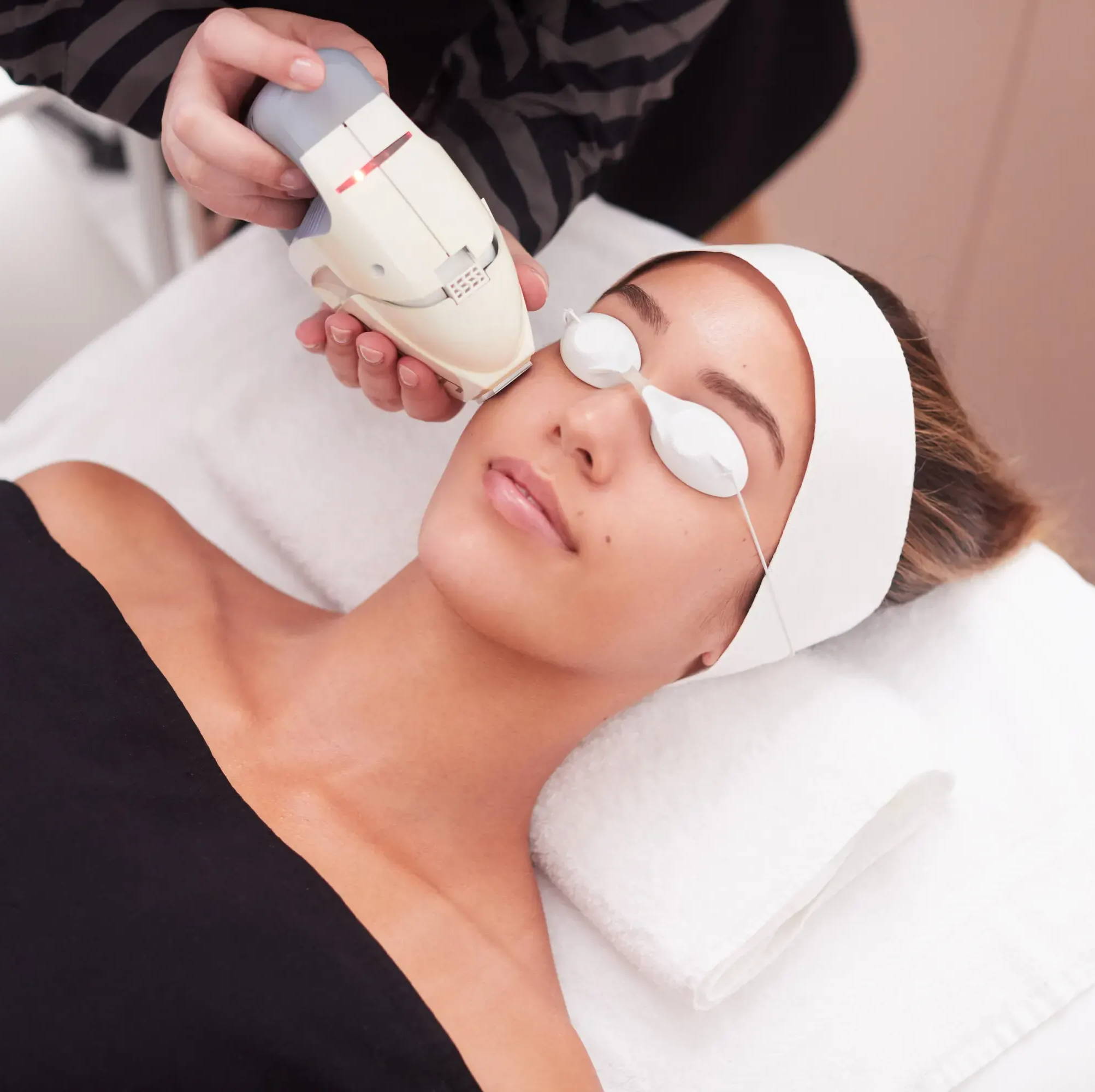 KICK START YOUR COLLAGEN
With your 'wintervention routine' (pun intended) in full swing your new regimen will leave your skin dewy, hydrated and smoothed. If your ready and willing to take it to the next level treat yourself and head to the salon – a collagen enhancing hydration facial with a boost of IPL will completely revitalise your skin, leaving you to wonder why you fell to the wayside in the beginning!
---