The year 2020 taught us grit, resilience and tenacity; and with 2021 now at the forefront of our minds we focus on making bold moves, picking back up dreams we pushed aside last year and setting our resolutions and aspirations on what will be a bright year ahead.
This year, we go beyond our comfort zones, beyond the day to day – and we encourage you to join, it's time to step out and dare to be bold.
"This year, I celebrate the beauty of having a supportive, open and honest tribe of amazing people around me. With 2021 here, I am ready to step up and Make Bold Moves, are you?"
-Pippa Hallas, CEO Ella Baché
2021 is about courage and stepping out, it's time to live boldly again and with a new year comes come a wave of new motivation. And, with that, we ask you; are you currently feeling fulfilled in your career or is the dream of becoming a beauty therapist or even being your own boss tempting you more than ever?
The two most common paths of becoming an Ella Baché Franchise owner both start with a vision and are followed through with passion. So, which one will you choose?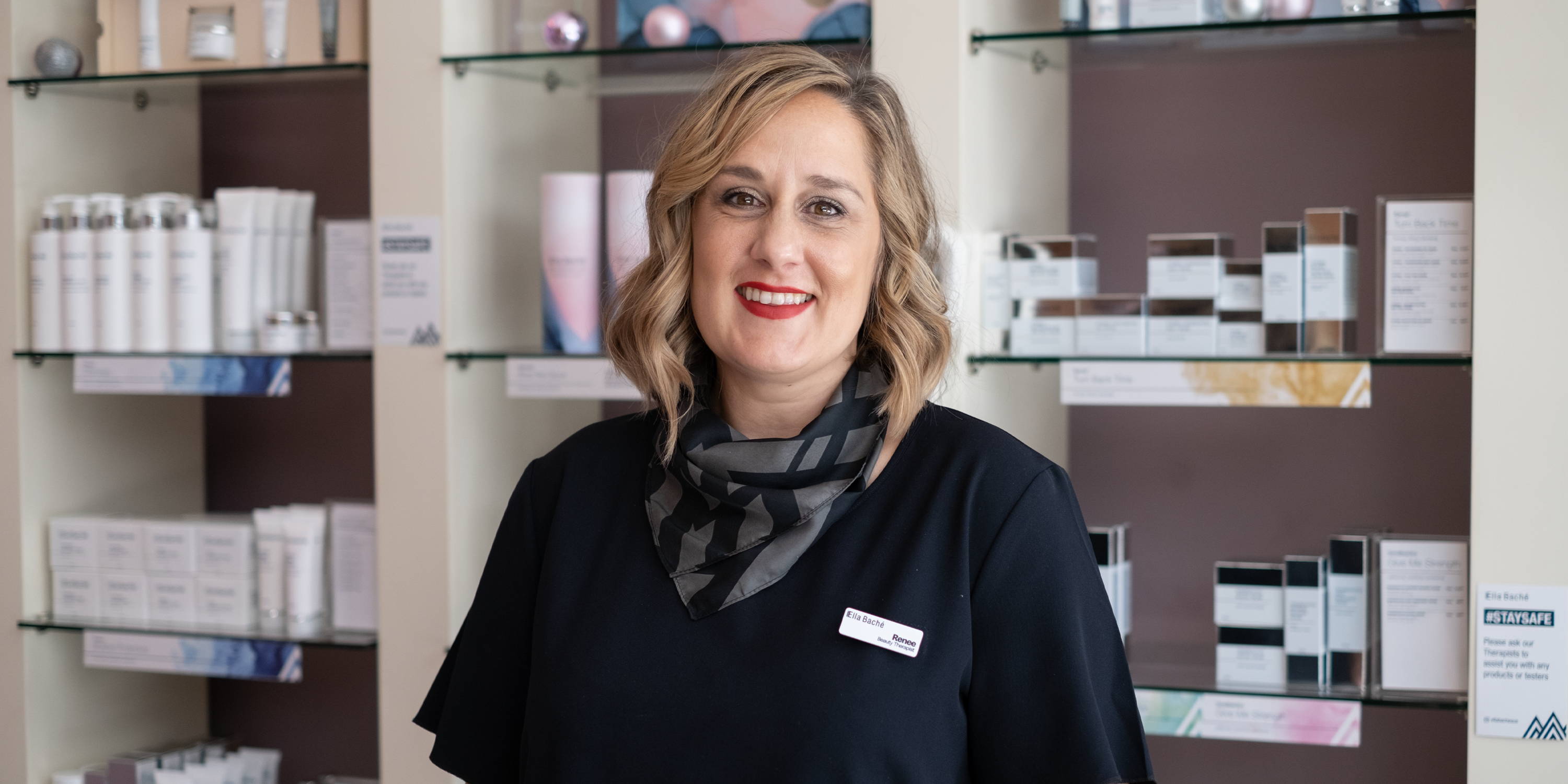 Ella Baché Fountain Gate - Renee
FOLLOW YOUR PASSION AND STUDY BEAUTY THERAPY AT THE ELLA BACHÉ COLLEGE
With a passion in skincare and all things beauty a career as an expert Ella Baché therapist could be the perfect job for you, and the journey to becoming a franchise owner starts the moment you enroll to the Ella Baché College.
Known as one of the most highly respected education providers of its kind nationwide, our Ella Baché Beauty College has stood the test of time. With over 70% of graduates going on to start their career in a highly regarded Ella Baché franchise salon, our therapists also have the ability to gain further qualification in new procedures and ongoing postgraduate training. Being apart of the Ella Baché family means your joining a network with over 65 years of dedicated skincare in Australia – now, are you ready to change your life and gain that flexibility you've always dreamed of?
BECOME YOUR OWN BOSS AND PARTNER WITH ELLA BACHÉ
Did you know you don't have to be a qualified Beauty Therapist to own your own salon?
In fact, some of our franchise owners are Ella Baché clients who simply love the brand and its unique heritage. All you need, is a passion for beauty and skincare combined with an energetic, vibrant and willingness to learn personality.
So, no matter what path you decide to choose we are here every step of the way making sure you achieve your dream of owning your own salon, with expertly trained Business Managers and a team of Marketing professionals, we ensure to give you a strong start and all the support you need to thrive in the industry.
Are you ready to change your life for the better? The it's time you step up, stand out and make your next Bold Move – who knows, it may just become your greatest achievement to date.