---
Now in our third generation of family ownership, Ella Baché boasts the country's largest skincare franchise network with our products and services available in over 150 salons nationwide.
There's also no secret to our enduring success – the Ella Baché brand reflects traits Australians tend to value and admire the most, like authenticity, curiosity, hard work and confidence. And, as a franchise owner, you can expect the ongoing support and training you need to create the vibrant lifestyle you want – you become a part of a household name that's committed to helping women feel confident in their own skin, and we do this by empowering them to understand what their skin loves, using our expertise to create a personalised experience, with results driven products and expert skin solutions.
Today, taking control of your future and achieving the dream of becoming a business owner has never been so simple; and this is because at Ella Baché we have franchise and business teams here to assist you in getting your business moving from the ground up, with our eyes focused on your successes and achievements we are committed to helping you, every step of the way.
"Being a part of the Ella Baché brand has been a very successful and profitable dream come true."
Mandy Kaur, Salon Owner (Ella Baché Doncaster)
---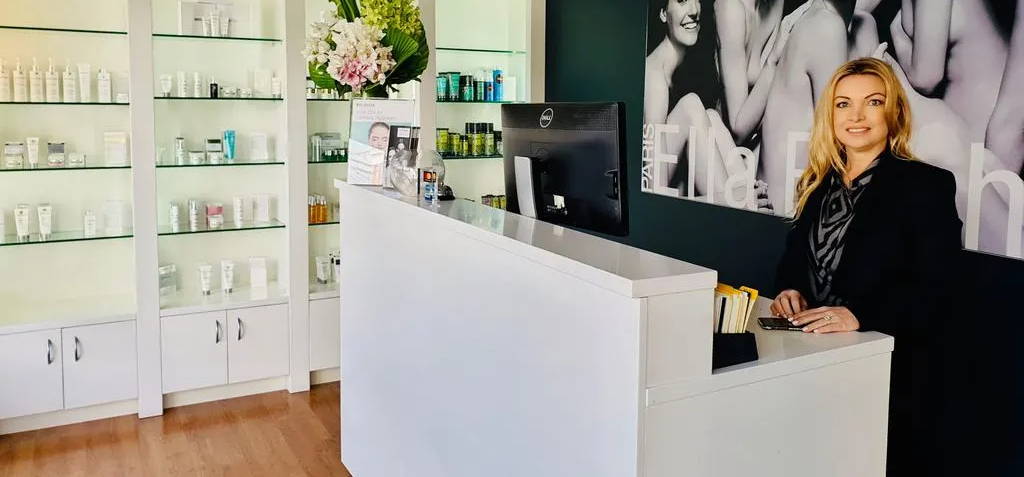 Charlene - Ella Baché Chatswood
---
So, read on as we enlist the five simple steps you need to take to turn that dream, into a reality!
PURCHASING
At Ella Baché you have the opportunity to buy an existing Ella Baché Salon Business or choose a new and exciting exclusive territory – our franchise team will guide you through this process to ensure you choose a location that is best suited to you, we will also research locations, shop fronts and centres, along with our marketing and sales teams that work to roll out your business smoothly. During this exciting process your franchise and sales manager is always readily available when it comes to coaching, planning and goal setting - Tried, tested, and proven, our methodology and business model enable you to start your vibrant new future with commitment and support.
ROYALTY FREE MODEL
We are committed to working with our salons and prospective new franchisees by supporting them in every, which way. To ensure we continue to evolve and thrive as a franchise network we have rolled out our all new "GOLD" Franchise Agreement, with NO admin fees it boasts itself as a low cost model that keeps our franchisees best interests in mind, a unique offering exclusive to Ella Baché it enables you to pivot your business dreams by turning them into a reality.
---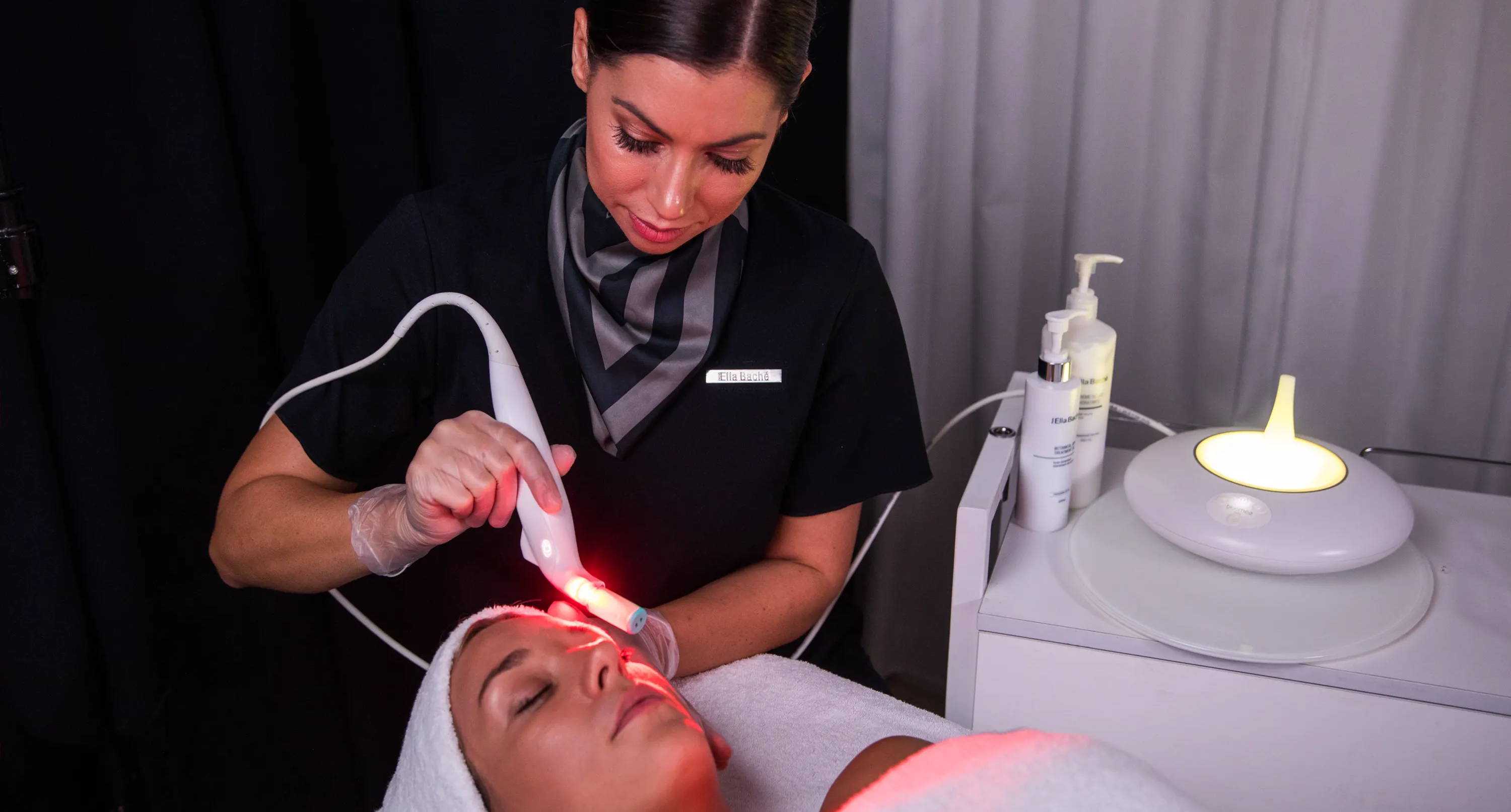 ---
BUSINESS MANAGEMENT SUPPORT 
With the purchase of your salon, we assign you to your own Business Manager, they are there to give you support and promote the growth of your salon. Prior to the big opening day, they will be with you every step of the way… During those first three months of opening they will sit down with you and implement a results driven marketing plan for your opening, along with face to face reviews to help plan and set milestones for you and your business.
EDUCATION AND TRAINING  
Education remains at the core of the Ella Baché brand – and it is instilling the foundations and knowledge that has enabled us to become the brand we are today. So, for you and your team we provide education tools and access to support when needed on the latest skincare treatments, techniques, and products. Ensuring you effectively merchandise your salon, whilst educating you and your team on campaign and promotional strategies and activities.
SUPPORT
Your success within the Ella Baché network is at the forefront of our minds, and we take great pride in seeing you succeed and thrive in your dream job. With the launch of the new campaigns and national promotion programs coming across daunting to some, we've got you covered! Field trainers are employed to assist you with support on all activities; this includes in salon training on products and services, product schools, workshops, and skincare seminars.
So, if you are looking to take control of your future and embark on an exciting new opportunity, we would love to hear from you.
Simply call (02) 9432 5016 to receive your franchise starter pack.
---