Welcome to Ella Baché, Australia's largest skincare franchise network, with products and services available in over 120 salons and 39 David Jones stores nationwide.
With over 65 years of experience in products, services, and education we are committed to helping women love the skin they're in, and we do this by empowering them to understand what their skin loves, using our expertise to create personalised, expert skin solutions, for maximum results without the harm.
The Ella Baché story started in 1935 with a revolutionary cosmetic chemist, Madame Baché.
A modern woman, she was determined, intelligent and ambitious – traits that our Ella Baché franchisees and Therapists resemble today. Madame Baché had a belief, that improving the condition of a women's skin would not only improve their overall appearance, but it would also make them feel confident in their own skin, and today, that is the core purpose of the Ella Baché brand.
So, if your committed to helping women feel confident and empowered, learning to love the skin they're in – then you are going to fit right in, so read on as we as we enlist a series of support tools that we provide you along your business journey.
Business Management Support
With the purchase of your salon, we assign you to your own Business Manager… think of them like your knight in shining armor – they are there to give support and promote the growth of your salon. Prior to the big opening day, they are with you every step of the way, it is a priority for us that you succeed!
Marketing Support
To support you with your monthly campaigns and product promotions we have a dedicated team of marketing specialists that will coach you through your business planning and goal setting. Throughout the first three months of opening, we will sit down and create and implement marketing plans for your opening, along with face-to-face reviews to help plan and set milestones for you and your business. Alongside this, we will also implement strategies to assist you with your digital database, social media, personalised website, and online bookings.
---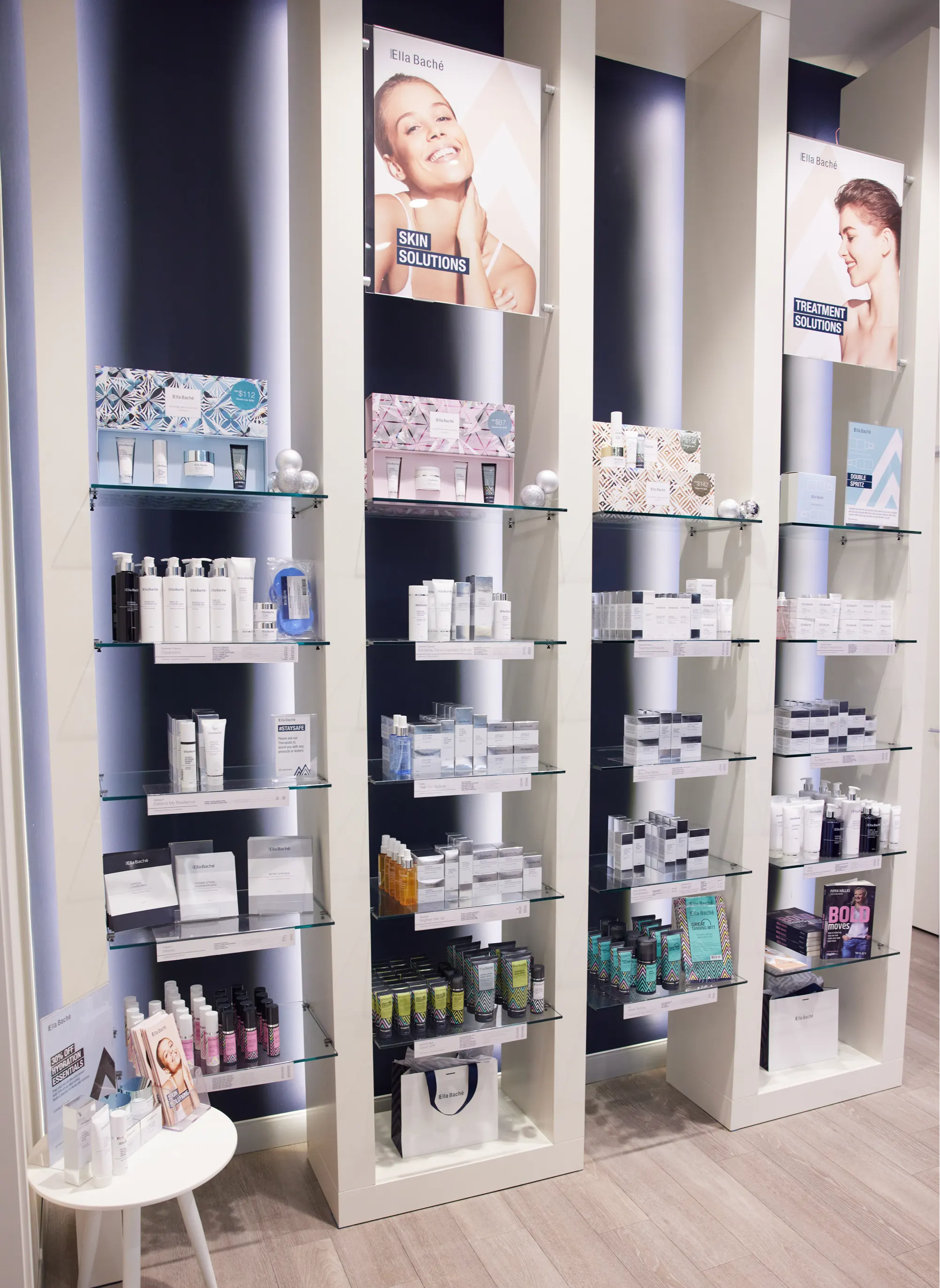 ---
---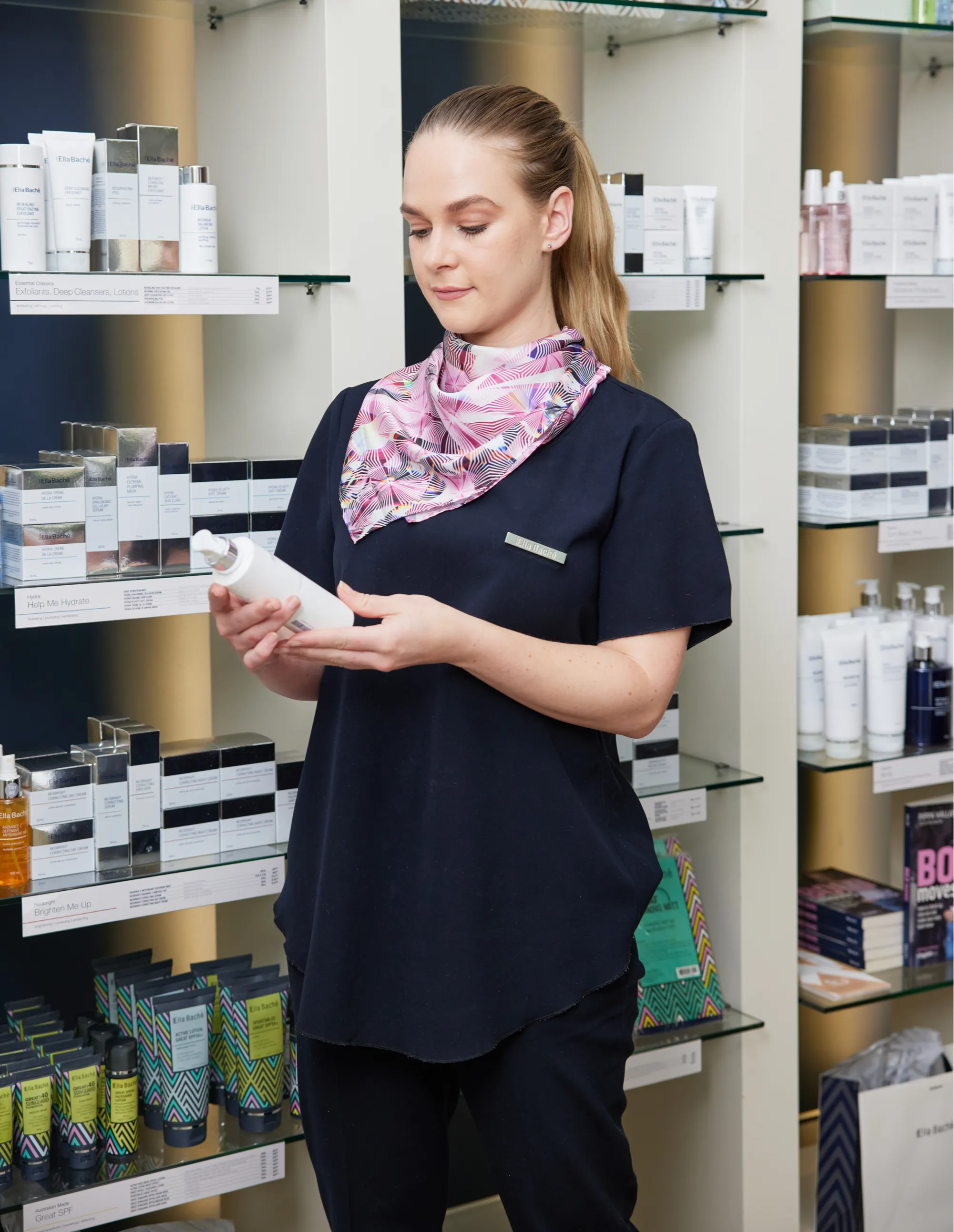 Product Innovation
At Ella Baché, we know that staying competitive and at the cutting edge is paramount, so we have a team of product specialists and managers that ensure we are always looking forward, whilst testing and trialing the latest ingredients.
Education and Training
Education and knowledge remain at the forefront of Ella Baché – so much so, it has enabled us to become the brand we are today. So, for you and your team we provide education tools and access to support when needed on the latest skincare treatments, techniques, and products – this designed to maintain and improve your product and treatment sales, whilst effectively merchandising your salon and educating you and your team on campaign strategies and promotional activities.
---
So, if the idea of taking control of your future, and joining Australia's largest premium skincare franchise network sounds idealistic, not to mention fulfilling, then an Ella Baché franchise may just be the perfect move for you. It means learning from our inspiring history and contributing to our exciting future, it means you wont settle for anything but the best.
---
---