Danielle Mulham of Posse sits down with Ella Baché CEO Pippa Hallas to discuss all things BOLD moves.
An entrepreneur, creative and muse to many Danielle Mulham is no stranger when it comes to making BOLD Moves. The brainchild behind cult resort wear label Posse, Danielle exudes endless European adventures with collection after collection leaving a sense of irreplaceability in both your heart and your wardrobe, forever. A true representation of someone who leads with passion, I am given the sense that Mulham, amidst facing setbacks on her journey, has continued to trailblaze throughout the fashion industry – so with that, I welcome her to my 'BOLD Women' series where we sit down and discuss the beginnings of Posse, her journey and the BOLD Moves she has made along the way.
"The beginnings of Posse were founded after learning what girls were really wanting to wear; easy and effortless pieces that were feminine, timeless and affordable. I wanted the brand to reflect a sense of approachability and inclusion, so that's what I set out to do. I made my own website from scratch and 3 months down the track I was the accountant, wrapper and packer the designer and customer service manager – you name it, I did it!"
I always had a love for fashion and styling, but in the beginnings design wasn't at the forefront of my mind – For as long as I could remember I dreamed to be a stylist, I spent years watching my mum who has the most incredible style effortlessly curate her home, even down to the way she sets the dining table. She has a true knack for finding the beauty in everything I continue to draw inspiration from her today. With a completed degree in 'Styling and Creative Direction' at the Whitehouse Institute of Design, and years of interning under my belt, I started my own online publication – it was around the clock work but it gave me a complete understanding of what women were really wanting to wear. So, with very little fashion design experience and a whole lot of encouragement from my friends, my first Posse collection came to life – one that I will cherish forever!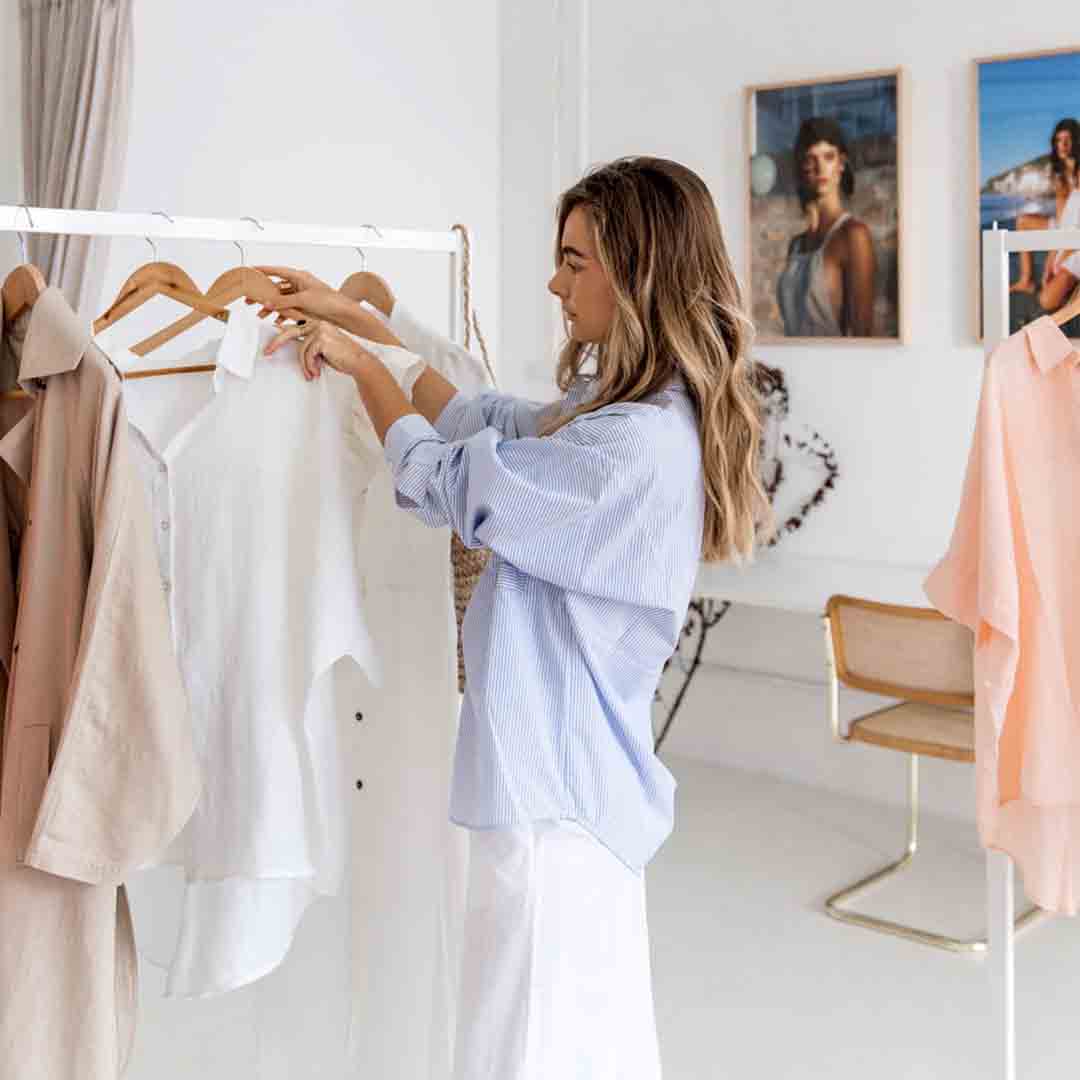 In the beginnings of Posse I felt like there were more setbacks than successes – You name it, I guarantee you, we went through it. I have even had employees say to me 'Dan, you are the luckiest, unlucky person I've ever met'. Of course, there have been moments where I thought to myself 'should I keep going?'. But, reflecting on those times makes you realise that those things happened for a reason, it shaped the brand into what it is today. So, with that I say without the lows, how do you appreciate the highs?
"I am obsessed with beautiful imagery, and always have been…I grew up idolising the likes of Grace Coddington and Edward Enninful. Discovering the beauty in all aspects was imperative for the beginnings of Posse – with next to no budget creativity was key."
I'm a big believer in trusting your instincts, if something doesn't feel right, I won't commit to it – In the first few years of Posse, the growth of the brand happened so much quicker than anticipated and from this, so many incredible opportunities arose, much to which I had to turn down because we didn't have the infrastructure nor the man power to take them on at that time. For me, it was so important that I stayed true to the brand, and not do anything half-heartedly.
For Posse, the story stems from the BOLD women wearing the clothes, rather than the clothes themselves – In the beginning I felt the need to create the Posse woman, someone who I could refer back to every collection to ensure I stayed true to the brand. We think of this girl in extreme detail, even down to what's in her handbag, what's on her dressing table and what jewellery she wears. She's the women in the room that everyone notices, quietly confident, with a sense of elegance and the best part of it is that she is blissfully aware of it all.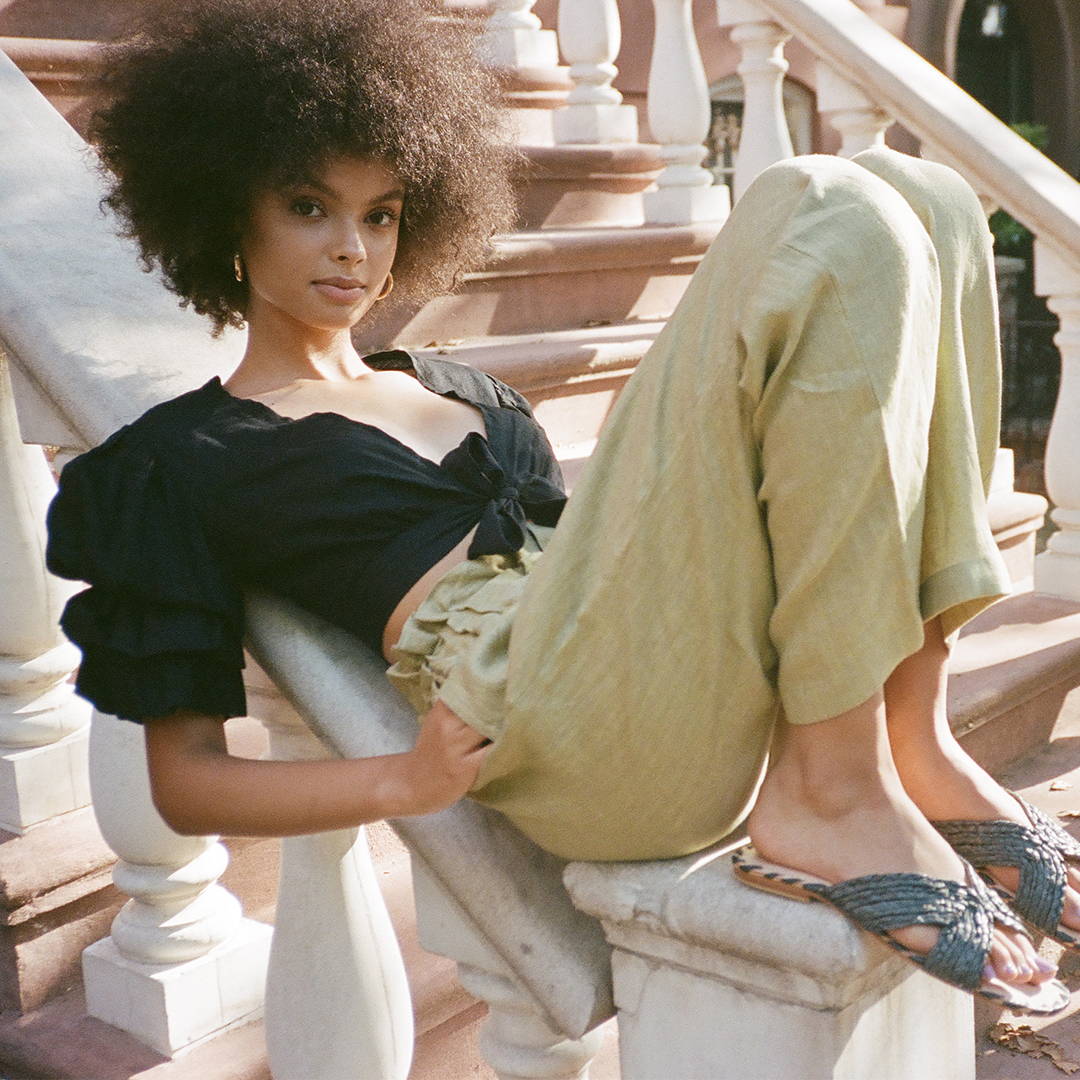 "The Posse woman walks into the future with a confident stride, she doesn't run, she is approachable and relatable. Hence, the story lies within her and will be continued to be told through her eyes."
As time goes on, you learn to adapt and understand limitations – Running a label on your own can be extremely daunting, and without a tribe of supportive people around you, you will quickly burn out. Whenever that familiar feeling of overwhelm sneaks in, it is that tribe of amazing women that can bring a unique perspective to the situation. With age, I have learnt not to take everything so seriously, even when the big issues arise – life does go on; it is all about finding the solution. And, when s**t gets really bad… there's nothing better than a margarita to clear the mind!
The key to leading a bold life, first and foremost is being surrounded by love – that is what gets me through my days, weeks, months and years; it's all about being surrounded by loving friends and family, supporting you and believing in what you do. Secondly, don't be scared to take risks! Some of the biggest risks I have taken have led to the greatest successes and accomplishments in both my personal life and career. I never want to wake up and have regrets about "what could have been".
"Learn from your mistakes and move on, it is so important not to get caught up in the past. I'm a big believer of what you put out to the world, you receive back. In order to truly live boldly, always remember to stay true to yourself and what you believe in."