It started at a Melbourne café with a simple idea: keep it and use it again. And that is exactly what Abigail, and her brother did.
After a career in law, Abigail craved creativity and innovation, and it was just that, that saw her launch Bluebag, a fresh and healthy concept café across Melbourne CBD – alarmed by the amass of disposable cups used throughout the vibrant coffee scene, Forsyth made it her passion and purpose to focus on sustainability – cue the launch of the KeepCup.
Today, KeepCup is a household name; but as many 'overnight successes' it came with years of hard work, grit, and creativity, three traits that Abigail wholly represents. A Business women's Hall of Fame 2015 Inductee, Forsyth's passion revolves around environmental impact, a movement that has introduced many of us into the world of re-use and sustainability -
Here, we sit down with Abigail and talk about the beginnings of her career journey, the Bold Moves she has made and her hopes for a more sustainable future.
"Being single minded and learning to say no, is harder than saying yes. But sticking to our mission, amidst the doubt saw us launch not just a product, but a whole category – the reusable cup."
---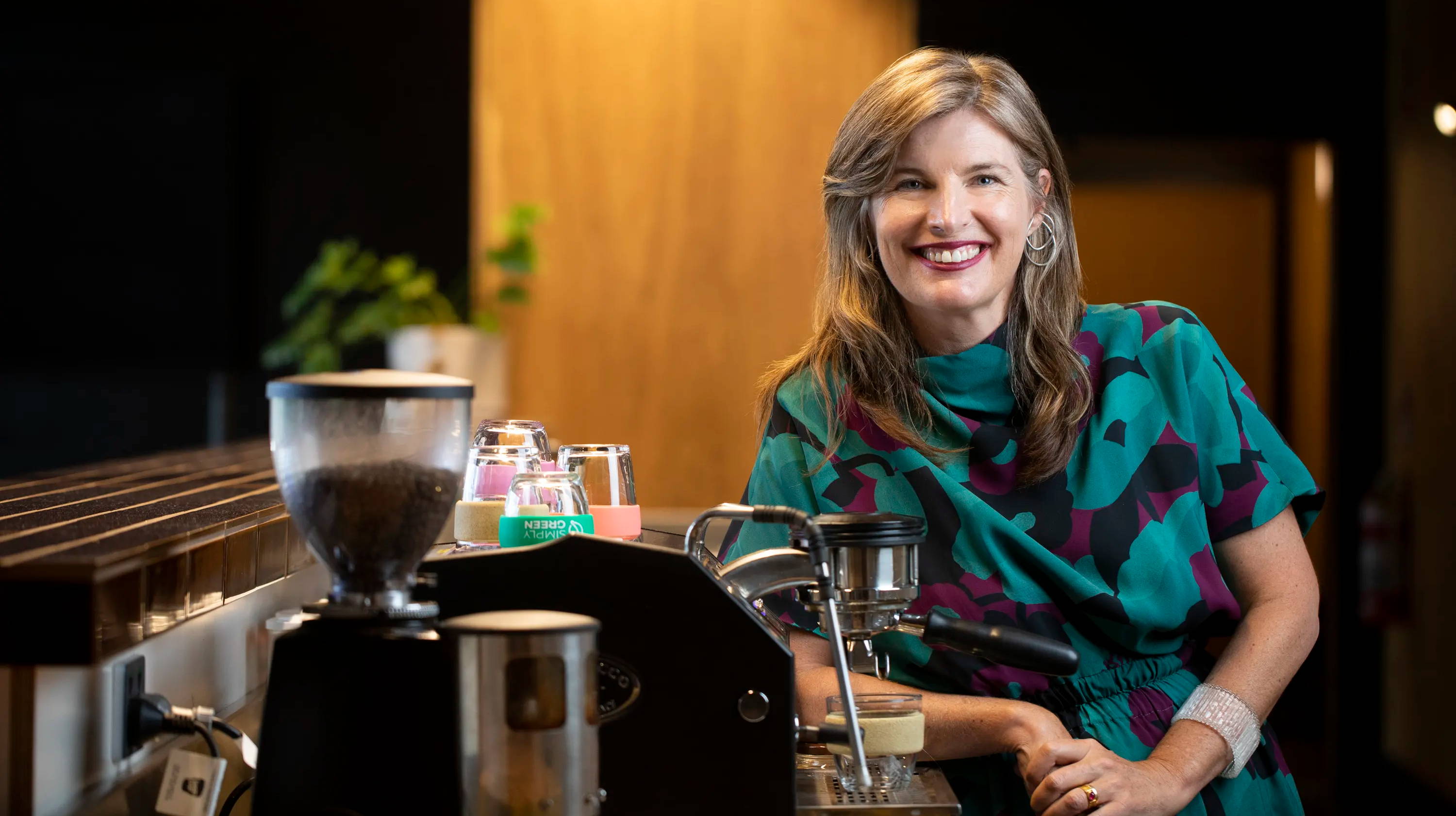 ---
I started by tracking the problem back, back to the use of single use plastics – My biggest Bold Move, was launching a product to serve a need that initially didn't exist. Many suppliers and partners struggled to see the vision, it took over two years of intensive design, concepts to launch the first KeepCup. Today, I continue to focus on sustainability and environmentally friendly practices – and I know it has been a slow shift for many, but, with an increasing pressure to adapt to change I hope to see many companies out there making it a key part of their businesses, and their business strategies.
KeepCup is a simple product whose great designs and marketing gave communities permission to do the right thing, and, it was a combination of these three steps that allowed people to come on that journey with me:
In order to catch the eye, I focused on fun colour and design, and a close appearance to a disposable cup – although initially discrete, it was my intuition that I followed, which became bolder over time.

I gained an understanding of who the influencers and drivers were going to be, as they were the ones who would be driving the sustainable behavioral changes.

I focused on a clear mission, always communicating what I was trying to do whilst being inclusive, you don't have to be a greenie, you just have to want to drive change and be ready to go where your values take you.
"There were times throughout my journey that I felt my voice wasn't being heard, but I simply chose not to focus on it – I built a business that is 60% women, we are driven by purpose and values."
---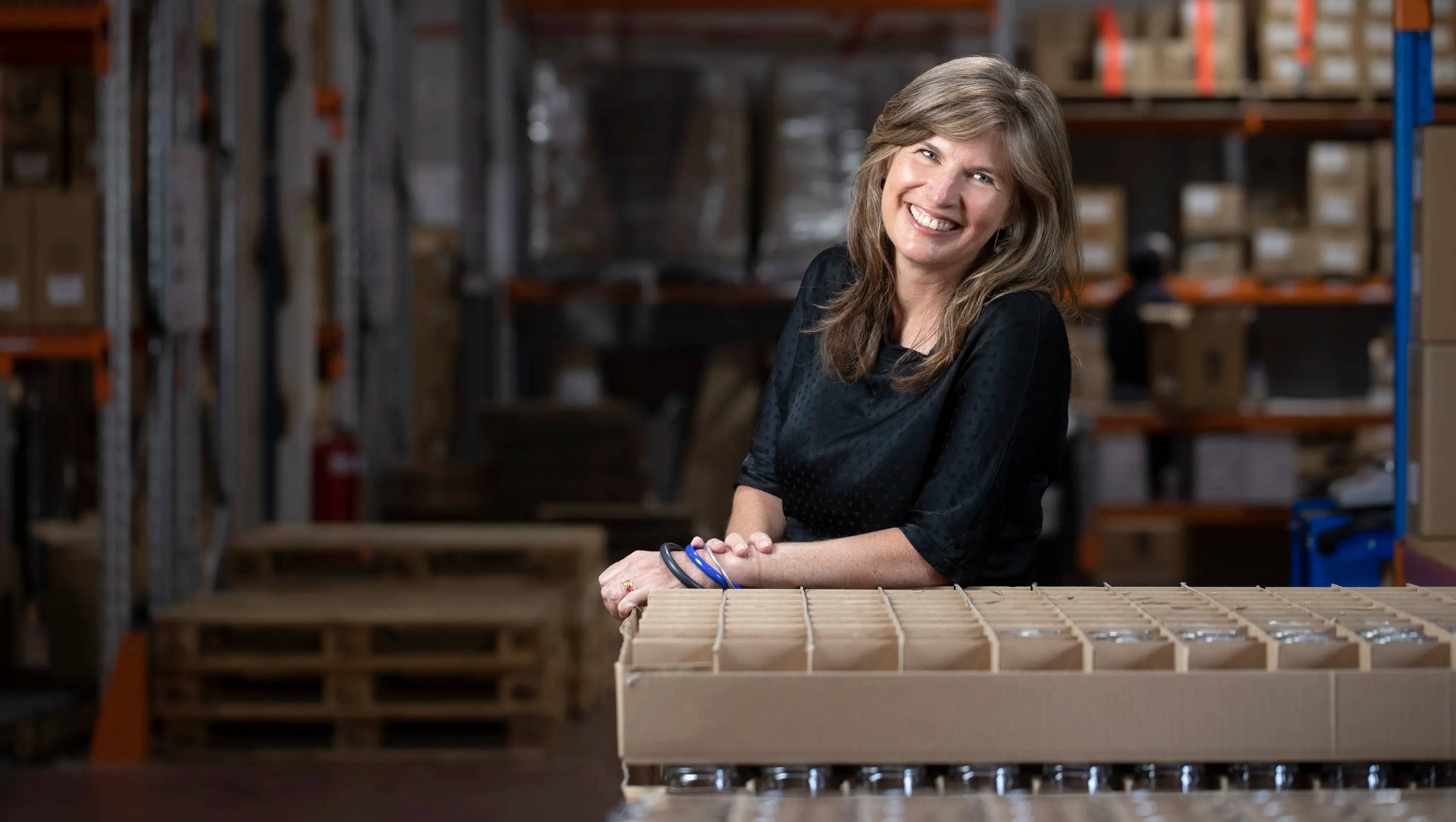 ---
To live boldly and authentically, would mean living a life of integrity – For me, living boldly is making one decision after another. Your life and story will be impacted by events outside your control – it is up to you on how you keep writing your story. And, when it comes to authenticity, to a degree you need to compartmentalise to focus on the present – but when things get out of whack, which inevitably they do – it is your values that will bring you back to balance.
"It is essential to build a supportive tribe of people around you, for me I have both men and women (and kids!), who hold me to account, offer perspective and make me laugh."
I am committed to net zero by 2025 – KeepCup is designed as a reusable and repairable product, and with an intended long lifespan, we have a lower carbon impact than single use cups. As a business I chose to start up and lead, so, we will be sharing our carbon reduction journey as a resource for all, showing the bumps alongside the wins. My focus for the future, real reductions over offsetting – empowering others to reduce their footprint, one coffee at a time.
---
---