Originating from Australia its hard to fathom the diverse and arduous CV that Kate Dunn top dancer and renowned choreographer holds.
At just 15, Dunn's career started when she was offered a R.A.D scholarship at England's Royal Ballet School, and it was from here, that she began too seamlessly move internationally through the many disciplines of dance. Whether it the Royal Ballet, Sydney Dance Company, Chunky Move and Bangarra, Musicals in London or Broadway as a dance supervisor for Billy Elliot, she developed a unique ability to immerse herself in the many cultures that dance offers.
This we take as no surprise, as when we sit down with Kate, she speaks of her accolades humbly; ever vivacious, vibrant, and creative there were many bold moves Dunn made throughout her career and when asked, her response is simple:
"My passions are my purpose; it is the pure embodiment of who I am".
Here we chat with Kate on her journey in an ever changing, fast paced industry and learn of the Bold Moves she has made to thrive.
Much of my life has been fortuitous but in saying that, it has never not come without discipline and hard work - Being offered an opportunity to dance with England's Royal Ballet School at just 15 was a break that doesn't come by often, but with that, came massive changes. Living in a shared house in London at such a pivotal time in my life bought great learnings, I was a teenager, that quickly became a woman – I had to learn to look after myself quickly. Through trajectory all the bold moves I have made throughout my career where always led by the fire and passion in my belly.
My approach to life is an open book, to be continued – After losing my mum at such a young age I became the decision maker and for me, dance wasn't a choice – it was a purpose. With time, I have realised that music is my passion, but I have chosen to embody it rather than play it. As life played out, I found myself as a single mother in London, there was no other choice other than to get down and work hard, which I did – my children became my driving force.
Setbacks came and went, but so did many sliding door moments – Setbacks for me came and went in the from of relationships, it meant moves came, re-establishing networks, friendships, cultures, and work. But when I look at these setbacks, I find many sliding door moments, one was my time with Billy Elliot which took me from London to New York – it opened my world to musical theatre and choreography.
"We need to look at opportunities through a different lens, the time I've spent dancing, performing, and choreographing I've used as a wonderful way to enter the world of escapism and creativity – I made it a part of my soul, my sole responsibility".
---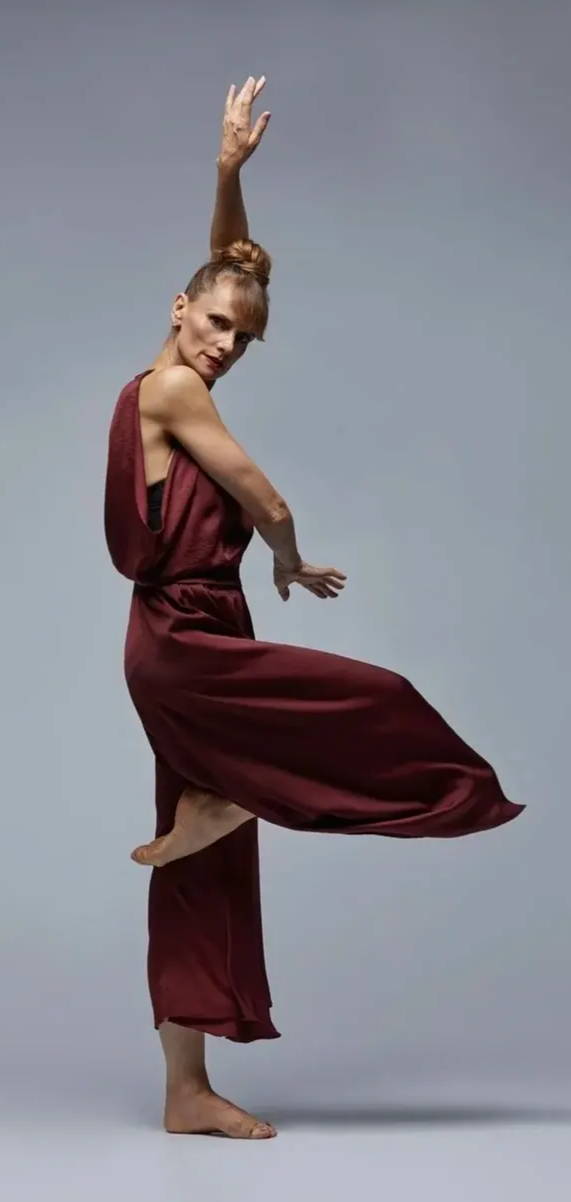 ---
Being your own authentic self will allow many amazing women to gravitate towards you – In my personal experience the world of dance is very diverse and inclusive, it isn't as the media portrays. Everyone is working so hard for an end goal that being supportive and inclusive becomes a part of thriving, you are family; and it's those fundamental relationships that have enabled me to do what I have done.
"In a largely male dominant industry, there has been many times that I haven't spoken up, whether it be shyness or intimidation, it has taken me until now to realise that I need to speak up, and own my voice - its time for me to back myself."
It is not always easy to share your mistakes – Growing up in a perfectionist environment I found sharing my mistakes difficult. But, when things get tough I always say 'bare down and push down with grace' … when in childbirth this propels us to where we need to get to, when it gets really tough, you need to bare down and you will get through it. Pushing past that sense of perfectionism, I immerse myself in exercise and being creative, I recommend choosing an outlet that works for you – it's about building confidence and breaking through what's been established ahead of you.
"Living boldly for me means holding values, kindness and creativity close to my heart, never afraid to think outside of the box or thinking unconventionally for that matter – be energised and curious and lift as many people up along the way." 
I love the saying by Bruce Springsteen 'nobody wins, unless everybody wins – For me this quote couldn't ring truer, I am passionate about seeing equality, diversity and belonging in all ways; a place where we can seek joy and inspiration through one another, authentically.
So, after spending 25 years living overseas, I am back on Australian shores, and I am going to approach my next chapter by putting myself out there creatively and confidently – I am ready to make my next bold move.
---