In the latest edition of our BOLD Women Series, we sat down with fashion veteran, former editor-in-chief of Harper's Bazaar and fashion consultant Kellie Hush. Often described as one of the most powerful women in fashion, Kellie was recently named on Rag Trader's Power List and is a regular fashion commentator on television, radio and in print media across the globe.
With more than 20 years' experience in luxury and Australian fashion, as well as previous board positions including Board Director for the Royal Hospital for Women Foundation, raising over $2 million for the RHWF Fertility and Research Centre, we sat down with Kellie to talk all things BOLD, beauty and beyond.
What does BOLD Beyond Beauty mean to you?
I think bold always for me is a confidence. I love bold people and personalities. People that can come into a room and own it. I like the word bolshy as well. Bold and bolshy together, I think especially in women, is a great characteristic to have especially in competitive workplaces. If you're bold and bolshy you standout.

Beauty for me is that I don't wear makeup when I don't need to. I clean my skin and moisturise all the time. I put on makeup only when I really need to wear it and I still don't wear a lot. I'm very into just wearing sunscreen and a bit of mascara and maybe a bit of colour of my lip and cheek. Keeping it minimal, but when I don't have to have make-up on, I've got it off and my skin is clean and moisturised.
Ella Baché has always represented beautiful skincare and fresh beautiful skin and I think the girls that have always been in the campaigns really represent that as well. There's a beautiful youthfulness about the brand even though it's an established brand. 
It's an Australian brand that I grew up. Sharon McKenzie, a very good friend of mine who is also a journalist, when we were in uni together, she used Ella Baché products. She was from Sydney, and she moved into my house for a while when she got her first job in Canberra and I just thought she was the coolest girl, the Ella Baché products had a lot to do with it to be honest.
---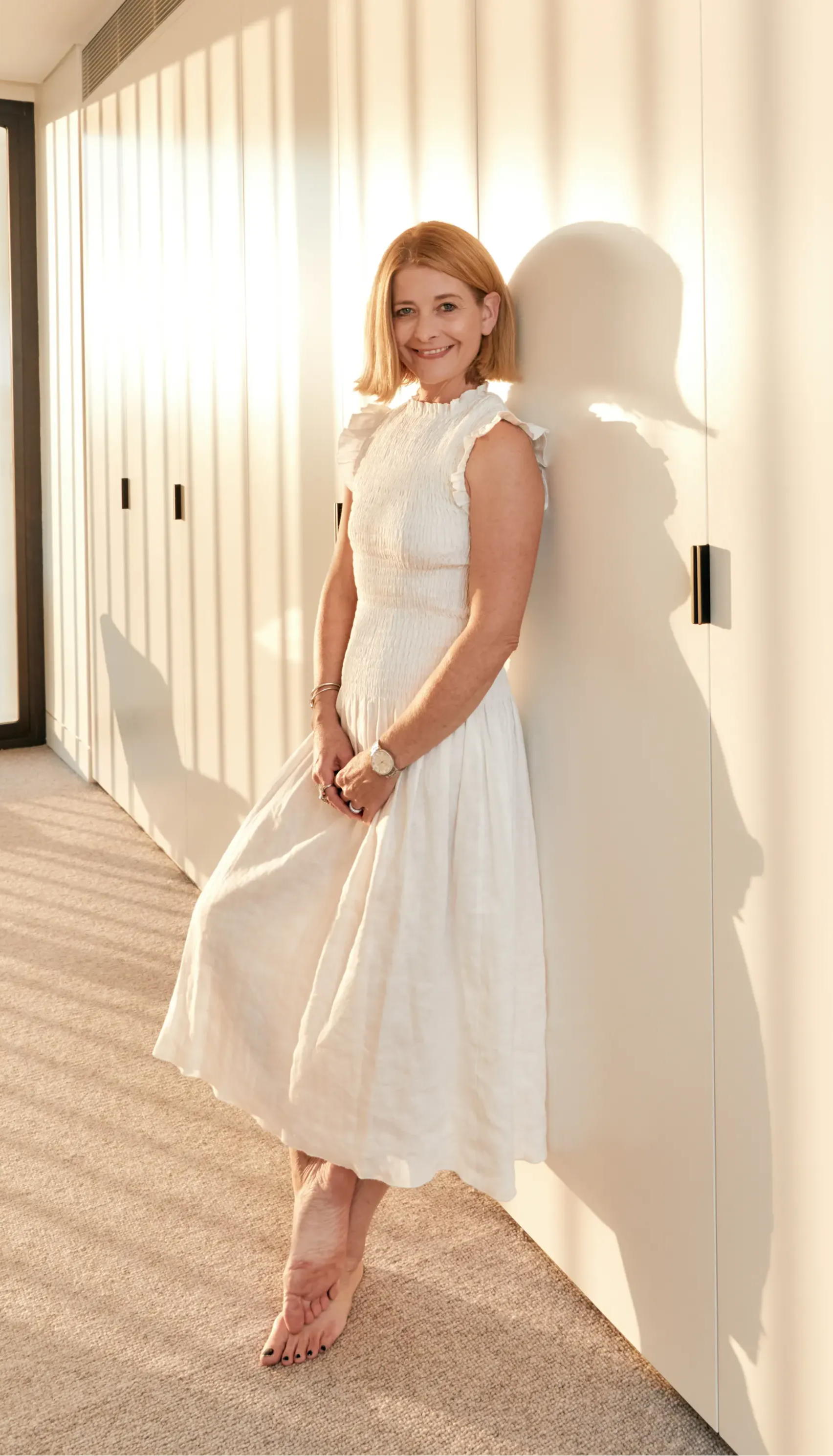 Is there something about yourself that you have struggled with over your lifetime?
I was diagnosed with breast cancer when I was 39. Although I had a massive health shock, to be honest, it was frightening at the time but I had incredible medical care which we do in this country and it makes you realise that it doesn't matter what age you are you have to look after your health and listen to your body. I really did listen to my body at the time and I'm glad I did because there was something sinister going on and if I had ignored it, thinking that I was only 39, thinking that nothing could be wrong, potentially the prognosis wouldn't have been as good in the long term.
---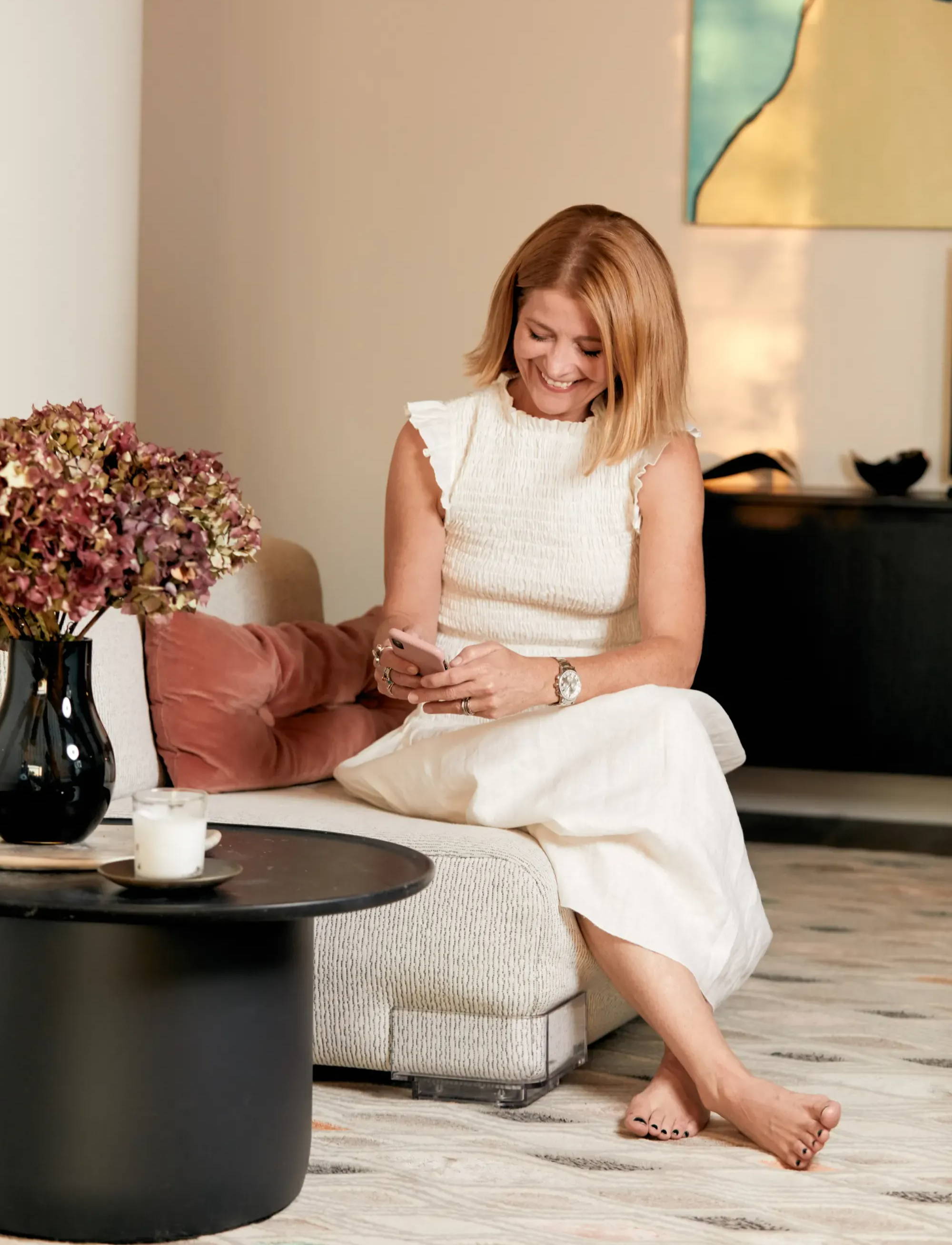 What is the boldest move you've ever made?
Quitting my job at Harper's BAZAAR. It was such an incredible job and I'd had an incredible career in the media and I think it was a very bold move for me to say that after 25 years I needed to change. I was 45 at the time and I really wanted to explore other avenues and take my career and another direction. I think that was a pretty bold move.
When I left BAZAAR I went into a retail business, and there were a few people that questioned my decision. I did it for 12 months and it didn't work out. At the time I thought it was one of the worst career decisions I've made but people often ask me for career advice, and often you're not very good at giving yourself advice, but I've always said to young people that you never make a wrong career decision because you learn something every step of the way. And I learnt so much from that 12 months that I've been able to take into my consulting jobs. Now I know how to run a retail business. I didn't know that when I was at Harper's Bazaar and I think at the time it felt like I'd made the worst decision of my life but I think it's lead me down another path which I'm loving.
We are all running a million miles per hour, do you ever feel like you have bitten off more than you can chew?
All the time. I'm quite human about it too. When I've bitten off more than I can chew there might be a few tears or I might say I can't do this anymore. But my husband always says this to me, you'll get through it, because I always do get through it. I think that as someone that has been busy and ambitious their whole life, I do always get through it, there's never been a time where I haven't got through it, even during really challenging times you get through it and I think that's what you always have to remember. If the hill looks too large, you know that you're going to get to the top and you're going to get down. That's what you have to remember when you think there's no way you can achieve what you have to, and if you don't, don't worry. I've failed lots of times too.
Lastly, what's your best advice, that you live by yourself, to give people who want to live a bolder life?
I was mentoring some women today and we were talking a lot about work-life balance and I think that work life balance is really important, and I think to go out and be your best person in the workplace or at home you need to make time for yourself. I think I'm learning that as I get older to be the best person in the workplace, I need to ensure that I get to yoga in the morning and that I'm home at a reasonable hour so I get to spend time with my children. I heard Gail Kelly, the former CEO St George Bank, say once that when you leave the office you need to leave the office in the office and not bring it into your home. I think it's really important thing when you are a busy career person. I think it's really important that when you step through that threshold of home that it's home and you switch off that phone.
---
---