Kelly Baker Jamieson was just 26 years old when she launched her first business, with a vision to create bouquets out of the finest chocolates, and fresh fruit, rather than flowers. This saw her launch Edible Blooms, a bold move that made $1 million in sales in Baker-Jamieson's first financial year of operation.
Opening its colourful doors in 2005, Kelly backed her intuition and poured her life savings into her new business venture. Filled with entrepreneurialism and a healthy sense of naivete, Kelly had a desire to be the master of her own destiny. Without fear of risk and barriers she set out and worked on what needed to be done and how to make it happen. A mindset that turned her dream into a reality, and an approach that sees Edible Blooms delivering thousands of delicious bouquets daily, around Australia.
We sit down with Kelly to talk about the highs and lows of her career journey, the bold moves that were made along the way, and her key piece of advice to overcome the inevitable challenges that come with business start-ups.
Being bold and starting your own business doesn't come without obstacles, how did you overcome these?
"Having the guts to be bold and own my own career journey did not come without its setbacks"
"My ah-ha innovative business idea didn't come without challenges; I had never worked in retail before. One day I would have tens of sales, and the next I would have almost none. My analytical brain couldn't work it out, so I delved into the importance of having a customer database to even out my highs and lows. Business start-ups can be so inconsistent and it's a roller-coaster when you first start. Sometimes it felt like a tough, uphill battle that took a lot of resilience to keep putting one foot in front of the other, but we got through it, and it is from those experiences that we grow. In those early days, it's all about creating momentum
What mechanisms did you use to overcome these challenges?
"The slight edge of importance is being optimistic and positive, and the thing that helped me was always seeing the glass half full, turning a challenge into an opportunity. Being solutions focused has also changed any challenges into learnings."
How did you create a vision that took people on a journey with you?
"In the beginning I had a concept; to build upon my vision it took courage. I gained courage from other people, not myself. It's recognition from others and understanding how important role models and mentors are that keeps me driven. 17 years of learnings has enabled me to pass on many key pieces of advice when it comes to business start-ups. By believing in my vision and being confident in decisions gave others the confidence to join me in this journey"
---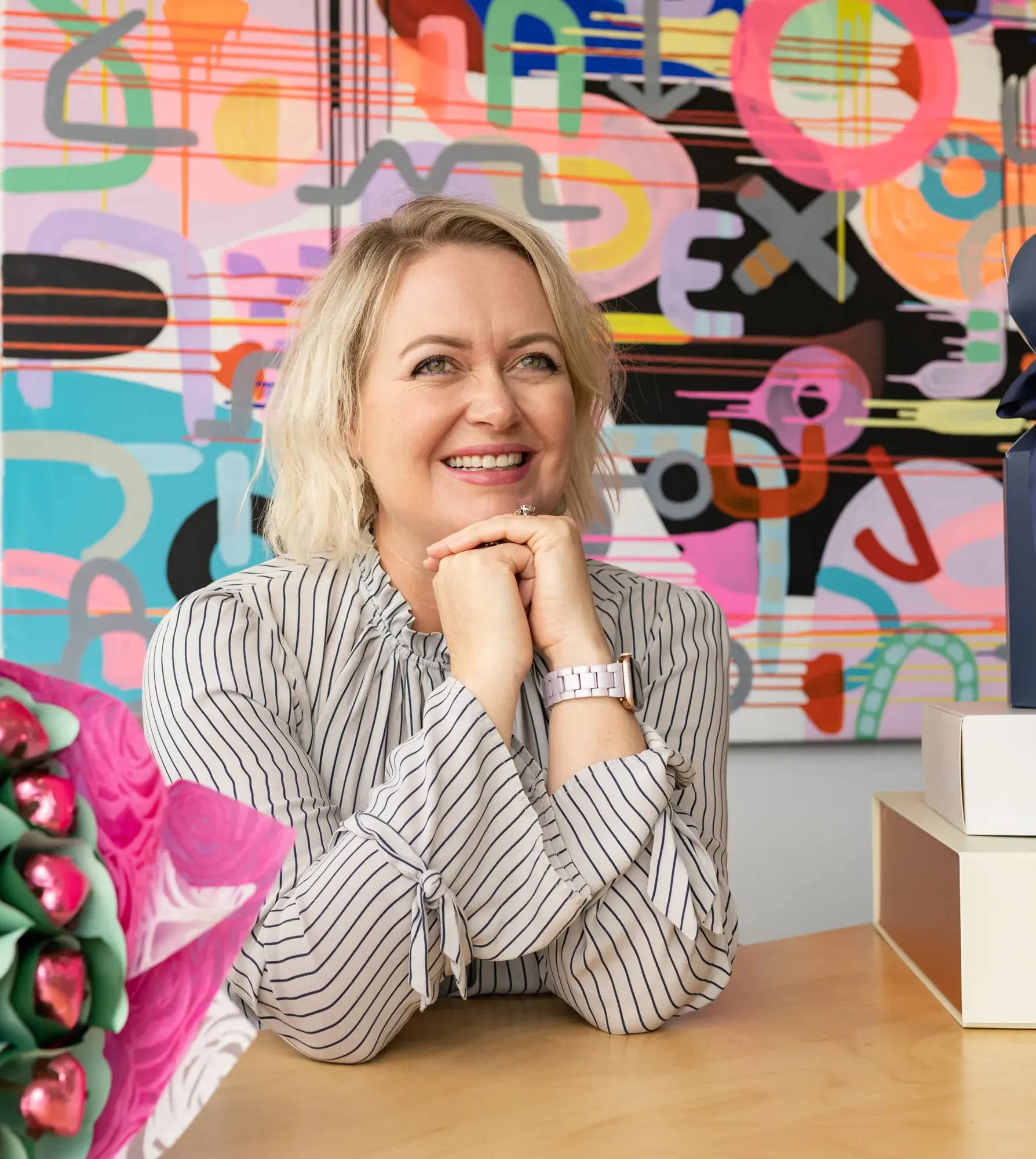 Making Bold decisions throughout your life and your business would have become imperative to thrive, if I said "She lived a bold life" what does that mean to you?
"Living the life that you had dreamt of when you were a little girl, it's all about childhood imagination, practicing gratefulness, and following your intuition."
Collaboration is now more important than ever. How have you built a supportive tribe around you?
"By making lots of mistakes, the only way to make a great tribe is by making the wrong choices then collectively learning from it."
Lastly, if you had 20 seconds of insane courage what would you do?
"Pack the family up, have zero plans and backpack around the world!"
---