Lucinda Mills is the founder and master mind of the ever heavenly and luxurious One Hot Yoga and Pilates Studio – a space of complete calmness and luxury, it's somewhere I find myself daydreaming about especially during this time. To celebrate BOLD Women, Lucinda and myself sat down to discuss her BOLD Moves, business journey and how she's has adapted to the current times...
"After teaching Yoga and Pilates for 10 years I recognised improbable expectations of the commitment required from students, which I have never believed necessary to experience the full benefits of practice."
This is where the dream of 'One Hot Yoga' came from – I wanted to create a space that offered a luxury and depth of meaning. A studio that could be beautiful and clean but still be a place of study and learning offering a timetable and price point genuinely accessible to all people, I wanted to remove rigid courses and 2-hour classes.
"I replaced the counterculture that had become attached to new age practice and introduced powerful and accessible yoga".
1. Making BOLD Decisions has given me the courage to move forward - Bold decisions came into practice when I was clear on my vision and values and ensured I aligned myself with them. Did I see myself as a bold person? The answer is no. I see now that I have made decisions from fear, but the one or two major bold decisions I have made in my life now give me an increasingly large amount of courage to keep pushing forward.
2. Recognizing when it's time to level up - As soon as I recognise that overwhelming feeling I remind myself it's time to level up – to learn to do something better, delegate or find someone to help me. I think there are some key factors here to look at that stop people from living boldly. Firstly, it starts with fear, fear of failure, losing money, looking foolish or not being good enough. What is interesting to me is that those failures that I have experienced have been the times that I have felt most alive – not comfortable, or happy, but intensely humble and in a state of learning.
"I think it is important for us to share our mistakes just as much as our wins, I don't feel we learn much from the wins, and they may often be just luck; but the mistakes and how we deal with them teach us everything".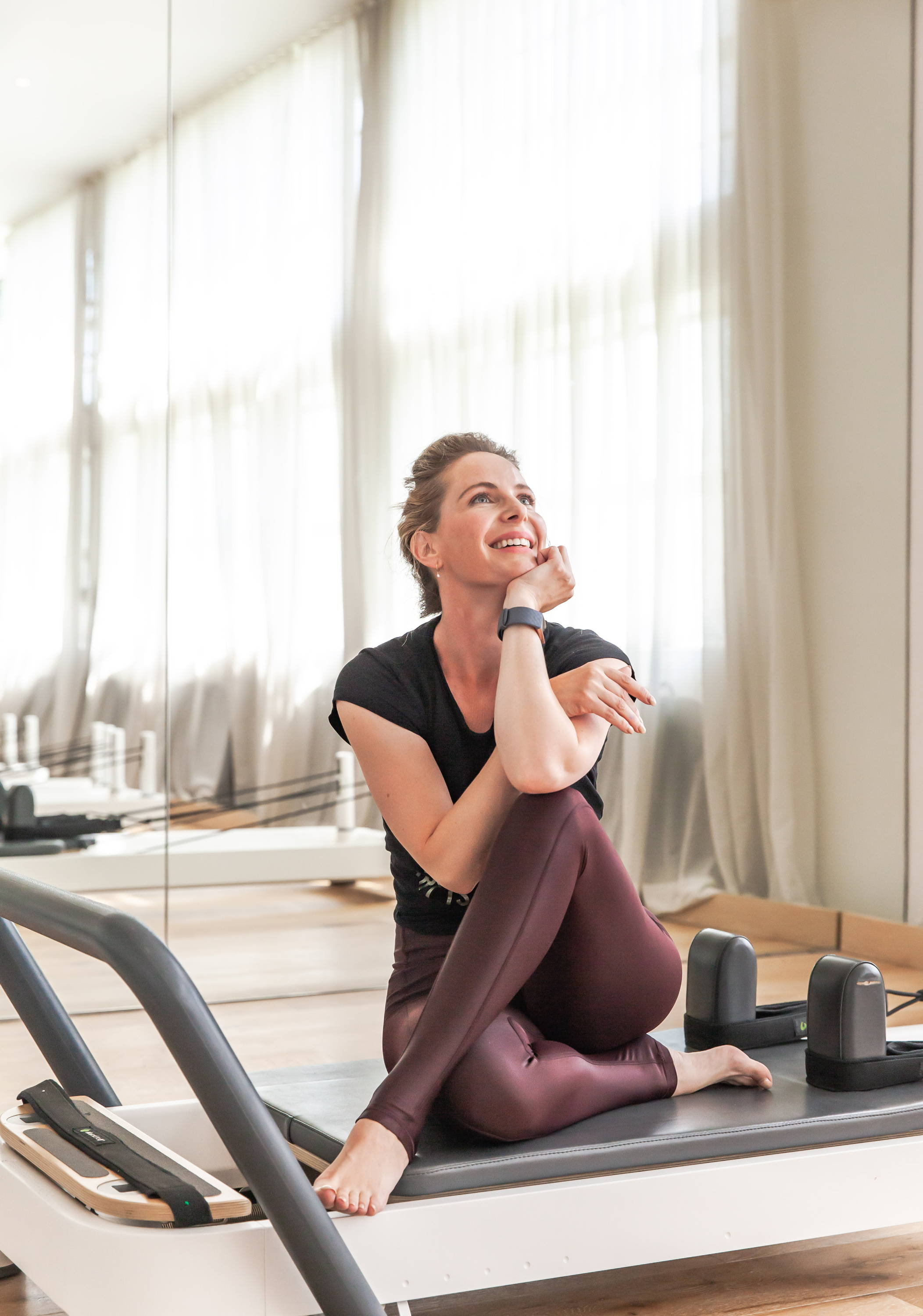 3. Self-limiting beliefs only hold you back - I've had so many self-limiting beliefs and ideas that I am only just beginning to understand, I suspect it will be a lifelong process to unlearn. I didn't come to Yoga or Pilates from a position of trauma or injury, but from the belief in the human potential and wanting to achieve the fullest self-actualisation available. But what I have found in these practices is that they support you in pain as much as they prepare you for excellence.
4. Learning to let go - My biggest learning so far this year has been letting go of binary values around emotions – that some are good and some are bad, and just feel into all of them. I think being perfectly and fully yourself without apology is bold, and it gives people permission and inspiration to do the same.
5. Learning to recognize your own and other people's emotions – This is the foundation for looking after ourselves and others. That is broadening our language beyond "mad, glad or sad". A 10 minute daily mediation is an essential life skill.
Join us for 10 minutes today in a stretch sequence that will change your day... One Hot Yoga Pilates Program Director Tahlia shares a quick stretch sequence to do at home.