From banking to beauty, we sat down with Michelle Hu of Etoilé Collective; An online destination for beauty accessories with a mission to provide better beauty moments. Born in Melbourne to Chinese immigrant parents, Michelle had an fortunate childhood with the opportunity to try anything and everything – drawing classes, tennis, swimming, piano, violin, saxophone.
Eventually studying a Bachelor of Commerce at the University of Melbourne with majors in Economics and Finance, Michelle then landed a role at an investment bank in the mergers & acquisitions department. However, 2 years in, Michelle's career to a sharp turn when she found so much passion with her side business – Etoilé Collective. We spoke to Michelle about starting from scratch and the BOLD Moves she's taken along the way.
What does Bold Beyond Beauty mean to you?
The phrase to me means being able to feel the same amount of strength, ambition, and power when you are bare-faced and free from any cosmetics as you do when you are not. It's being able to harness your confidence from YOU, without the beauty.
Whilst this is not something I struggle with now; it did impact me heavily during my most formative years of developing a personality and personal identity and that was being Asian. I remember so clearly being teased for having different shaped eyes which actually led me to finding my passion for beauty products… and the accumulation of so many products is what kickstarted Etoilé Collective, so I suppose it was a blessing in disguise? Ha!
What does your BOLD journey look like?
Taking the leap from a stable, secure job and putting all my eggs in Etoilé Collective has been my boldest move. This year I'm focusing on putting myself forward and sharing my story – I am incredibly passionate about showing others, particularly those similar to me with conservative parents, how the path to take does not have to be the often trotted one. You can forge your own, you can take multiple turns, there no longer exists a linear path. Bold is being daring, pushing your limits, running through obstacles and being unwavering in sticking to your principles and values.
I'm sure all business owners can relate to me when I say that every day, we come across setbacks of different size. At the start, this included: Working my way through horrendous suppliers, finding the right systems for our business, having a whole batch of items produced with a defect and having to open each individual item up to fix it ourselves and re-package the item. Urgh!
---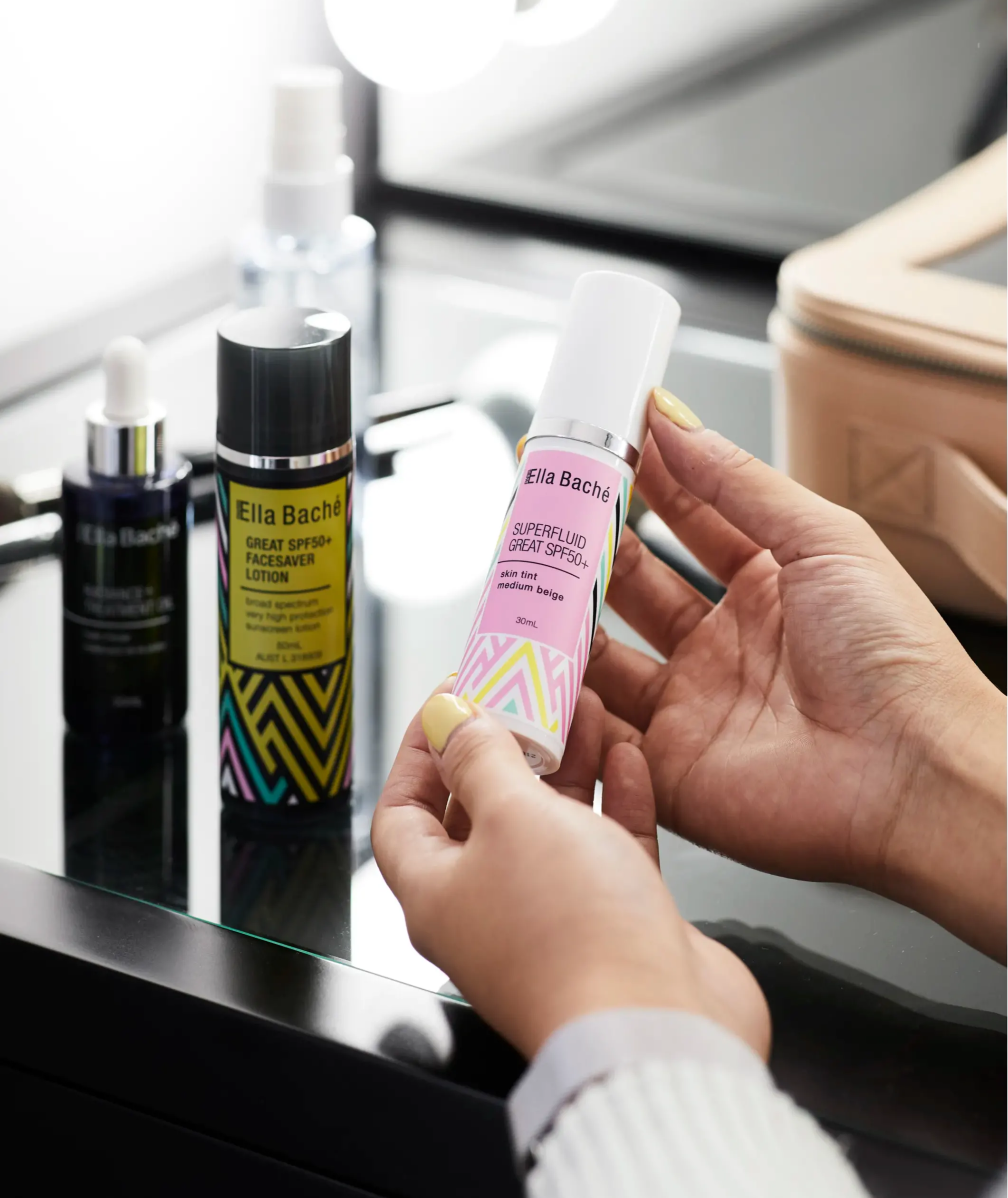 ---
---
With your busy schedule, do you ever feel like you've bitten off more than you can chew and how do you manage that feeling?
Totally! But I've noticed that those feelings flow in much less regularly when I'm constantly learning, reading, keeping up to date with what's happening in the industry and being prepared for every scenario.
I wholeheartedly live by the quote "You miss 100% of the shots that you don't shoot". This quote was what I kept repeating to myself last year when a producer from Studio 10 reached out for a live TV interview. I was so incredibly nervous and fearful that I almost turned down the opportunity. That interview significantly boosted our brand awareness and continues to be one of my proudest moments on this journey.
For me, it has been a very gradual process of strengthening the more rational thoughts and being able to selectively tune into the voice that says, "it's a marathon – this moment will pass". And I think I have only been able to do that from continued meditation, finding enjoyment from activities outside of work (hello tennis!) and a great support network.
What do you do when things do go wrong?
Fortunately, I've always had a really amazing group of friends, family and partner who are my biggest cheerleaders. To be honest, the worst "you can't do this" voice used to stem from myself and when that voice got too loud – I would lean into those around me.
I try to appreciate the opportunity to have learnt the lesson and knowing that it won't occur again. In 2019, the way I ordered inventory was really a finger-in-the-air approach. I would pluck a number out of thin air and assume "yeah I'm sure that's fine". As the business grew, these numbers I was playing a guessing game with equated to hundreds of thousands of dollars. In the end, I made a costly error but since then, have built an extremely robust inventory ordering system to prevent that from ever happening again.
Lastly, if you had 20 seconds of insane courage what's the one bold move you would make right now?
Great question! I'd love to turn off all my socials for a week and just allow my brain that mental reset.
---
---