This year we celebrate Mother's Day with words of wisdom from our CEO, Pippa Hallas. Growing up within the family business, Pippa has learnt invaluable life lessons from the courageous women around her and we're excited to share her insights with you.
What was it like growing up in the family business:
On reflection, I am really grateful that I can draw on the lessons of growing up within a family business, which was full of strong females. They taught me to back myself, to find my voice and embrace my own story. On school holidays and weekends, my brother and I spent our time in the business, where I became a very experienced stock packer, so I learnt the value of hard work and building strong relationships very early on.
Tell us about how you juggle the responsibilities of being CEO as well as a Mother:
Being the CEO of Ella Baché and a mum of two young boys; 5 and 8 years old (though the business will always be my first baby!) my days are rather full. When raising boys, I love Maggie Dents down to earth advice - "Laughter, food, fun (and the odd well-timed fart) makes boys feel better."
I am constantly adjusting to strive for balance which includes; listening out for the signals, trusting my instincts, cutting out the noise (and yes my house is very noisy!) and just trying to make the most of the day ahead. As many parents would know, there is no parenting manual, there are no rules, and some days I find that your kids will need more of you, whereas some days the business calls for more attention. The greatest discipline comes with carving out time for yourself. There is no one way to be a mum, every mum does it so differently and we need to support those differences.
---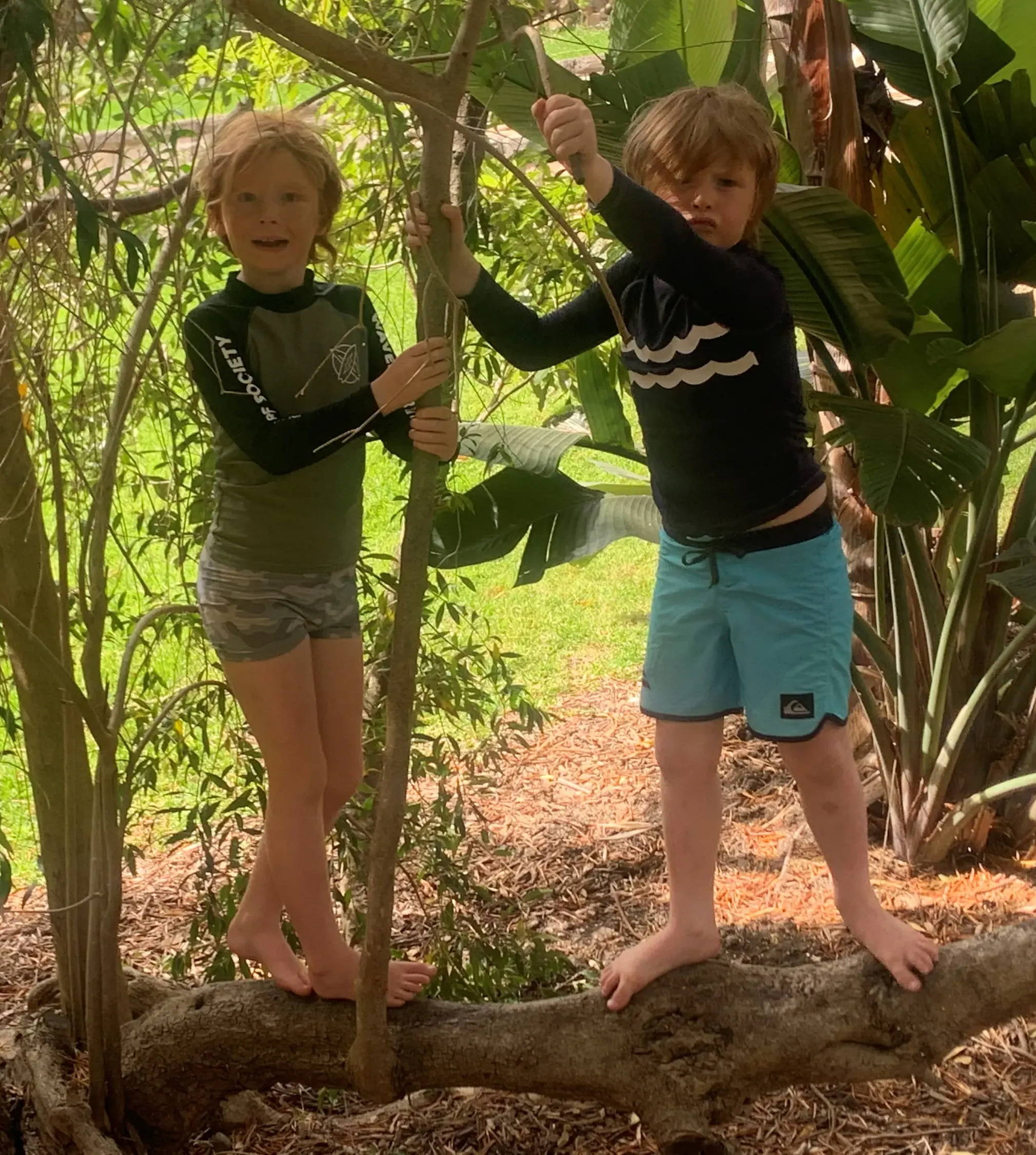 ---
Tell us about your female role-models:
On a personal note, I lost my mum 3 years ago and before that Mother's Day for me was celebrating my mum. It still is but obviously in a very different way. I miss my mum everyday, but never forget the lessons that she instilled in me which I now pass onto my own children.
As I get older, I have realised how much you learn through osmosis from your parents and from the women who come before you. In the early days in my advertising career, there weren't many female role models who were balancing a career and motherhood. I am so pleased that I have a tribe of successful mums around me who are following their passion, working to achieve their career goals and growing into courageous leaders, all while being Mother's at the same time.
---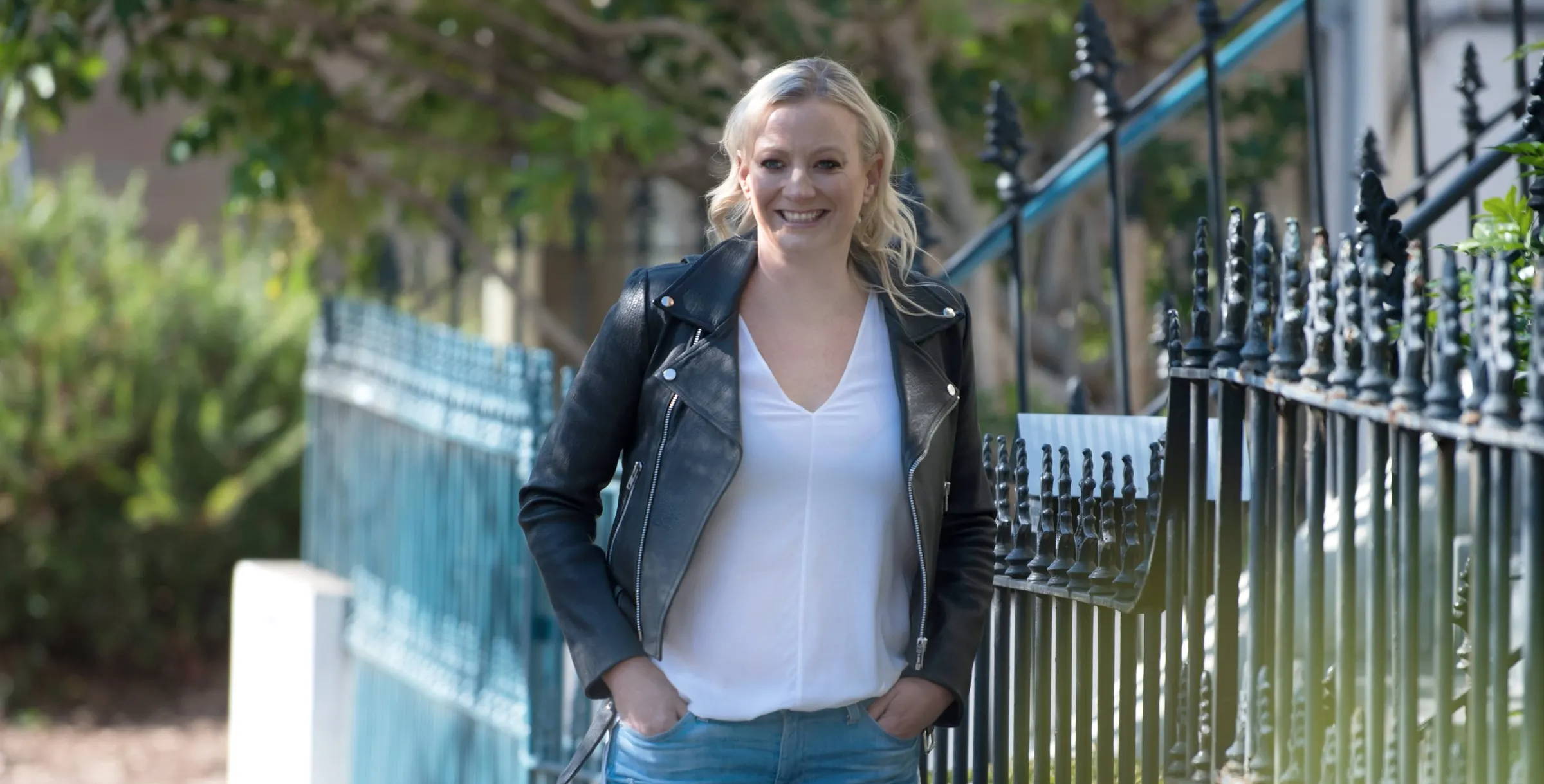 ---
What life lessons have you learnt from the women that came before you?
Like many other business owners, in the past year I have been navigating and leading a business through Covid-19. I found myself reflecting on what I learnt from Ella, my mum and growing up in a family business with a strong female role-models. Ella pulled so many levers that I also pull today when running the business.
Own your skin - learning to be confident in your own skin. Don't try and erase your individual strengths and beauty. Everyone needs to be nourished and learn to love the skin that they're in. Healthy skin runs deep and plays into your self-esteem and confidence. In addition to this, your children look up to you and will need you to believe in them and support their individuality.


Own your tribe. Early on in my career I realised that I didn't need to do things alone. I learnt to build a tribe of women who are supportive, that are trustworthy, be vulnerable with and to help each other. One of Ella's best friends was the first French Human Rights Lawyer - they believed in equality, diversity and chose not to work with people who didn't share the same values. They didn't see color or gender and people were always attracted to them for that reason.


Own your values and principles. We learn our values from the generations that came before us. Our values dictate our own behavior and what sort of mother and leader we become. I find myself saying things and placing the same importance on things with my children that I was taught to value. Surround yourself with family, work hard, put in the effort, be kind, nurture your friends, embrace creativity and step outside your comfort zone. I challenge you to ask yourself what lessons you choose to pass onto your children from the generations that came before you?


Look after your skin.

"Prevention and protection from the Aussie sun" is a mantra that I grew up with in my household. Growing up on the northern beaches in Sydney we were always outdoors and I learnt from an early age that protecting yourself from the sun is the best thing that you can do for your skin. I wouldn't say my children enjoy applying sunscreen, but they never leave the house without 50+ on them every day.
This Mother's Day I am looking forward to spending time with my children. I like to buy them experiences that we can do as a family, rather than material items. Covid-19 has helped us to slow down, to reconnect with simplicity and to embrace adventure through local road trips. My wish this Mother's Day is to spend time as a family, being outdoors and experiencing something new.
---
---