Meet model and environmentalist Rae Rodriguez who is one of the faces behind our #MYSKINLOVES campaign. Rae is a Puerto Rican born, Singapore raised, internationally represented and published model. While living in Australia she completed her Bachelor of Marine Science while her career in fashion started to take off. As a strong and proud Latina woman, Rae has embraced the highs and lows of the modelling industry while continually pushing for equal representation, diversity, and inclusion. We sat down with Rae for 5 minutes to learn about her skin routine and her BOLD story.
1. Can you tell us a little bit about your skin story?
I had the worst skin in high school – but that's what led me to learn how to take care of my skin and I'm really proud of where I've become.
2. What has given you the confidence to own your skin story and to love the skin you're in?
Getting older you learn a lot more about yourself and you learn that everyone's on their own path. They're not necessarily looking at you.
3. What's your best skin tip?
To always check the ingredients – you don't want to be putting nasties on your face
4. What does being BOLD mean to you?
Bold is stepping out of your comfort zone
---
5. How do you maintain fresh glowing skin with your busy day-to-day life?
I'm always consistent with cleansing and moisturizing, and I always drink about 2.5 liters of water per day.
6.   Speaking of Bold, what BOLD moves have you got planned for 2022?
I'm moving forward with launching a collection of NFT's and I am moving to NYC too!
7.   Having the guts to be bold, to step out, and to own your career journey is something we admire about our 'Bold Women' – did you face any setbacks when you started out?
Starting out as a young model in Singapore, I was constantly told that I was too dark, too big, to stay out of the sun and that agencies didn't want to sign me.
---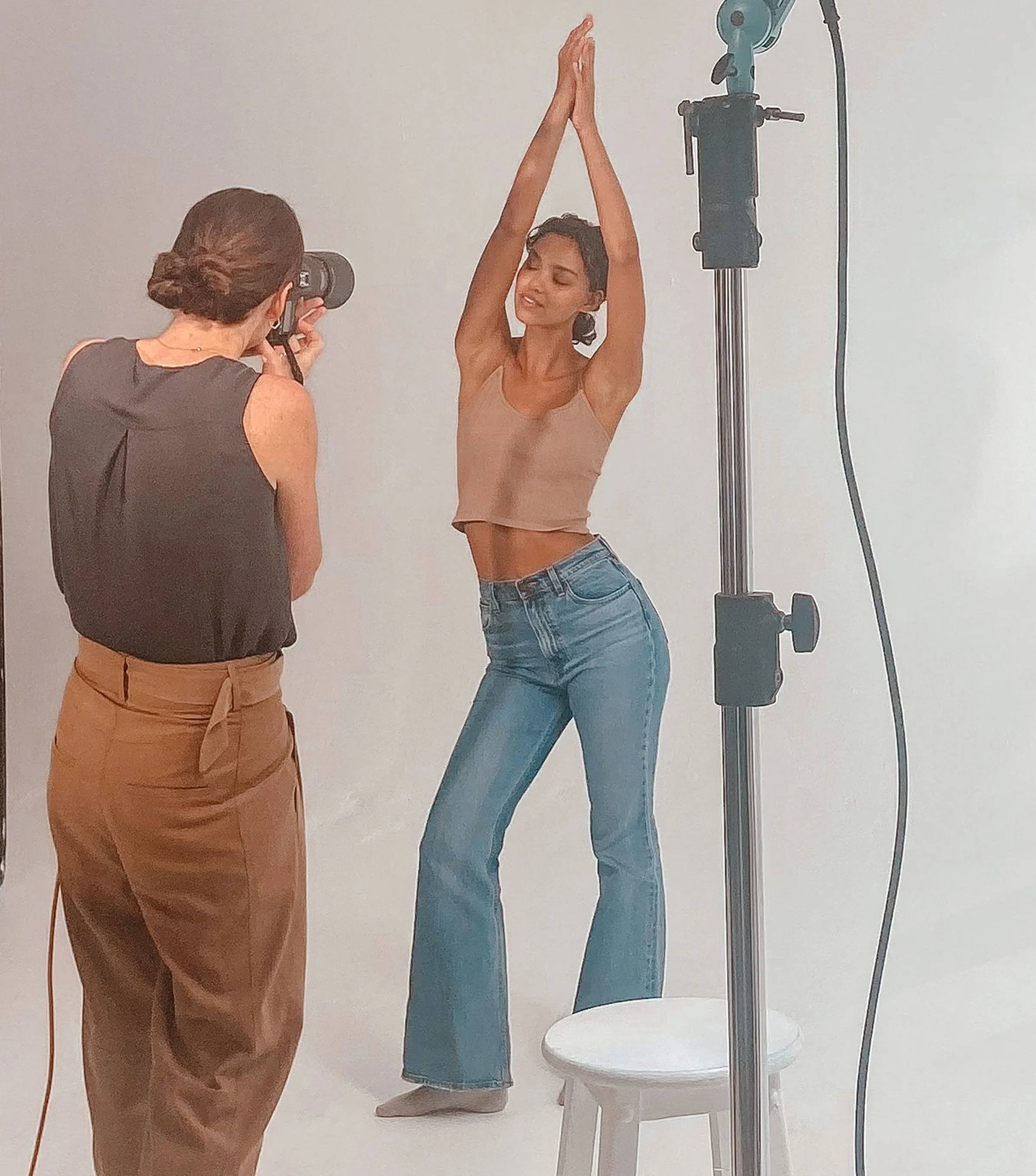 8.   How did you overcome those setbacks?
I had to stay persistent and keep working on myself. Failing is ok, it's never the end of the world - I believed that I would succeed and most importantly I never stopped believing in myself.
9.   Some days we all feel like we're running at a million miles per hour, what are your tips for managing that feeling of having bitten off more than you can chew?
When I'm experiencing high stress, I like to practice my self-care routine. I get in the bath, I do a face mask, I read a book, I just relax myself.
10.   Lastly, if you had 10 seconds of insane courage what would be the boldest move you would make?
I would be signing up for a marathon.
---