To celebrate the launch of our Retinol Night Treatment Serum we teamed up with This Is Incense for the ultimate night time indulgence pack. From what started as a side project and has grown into a thriving business for Torquay local Sophie Marshall, This Is Incense is made using Australian Essentials Oils and is inspired by both Sophie and her husband's most loved Australian places, Bells Beach, Byron Bay and Yamba.
As a mum of 2 young boys and currently the Head of Product at Rip Curl, Sophie was searching for the ability to de-stress in any way possible with the goal of being able walk in through the front door after a busy day and transition from "crazy work life" to "mum life". This is how This is Incense came to life. We caught up with Sophie to learn all about her Bold Moves and what's next in store for her.
What does BOLD Beyond Beauty mean to you?
To me, Bold Beyond Beauty means a life full of beauty, that is lived with no regrets.
How do you maintain fresh, glowing skin with your busy schedule?
I love the Ella Baché Special Eye Cream and
Collagen + Treatment Oil. The Oil is my go-to for glowing skin, fits perfectly into my skin routine and is so easy to use. I use it before I apply my foundation and at night after washing the day off. I always take my makeup off before bed, no matter how tired I am.
What is the boldest move you've ever made?
Taking the bold step and starting This Is incense whilst working full time at Rip Curl with two school age boys. The boldest, craziest yet most rewarding move.
I'm now pushing myself to go as bold as I can. I have recently resigned from my job at Rip Curl, a job that I love, to work fulltime on the This Is Incense business next year. This, combined with selling our dream home (that we recently built) and moving the family to our favourite coastal town, Yamba.
---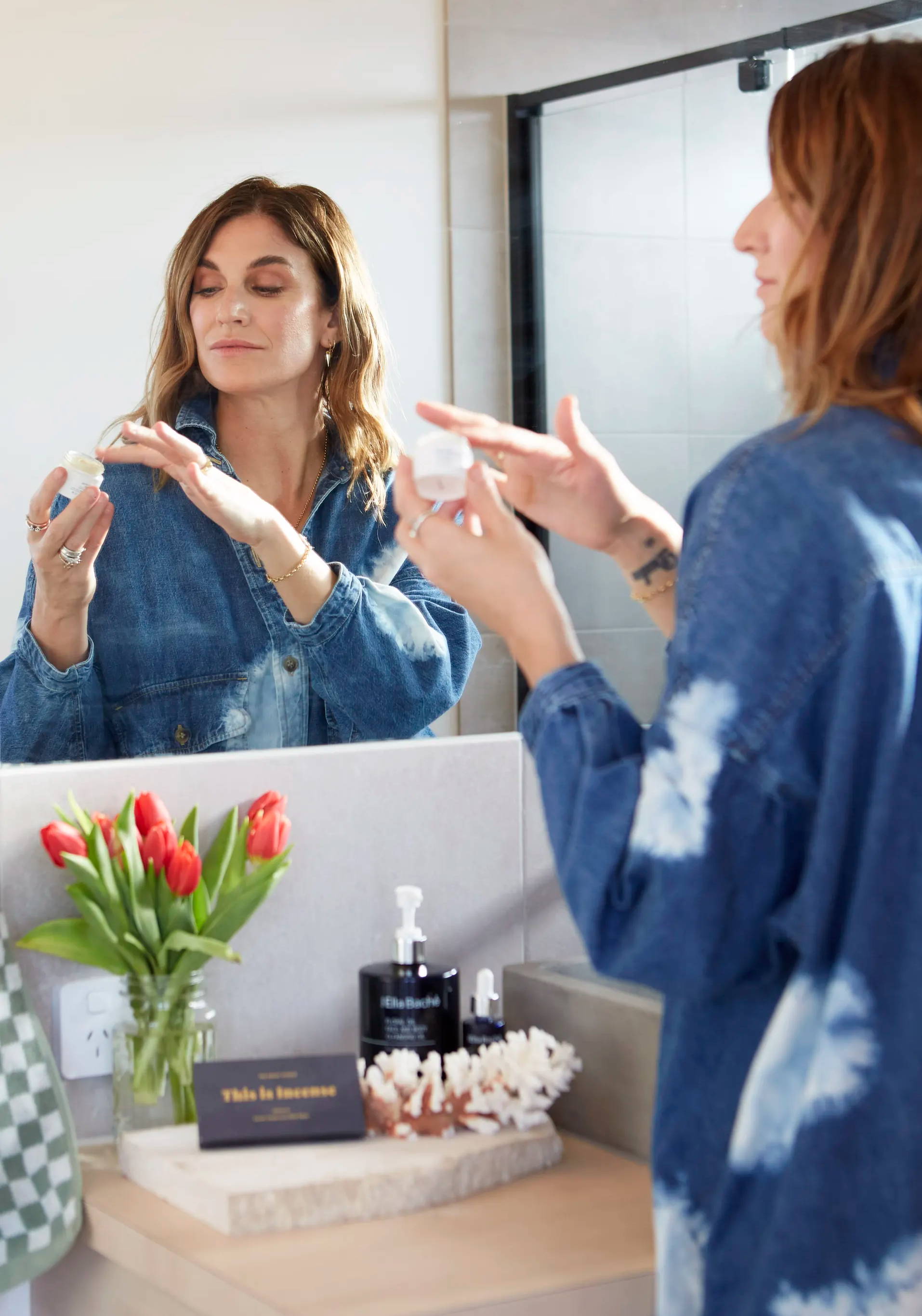 Is there something about you, either physical or non-physical, that you have struggled with over your lifetime?
So many. Nail biting is a habit I have had since I was little girl. It's something I have accepted as being a part of me. I also wear my heart on my sleeve and over the years I have struggled with this in certain situations.
---
---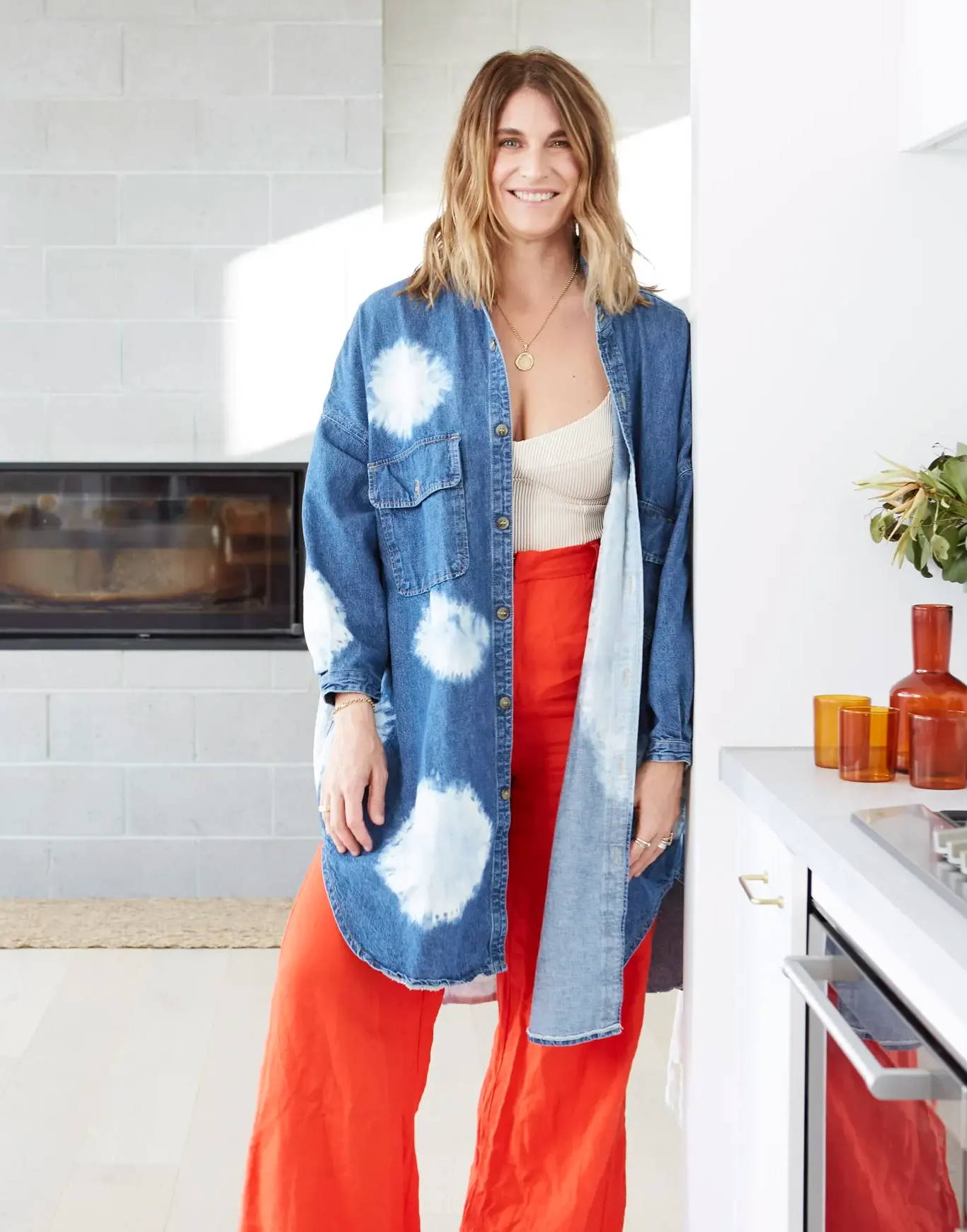 Having the guts to be bold and own your own career journey is something we admire about our 'bold women' did you face any setbacks when you started out with your career?
I have been incredibly fortunate with my career and have had the opportunity to work for very supportive and amazing companies within the surf industry, so I haven't had too many setbacks. Having my own brand, however, has seen many setbacks. But these setbacks have made this journey bold and exciting in every way! Working for someone else is easier, there's a safely net there. Working for yourself means there's no safety net.
Those who know me, know that I always have a lot going on and usually all at once. This is completely normal for me. But I thrive on the pressure of having a lot on and love to bite off more in order to challenge and push myself. So, for me, it's the opposite. The only time I have felt unusually overwhelmed was shipping and packing Christmas orders for This Is Incense last year, on my own, every night after work.
---
What are your tips to manage that all too familiar overwhelming feeling and how do you get through when something goes wrong?
Writing a list, prioritising and saying no to anything that can wait really helps me. Then, tackle the big things that you are dreading first.
One of the biggest challenges I've faced was when I was celebrating at the pub, after our first lockdown in VIC last year, with my family. We were so relaxed and happy to finally be enjoying some freedom. That was until I received a call with some devastating news; our oil supplier had decided, right before Christmas, that they would not be able to supply our oils to us. This meant not being able to fulfill any of our Christmas orders. At that realisation, I dropped to the floor of the pub and sobbed. It took me a few days to pull myself together. We then embarked on the challenge of re-developing the oil and scent recipes with a new supplier. We even enlisted a lab to accurately identify the correct percentages of our ingredients in each scent. Although it took weeks, we were able to match these perfectly. An absolute triumph considering the stress and pressure to get them correct and exact. Luckily, our amazing stockists, who's faith and belief in our product never wavered, kept their orders on the books and we were able to fulfill them as soon as we had stock on hand! It took a few days off to shift my mindset and remind myself to keep going. I kept referencing the amazing messages I had received from our customers. I knew that I had to keep going for them!
Lastly, what's your best advice, things that you live by yourself, to give people who want to live a bolder life?
You only get one shot. So, I always ask myself, 'what's the worst that could happen if you make this bold move?' If you can answer this and be ok with the worst case scenario, then take on the fear and do it.