As the next instalment of our BOLD Women series, we sat down with former Miss Universe Australia Tegan Martin to talk all things BOLD Moves, glowing skin routines and much more. From her Miss Universe Australia title in 2014, Tegan has gone onto become a household name with her interviewing and presenting roles, as well as joining both Celebrity Apprentice in 2015 and I'm a Celebrity, Get Me Out of Here in 2017 as a contestant. Tegan now hosts the all new lifestyle show "Natural Living" which takes us through an array of topics from Health and Wellbeing to Fitness, Beauty and Food as we look to discover contemporary options for the Australian lifestyle.
So, Tegan what does being BOLD mean to you?
To me being bold means showing up, even after a rejection or setback. It means being fearless in my pursuit of happiness even if that sometimes means I need to go through short term pain or a major change to get to my destination of happiness.
Could you tell us a little bit about your abundant career, from your humble beginnings to where you are now?
I was a hairdresser in Newcastle when I entered Miss Universe Australia and my life changed forever! Not a day goes by where I am not grateful for the opportunities that have been afforded to me, however after almost 8 years in this industry it hasn't come without hard work. I am a Virgo AND a high achiever and put 200 percent into every single job that comes my way whether it be big or small, I treat them all equally. I feel so blessed to do what I do.
You have just started your own television show, how did this come about?
Good question! It has always been on my dream list to host my own health show and when I got the call from my agent to say that I had booked this job I nearly fell over. Never stop dreaming I say.
---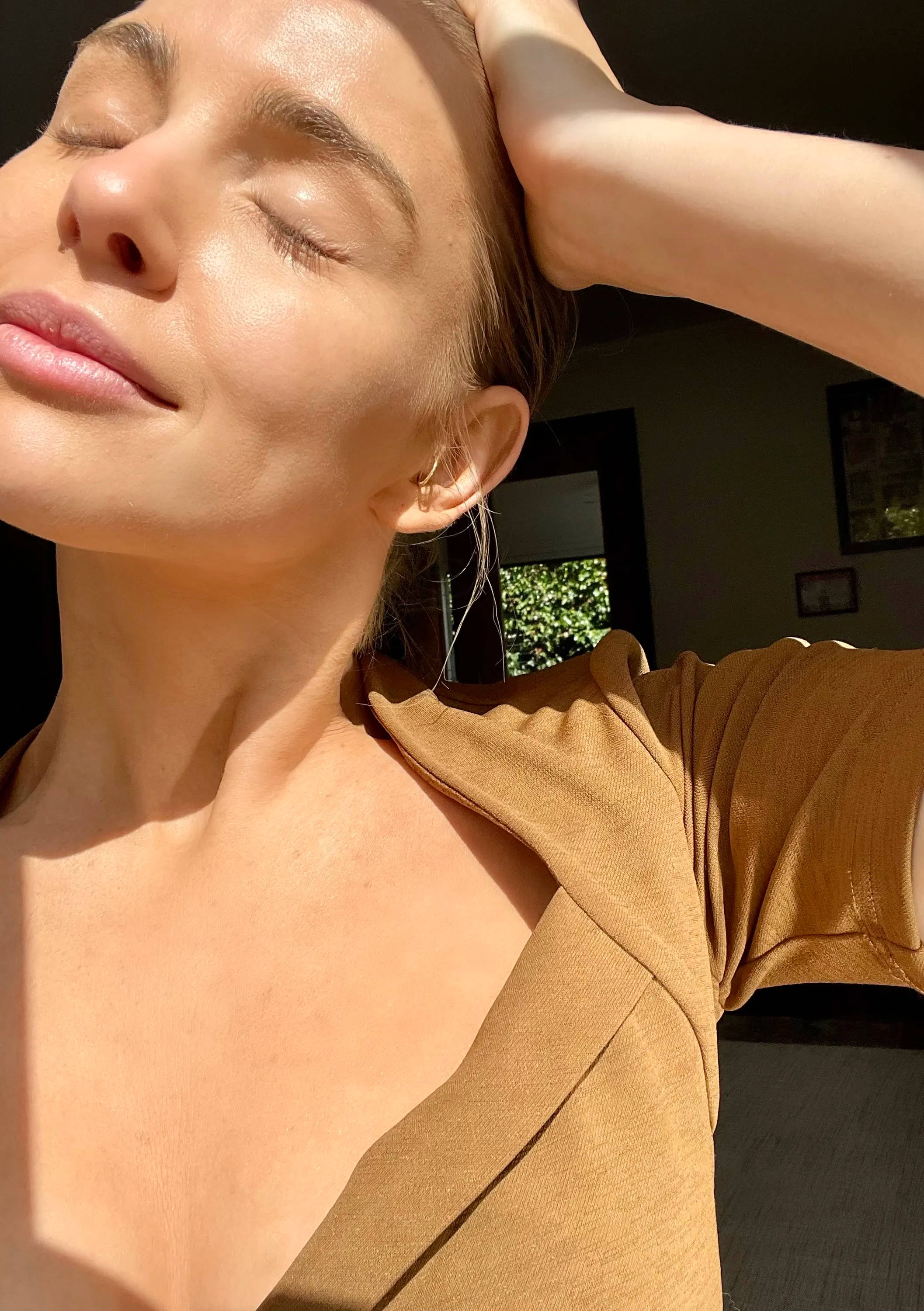 ---
That's fantastic! With Health and Beauty, you've recently tried our NEW Retinol Night Treatment Serum. What first sparked your interest about the Retinol when being approached to review the serum in particular?
I had started hearing about retinol as it had certainly become a "buzz" word in the world of skin and beauty. However, I was initially intrigued that this particular retinol was called a night 'treatment' serum.
What do you love most about the Retinol Night Treatment Serum in comparison to others? When did you start noticing results?
I love how smooth my skin feels after using the Ella Baché retinol serum! After a few weeks of use, I noticed how beautiful my skin was feeling! It had become the perfect smooth canvas for my makeup application and in turn may makeup was looking flawless! I have previously experimented with another retinol product which I found irritated my skin, whereas I found this one quite gentle to use.
What do you love about Retinol?
I love that the results are so noticeable. It is one of the top product's I've found where consistency is key, and worth investing in for short- and long-term effects.  
With a career in television and modelling you must feel like some days you're running at a million miles per hour, do you ever feel like you have bitten off more than you can chew, if so, what are your tips for managing that feeling?
ALL THE TIME! I have realised that even if my to do list is a kilometre long, if I am not feeling rested and well there is no point in trying to tackle a task. I have adopted a mentality of if no-one is going to die and I'm feeling flat, resting and doing something to shift me into a more positive mental state is imperative.
In the beginning you had a vision and a story; what gave you the courage to own your story to the level you needed to?
I have some incredible mentors and friends around me who truly want the best for me and are as excited about my successes as if they were their own. My parents are also incredible they have always backed my risk taking attitude in life even if they were terrified of some of the things I have said yes to!
---
Having the guts to be bold, to step out, and to own your career journey is something we admire about our 'Bold Women' – did you face any setbacks when you started out?
The industry I have somehow found myself in is full of rejection. I learnt from a very young age not to hold onto what has not worked out, even if I had put months of work in! Sometimes you just have to let things go, even if at one point you thought they were the 'right' thing for you.
In terms of setbacks, how did you overcome them?
I don't really like the word setback, I think that if something is not right for me it simply won't land! This attitude take's all the pressure and disappoint away, all I need to do is focus on getting crystal clear on what I want and what feels right for me (I am getting better at listening to my gut feelings). I don't believe that you can force thing' that aren't meant for you as they will eventually fail no matter how much energy you put into them. If you take the time to stop hustling and sit in silence (meditation is great for this) your inner compass and gut feelings can be the best guidance of all. Living in alignment with what's meant for me is my ultimate goal and I see setbacks as just a slight readjustment to get back to where I am truly meant to be going.
Have you ever had a moment where everybody has told you that something can't be done, and you had to hold strong?
Yes, almost all of my pivotal life changing events are things that others around me were hesitant about me doing. I have always lived by the mindset that I would rather attempt something and fail than live with the regret of not attempting it at all.
Speaking of Bold, what moves have you got planned for 2022?
I have just ticked off a huge career goal of mine by hosting and producing my very own TV show and it has kept me VERY busy. Aside from hoping for a second season I am excited to spend some time over the holiday break revising what I think is going to be the best next step for me in my career. I have adopted an abundant mindset and I truly believe I can achieve anything I put my mind to. The struggle for me is narrowing it down and picking one thing as I have learnt that not everything can be tackled at once while still putting your health first.
What's your best advice, to give people who want to live a bolder life?
Stop looking around at what everyone else is doing and spend some time alone, meditating, journalling and contemplating to get crystal clear on your direction and goals in life. Ask yourself what do I really want (don't get confused with what you want verse what everyone else thinks success is)? Then go after those goals relentlessly and never give up! You won't achieve your best success by copying what others are doing around you as you will always be one step behind them and won't be aligned with what is truly meant for you.
---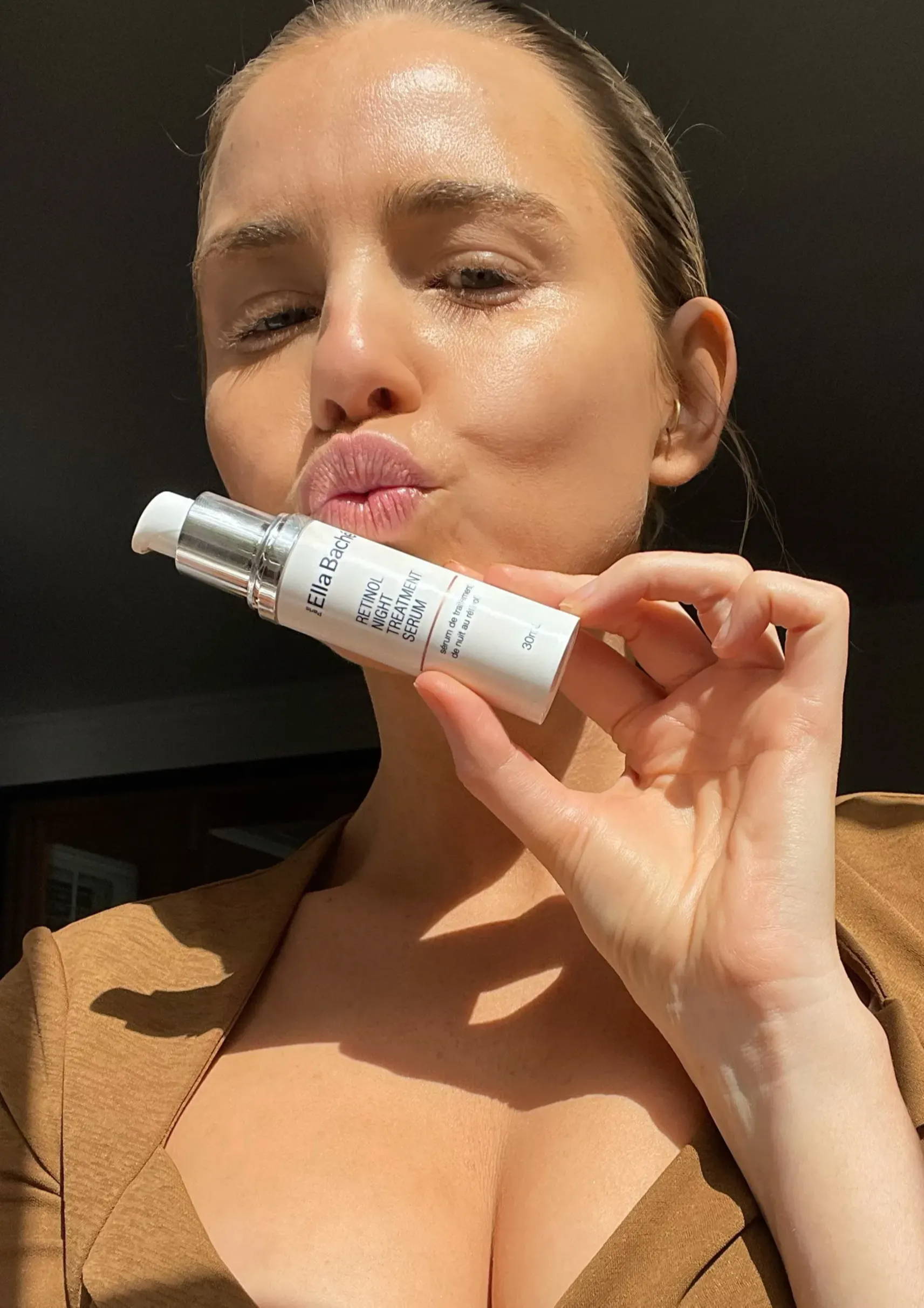 Lastly, if you had 10 seconds of insane courage what would be the boldest move you would make?
Ohhhh there are things I would love to pull a few people up on that I have let slide! I tend to pull away when I don't agree with someones behaviour to avoid drama in my life but it would be fun to let loose for ten seconds! Haha
---
---