This Is Exactly How I'm Prepping My Best Skin for Party Season
After a long winter and almost four months spent living in Sydney's Covid-19 restrictions, it's safe to say I am very excited about summer and the upcoming festive season.
But with so much time spent at home, makeup-free and staring back at myself on Zoom, my complexion is in need of a little party prep — a trans seasonal refresh made possible with glowing skincare and a few DIY treatment hacks.
So with a roadmap out of lockdown firmly in place (and less than 100 days until Christmas!) my skincare plan is firmly underway.
Keep reading below as I touch on how to prep skin for makeup and all the summer parties I'll no doubt be attending once the world opens back up (at least, here's hoping).
---
Tip One: Masking Is Key
I simply wouldn't be a good beauty editor if I didn't tout the benefits of an excellent sheet mask. Not only are they easy to use, but the format means they infuse hydrating, nourishing ingredients quickly, leaving you plump, luminous and ready for makeup in minutes. My pick right now is Ella Baché's Instant Glow Mask. It's made with hyaluronic acid (the king of hydration), glycerin, camellia and rose hydrosol to drench the skin with serious moisture, leaving it bright, bouncy and as if you've just slept 12 hours.
I like using it to prep my skin for makeup, massaging in any leftover serum once it's removed. Take my advice and keep it in the fridge for extra de-puffing benefits — you could even use a roller or facial massage tool, if you wanted.
On the flipside, it's excellent to soothe and rebalance stressed, tired skin that's been subjected to one too many Champagne's the night prior (but you didn't hear that from me).
---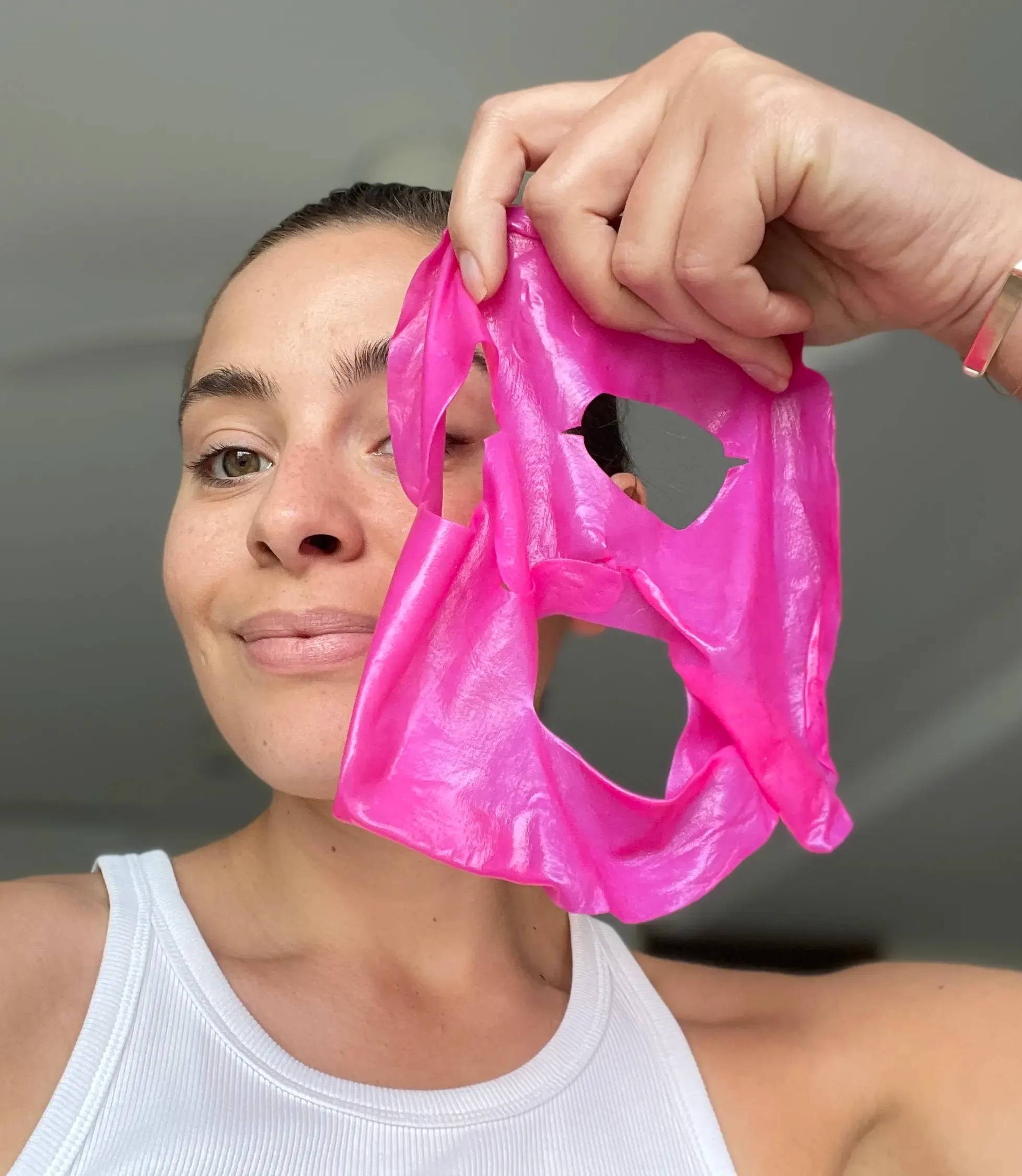 ---
---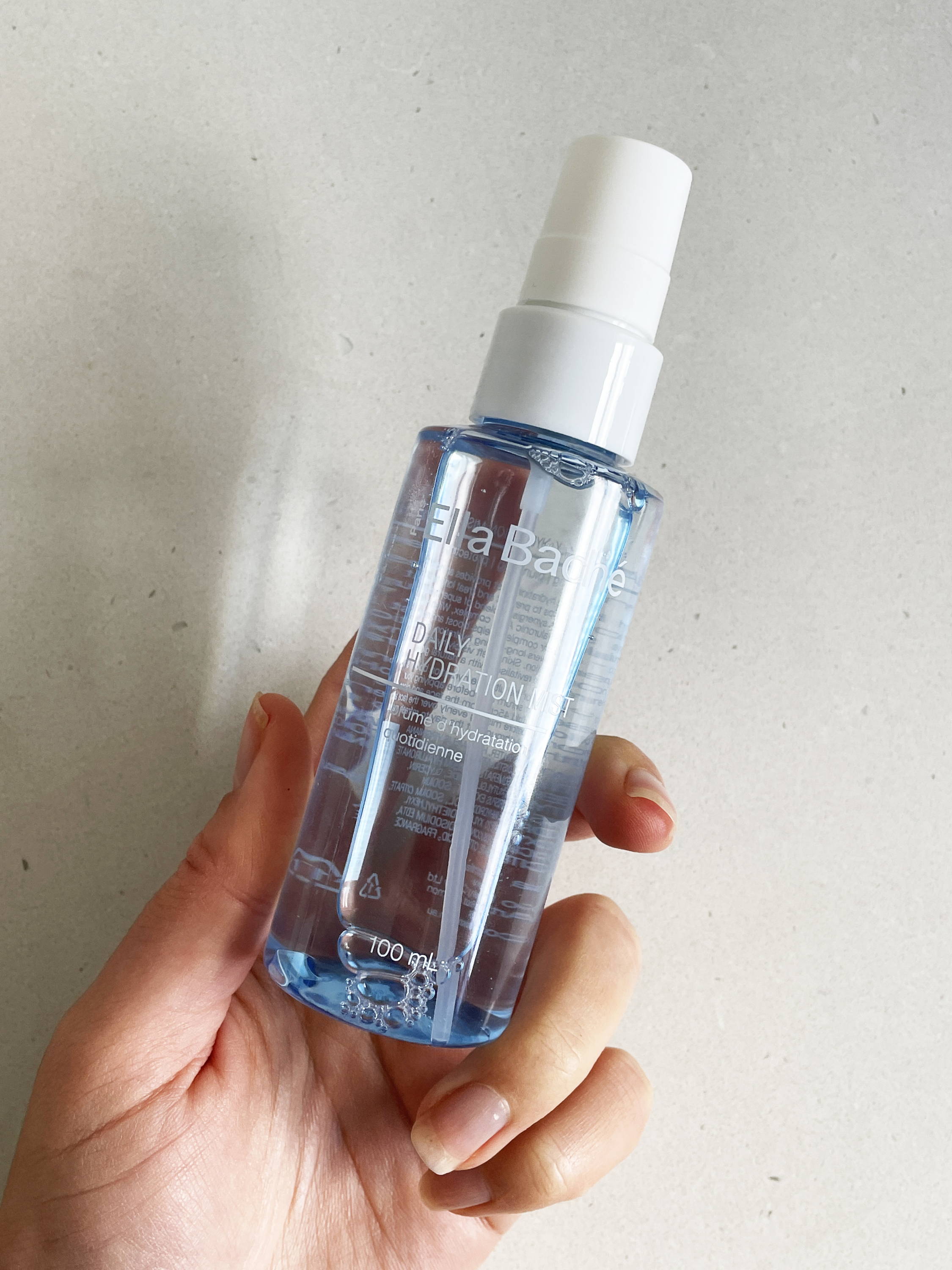 Tip Two: Mist Like There's No Tomorrow
So many people skip out on facial mist, but I honestly think they're one of the best ways to boost moisture and prep the skin for makeup. The
Daily Hydration Mist is pretty much gold standard, thanks to its high concentration of hyaluronic acid, witch hazel, saccharide isomerate and marine botanicals. The mist itself is super fine, so it works really well to set or refresh makeup, but my personal favourite method is to spritz on between skincare steps to increase product absorption and really lock in moisture (I like to call it a skin moisture sandwich).
Do this, and you'll be so smooth and radiant you might want to skip out on makeup all together.
---
Tip Three: Find Your Moisturiser Holy Grail
When it comes to choosing your skincare for makeup base, the secret is all in the texture. Personally I look for a hydrating moisturiser that delivers on glow, but isn't too greasy — that way, I'll look radiant but my makeup will actually go the distance (especially during party season when long, hot humid nights are on the agenda). Also, any fine lines will be filled so as to avoid settling or creasing.
Hydra Velvety Soft Cream is exactly as it sounds: hydrating, softening, and leaves the skin all dewy and fresh (just the way I like it). Ingredients-wise, it's rich in botanicals like hyaluronic grape flower essence, shea butter, glycerin, saccharide isomerate (the same hydrator that's found in the Daily Hydration Mist) and wheat germ oil to ensure the skin is nourished, protected and smooth.
I like to really massage it in, moving my hands upwards and away from the centre of my face to encourage blood flow and reduce any puffiness. I pay special attention to my brow bones and cheek bones too — all about that natural contour.
Once it's all absorbed, you can go in with tinted moisturiser or foundation — whatever takes your fancy. Then relish in your bright, glowy summer complexion that's ready for the social season.
---
---