It's time to switch your skincare to suit the season.
And just like that summer has come to an end, after months of lightweight serums and barely there day creams it's time to take our routines up a notch; and you better believe we are circling back to ultra-nourishing products to renew and repair our complexions, whilst adding a few skincare boosters that will brighten and smooth.
It's time to sub in your moisture rich cleansing milks and balms – Lightweight, foam-based cleansers are brilliant for leaving the skin feeling refreshed and light during the summer but use these in the cooler months and you will notice they only aggravate the skin, leaving your complexion dry and lacklustre. We recommend subbing in a cleansing cream such as Ella Baché Moisture Rich Cleansing Milk; lightweight and enriched with Olive Oil and Plant Extracts, this cleanser will gently emulsify away the days impurities whilst maintaining the complexions natural ph.
THERAPIST TIP* To ensure the skin is primed and radiant, we recommend gently exfoliating once or twice weekly, Ella Baché Deep Cleansing Exfoliant will leave the complexion smooth, supple, and free of surface impurities.
---
Keep serums that are enriched with Hyaluronic Acid - Serums are MVP all year-around, and we are yet to meet a skin that doesn't like a good dose of Hyaluronic Acid. This powerhouse ingredient is a hero feature in our Ella Baché Hydra Hyaluronic Cellular Serum, with its core focus to saturate even the most dehydrated skins, it is enriched with exclusive Hydracell Complex that will tone, refine, and smooth the complexion. The best bit? It is completely buildable, allowing you to layer further products for a more targeted approach.
Swap out lightweight creams for ingredient rich moisturiser's – Our summer based lightweight creams leave the skin feeling refreshed and revitalised, but it's time to indulge your complexion with creams that are rich in nourishing ingredients. Exclusive Hyaluronic Grape Flower Essence featured in our best selling Ella Baché Velvety Soft Cream will leave skin looking youthful, plump, and radiant, not only protecting the complexion but also regenerating the barrier function.
---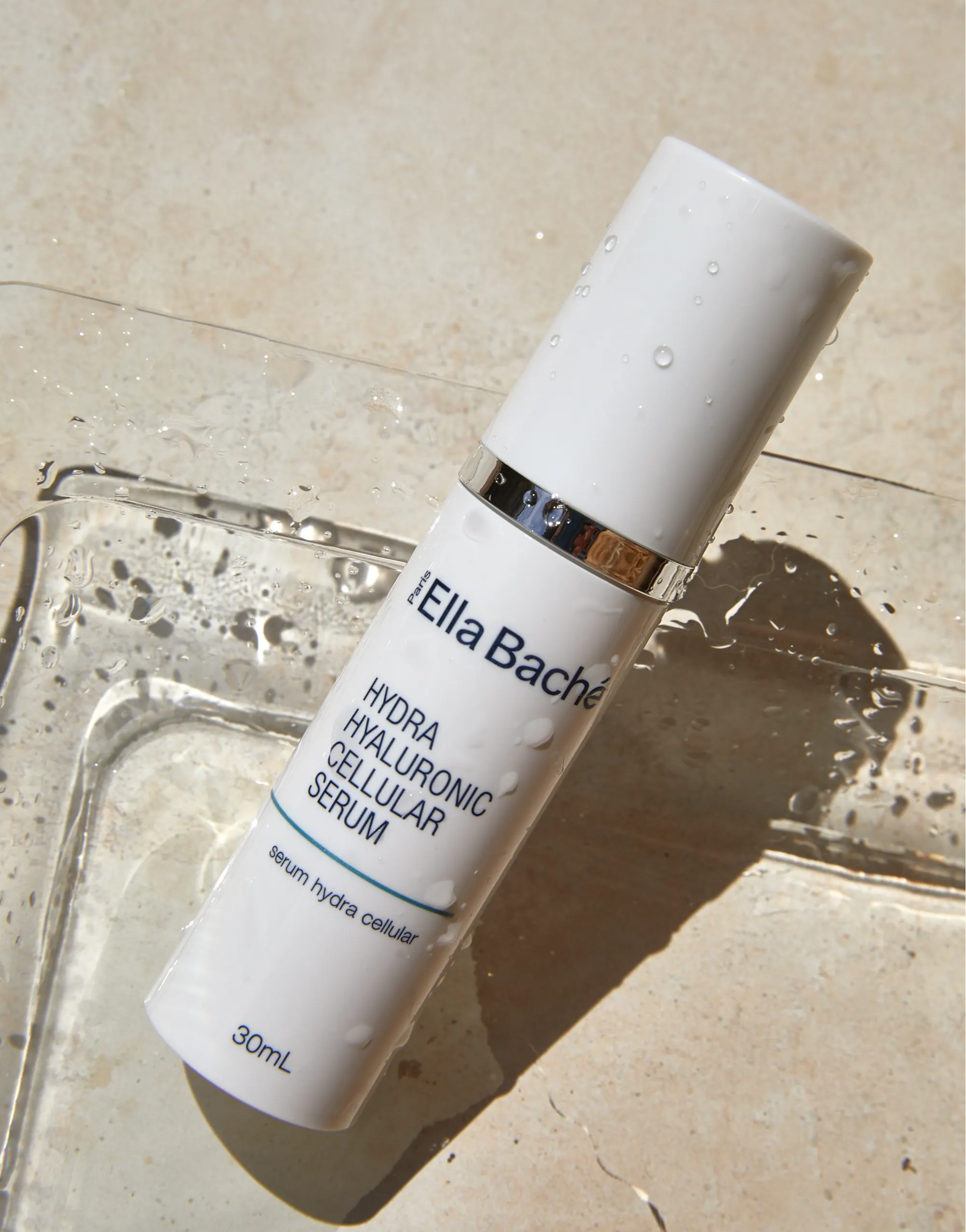 ---
TOP TIP* Take your complexion to the next level with Ella Baché Radiance Treatment Oil, designed to hydrate and protect it boasts a unique blend of Australian native oils; simply add 1-2 drops into your moisturiser morning and night.
---
---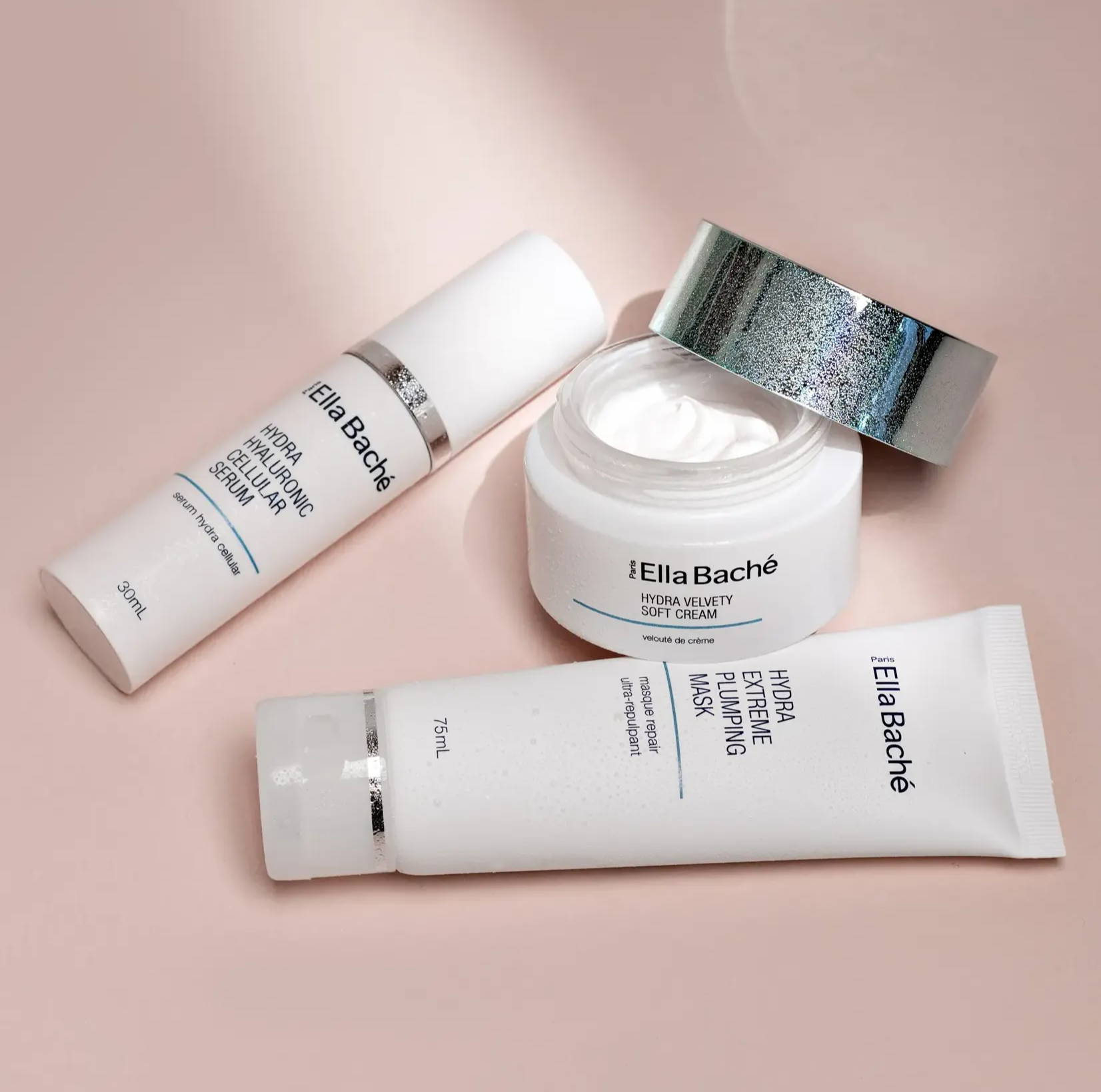 Brighten eyes with a blend of results driven and ultra-nourishing ingredients – Light and easily absorbed eye creams are you're one stop shop against the tell-tale signs of ageing, and thanks to products that are enriched with Red Algae and Amino Acids, Retinol and Peptides you can illude to bright eyes and 8-hours of sleep all day, every day. Add one of our dream eye treatments into your routine for a firmer, smoother, and more revitalised eye area.
SPF, all day, every day – 50+ that is, and not just on your face, any small part of skin on show we recommend lathering it on, not only is it the first step against premature ageing, but Ella Baché also Great SPF50+ is enriched with Vitamin E to ensure it ultimately hydrates the skin.
---